From our family to yours, happy holidays
December 07, 2018
---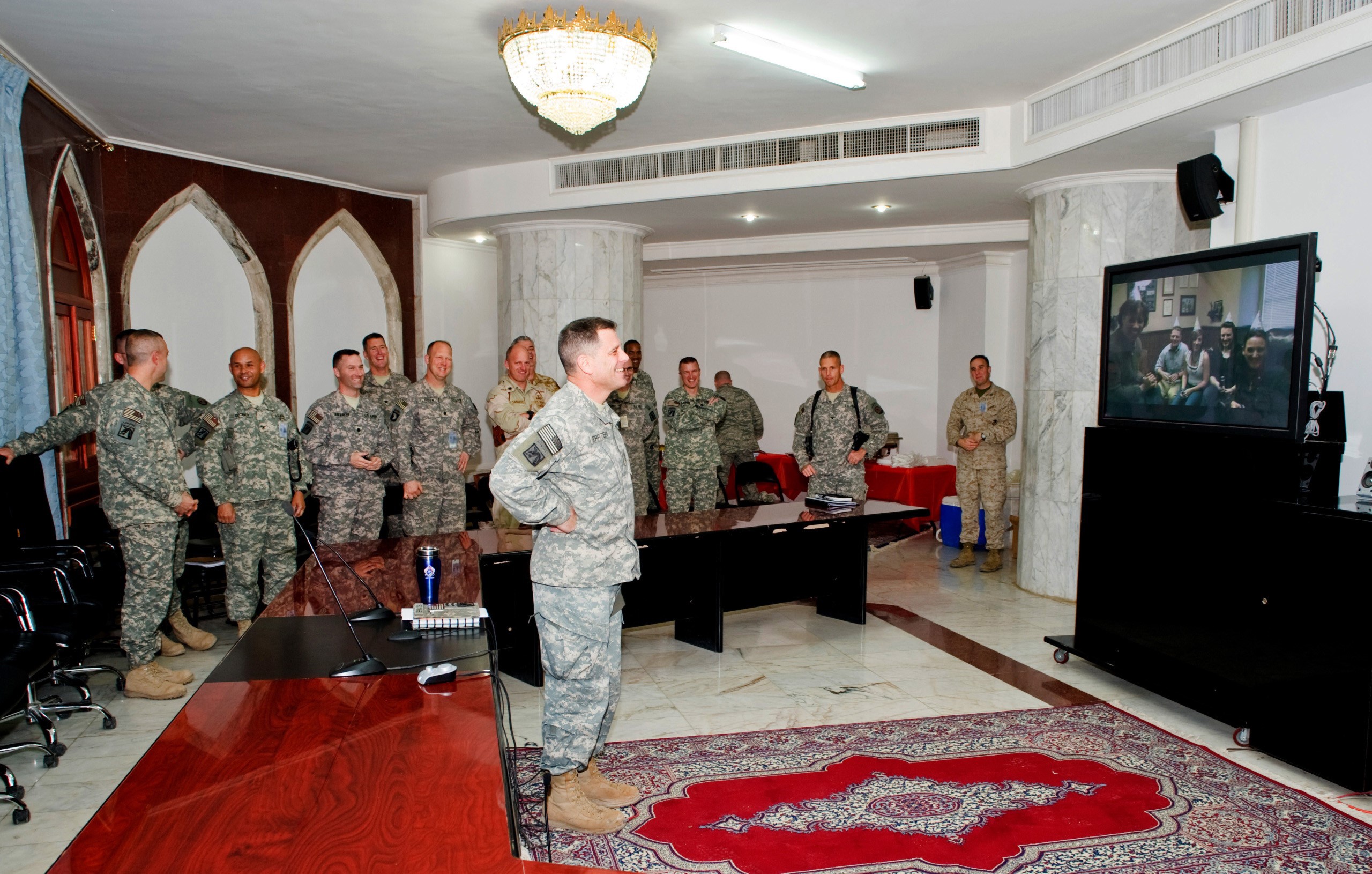 Friends and supporters, I hope your holiday season is filled with joy – surrounded by family and friends. This time of year especially, I think of troops abroad, and I'm reminded of my service and holidays spent away from loved ones. I'm also reminded how family anchors us.
In my mind, there is one holiday that will always stand out. While stationed in Baghdad in 2008, my family worked to surprise me with a unique get-together on my Birthday, which is two days before Christmas. My son, Paddy, who was also deployed in Iraq at the time, was given permission to visit me. To make it even better, my wife Margie, and daughters Meghan and Mary Whitney planned a stealth mission of their own— video-conferencing in from Fort Bragg, North Carolina. Mission accomplished! This moment is also when I first met my future son-in-law, Garrett. Like any good father, my first words to him were "slide to your right." From my point of view, he and my daughter, Mary Whitney, were sitting a little too close to one another.
As someone with family scattered across the country, this December I'll treasure the time we spend together and be thinking about those who can't be with loved ones. So as you gather around tables, trees, or screens, take a moment to remember those who serve so we can celebrate out of harm's way.
Now and always, we honor Veterans, and active-military members and their families and hold you in our hearts with the deepest gratitude. There are none braver than those who sacrifice for the love of their country and fellow men and women.
Thank you for being a part of our National Veterans Memorial and Museum family. From all of us here, we send you our sincerest wishes for peaceful, safe and happy holidays.
Sincerely & Hooah!
Mike Ferriter
Lieutenant General, U.S. Army (Ret.)
President/CEO