Reflections on Duty, Service & Freedom
American Reflections on Duty, Service and Freedom with Captain Florent Groberg, U.S. Army (Retired)
Connect with Capt. Florent Groberg, U.S. Army (Retired) and Congressional Medal of Honor recipient in our July Inspiring Story of Service. In this conversation, Capt. Groberg shares what Independence Day and freedom mean to him as both an American Veteran and an immigrant. Florent expresses the importance of service, responsibility and duty that comes along with being a recipient of the Medal of Honor.
What We're Reading This July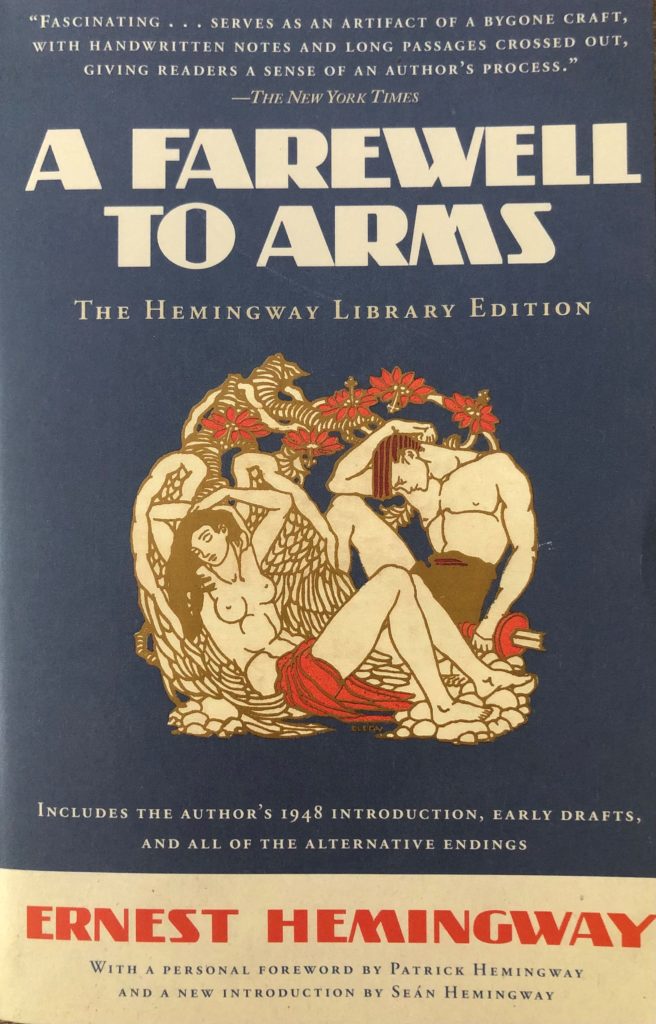 Our reading recommendation this month is Ernest Hemingway's, A Farewell to Arms. Written by one of the most influential writers of the 20th century, this novel is set during WWI and weaves an incredible story of love and war while creating a historically accurate depiction of the Battle of Caporetto and fighting on the Italian front against German attacks. In this month's #NVMMREADS, Brianna Jones, Guest Experience Associate, shares with us more about Hemingway's contributions to American war efforts:
What makes this novel so interesting is that a prominent portion of A Farewell to Arms was written autobiographically. Hemingway himself volunteered to be an ambulance driver on the Italian front during the First World War and served for 10 months in Europe. He experienced the harsh realities of war without serving as a soldier and even sustained injuries due to a mortar shelling on July 8, 1918.
Ashley Legg | July Staff Spotlight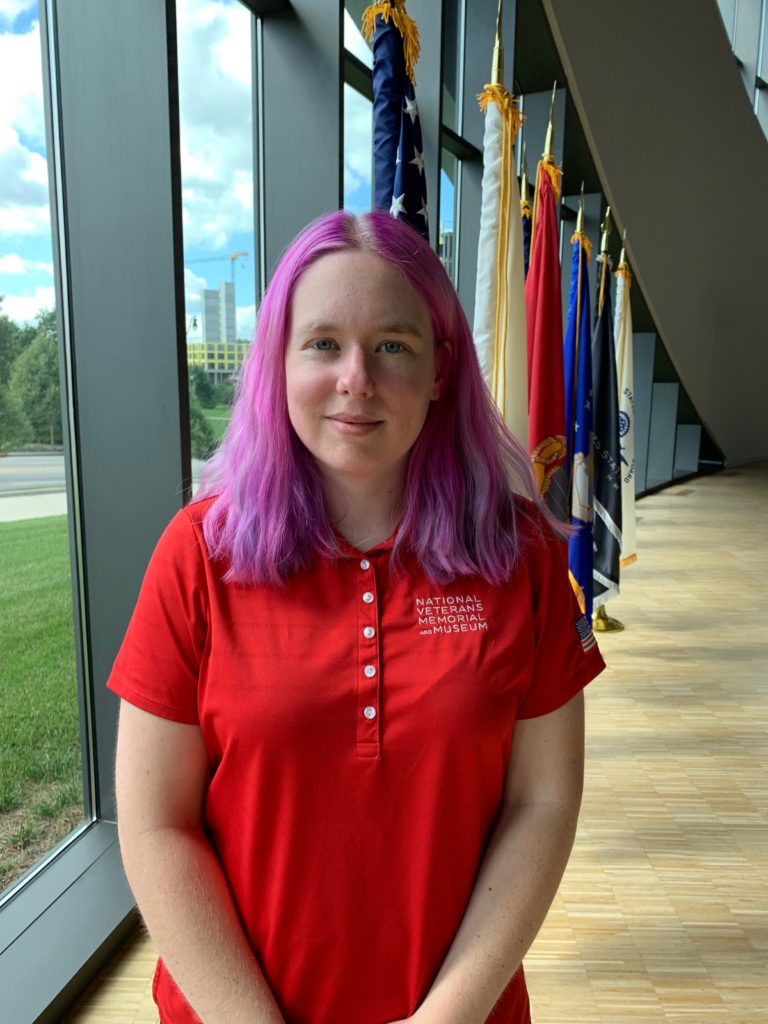 Each month, the Museum invites you to get to know the staff supporting our pillars to honor, connect, inspire and educate. Meet Ashley Legg, Guest Experience Manager. Ashley was hired a few weeks before our grand opening and hasn't slowed down since!
Q: Where are you from in the world?
A: I moved to Ohio from Colorado in 2017 after completing my bachelor's degree in history at the University of Colorado. I have a background in and passion for museums, so I was thrilled about the opportunity to work in such a meaningful space for our Veterans and to help share their stories.
Q: Living in Colorado, what did you want to be growing up?
A: Growing up, my answer was always, "I want to have a cool job." I thought about a career as a park ranger since Colorado has some amazing national and state parks. My interest was always piqued around history and interpretation and I visited museums often as a child. One day, I just thought it would be so much fun to work at a museum, so that became my goal. I landed my first museum job in 2012 and have been enthralled with museums ever since. It's definitely my passion and there's nothing I would rather be doing.
Q: How have you connected to the Museum?
A: My grandfather was a Veteran, so to me, this is a wonderful way to not only pursue my passion but to honor his service. I have enjoyed getting to know our Museum guests, and I've learned that while everyone has a unique story to share, many of our stories are connected in some small way.
Q: Do you have a favorite museum, besides NVMM, that you like to visit?
A: Wow, what a difficult question! My favorite museum that I've visited is the Imperial War Museum in London, England. The way they're able to interpret the World Wars, provide interactives throughout the museum and engage their visitors, makes for an amazing experience. There are three branches of the Imperial War Museum, and I haven't experienced all of them, but for a small museum, the one in London is one of a kind!
Q: What is the last book you read?
A: "Firefly Lane" by Kristin Hannah — it's a book about two best friends and their journey through life. A great read!
Q: If you could go back in time and meet anyone, who would it be?
A: Ida B. Wells — Investigative journalists were some of my favorite people to learn about in history class, and her story is even more inspiring when you add her involvement in the civil rights movement!
Q: What is your favorite space inside the Museum?
A: My favorite exhibition space is our Remembrance Gallery — I enjoy the opportunity for reflection in such a beautiful, serene space. I especially love to see the rainbow that is produced from the sunset shining through the colorful windows in that gallery. I am humbled to work here and get to know our guests every day.
Keep up the fantastic and dedicated work, Ashley!
Beyond The Exhibit: An Evening with Susan J. Barron
Saturday, July 31 | 6 – 8 p.m. | A Member-Exclusive Event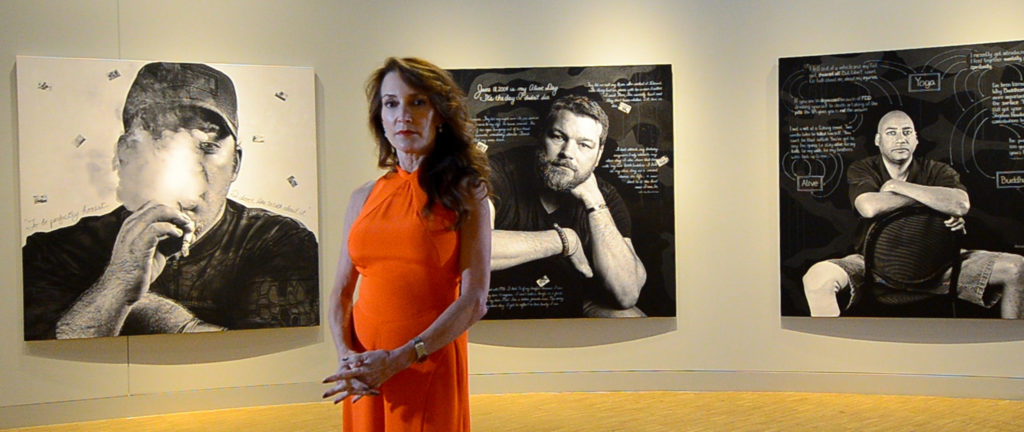 We are honored to present our member-exclusive event series, Beyond The Exhibit: An Evening with Susan J. Barron.
Multi-media artist, Susan J. Barron, of Depicting The Invisible: A Portrait Series of Veterans Suffering From PTSD, will host an engaging conversation inside the exhibition space about her creative process and her motivation for bringing this body of work to life. Susan invites our members to be part of that conversation and will discuss ways individuals can help amplify PTSD awareness and be of service in their own communities.
This event is free for members, however, space is limited. An RSVP using your member number is required to attend this event. During the RSVP process, you will be afforded the opportunity to submit your questions to the artist for a chance to have them addressed during the event.
Not yet a member? Join here to gain access to this special event and many other benefits as you support our nonprofit mission.
For questions about Beyond The Exhibit or your membership, please email members@nationalvmm.org or call 614.212.6052.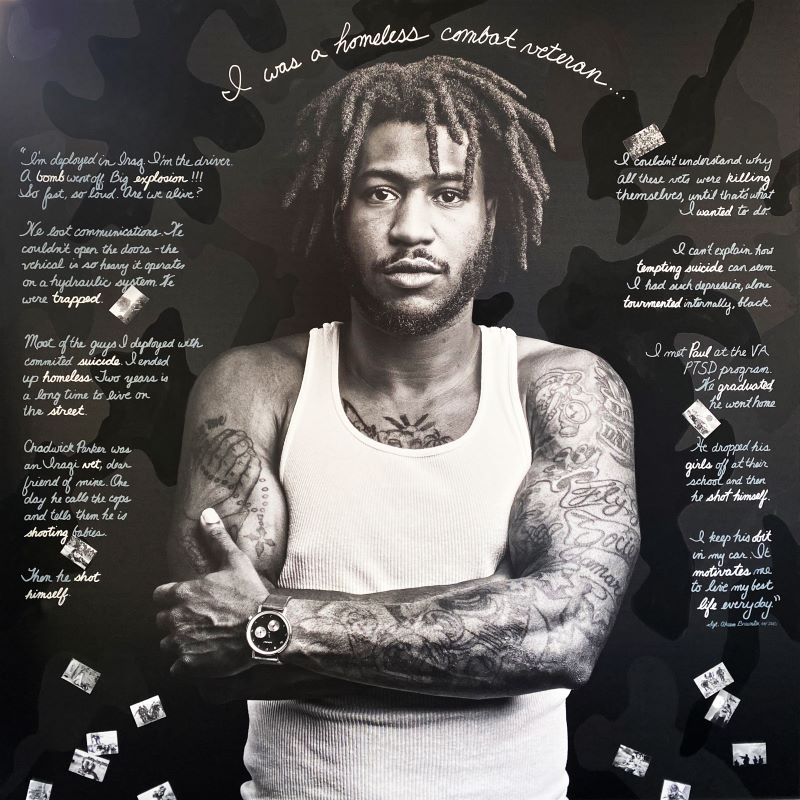 April 3 – December 31, 2021
Depicting The Invisible – Virtual Tour
During this 21-minute tour, you will hear the personal narratives of Veterans living with PTSD. We provide a platform for Veterans to share their stories, and to create a vehicle for help and change. Our virtual tour is proudly presented by CAS – A division of the American Chemical Society. Virtual tickets are available through December 31, 2021, and cost $7 for 72 hours of tour access. The tour is free for museum members.
For additional events at the National Veterans Memorial and Museum, please check out our events calendar here!
Summer Reading Challenge
July 2 – August 22
The National Veterans Memorial and Museum is committed to supporting student success and helping to foster the next generation of community leaders. This fun summer reading challenge encourages students K-12 to: Read 3 – 8 books over the summer break, Record their progress and bring their reading log into the Museum to receive FREE admission. Adult admission: $7.
K – 4th graders: Read 3 books and record your success!
5th – 8th graders: Read 4 – 6 books and record your success!
9th – 12th graders: Read 7 – 8 books and record your success!
Friday Fun Days
Every Friday in July, we will offer Friday Fun Days, a 2.5-hour program designed to share the Veteran experience with the whole family and introduce everyone to stories of service and sacrifice, citizenship, teamwork, patriotism and community involvement.
These events will run every Friday in July from 9:30 a.m. – 12 p.m. Admission will be $5 for both students and adults.
July 2 – Who is a Veteran and What is a Veteran Experience?
July 9 – Patriotism and Honoring Our Freedom
July 16 – Service and Sacrifice
July 23 – Getting to Know Our Military Branches
July 30 – Life After Service: How Veterans Impact Our Communities
To view additional details about each of the individual events, please select from the list above, or visit our Events Calendar.