Museum Overview
Inside the Museum, visitors embark on a narrative journey, following exhibits that focus on the people – the Soldier, Sailor, Airman, Marine, Coastguardsman, and their families – from answering the call to duty to life after military service. Individual stories and shared experiences are illustrated through personal artifacts, quotes, letters, imagery and powerful films of Veterans telling their unique story in their own words.
The moment visitors walk through the front door, they are introduced to Veterans from across the country, creating a powerful reminder that Veterans are among us every day and have long played a significant role in serving and protecting the nation. The Great Hall is an open, inviting space with large-scale installations that set the stage for the Museum journey and situate the Museum in a national context.
Permanent Exhibits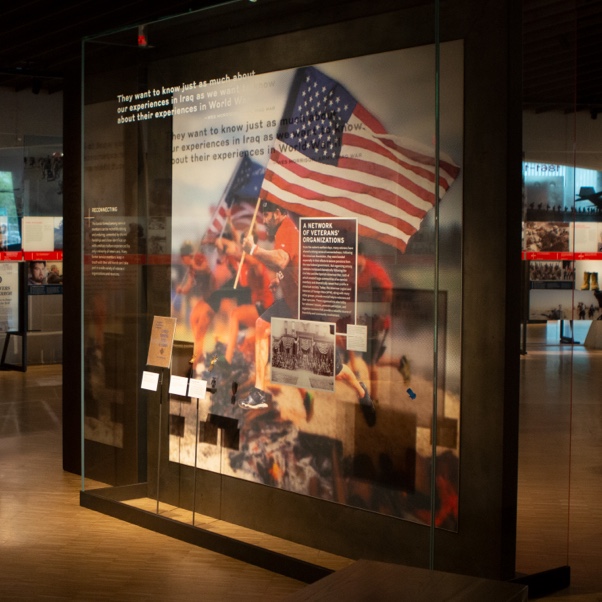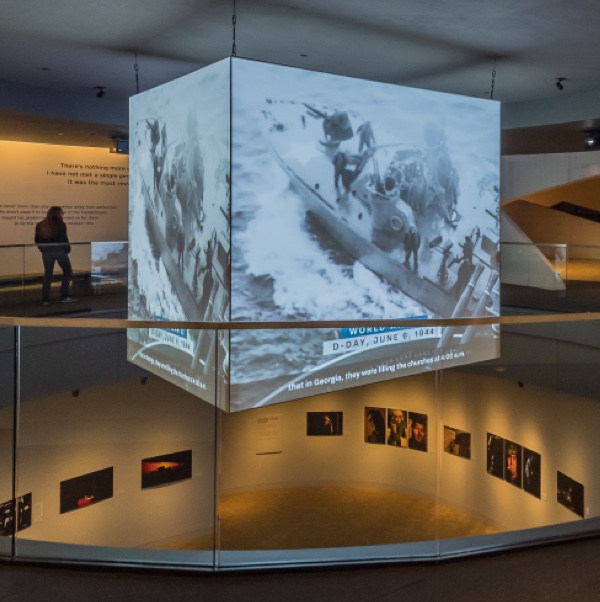 There are multiple sections of the core exhibits.
Moving through the exhibits program, Veterans Among Us, there are 14 thematic alcoves highlight key themes and moments in Veterans' journeys and incorporates personal stories, past and present, to share a wide range of challenges, sacrifices and achievements.
A linear timeline serves as the chronological backbone of the Museum journey with personal stories of those who have served over time highlighted through artifacts and images.
The Legacy of Service exhibit provides inspirational stories of ways Veterans are using the values and skills learned in military service by helping their communities. This exhibit also illustrates the ways we honor and support Veterans, provides resources and encourages visitors to join a national conversation to begin to bridge the gap between civilians and Veterans.
The Service and Citizenship Gallery serves as the emotional core of the experience, bringing together themes explored throughout the journey and looking at the higher ideal of service.
Lastly, the visitor ascends to the Remembrance Gallery on the mezzanine level, which is a space for reflection and recollection of those who made the ultimate sacrifice, with a warm, colorful glow coming through the floor-to-ceiling stained glass installation inspired by military campaign ribbons. The focal point is an "infinity-flag" display, honoring the millions who died in service to the country.
These exhibits connect historical events to current concerns and transformative military service to the broader idea of community service. The aim: to encourage an ongoing dialogue to strengthen understanding and respect between civilians and Veterans.
For membership information, please contact Sarah Sykes, Membership and Recognition Coordinator at 614-427-1102 or ssykes@nationalvmm.org.
Plan Your Visit
Get all of the information you need to plan your visit to the Museum.
Special Exhibits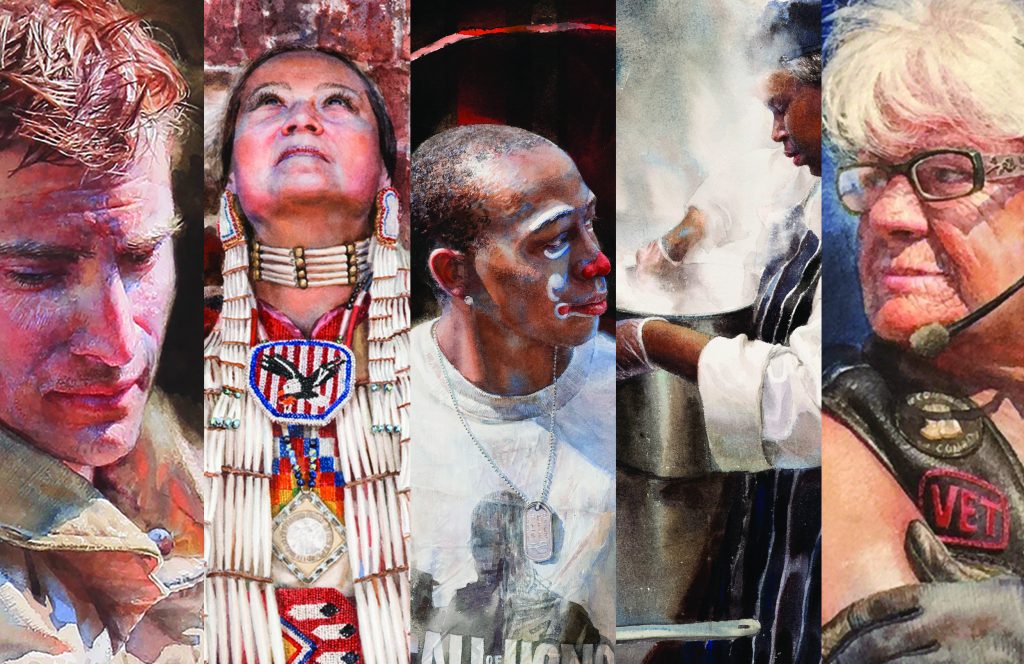 We The People: Portraits of Veterans in America
In We The People: Portraits of Veterans in America, artist Mary Whyte has created a series of 50 moving watercolor portraits of Veterans, one from each state, of all ages and all walks of life. The portraits began as an effort to paint the face of America and turned into an all-consuming mission to uphold and honor the hidden heroes of our country. Each painting illustrates a Veteran's reintegration back into society and the workforce after their military service. Portraits include a barber, mayor, zookeeper, plumber, rancher, clown, chef, astronaut and many others.
"The people I painted represent all that is good and right about our nation," said Mary Whyte. "All of these men and women once signed a blank check on the value of their life and handed it to the American people."
This is the national traveling exhibition's first stop following the City Gallery in Charleston, South Carolina, where it originated. We The People is presented at the museum through the generosity of Big Lots.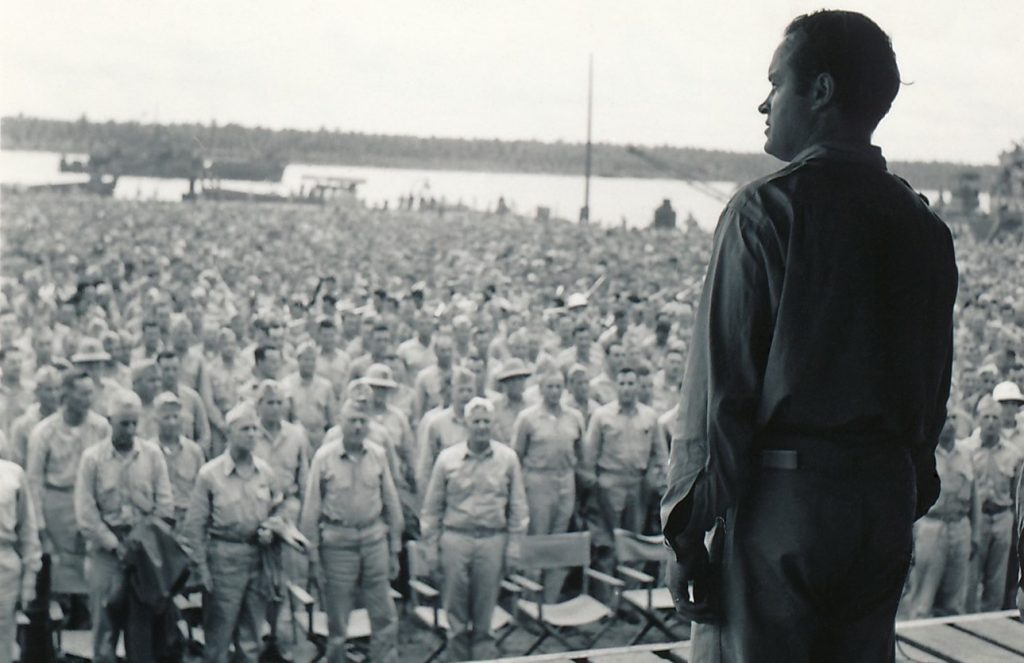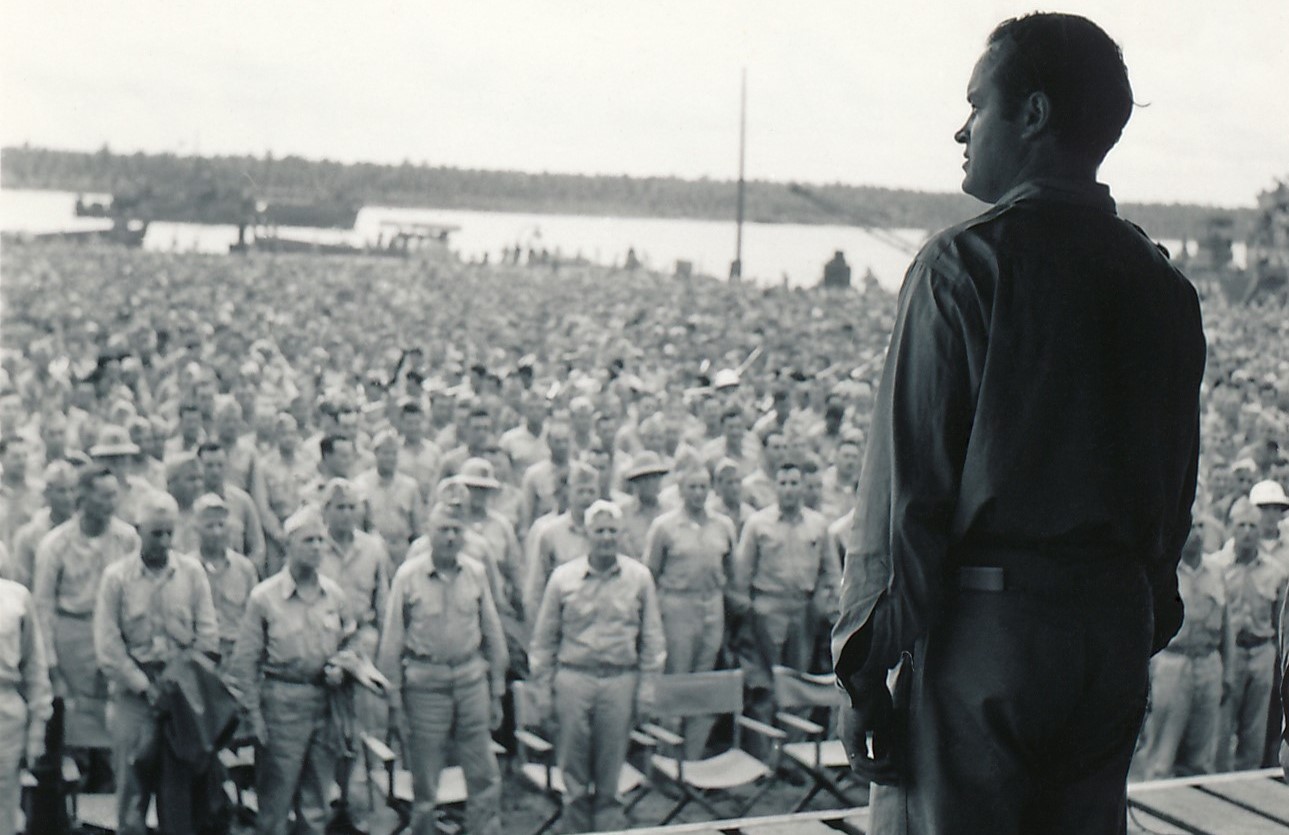 So Ready for Laughter: The Legacy of Bob Hope
So Ready for Laughter: The Legacy of Bob Hope opened January 31, 2020 for its first appearance outside The National WWII Museum in New Orleans, where the exhibition originated.
Bob Hope holds a unique place in WWII history and beyond. This exhibit highlights how he helped lift the human spirit during one of the darkest times in American history. Supported by national tour exhibit sponsor, the Bob & Dolores Hope Foundation, So Ready for Laughter explores Hope's major tours and travels during World War II featuring nearly 50 artifacts and includes an original 11-minute documentary produced by award-winning filmmaker, John Scheinfeld.
Highlights include rare and unpublished photographs of Hope; wartime correspondence between Hope and servicemembers; WWII-era relics engraved to Hope; videos of his travels, wartime troupe and Hollywood Victory Caravan programs and scrapbooks.
By the start of World War II, Hope was just emerging as one of America's most popular radio and film stars. Hope's work gained new meaning when he took his wartime programs on the road to military camps and bases, inspiring other entertainers to join him.
So Ready for Laughter will be on view through January, 3, 2021. Support provided by the Greater Columbus Arts Council.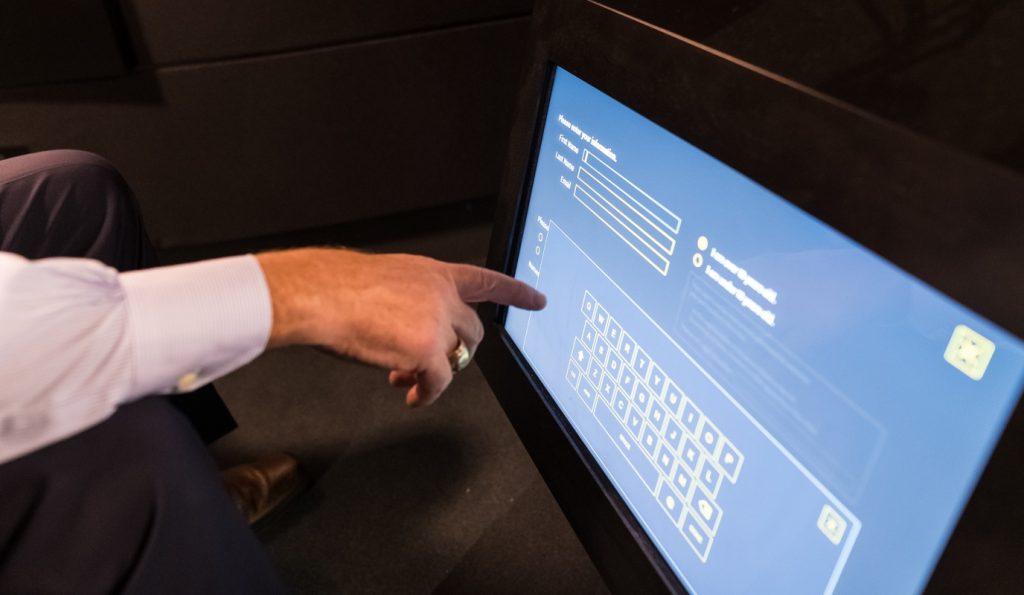 Share Your Story
Visitors also can leave their own story behind; the Share Your Story space features a story booth where visitors can answer a series of prompts and questions to create a short video of their own piece of history.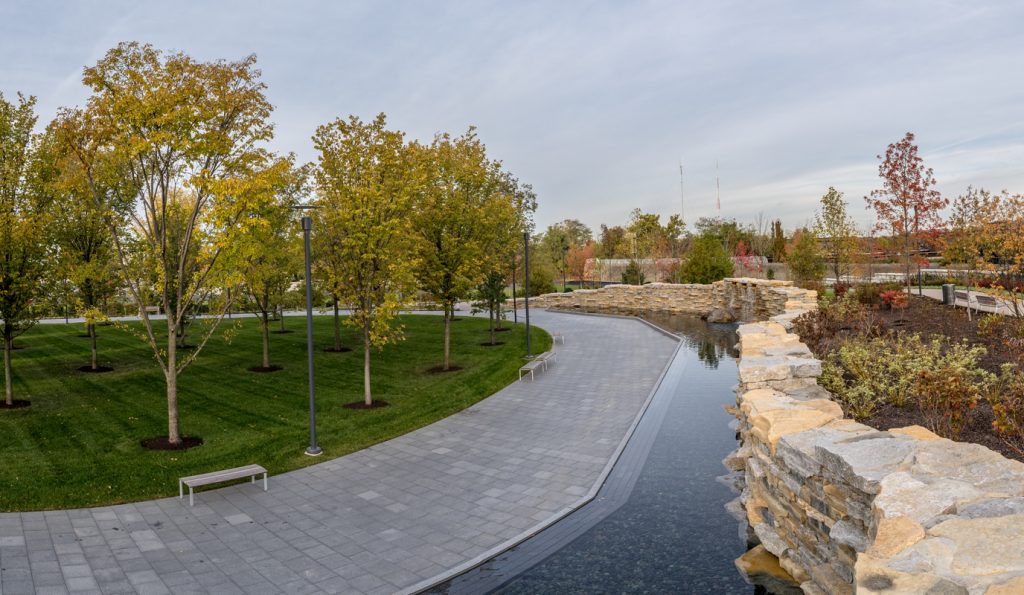 Memorial Grove
Directly adjacent to the Museums lies a 2.5-acre Memorial Grove, designed for contemplation and reflection before visitors return to their everyday lives. Anchored by a grove of Elm trees, the space has a 325-foot stone wall, featuring three cascades of water and a reflecting pool, creating a cohesive space for remembrance, inspiration and the recognition of service.