Welcome Back to the Museum!

We are saluting workers on the front lines of COVID-19 with $5 Admission during Worker Appreciation Days!
July 14 – August 14
Eligible workers include:
Medical Professionals
Educators
First Responders
Public Service Providers
Service Industry Workers
Eligible employees and their immediate family members (limit 6) can purchase $5 tickets to experience the National Veterans Memorial and Museum. They also will enjoy ten percent off in the museum gift shop. To take advantage of this promotion, employees must show proof of employment (ID Card, pay stub or company email).
"While we have remained open virtually and connected with Veterans and supporters across the country over the last three months, we are excited to welcome guests back to engage with both our permanent and special exhibitions. This will be a new museum experience for all of us. To ensure a safe and enjoyable visit, we have established new procedures and guidelines. Our mission to Honor, Connect, Inspire and Educate has never been stronger!"
Lt. General Michael Ferriter, U.S. Army (Retired), President and CEO of the National Veterans Memorial and Museum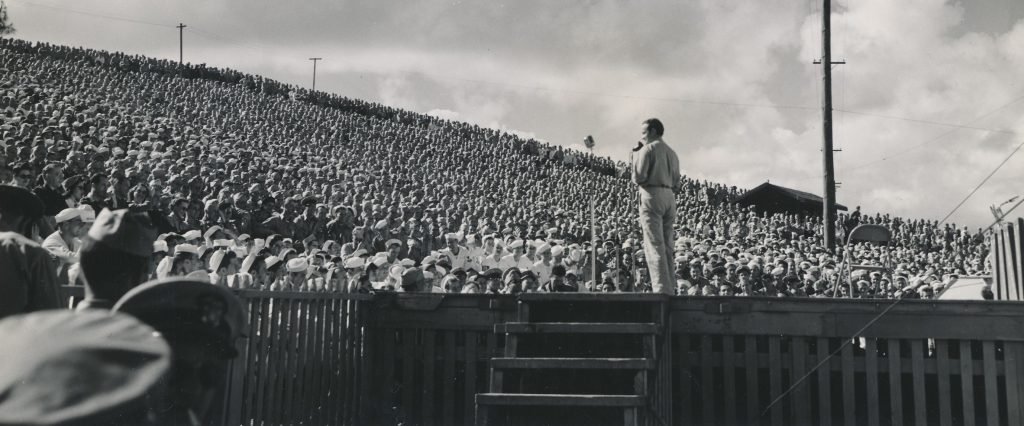 Bob Hope Exhibit Extended
Experience So Ready For Laughter: The Legacy of Bob Hope, a special traveling exhibit from the National World War II Museum has been extended through Labor Day. Learn more here.
Check out our calendar for other exhibitions, programs and events.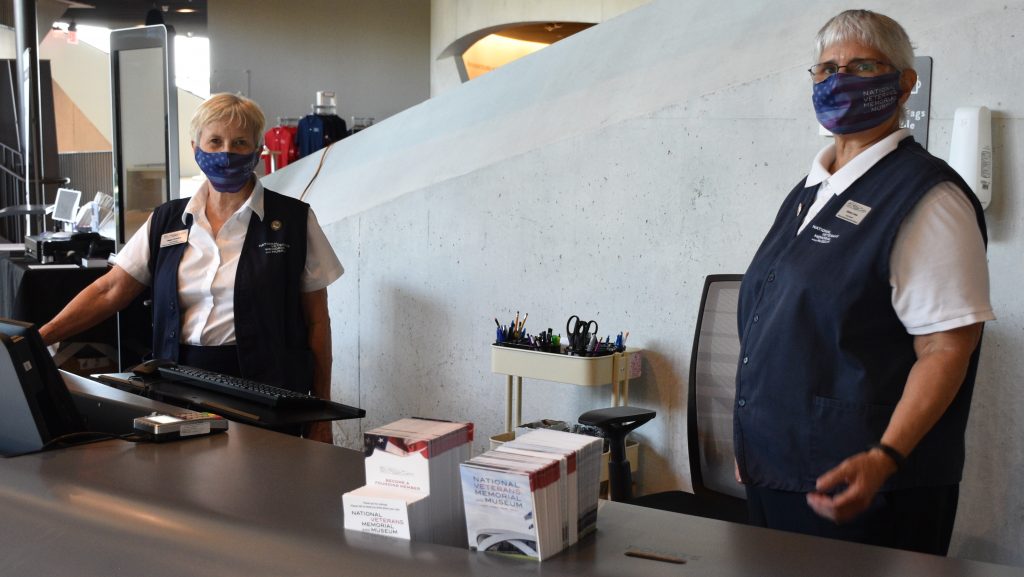 Health & Safety Measures
As we invite guests back into the building, we are committed to helping reduce the spread of COVID-19. The health and safety of our guests and our team remain our top priority. We are following state and national requirements for reopening cultural facilities.
Face Coverings
The use of face coverings shows respect for others' safety and protection during the COVID-19 pandemic. We are participating in the Masks=Kindness Campaign. For more information, head to Columbus.gov.
Museum Staff: All staff and volunteers are required to wear face coverings.
Visitors: We require guests to wear face coverings at all times for everyone's safety. Face coverings will be available for purchase in the gift shop.
Sanitizing, Disinfecting and Social Distancing
Museum signage provides reminders to maintain social distancing, wash and sanitize hands frequently, and wear face coverings. Signs and floor decals have been installed to assist with distancing.
Hand Sanitizer: Stations have been installed throughout all three levels of the museum.
Disinfecting: The entire Memorial and Museum was deep cleaned prior to welcoming back Veterans, members and guests. Restrooms and other high-touch surfaces including exhibit displays, handrails, elevators, wheelchairs, entry and exit points and museum common areas will be disinfected frequently throughout the day.
Restrooms: All restrooms are equipped with foot pedals and paper towels to avoid door handle contact.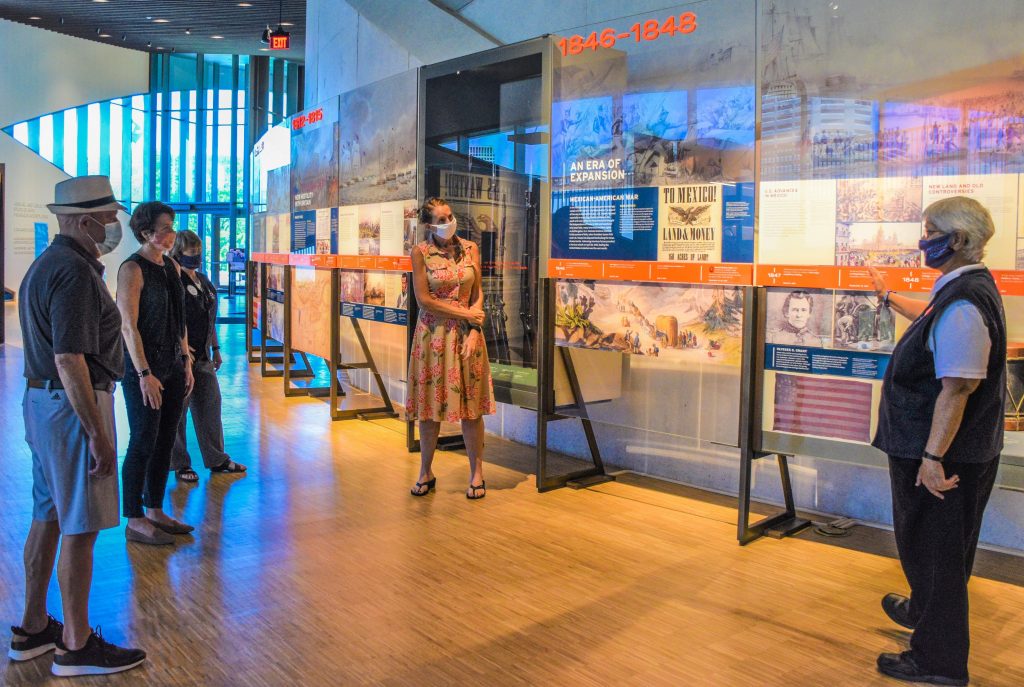 Know Before You Go
All of our indoor and outdoor spaces opened on June 27. This includes all exhibitions, Gift Shop, Rooftop Sanctuary, and the Memorial Grove. Capacity is limited in some smaller spaces, and traffic is one-way through some alcoves.
Summer Hours and Special Days
June 23 – 26: Member Welcome Back Days from 10 a.m. – 5 p.m.
June 27: Public Welcome Back!
Regular summer hours: Wednesday – Sunday from 10 a.m. – 5 p.m.
Special Consideration Tuesdays: Beginning June 30, every Tuesday from 10 a.m. – 5 p.m., the museum is exclusively dedicated to visitors ages 65 and older, individuals with underlying health concerns and those accompanying them.
Admissions and Tickets
If you purchase a ticket online, but are not feeling well when you planned to visit, please stay home and enjoy our online content. We will honor your admission ticket at a later date.
Reserve Tickets: All guests, including Veterans and members, are strongly encouraged to reserve their tickets online to allow for social distancing. Please visit https://nationalvmm.org/visit/tickets/.
Admission for Veterans, Gold Star Families and Active Military members is always free thanks to the generosity of individual and corporate donors.
An active membership card or proof of military status must be presented at check-in.
Admission Prices:
Veterans/Active Military: Free
College Student (With ID): $12.00
Payment/Transactions: To reduce cash transactions, we ask that any purchases be made by credit card. The National Veterans Memorial and Museum accepts all major credit cards.
On Your Arrival: Please have your ticket barcode available for scanning at the Welcome Desk. Parking validation (for Veterans, Gold Star Families and Members) can also be done at this time.
Other Resources