HONOR OUR NATION'S VETERANS
Inaugural Members preserve the stories of Veterans and remember their sacrifices. In turn, members receive free admission…an exclusive commemorative coin…and special recognition.
The National Veterans Memorial and Museum was created for a unique and specific purpose: to preserve, share and celebrate the personal experiences of our nation's Veterans. Past and present. From all branches of service. And from all eras of conflict and peacetime service.
Their stories shaped a nation. Our freedom is their legacy. Come share in the celebration, and be inspired by the courage of those who served.
We are more than a museum. We are the New Home of the Brave.
Stay Informed
Be the first to hear about our latest events, exhibitions and programs.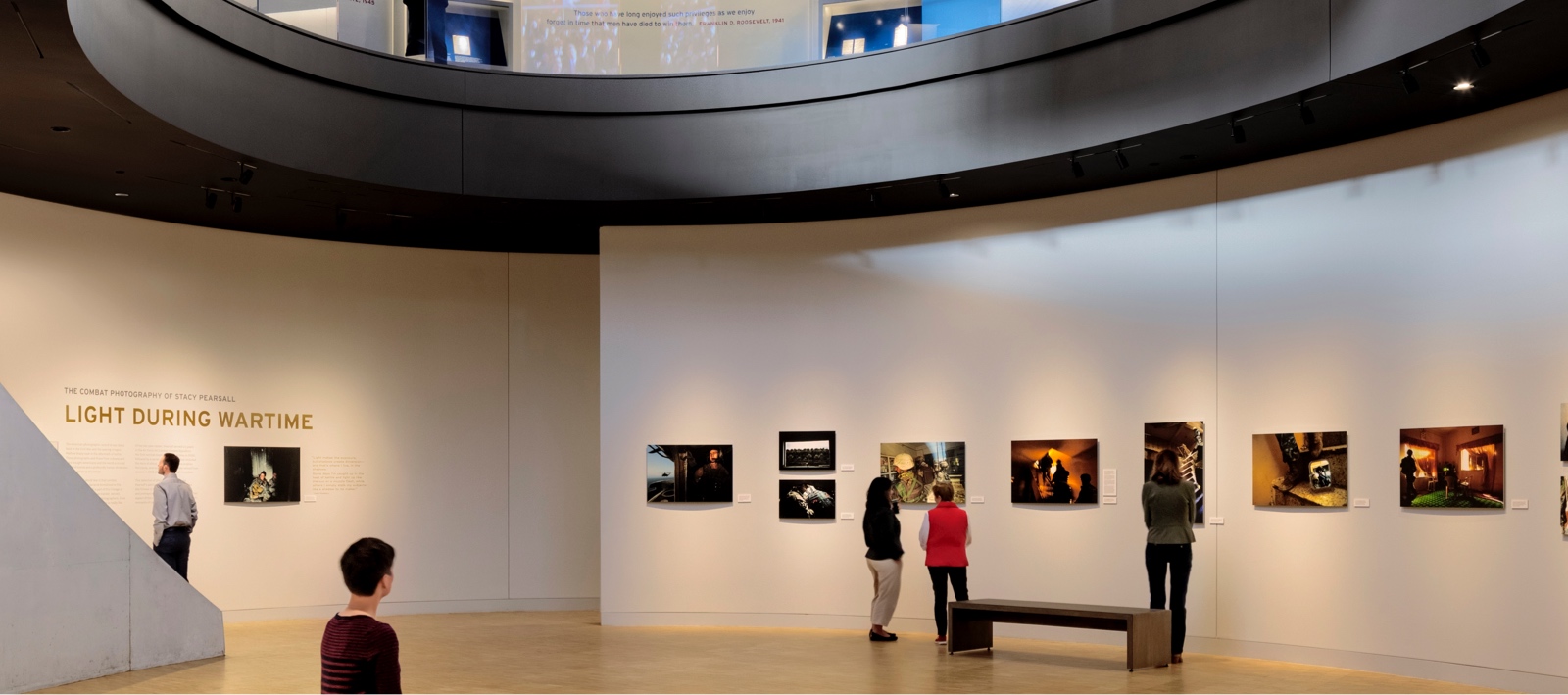 Special exhibit
Light During Wartime
Don't miss this limited engagement exhibit featuring the combat photography of Stacy Pearsall.
Learn More
Become a Member
Take a moment to think about your personal connection to Veterans. Maybe you are among the more than 20 million living Veterans in the United States. Or perhaps you have a spouse, friend or relative that has defended our freedom now or in generation's past. If you have served our nation or want to help honor and support others who have, become a member today.
Membership Levels