GIVE THE GIFT OF INAUGURAL MEMBERSHIP BEFORE DECEMBER 9!
With a membership, your loved one will receive exclusive limited-time benefits and join thousands of others as a lasting part of the legacy of the Nation's only Memorial and Museum dedicated to telling the story of all Veterans.
JOIN US FOR OUR MANY ONLINE ACTIVITIES
WE THE PEOPLE: PORTRAITS OF VETERANS IN AMERICA
Artist Mary Whyte's series of 50 moving watercolor portraits of Veterans debuts September 18. The portraits began as an effort to paint the face of America and turned into an all-consuming mission to uphold and honor the hidden heroes of our country. Each painting illustrates a Veteran's reintegration back into society and the workforce after their military service. Presented at the museum through the generosity of Big Lots.
JOIN US FOR OUR MANY ONLINE ACTIVITIES
INSPIRING STORY OF SERVICE
Montel Williams Emmy-Award winning talk show host and U.S. Marine Corps and Navy Veteran shares why he enlisted in the Marine Corps and how he overcame a devastating loss of sight in his left eye (later diagnosed as MS), just 12 weeks prior to graduating from the U.S. Naval Academy.
JOIN US FOR OUR MANY ONLINE ACTIVITIES
WELCOME!
We are open, strong and impacting lives daily. The National Veterans Memorial and Museum follows all safety protocols so you, your family and friends can enjoy a safe and inspiring visit. Click below for details on special days and what to expect.
JOIN US FOR OUR MANY ONLINE ACTIVITIES
THANK YOU
BIG LOTS!
Thank you, Bruce Thorn, Big Lots president and CEO, Veteran and museum board director; and the Big Lots associates and shoppers at all 1,400 stores across the country for generously donating $1.4 million to honor Veterans and their families by supporting museum programs.
JOIN US FOR OUR MANY ONLINE ACTIVITIES
EXPLORE EDUCATION RESOURCES
Our K-12 education resources, blogs and lesson plans provide rich content for parent and caregivers teaching children at home. Our educational programming is powered through the generous support by Battelle.
JOIN US FOR OUR MANY ONLINE ACTIVITIES
Thank you for your continued support. We invite you to join us online for new stories, events, exhibits and more!
Latest Virtual Event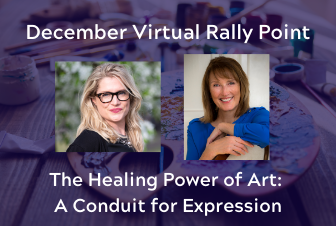 RALLY POINT
December Virtual Rally Point
We explore how art programs facilitate mental wellness, increase social connectedness, and become an outlet for creative expression.
Join the Conversation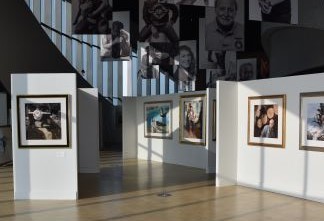 VIRTUAL TOUR
We The People: Portraits of Veterans in America
Stay tuned for the upcoming launch!
Learn More About the Exhibit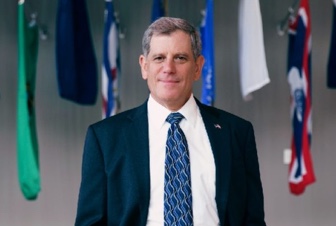 NEWS
Insights from our President and CEO
Military service is the best on-the-job leadership training in the world. Veterans bring so much to the workplace, but it is important to help them invest in professional development to continue to grow and thrive in their civilian careers.
Read More
The National Veterans Memorial and Museum was created for a unique and specific purpose: to preserve, share and celebrate the personal experiences of our nation's Veterans. Past and present. From all branches of service. And from all eras of conflict and peacetime service.
Their stories shaped a nation. Our freedom is their legacy. Share in the celebration, and be inspired by the courage of those who served.
We are more than a museum. We are the New Home of the Brave.
Stay Informed
Be the first to hear about our latest events, exhibitions and programs.
Become a Member
Take a moment to think about your personal connection to Veterans. Maybe you are among the more than 20 million living Veterans in the United States. Or perhaps you have a spouse, friend or relative that has defended our freedom now or in generation's past. If you have served our nation or want to help honor and support others who have, become a member today.
Membership Levels