We all have a role to play in listening, connecting and reaching out to those who may be struggling with challenges. By talking about mental health and suicide, it not only helps reduce stigma and increase awareness, but it also has the potential to save a life.
The Veterans Crisis Line
A free, confidential, 24-hour hotline for Veterans and their families. Dial 988 then press 1, or text 838255. Options available for those who are deaf or hard of hearing.

Veterans Affairs self-help apps for Veterans
Mobile apps available to provide self-help, education, and support following trauma.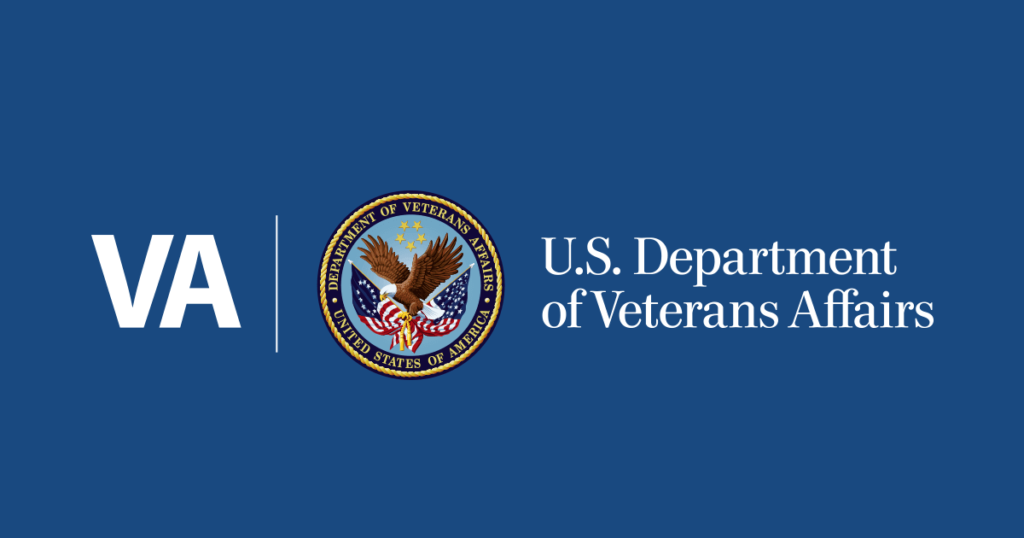 Find a VA Center near you
Find a Veterans Affairs location near you, or call 1-877-827-8387.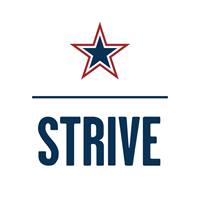 The Suicide and Trauma Reduction Initiative for Veterans (STRIVE)
STRIVE at The Ohio State University has established itself as one of the leading research sites for clinical trials on suicide treatment, prevention and intervention. Their treatment programs and workshops conduct research, education, outreach and advocacy for improving the lives of military personnel, veterans, first responders and their families.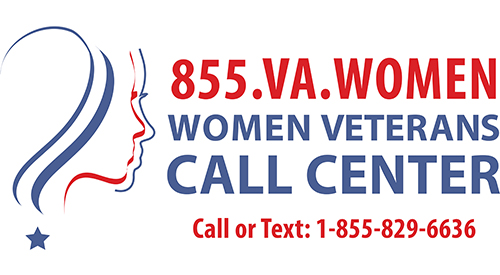 Women Veterans Call Center
The WVCC staff is trained to provide women Veterans, their families, and caregivers about VA services and resources. Call or text 1-855-829-6636, or chat online with a representative.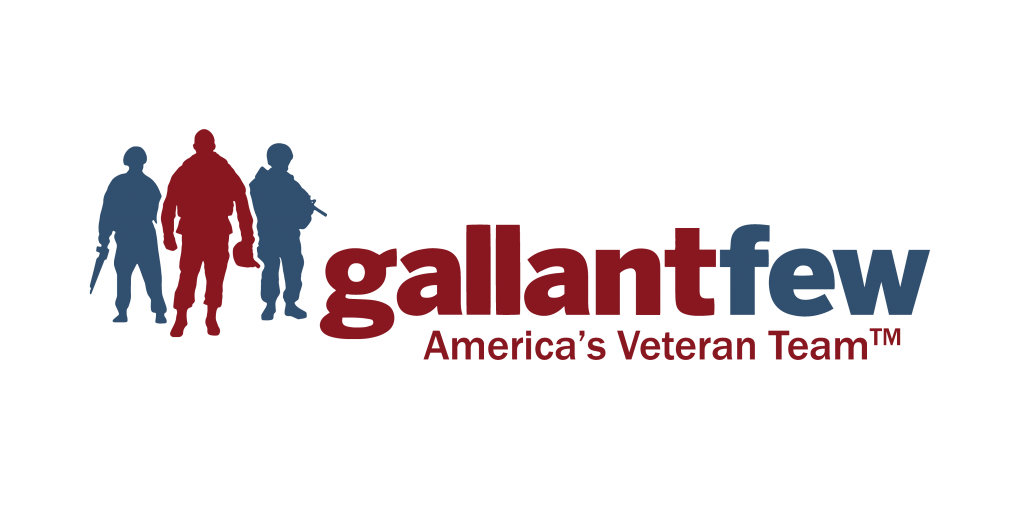 GallantFew
GallantFew is a 501(c)3 non-profit providing our military community with free 1:1 mentorship during transition and reintegration. Regardless of age, era, or when a person transitioned, we serve any and all. Posting does not equal endorsement.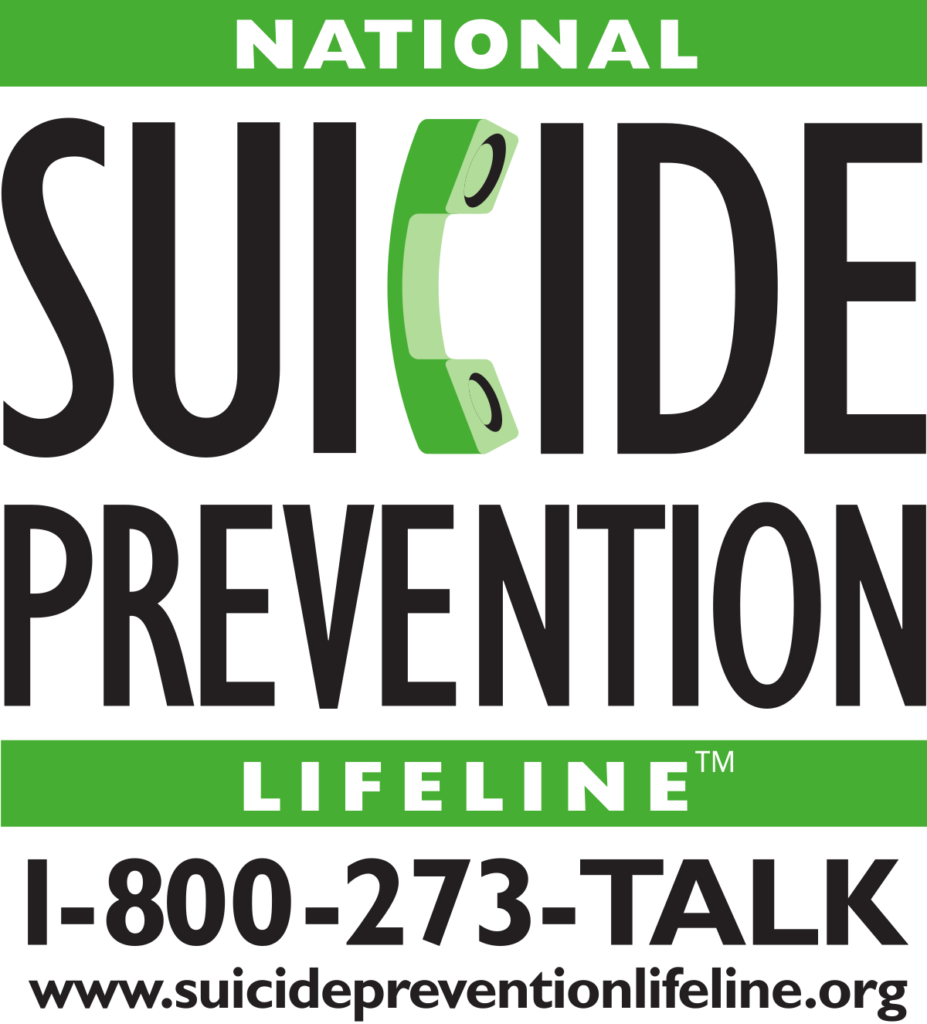 National Suicide Prevention Helpline
We can all help prevent suicide. The Lifeline provides 24/7, free and confidential support for people in distress, prevention and crisis resources for you or your loved ones, and best practices for professionals. Call 1-800-273-8255, or chat online. Service options available for the deaf and hard of hearing.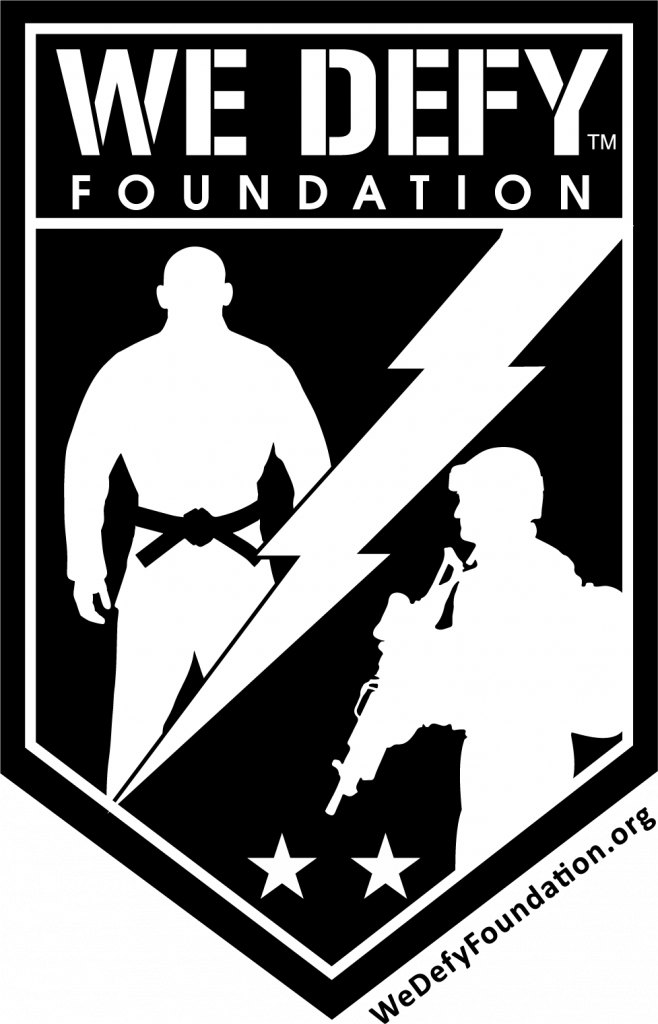 We Defy Foundation
The We Defy Foundation provides combat Veterans coping with military connected disabilities a long term means to overcome their challenges through Brazilian Jiu Jitsu and fitness training.

American Red Cross Military and Veteran Caregiver Network
The Military and Veteran Caregiver Network (MVCN) offers peer-based support and services to connect those providing care to service members and veterans living with wounds, illnesses, injuries and/or aging.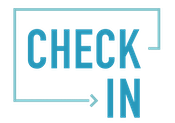 George W. Bush Institute's Check In Program
This program connects veterans with the support and services they need to live happier, healthier, more successful lives—and to make sure veterans are treated like people, not case numbers, every step of the care journey.
Navy Seal Foundation
The Navy SEAL Foundation provides critical support for the warriors, Veterans, and families of Naval Special Warfare.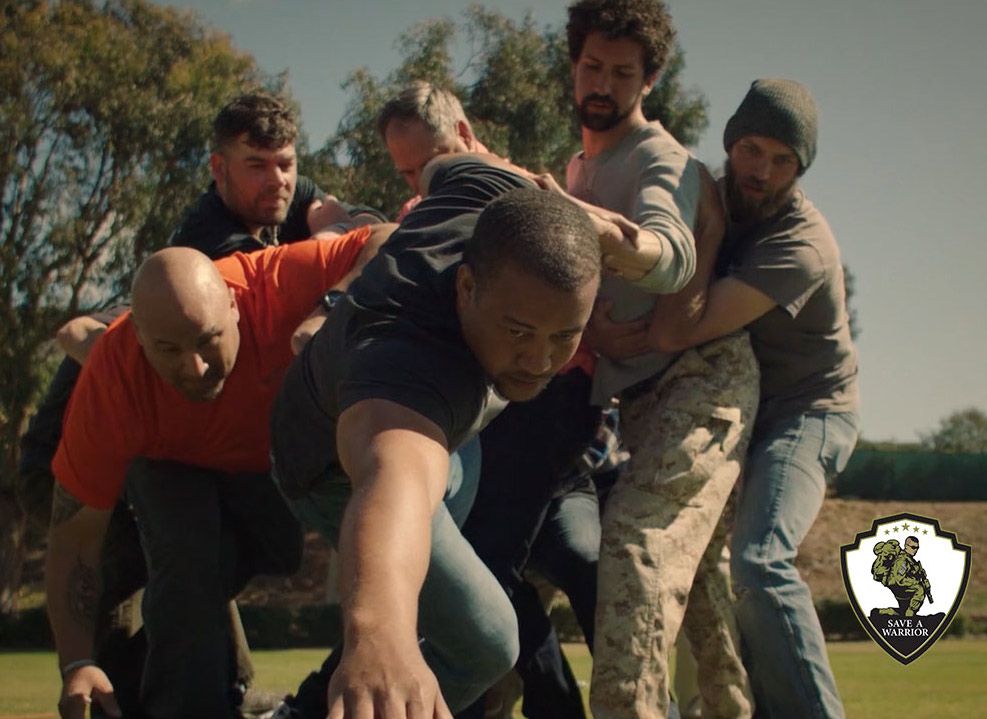 Save a Warrior
S.A.W. provides an innovative and effective "war detox" program for warriors suffering from Post Traumatic Stress.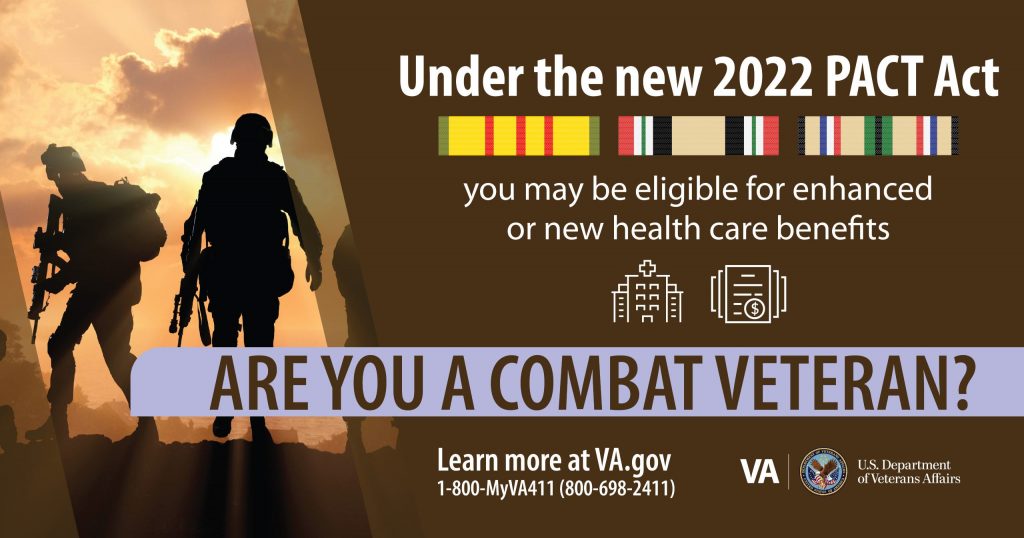 The PACT Act
The PACT Act is a new law that expands VA health care and benefits for Veterans exposed to burn pits and other toxic substances. This law helps us provide generations of Veterans — and their survivors — with the care and benefits they've earned and deserve.
Our Gold Star Families are a vital part of our nation's military community and we are dedicated to honoring their sacrifice. Here are a list of resources to support their journey.
The title of "Gold Star Family" is reserved for families of military members who have died in the line of duty. It is meant to honor the service member's ultimate sacrifice while acknowledging their family's loss, grief and continued healing.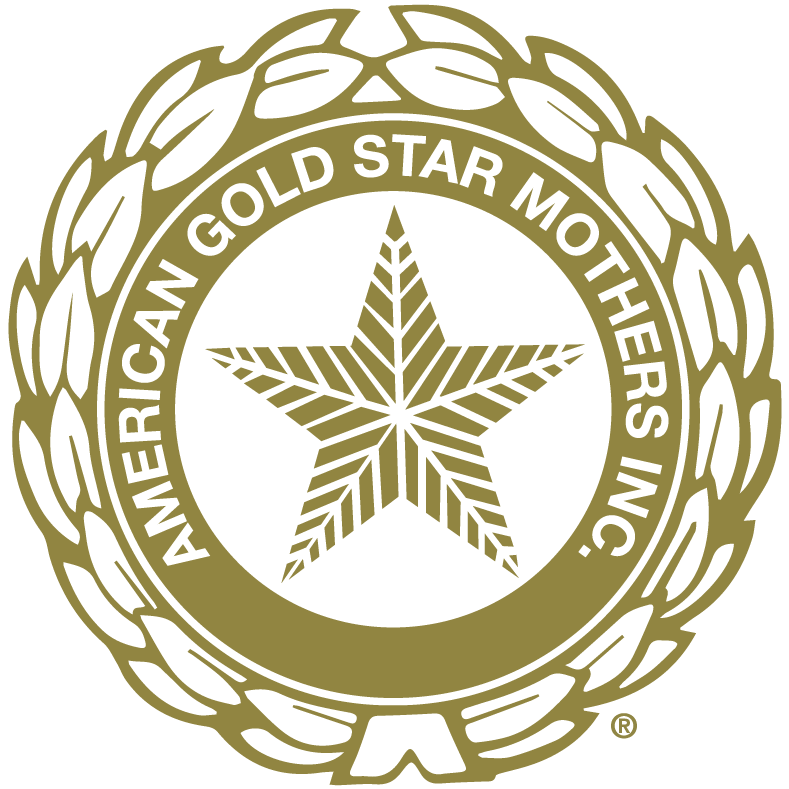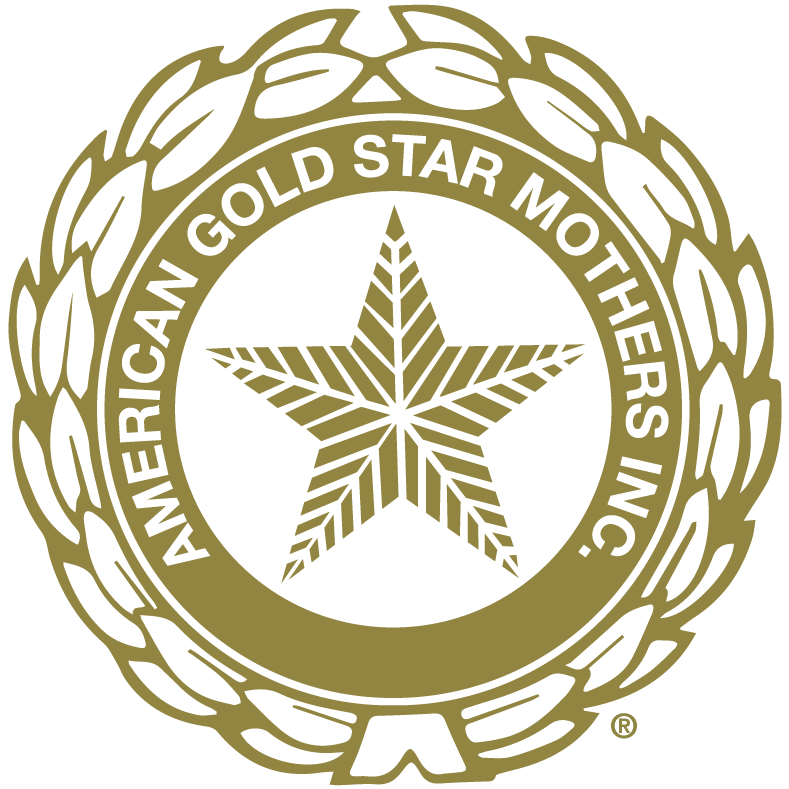 American Gold Star Mothers, Inc.
On June 4, 1928, a group of twenty-five mothers residing in Washington, DC, met to make plans to organize a national organization to be known as American Gold Star Mothers, Inc., a nondenominational, non-profitable and nonpolitical organization.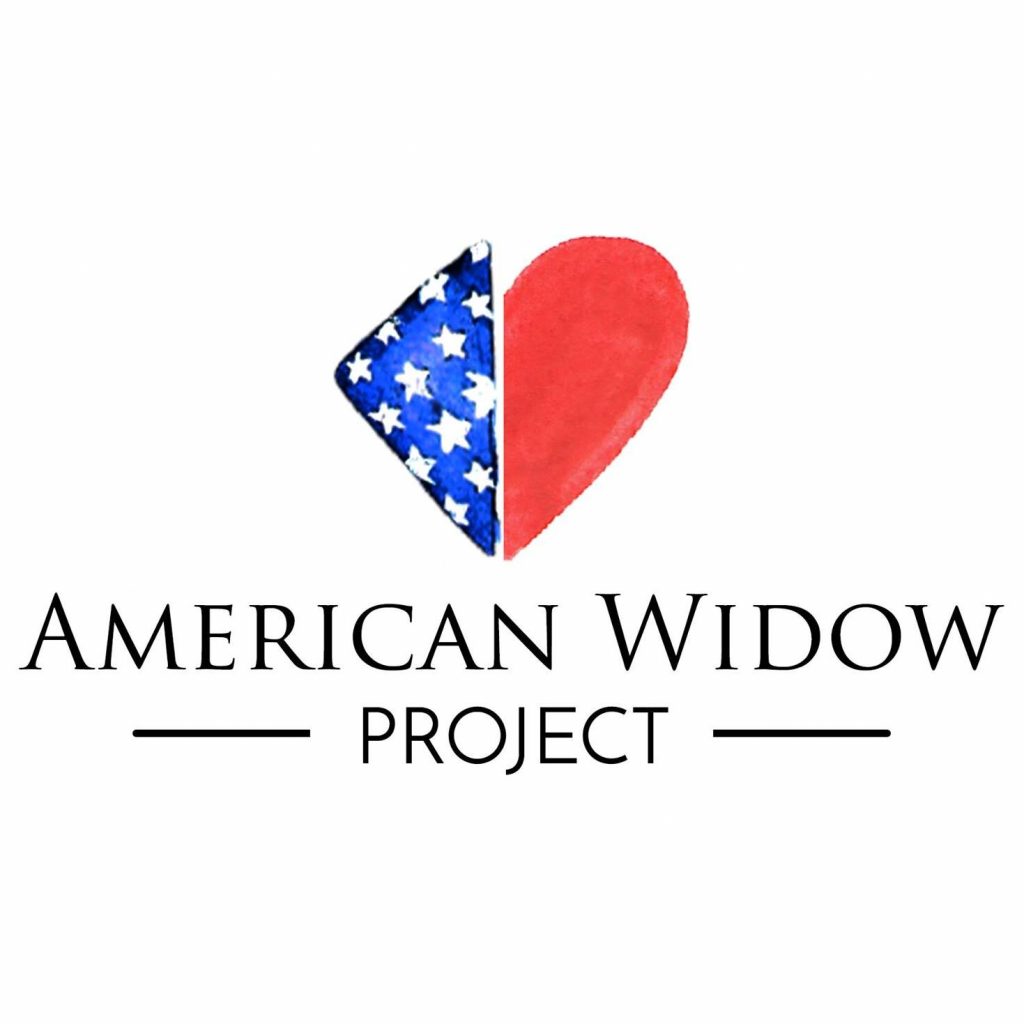 American Widow Project
The American Widow Project has been involving Military Widows in their Healing since 2007. They honor the selflessness of each of our heroes—who put serving our nation above all—with this symbolic "passing of the torch." For many military widows, finding ways to provide hope and service in their own communities is a valuable part of the healing process. Upon project completion, the American Widow Project offers thanks to grantees by placing a commemorative paver with your hero's name at a local veteran's memorial site.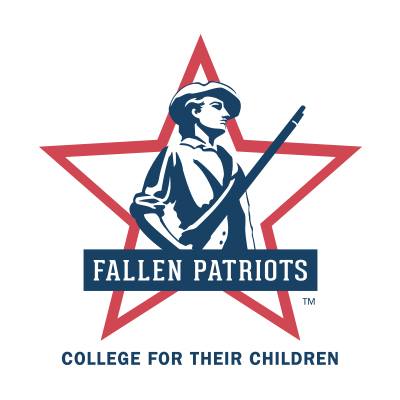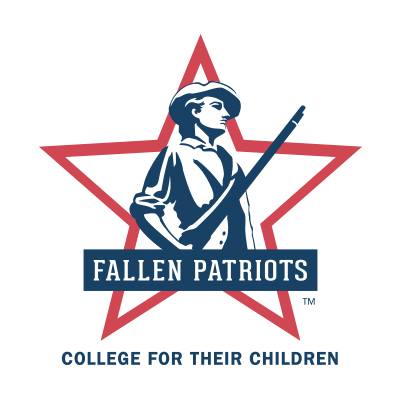 Children of Fallen Patriots
Their mission: To provide college scholarships and educational counseling to military children who have lost a parent in the line of duty.
Children of Fallen Patriots is dedicated to serving the families of servicemembers from all branches of the armed forces who have died as a result of combat casualties, military training accidents, service-related illnesses, suicide, as well as other duty-related deaths as ruled by the Department of Veterans Affairs.
Folded Flag Foundation
The mission of The Folded Flag Foundation is to provide educational scholarships and support grants to the spouses and children of the United States military and government personnel who died as a result of hostile action or in an accident related to U.S. combat or stateside military operations.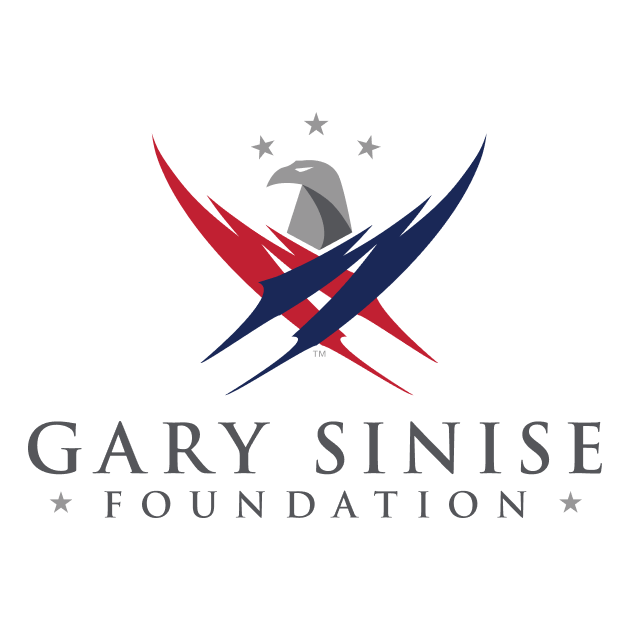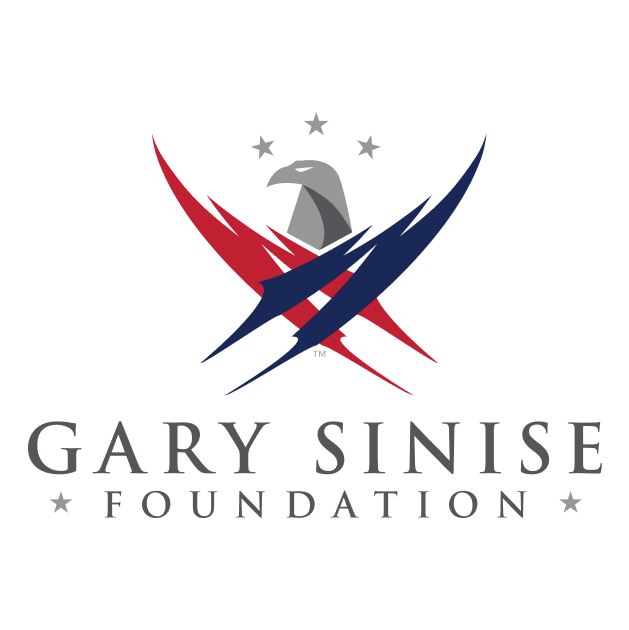 Gary Sinise Foundation
The Gary Sinise Foundation serves our nation by honoring our defenders, veterans, first responders, their families, and those in need by creating and supporting unique programs designed to entertain, educate, inspire, strengthen, and build communities.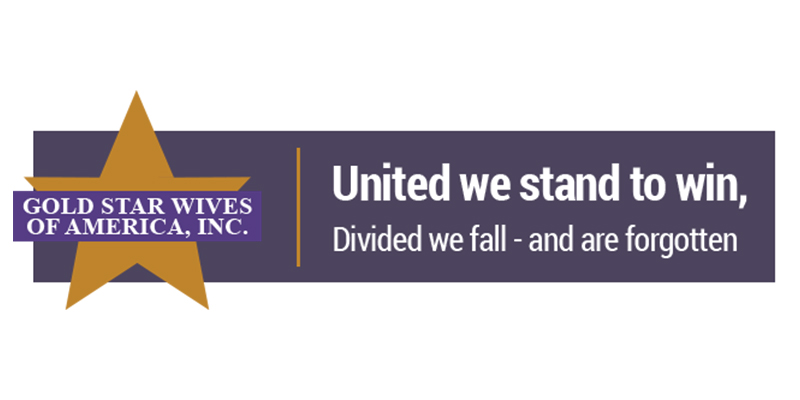 Gold Star Wives of America
Gold Star Wives of America, Inc. works to preserve and enhance benefits to surviving United States military spouses and their children; to help our members and their children face the future with courage and determination, and to honor the memory of our military spouses who made the ultimate sacrifice.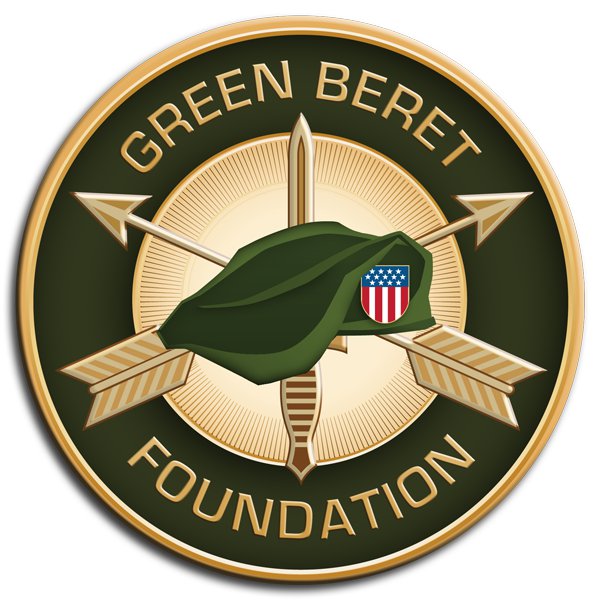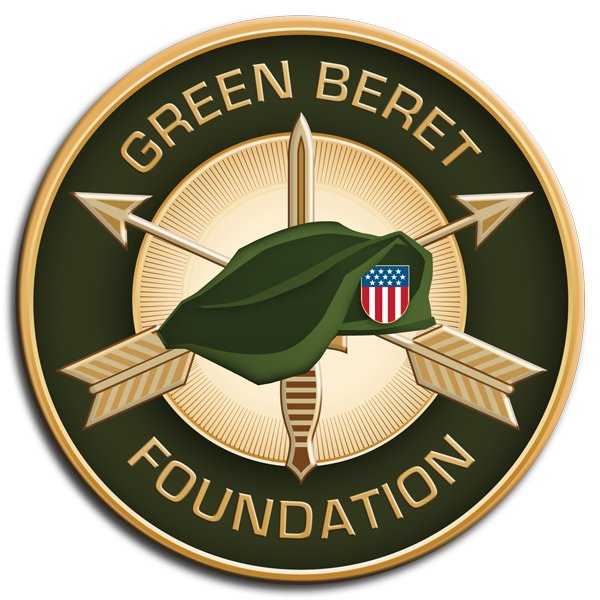 Green Beret Foundation
Every day, the Green Beret Foundation honors their commitment to Green Berets past and present, as well as their families, by connecting them with the right resources to prosper and thrive. Because when these soldiers meet powerful opportunities, our nation's most elite soldiers become our nation's best leaders.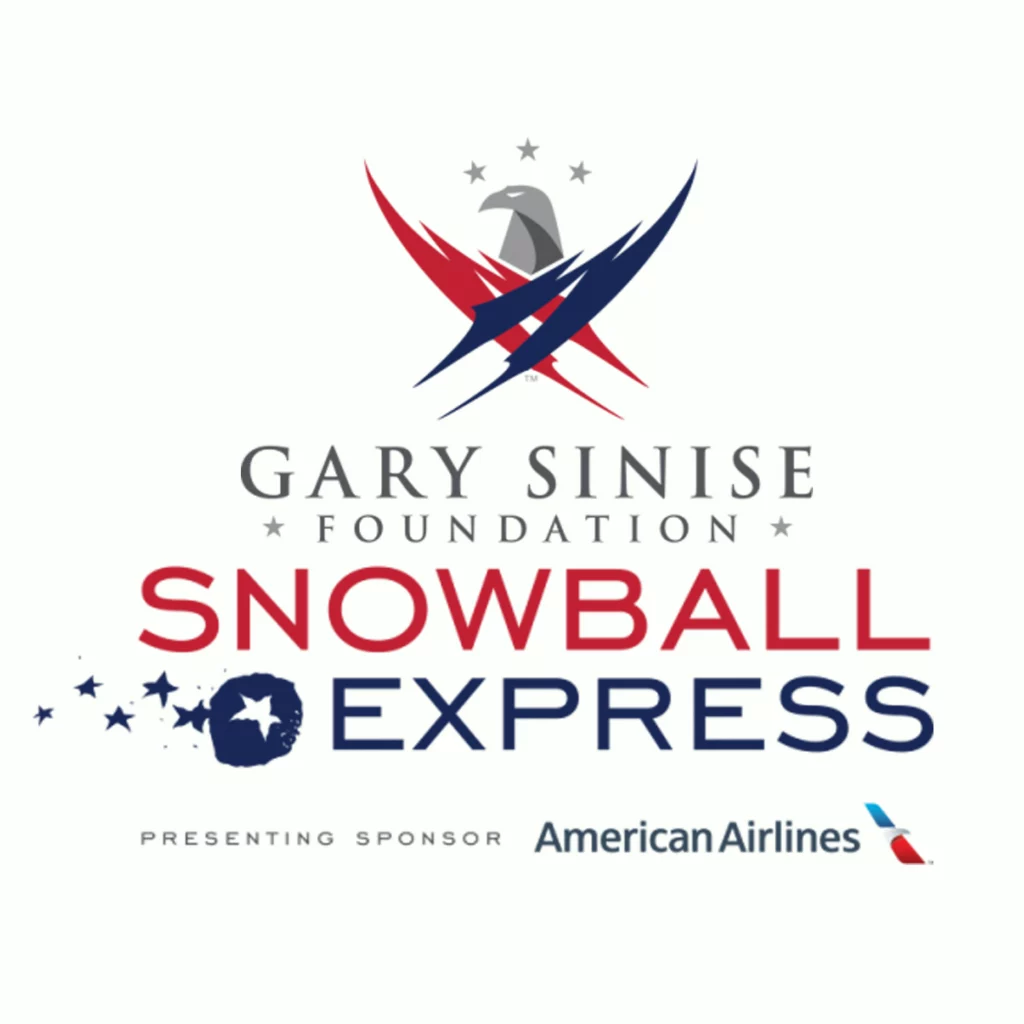 Snowball Express
Gary Sinise Foundation Snowball Express serves the children and surviving spouse of fallen military heroes. We are committed to programming and support that holds space to honor their fallen heroes while also helping create new memories as they move forward.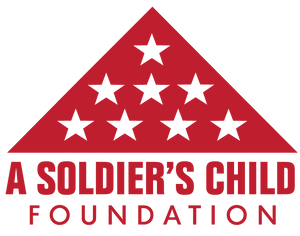 A Soldier's Child Foundation
A Soldier's Child (ASC) Foundation was founded by Daryl J.W. Mackin after his neighbors lost their son, Marine Staff Sergeant Marcus Golczynski in Iraq on March 27, 2007. Many families of our fallen ask "did it matter and does anybody even care." Marcus wrote this in a letter to his family and friends before he was killed on the battlefield; "Stand beside us, because we would do it for you." How do we do that now that they are gone? Care for their children that have been left behind.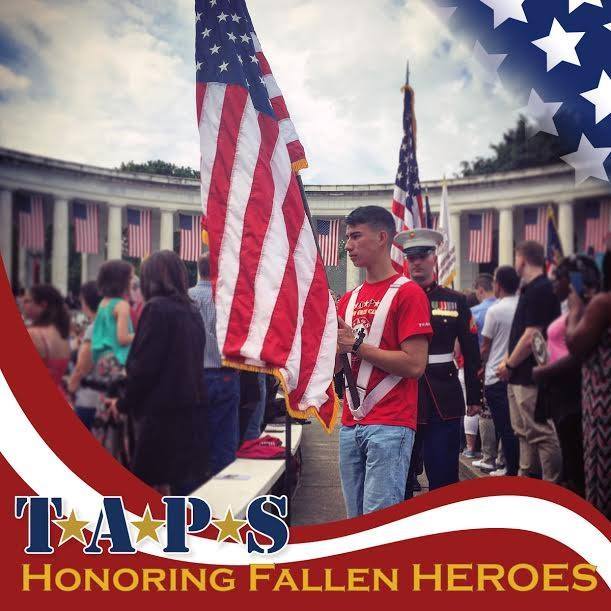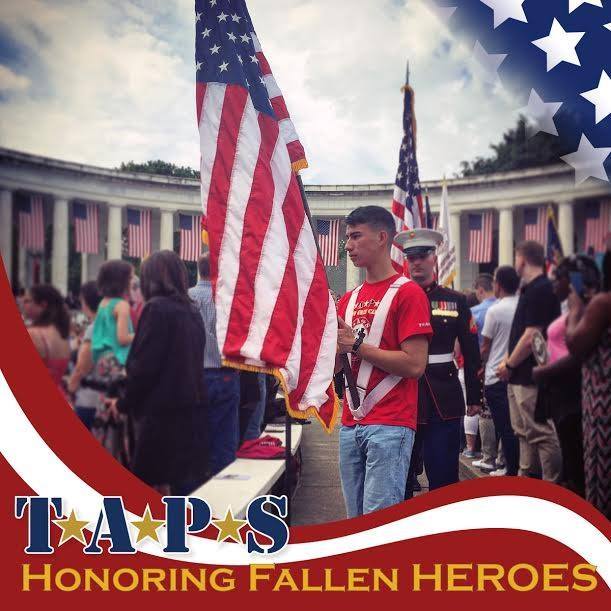 TAPS (Tragedy Assistance Program for Survivors)
Since 1994, TAPS has provided comfort and hope 24/7 through a national peer support network and connection to grief resources, all at no cost to surviving families and loved ones.
TAPS provides a variety of programs to survivors nationally and worldwide. TAPS also conducts regional survivor seminars for adults and youth programs at locations across the country, as well as retreats and expeditions around the world.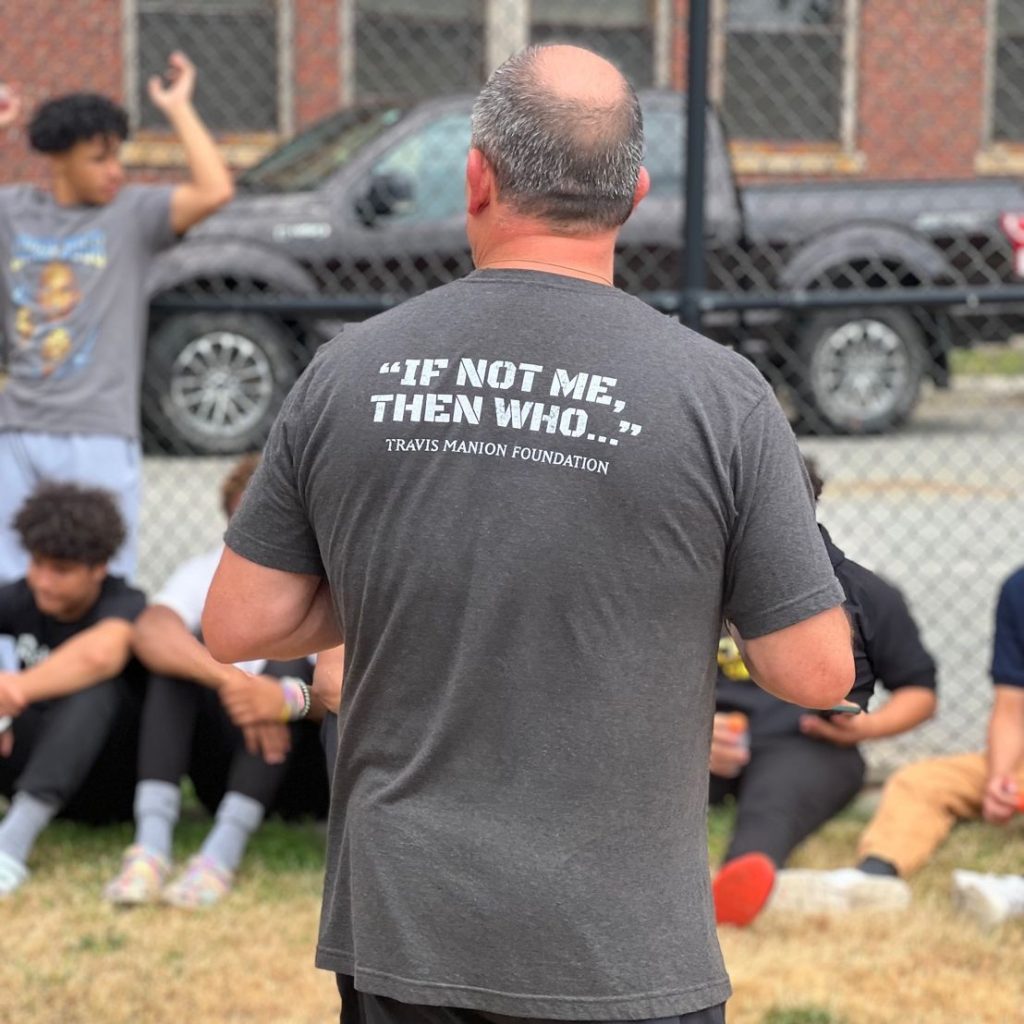 Travis Manion Foundation
TMF strives to unite and strengthen communities by training, developing, and highlighting the role models that lead them. We develop programs, training opportunities, and events designed to empower veterans and families of the fallen, and then inspire them to pass on their values to the next generation and the community at large.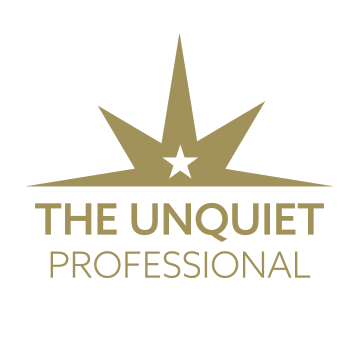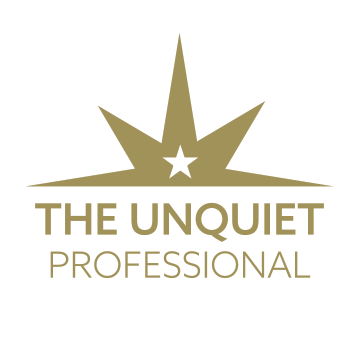 The Unquiet Professional
The Unquiet Professional is a registered 501(c)3 charitable organization committed to recognizing and honoring our nation's Gold Star & Surviving Families, Veterans, and military families by providing rewarding and purposeful opportunities to heal from the wounds of war.
A message from our President & CEO
In Support of Our Gold Star Families, Veterans and Active-Duty Service Members
August 18, 2021
As events unfold in Afghanistan, I want all our Gold Star families, Veterans, and active-duty service members to know that you, your service and your sacrifices are uppermost in our hearts and minds. Thank you for answering the call to defend our country. There is honor in your service.
We recognize Veterans may be experiencing a range of emotions from frustration and anger to sadness and moral distress. We know this feeling and understand. On nationalvmm.org, we have shared resources from the Veterans Administration and other trusted service providers with whom we work. We encourage you to access them and talk to caring people who want to help you, as you have helped others.
For Veterans, families of service members, or members of the National Veterans Memorial and Museum community, I ask you to reach out and connect with the Veteran(s) in your life and show them someone cares. A phone call, an invitation to get together, a text or a card can help a Veteran work through challenging thoughts and feelings.
Let's lift up our Veterans and make sure they are connected to battle buddies, activity groups, friends and supporters to create a network of caring and resiliency. I encourage you to stay with those who need some company, show our children how to serve others, and remind our Veterans and their loved ones that there is strength in seeking help during this trying time in our history.
Stay safe and join together in prayer for those involved in the evacuation and all our service members.
Hooah!

Lt. General Michael Ferriter, U.S. Army (Retired)
President and CEO
National Veterans Memorial and Museum