We are more than a museum. We are the New Home of the Brave.
There's only one Museum in America that honors ALL our Veterans – from all branches of service, and from all eras of our nation's proud history of military service, both peacetime and wartime. The National Veterans Memorial and Museum is a powerful and personal experience designed to give a voice to every man and woman who answered the call for our country.
This is neither a war memorial nor a military museum. The National Veterans Memorial and Museum takes visitors on a narrative journey telling individual stories and shared experiences of Veterans throughout history. Paying tribute to the sacrifices of servicemen and women and their families. History is presented in a dynamic, participatory experience with photos, letters and personal effects, multi-media presentations, and interactive exhibits. Together, these elements link our national story to the larger context of world events since our country's earliest days, and demonstrate the importance of individuals in shaping our history.
This one-of-a-kind cultural institution stands as a place of inspiration for all visitors to come together as one people with a common bond and a shared pride in our Veterans.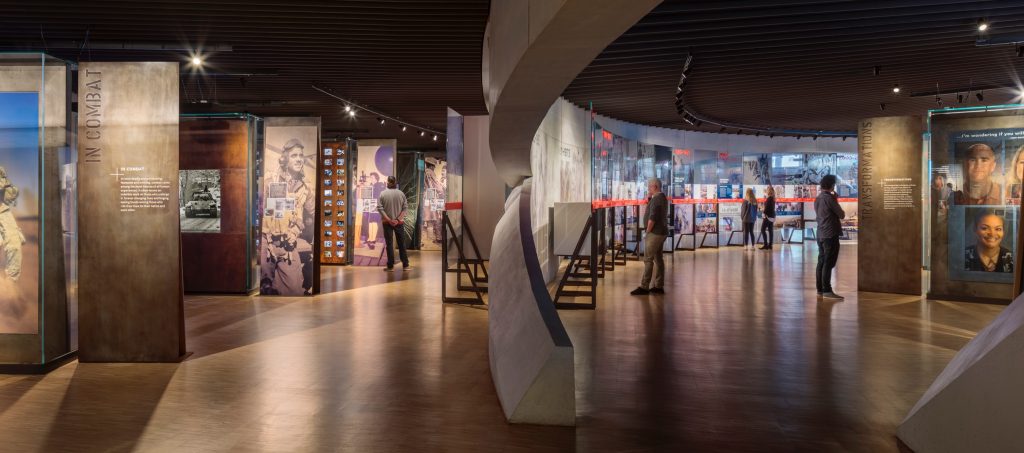 A Legacy Lives On
The National Veterans Memorial and Museum began with a vision from the late Senator John Glenn (1921-2016), Colonel, USMC (Retired), who understood the pressing need to honor the legacy of the courageous men and women who answered the call for our country. We must carefully preserve not only the names, dates, and battles but the intimate memories, personal belongings and painful losses of our nation's Veterans. His vision is now the guiding principle for the institution he inspired.
These four foundational pillars are to:
Honor
the service and sacrifice of American Veterans and their families​
Connect
America with Veterans and Veterans to opportunities​
Inspire
Resilience, excellence, and​ selflessness​
Educate
K-12 and beyond about the experience and contributions of American Veterans ​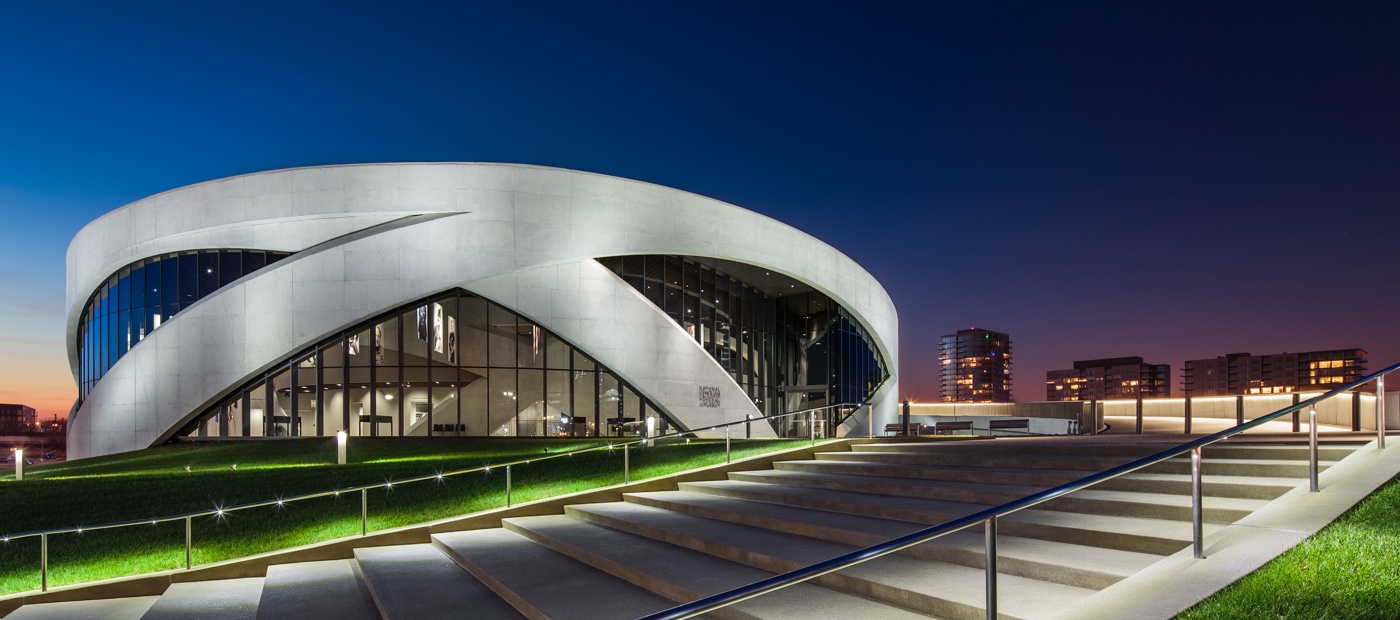 About the Architecture
See why this iconic structure has won international acclaim for its innovative design.
Learn More
United We Stand
The dream of establishing the National Veterans Memorial and Museum was realized in 2018, thanks to generous support from the community. As more and more partners rallied around the idea and invested in our mission, fundraising efforts topped $82 million. We thank these founding donors for helping us honor the service – and the stories – of the courageous men and women who have answered the call for their country.
Abigail and Leslie Wexner
State of Ohio
Franklin County, Ohio
L Brands Foundation
Columbus Downtown Development Corporation/Capitol South
Nationwide and the Nationwide Foundation
Big Lots Foundation
American Electric Power Foundation
Cardinal Health
Huntington Bancshares, Inc.
Robert F. Wolfe & Edgar T. Wolfe Foundation
Association of the United States Army
The Columbus Foundation
John H. McConnell Foundation
Worthington Industries
Crane Group
Grange Mutual Insurance
NiSource Charitable Foundation
State Auto
KeyBank Foundation
OhioHealth
The J.M. Smucker Company
As we continue building upon our strong foundation of support, we invite you to learn how your contributions can help uphold the mission of the National Veterans Memorial and Museum for generations to come.
Our Mission
Learn about the mission of the National Veterans Memorial and Museum and our foundational pillars.
Board & Staff
We're honored to have a dedicated team of hardworking individuals to further the mission of the Museum.
Facility Rental
Recognized internationally for its innovative design, we offer a truly unique venue for your upcoming events.
Our Land Acknowledgement Commitment
We acknowledge that this land holds immense significance for its original stewards, and we are committed to learning more and disseminating knowledge of its history.
FULL STATEMENT