NVMM Reads
Each month, we're sharing books that help further our mission to Honor, Connect, Inspire and Educate.
Tag us on social at #NVMMReads.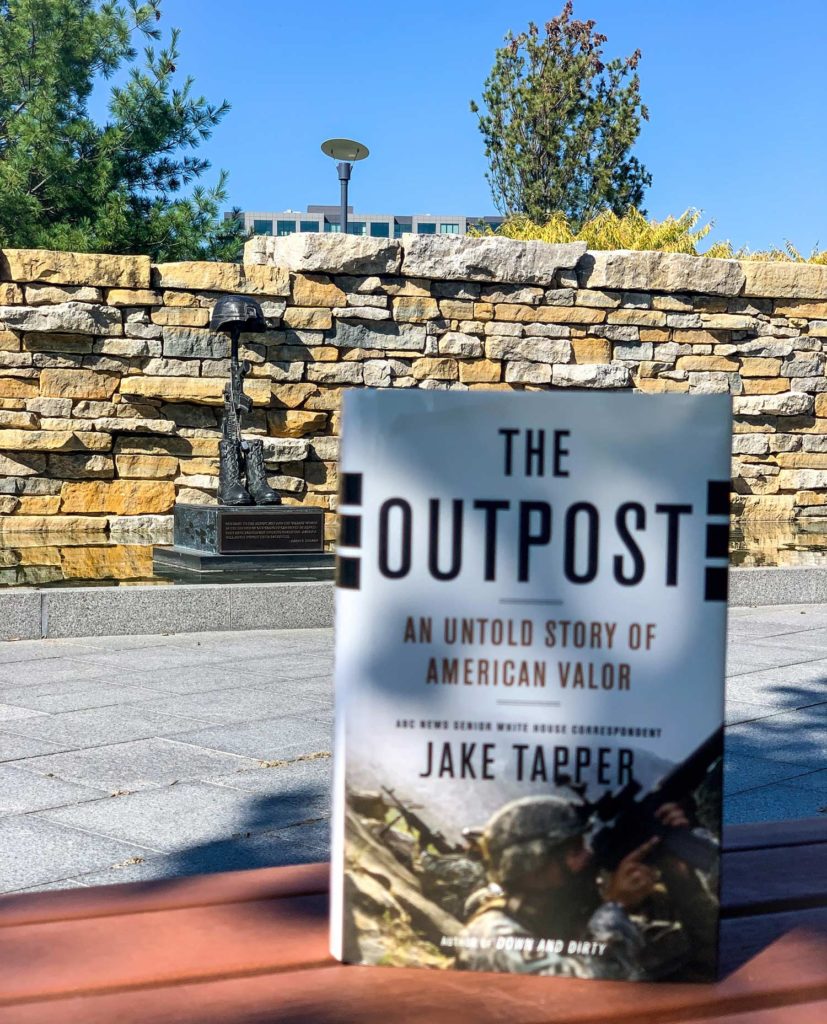 "The Outpost"
This month, the NVMM Guest Experience team highly recommends adding "The Outpost" by Jake Tapper to your reading list. This October marks the 12th anniversary of the Battle of Kamdesh at Combat Outpost (COP) Keating in Afghanistan. COP Keating was established as a base of operations for U.S. Army personnel in 2006 in an attempt to stop the flow of soldiers and munitions arriving from nearby Pakistan and as a place to direct and support counterinsurgency efforts in nearby villages.
"Saved by the Boats"
Written by Julie Gassman, "Saved By The Boats" tells the story of the brave men and women of the U.S. Coast Guard who helped people fleeing from the World Trade Center during 9/11. With the aid of illustrations by Steve Moors, this book captures the emotions of those leaving Manhattan as they watched the blue sky above them become shrouded in smoke. At a time when all hope seemed lost, the men and women aboard these boats offered hope and sanctuary for their fellow Americans. On that day, author Julie Gassman and her husband were among those departing the city. By sharing their story with the world, Gassman wanted to express her deep gratitude for those who aided in the boat evacuation. This book stands as a reminder that through adversity, there are always individuals who will rush in to help. The sky will once again be bright blue.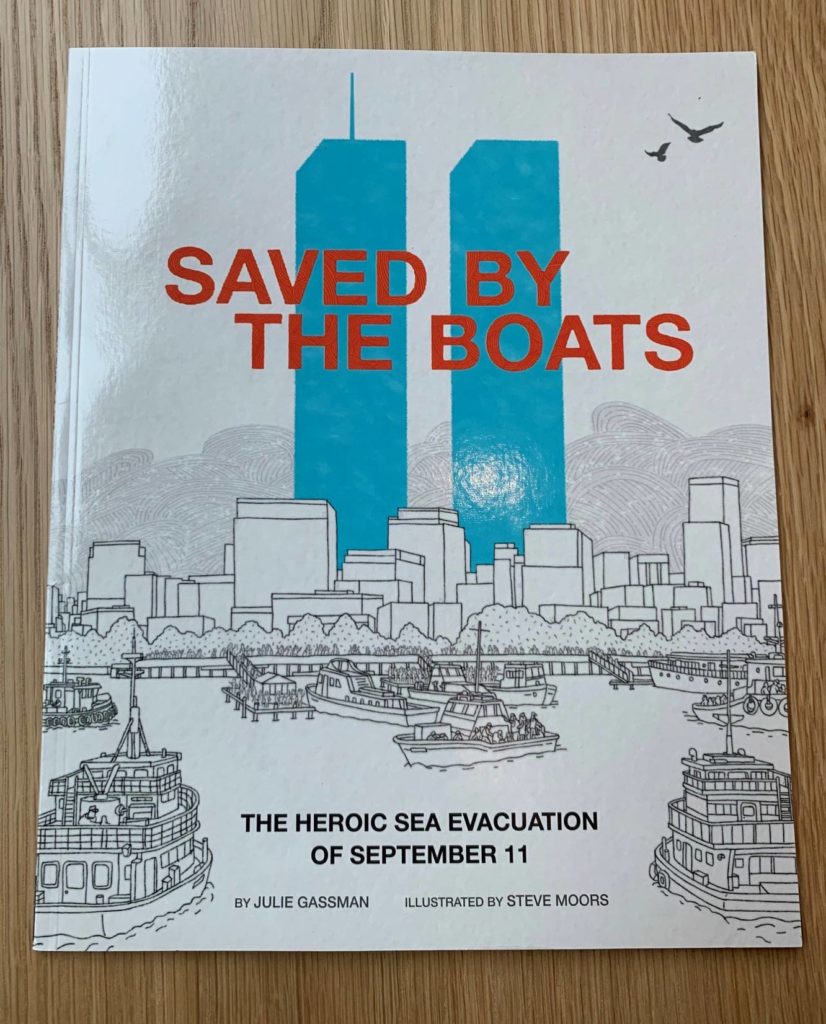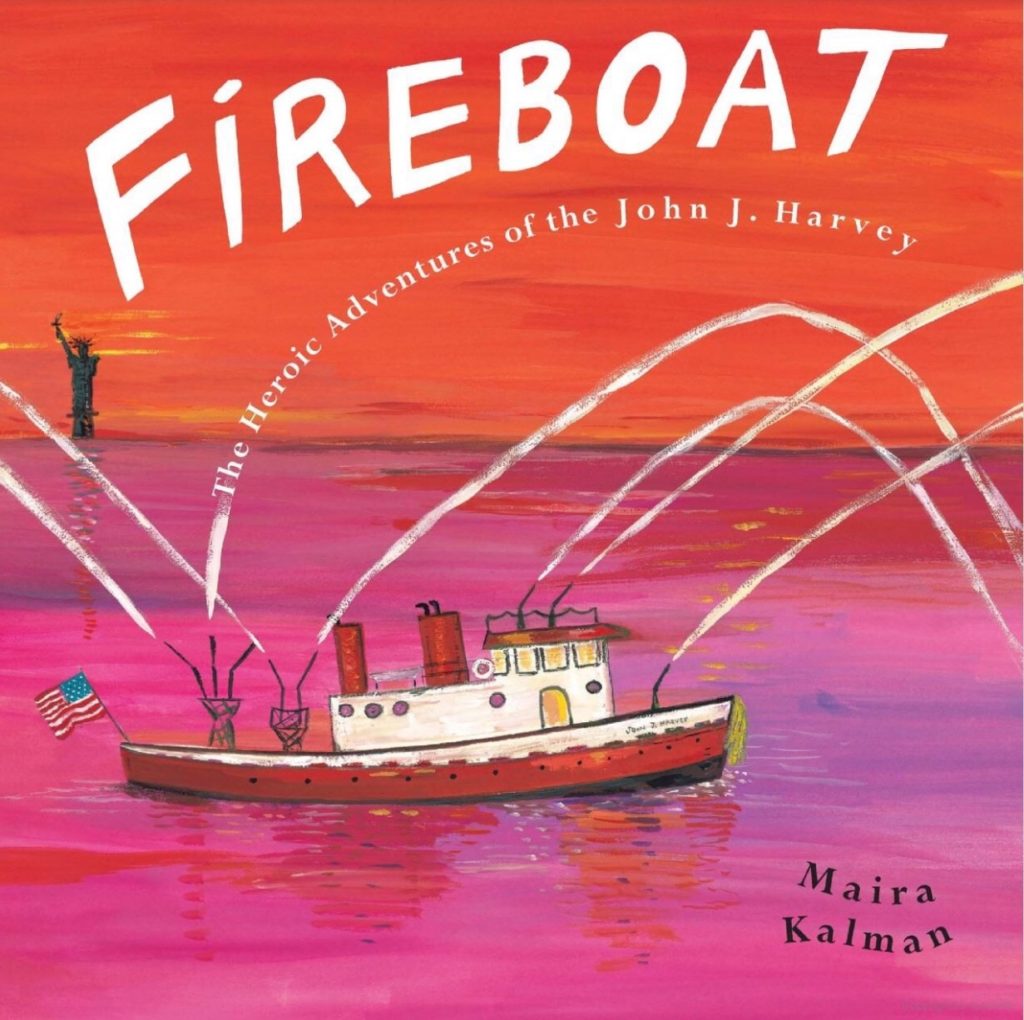 "Fireboat"
"Fireboat," by acclaimed author and illustrator, Maira Kalman, shares the story of the John J. Harvey Fireboat from its launch in 1931 to September 11, 2001, when the Fireboat and her crew came to the aid of New York City Firefighters as they battled flames following the collapse of the World Trade Centers. Before 9/11, this Fireboat was saved by a dedicated crew who saw the worth of the old fireboat. Even though it was retired, the brave old Fireboat and her crew willingly risked their own safety to support the people of New York. Through this book, readers – both children and adults – can learn the lesson that everyone has a purpose. Just like the crew of the John J. Harvey, sometimes you are the one who needs to lift up others to help them see their potential, and other times, you may be the retired Fireboat that needs a few helping hands to help build you up again.
"This Very Tree"
Author and illustrator Sean Rubin brings the story of 9/11 and the tragedy of the Twin Towers to life through the 'eyes' of a tree in his children's book, "This Very Tree." Rubin guides readers through time since the 1970s when the tree, known as the Survivor Tree, stood tall in the plaza providing visitors with shade and heralding spring with its blooms, to the tragic day when the tree was buried under the rubble on September 11, 2001. Told from the tree's perspective, this story of tragedy and resilience touches the reader at each turn of the page. In the author's note, Rubin quotes horticulturist Arthur Ross saying, "I think of the way the city bounced back and the way the tree keeps bouncing back. It's a New Yorker."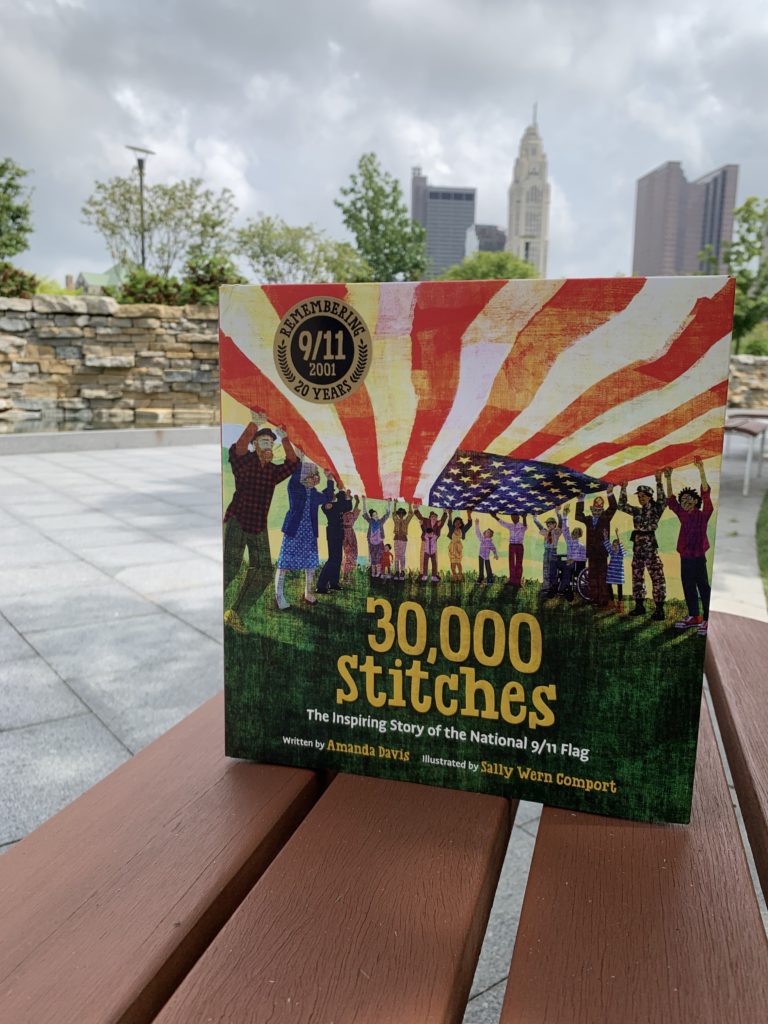 "30,000 Stitches"
Author, teacher, artist and innovator, Amanda Davis, collaborated with artist and illustrator, Sally Wern Comport, to share the touching story of the National 9/11 Flag in the children's book, "30,000 Stitches, The Inspiring Story of the National 9/11 Flag." This story follows the journey of one flag which flew above the wreckage of the World Trade Center in the days following 9/11, bringing together ordinary American citizens to do an extraordinary task- repair the flag. From Veterans, service members and firefighters, to students, teachers, activists and the Navajo Code Talkers, "30,000 Stitches" follows the flag as it brought the spirit of unity and restoration to all 50 states — stich by stich. This inspiring children's book reminds us that despite that fateful September morning, America will forever be united, strong and enduring.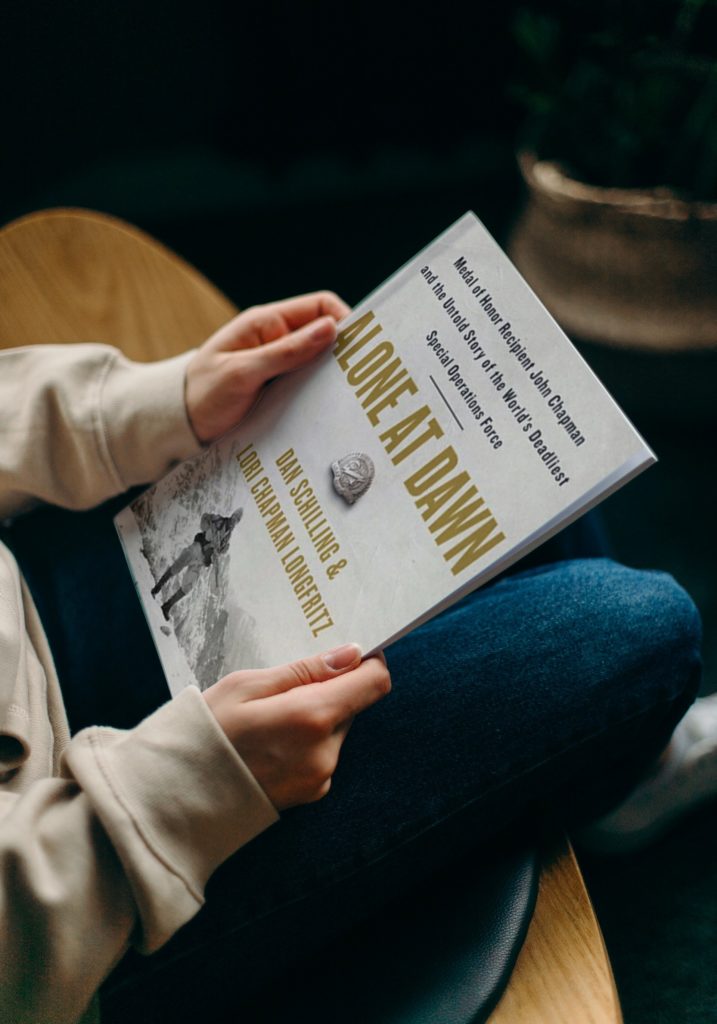 "Alone at Dawn"
Medal of Honor Recipient John Chapman and the Untold Story of the World's Deadliest Special Operations Force
In the predawn hours of March 4, 2002, just below the 10,469-foot peak of a mountain in eastern Afghanistan, a fierce battle raged. Outnumbered by Al Qaeda fighters, Air Force Combat Controller John Chapman and a handful of Navy SEALs struggled to take the summit in a desperate bid to find a lost teammate. Chapman, leading the charge, was gravely wounded in the initial assault. Believing he was dead, his SEAL leader ordered a retreat. Chapman regained consciousness alone, with the enemy closing in on three sides.
Drawing from firsthand accounts, classified documents, dramatic video footage, and extensive interviews, Alone at Dawn is the story of an extraordinary man's brave last stand and the brotherhood that forged him.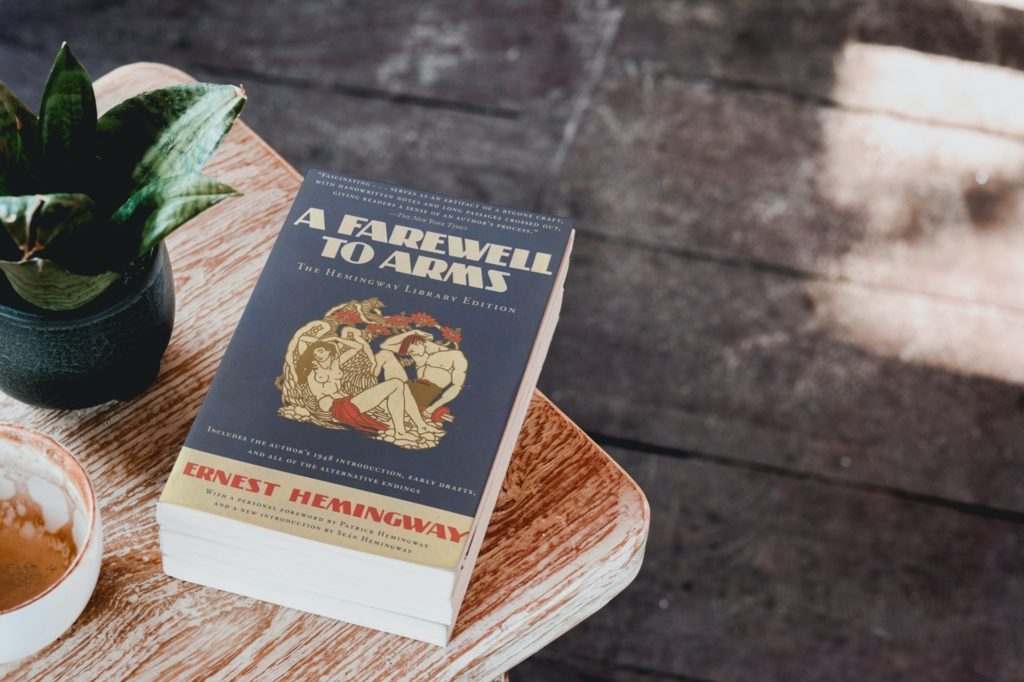 "A Farewell to Arms"
Ernest Hemingway's classic novel of love during wartime.
Lauded as the best American novel to emerge from World War I, A Farewell to Arms is the unforgettable story of an American ambulance driver on the Italian front and his passion for a beautiful English nurse. Set against the looming horrors of the battlefield, this gripping, semiautobiographical work captures the harsh realities of war and the pain of lovers caught in its inexorable sweep.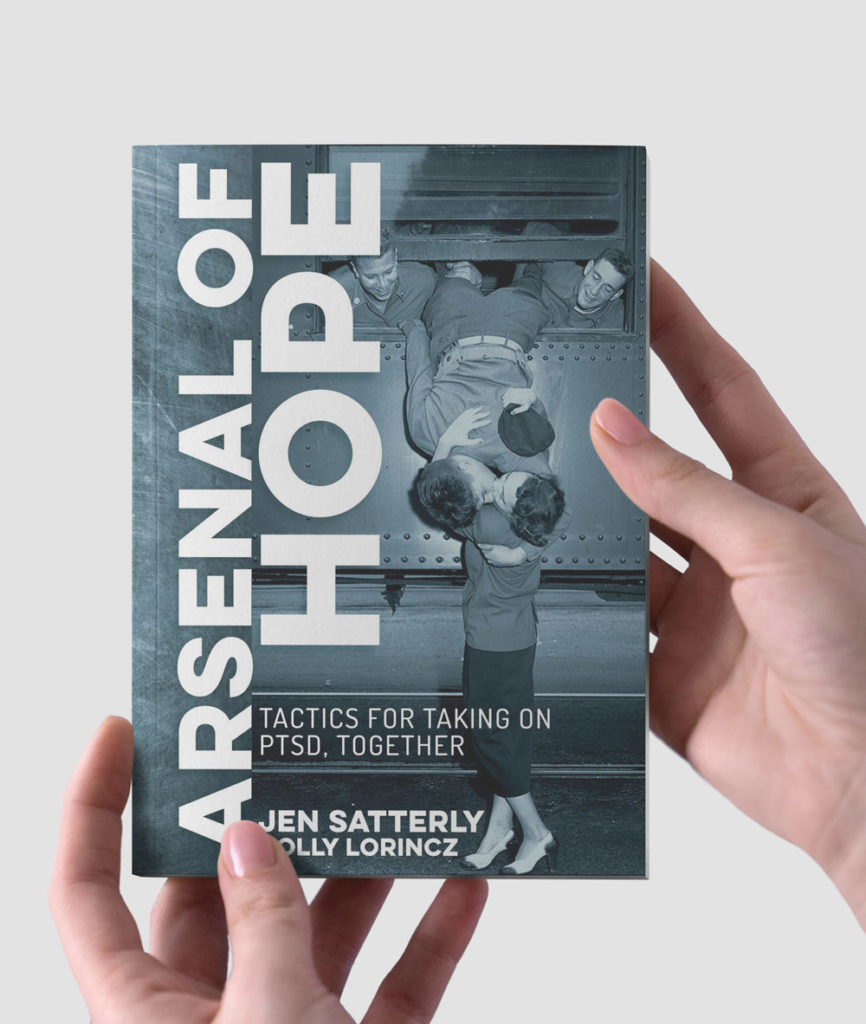 "Arsenal of Hope: Tactics for Taking on PTSD, Together"
A guide that empowers family members combating post-traumatic stress on the home front, offering hope, purpose, and tangible solutions.
This book provides definitions and real-life examples of complex PTSD and complex secondary PTSD (seen in a rapidly rising number of spouses and children), and the problems that arise when untreated. Arsenal of Hope aims to help soldiers, first responders, their families, and civilians with trauma—including those dealing with COVID-19 chaos or death.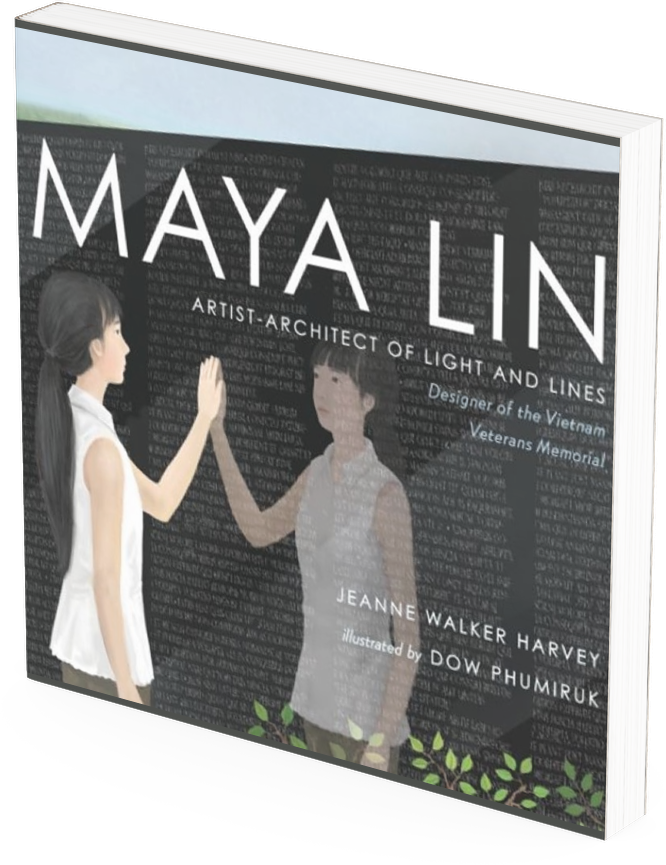 "Maya Lin: Artist-Architect of Light and Lines"
"Maya Lin: Artist-Architect of Light and Lines," is a beautifully illustrated children's book for ages 4-8 which tells the inspiring story of Maya Lin, designer of the Vietnam Veterans Memorial in Washington D.C. In this book, we learn about Maya's childhood – her connection to nature, her love of art and reading, and her desire to one day become an architect. Both children and adults will gain insight into what inspired the young artist's design for the Vietnam Veterans Memorial and follow her journey from winning the design contest to seeing it through completion.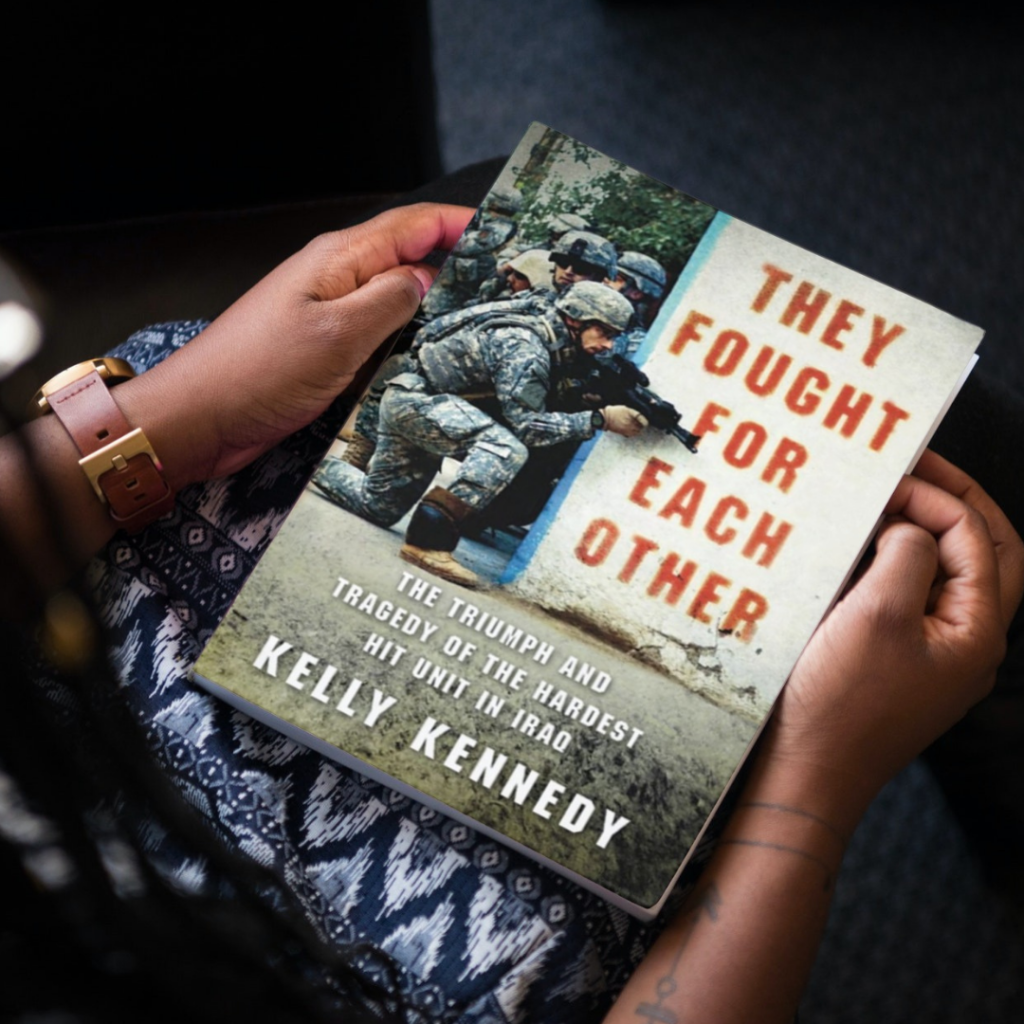 "They Fought For Each Other: The Triumph and Tragedy of the Hardest Hit Unit in Iraq"
Kelly Kennedy was embedded with Charlie Company 1-26, a United States Army unit. Her time with Charlie Company 1-26 lasted several months, but the experiences encountered undoubtedly will last a lifetime. The group would go on to be recognized as the hardest hit unit during the Iraq War. Kennedy goes into heartbreaking detail as she digs into each individual soldier's life story. While anguish and tragedy struck the unit on numerous occasions, true heroism and sacrifice are what rings most soundly from this work.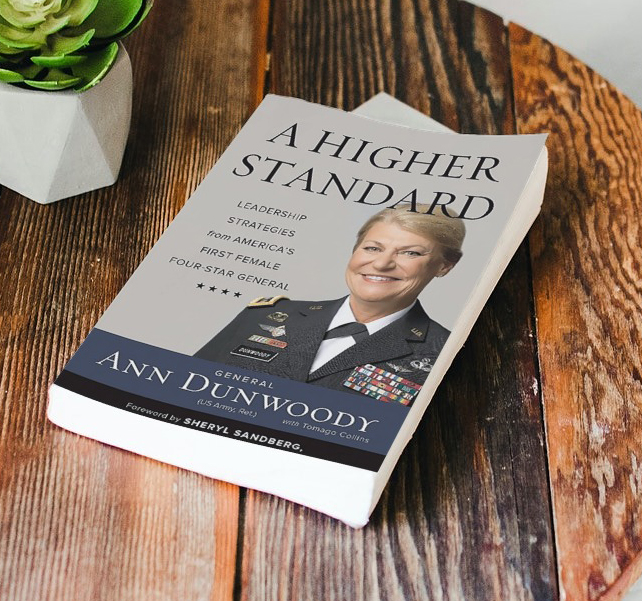 "A Higher Standard: Leadership Strategies from America's First Female Four-Star General"
On June 23, 2008, President George W. Bush nominated Ann Dunwoody as a four-star general in the US Army-the first time a woman had ever achieved that rank. Dunwoody shares what she learned along the way, from her first command leading 100 soldiers to her final assignment, in which she led a 60 billion enterprise of over 69,000 employees, including the Army's global supply chain in support of Iraq and Afghanistan.
While her talent as a logistician and her empathy in dealing with fellow soldiers helped her rise through the ranks, Dunwoody also realized that true leaders never stop learning, refining, growing and adapting. Dunwoody's strategies are applicable to any leader, no matter the size or scope of the organization.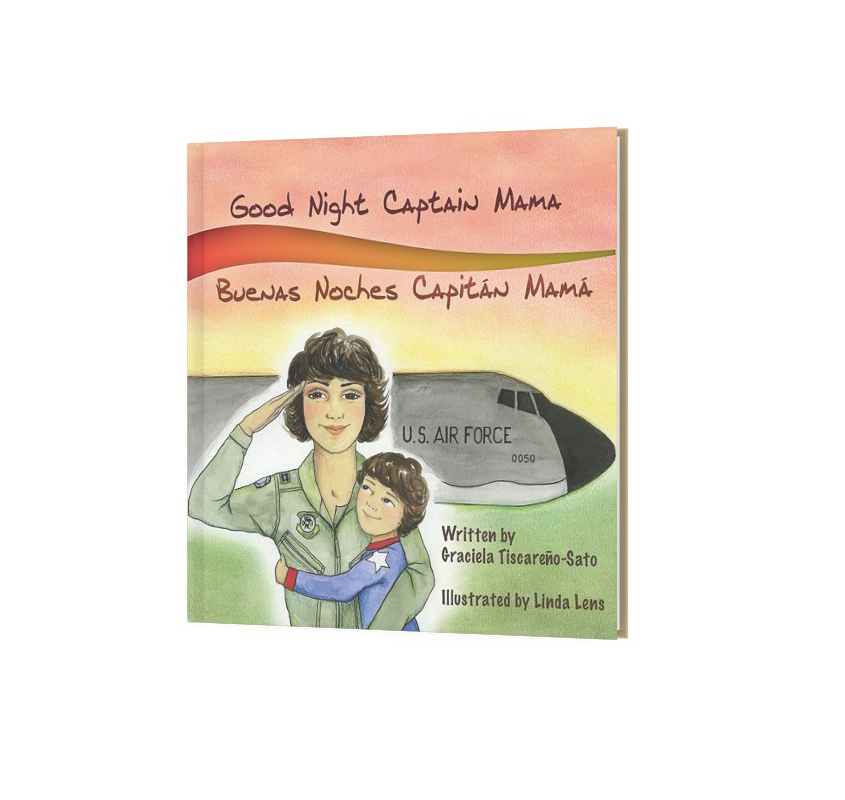 "Goodnight Captain Mama: Buenos Noches Capitán Mamá"
This unique book was written by a Latina military officer and former aviator. It's the first bilingual children's book, in English and Spanish, about why mommies wear military uniforms.
A little boy named Marco is walking to his bedroom in pajamas carrying his stuffed puppy dog when he notices his mommy in an olive-green military flight suit. His curiosity about the colorful patches on her uniform evolves into a sweet, reassuring bedtime conversation between a military mother and her child about why she serves and what she does in the unusual KC-135R aerial refueling airplane.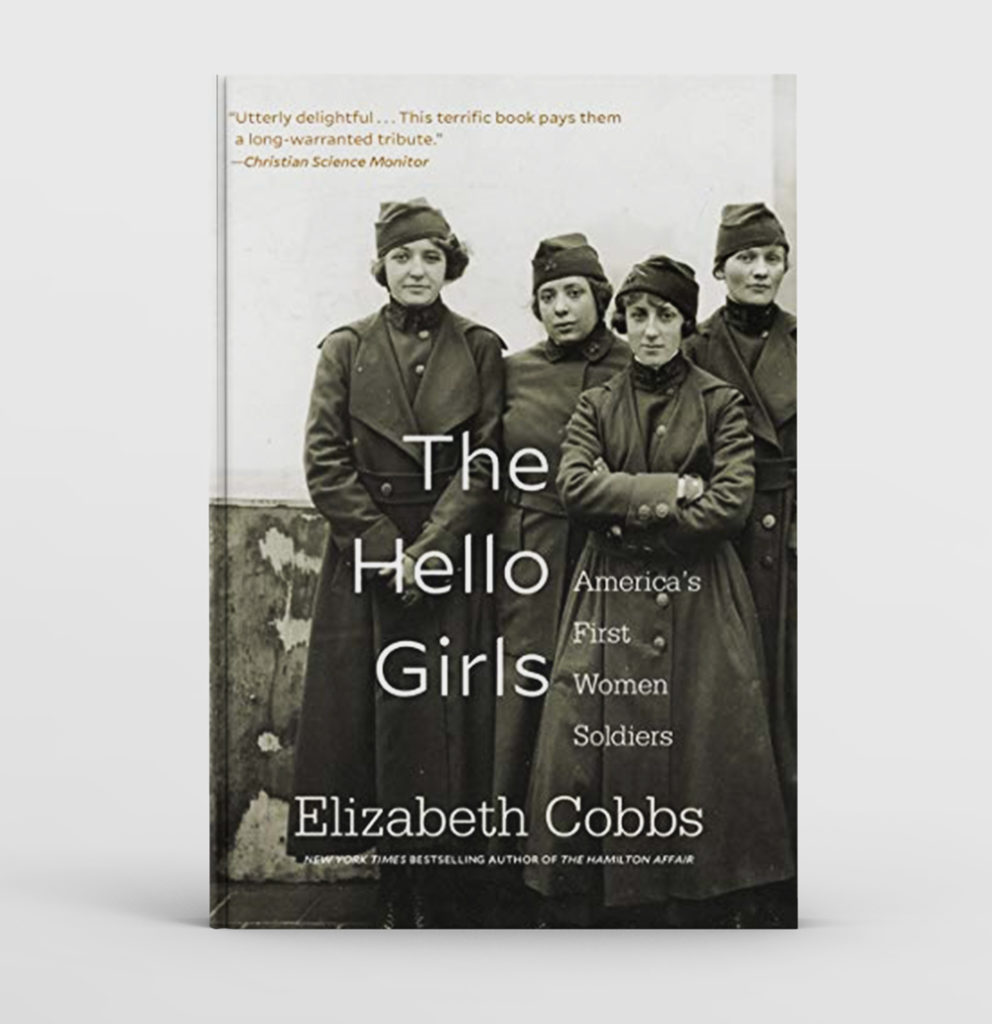 "The Hello Girls: America's First Women Soldiers"
This is the story of how America's first women soldiers helped win World War I, earned the vote and fought the U.S. Army. In 1918, the U.S. Army Signal Corps sent 223 women to France. They were masters of the latest technology: the telephone switchboard. General John Pershing, commander of the American Expeditionary Forces, demanded female "wire experts" when he discovered that inexperienced doughboys were unable to keep him connected with troops under fire. Without communications for even an hour, the army would collapse.
These competent and courageous young women swore the Army oath. Elizabeth Cobbs reveals the challenges they faced in a war zone where male soldiers welcomed, resented, wooed, mocked, saluted, and ultimately celebrated them.