This month, our NVMM Guest Experience team highly recommends adding "The Knock at the Door," co-authored by Ryan Manion, Heather Kelly and Amy Looney Hefferman, to your reading list. As an incredible testament to their fallen loved ones, these women joined together, united through tragedy, to convey their experience so that others may understand. This is a book for all that have received a literal or metaphorical life-changing "knock at the door," for anybody who has gone through loss and for anyone interested in exploring and understanding love and sacrifice.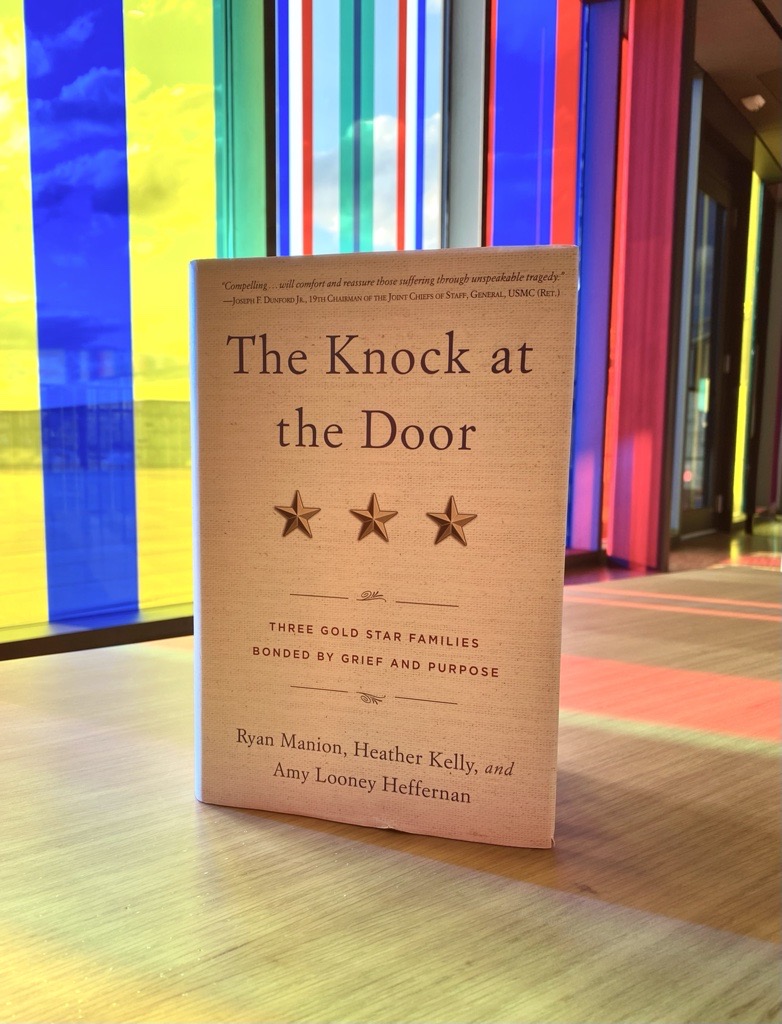 "The Knock at the Door" begins by describing a heartbreaking personal narrative of the intense healing processes undergone by the three Gold Star authors. Immediately upon taking their first hopeful steps into adulthood, Ryan Manion, Heather Kelly and Amy Looney Heffernan were faced with the ever-feared knock at their door. As quickly as their new lives had begun, it all appeared to end with the arrival of servicemen at their doorstep. In an instant, they were forced to cope with the unimaginable loss of family members; losses which changed the entire course of their lives. Despite their struggles, these brave women describe how their losses could not prevent them from living life to the fullest and helping others understand their grief. It was through their grief that they were bonded in solemn purpose, and the community built through their trauma is a true testament to their respective characters and those of their fallen loved ones.
This book is a sorrowful, yet beautiful reminder that nobody has all the answers. It is not always a beautiful process to heal from such pain. However, there is a light in the darkness. For each person who has experienced a life changing "knock at the door," communities such as "The Travis Manion Foundation" can give many the strength to carry on and grow through pain.
At the National Veterans Memorial and Museum, we honor and respect those who gave the ultimate sacrifice, as well as their families and friends. Our fallen service members have each directly or indirectly impacted lives through their service, dedication and courage. Travis Manion, Brendan Looney, and Rob Kelly each embodied the phrase, "If not me, then who?" a phrase which has proven to be an important phrase for many in the healing process. They gave their lives in defense of our country and our freedoms so that we wouldn't have to.