Member Benefits
Members help honor the courageous men and women who answered the call for our country. Your support empowers our mission to give a voice to all Veterans, past and present, through world-class exhibits, educational programming, and community outreach.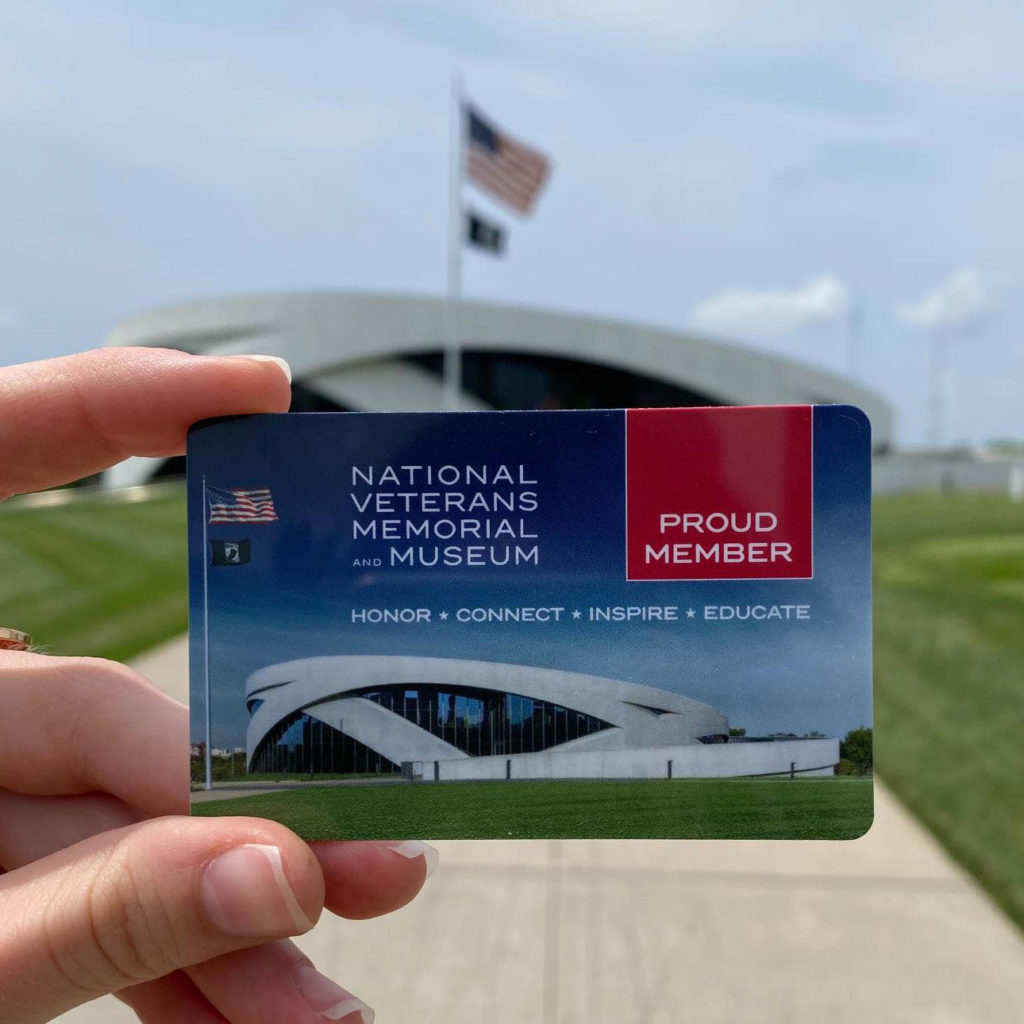 Individual Membership
$35 (One-Year) | $60 (Two-Year)
Includes information listed above, plus a listing in our Inaugural Member Registry, and a Limited-edition NVMM commemorative coin.
Dual Membership
$65 (One-Year) | $120 (Two-Year)
All of the above benefits included for one named adult and one unnamed guest.
Family Membership
$110 (One-Year) | $210 (Two-Year)
All of the benefits listed above for two named adults, and all children (under 18) in the household. Plus an invitation to an exclusive Museum event.
Valor Society Membership
$250 (One-Year) | $490 (Two-Year)
All of the information within a Family Membership, plus two guest passes, special entry to exhibition preview, and two customized lapel pins.
Courage Society Membership
$500 (One-Year) | $900 (Two-Year)
All of the benefits of a Valor Society Membership, plus two additional guest passes (total of four guest passes), an invitation to exclusive events, free parking, and recognition in the annual report.
Freedom Circle Membership
$1,000 (One-Year) | $1,800 (Two-Year)
All of the benefits of a Courage Society Membership, plus six guest passes, a private tour of the Museum by a Certified Tour Guide, an annual report from the Museum President & CEO, and an invitation to a "State of the Museum" update.
Patriot Circle Membership
$2,500(One-Year) | $4,800 (Two-Year)
All of the benefits of a Freedom Circle Membership, plus VIP seating at Membership events, a VIP Museum tour upon request, and annual onsite recognition.
*Join as an Inaugural Member before December 31, 2022 to secure your access to these exclusive benefits!
If you have any questions or need assistance with your membership, please contact our Membership Office at 614.212.6052 or email us at members@nationalvmm.org.