Exhibitions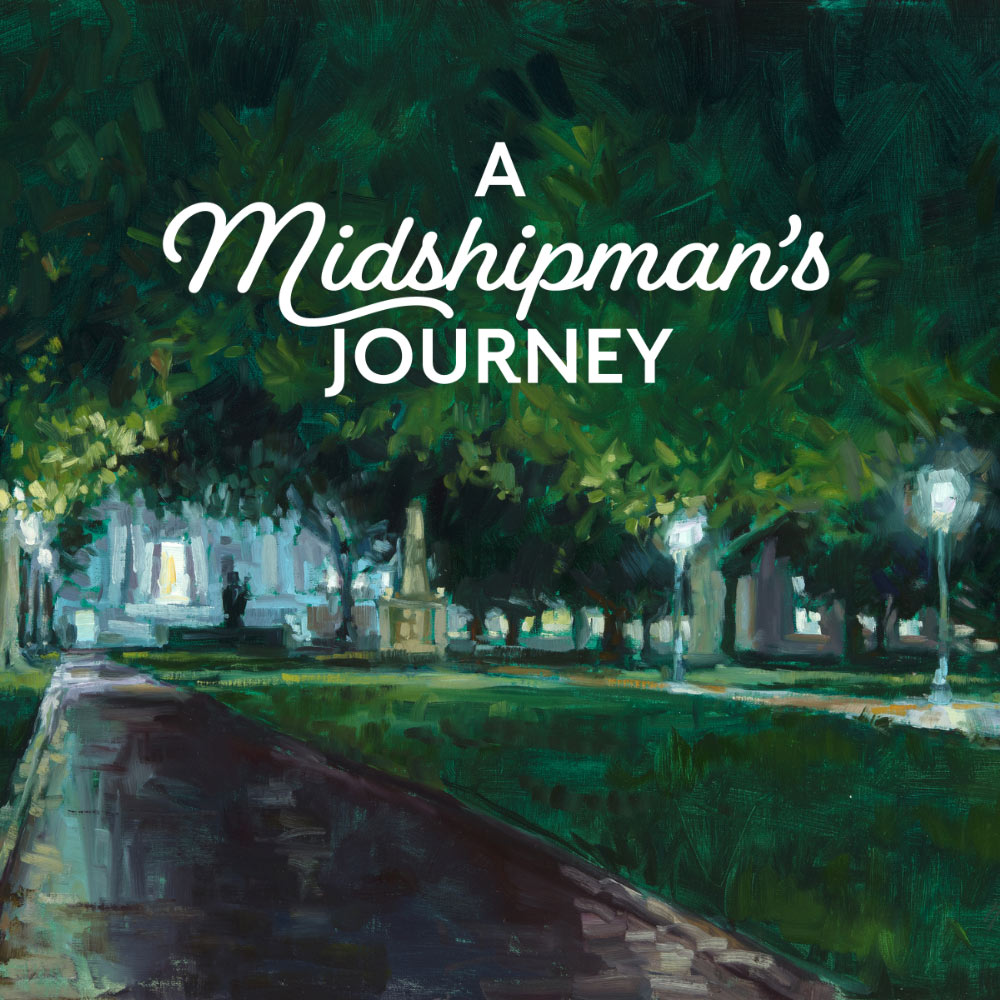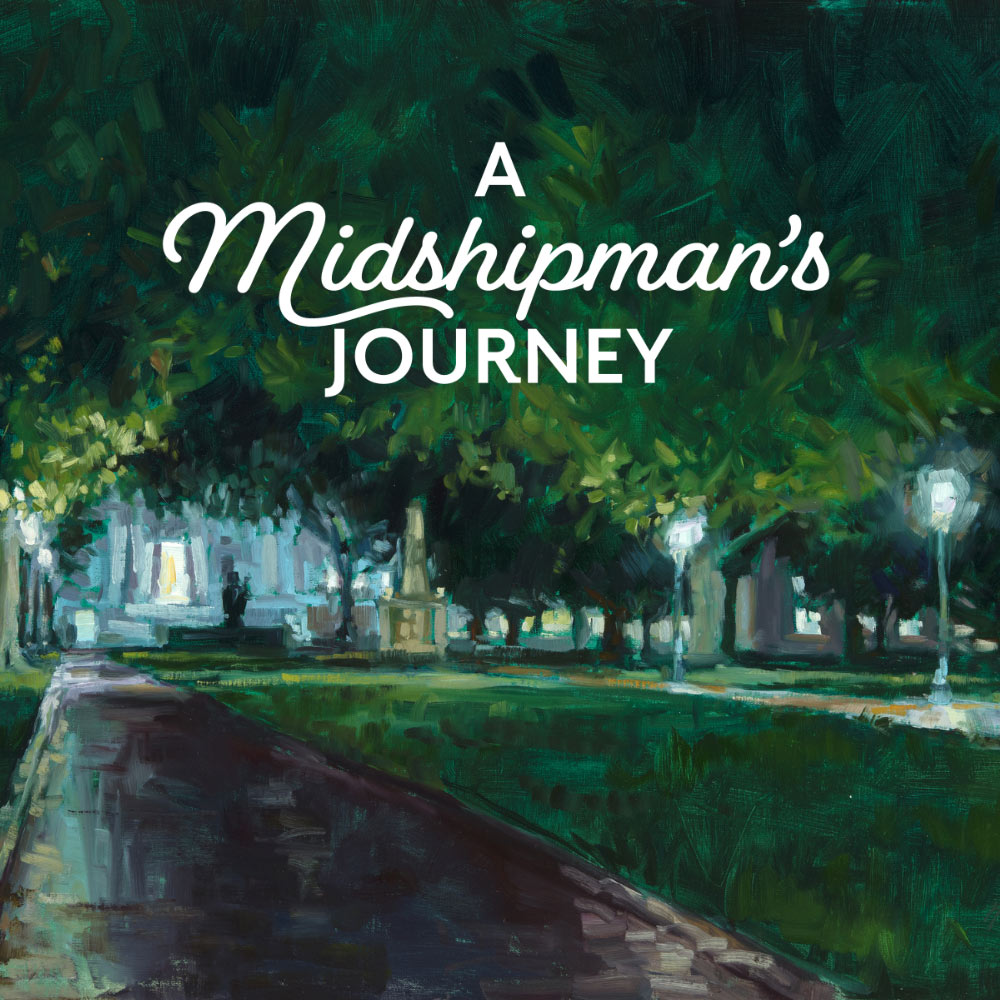 A Midshipman's Journey
ON VIEW April 15 – November 30, 2023
This exhibition invites the viewer on a shared journey through the stories and impact of a proud tradition and process undertaken annually by tens of thousands of hopeful young men and women applying to the United States Naval Academy (USNA) in Annapolis, M.D. Through her loose, impressionistic and intentional brush strokes, Kristin shares the quiet, gritty and nostalgic experiences of USNA candidates during their transformation from plebes to officers. We invite you to find parallels with your own life-changing stories (military-related or not) and the courage to dig into their meaning and express them in the way only you can.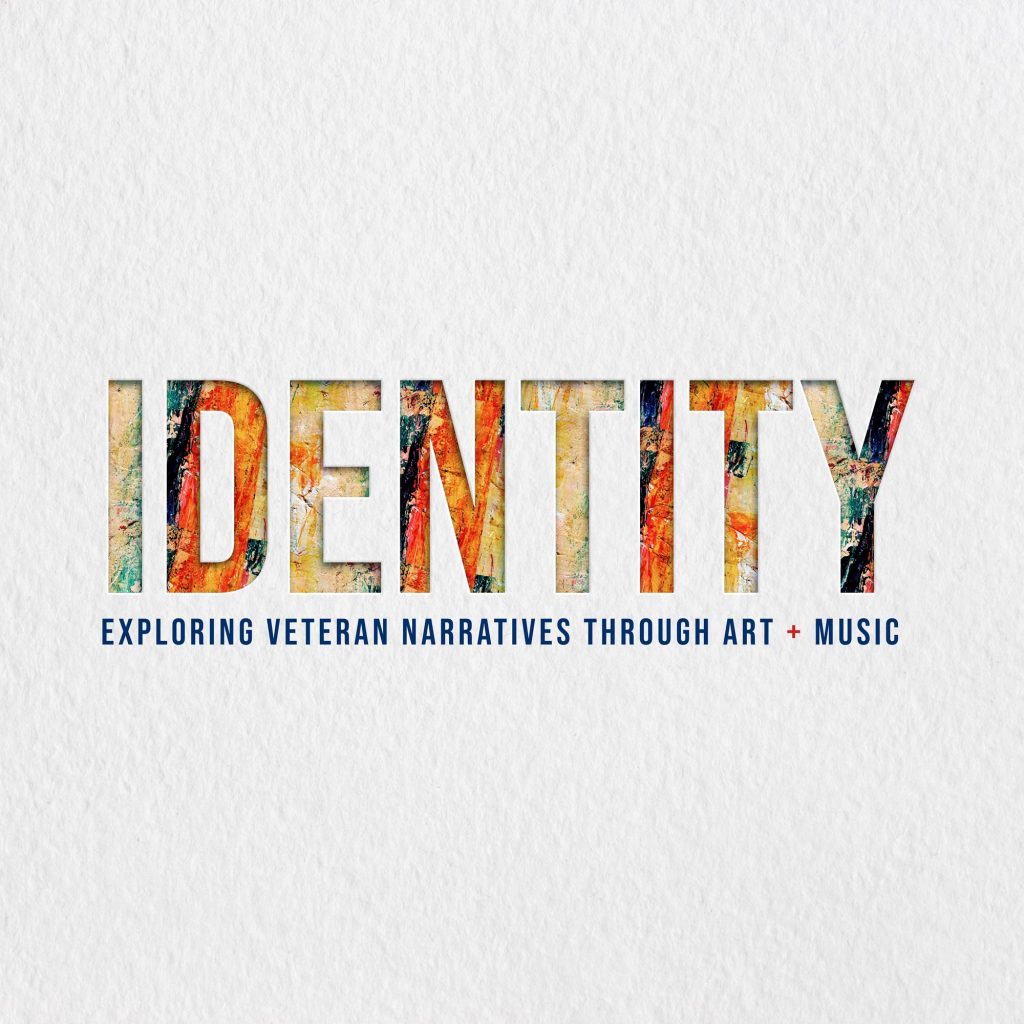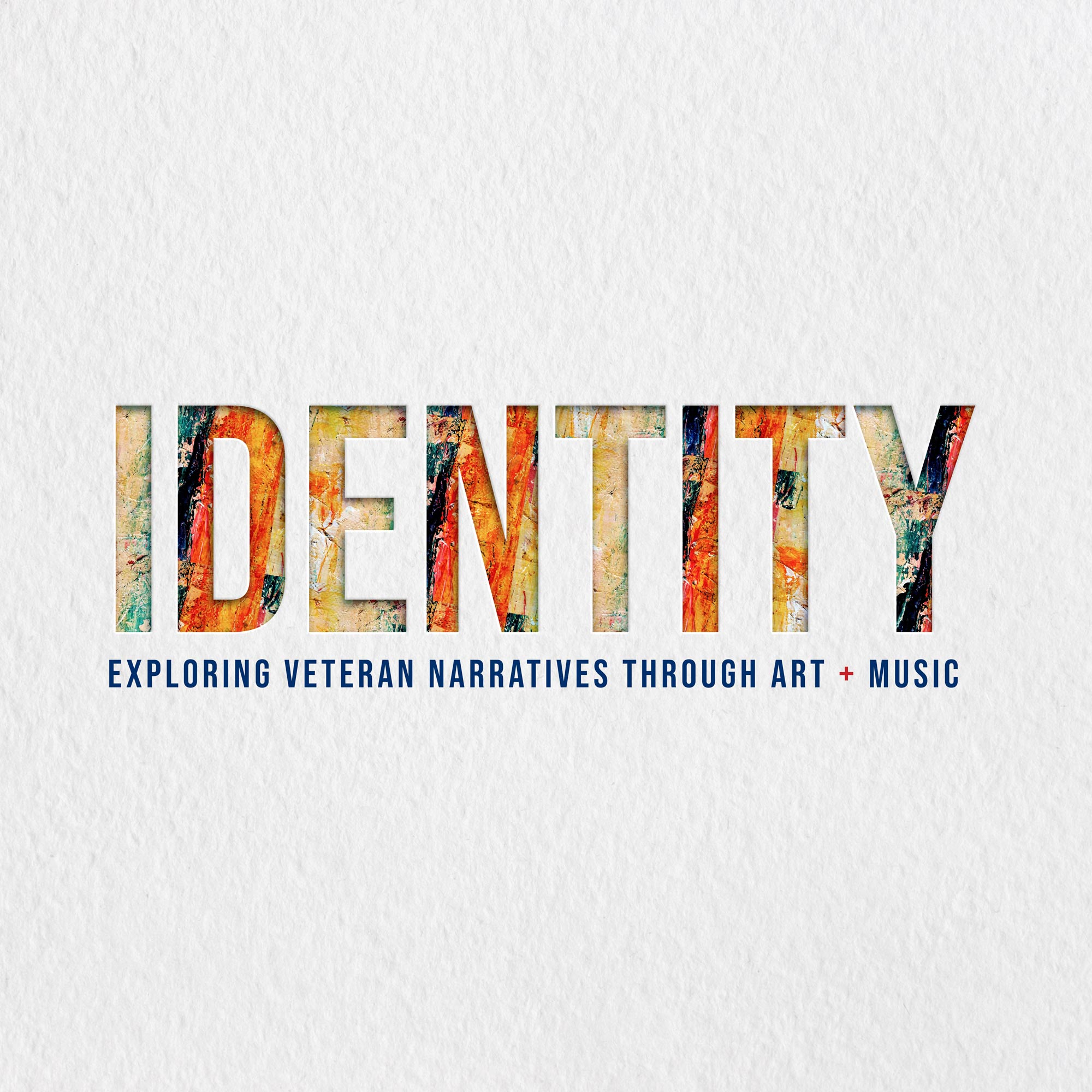 IDENTITY: Exploring Veteran Narratives through Art + Music
OCTOBER 29, 2022 – MARCH 29, 2023
IDENTITY introduces us to Veterans who have found healing and connection through art and music.
Many Veterans represented in this exhibition are working through Traumatic Brain Injury (TBI) or Post-traumatic Stress (PTS) and have found the arts positively impact their healing and increase their sense of connection to the world around them.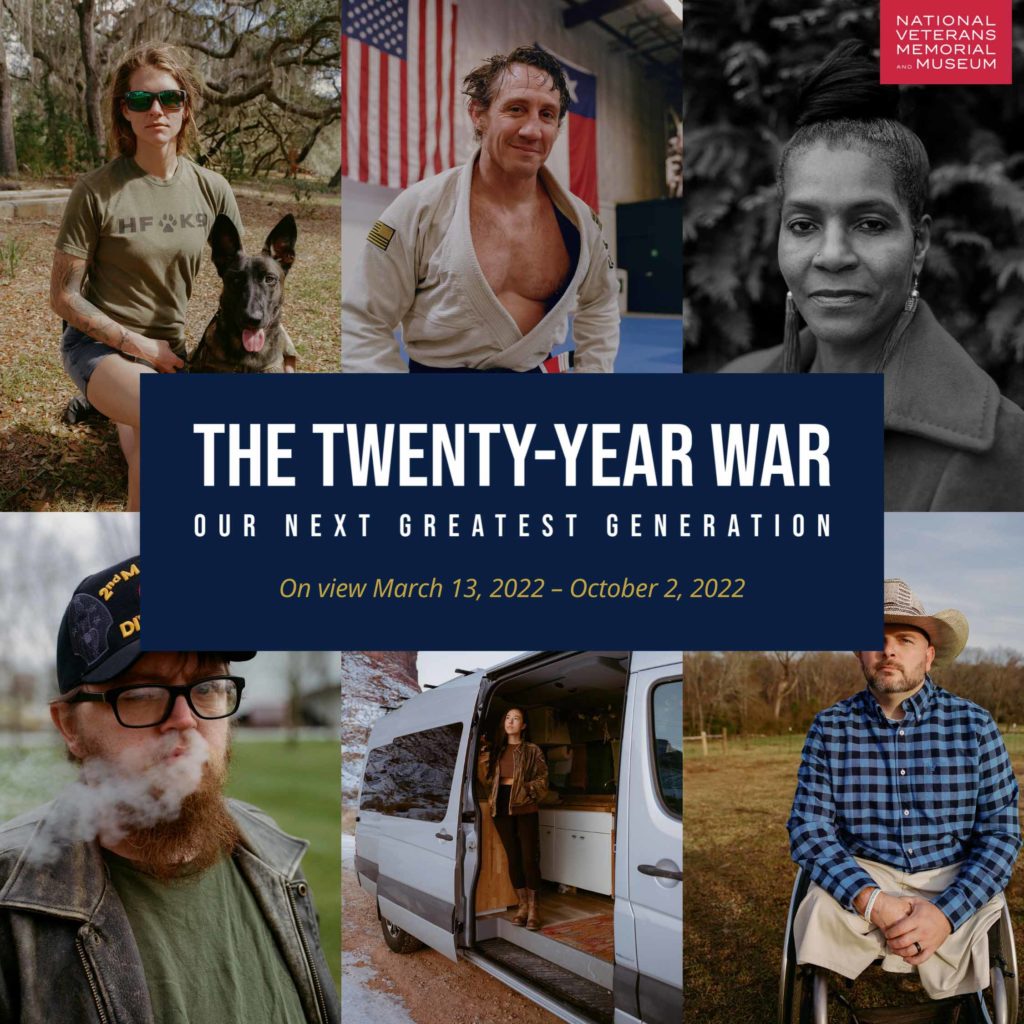 The Twenty-Year War: Our Next Greatest Generation
MAY 19 – JUNE 12, 2022
In March 2022, the National Veteran Memorial and Museum opened a highly anticipated exhibition, The Twenty-Year War: Our Next Greatest Generation by artist Beau Simmons and authors and U.S. Army Veterans, Dan Blakeley and Tom Amenta. Featuring portraits and powerful, personal stories from an unprecedented era in our country's history and defining the lives of our post-9/11 service members, The Twenty-Year War will come to life through the voices of Veterans during podcasts and engaging activities throughout the run of the show.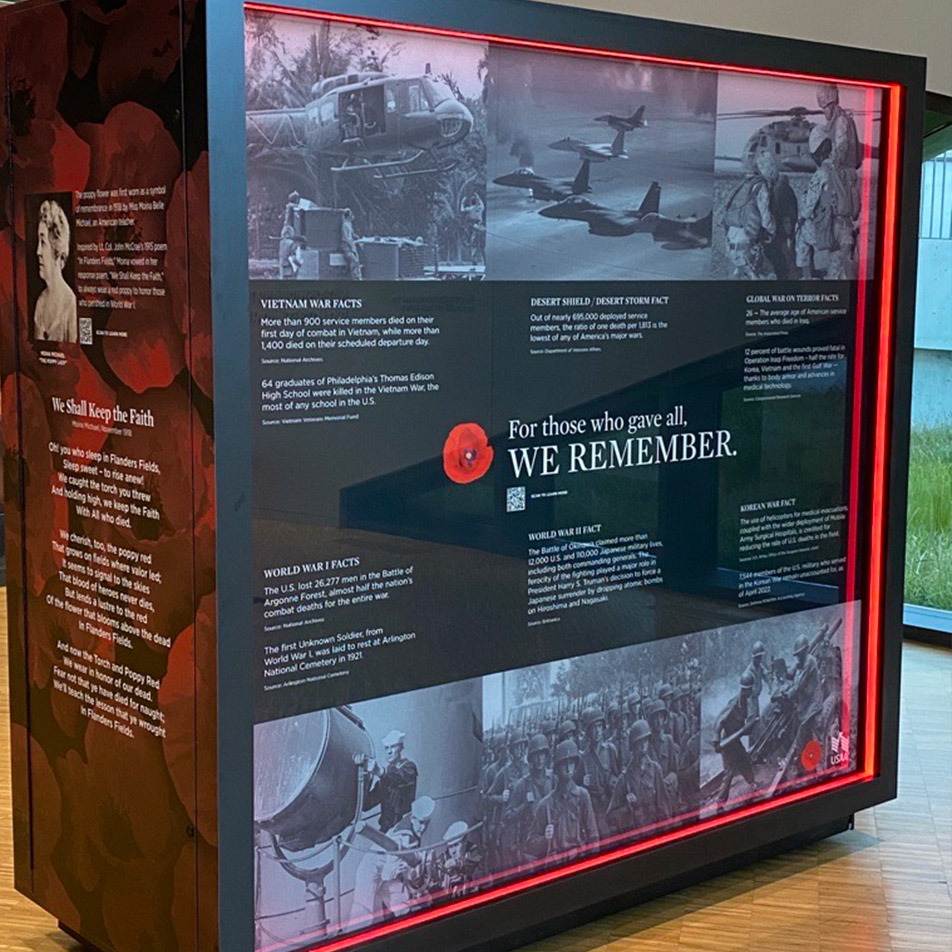 LIMITED ENGAGEMENT
USAA Poppy Exhibit
MAY 19 – JUNE 12, 2022
This interactive exhibit was created to memorialize our fallen military service members. By waving their hands in front of the screen, visitors can interact with digital poppies representing the more than 645,000 service members who have lost their lives in military service since World War I.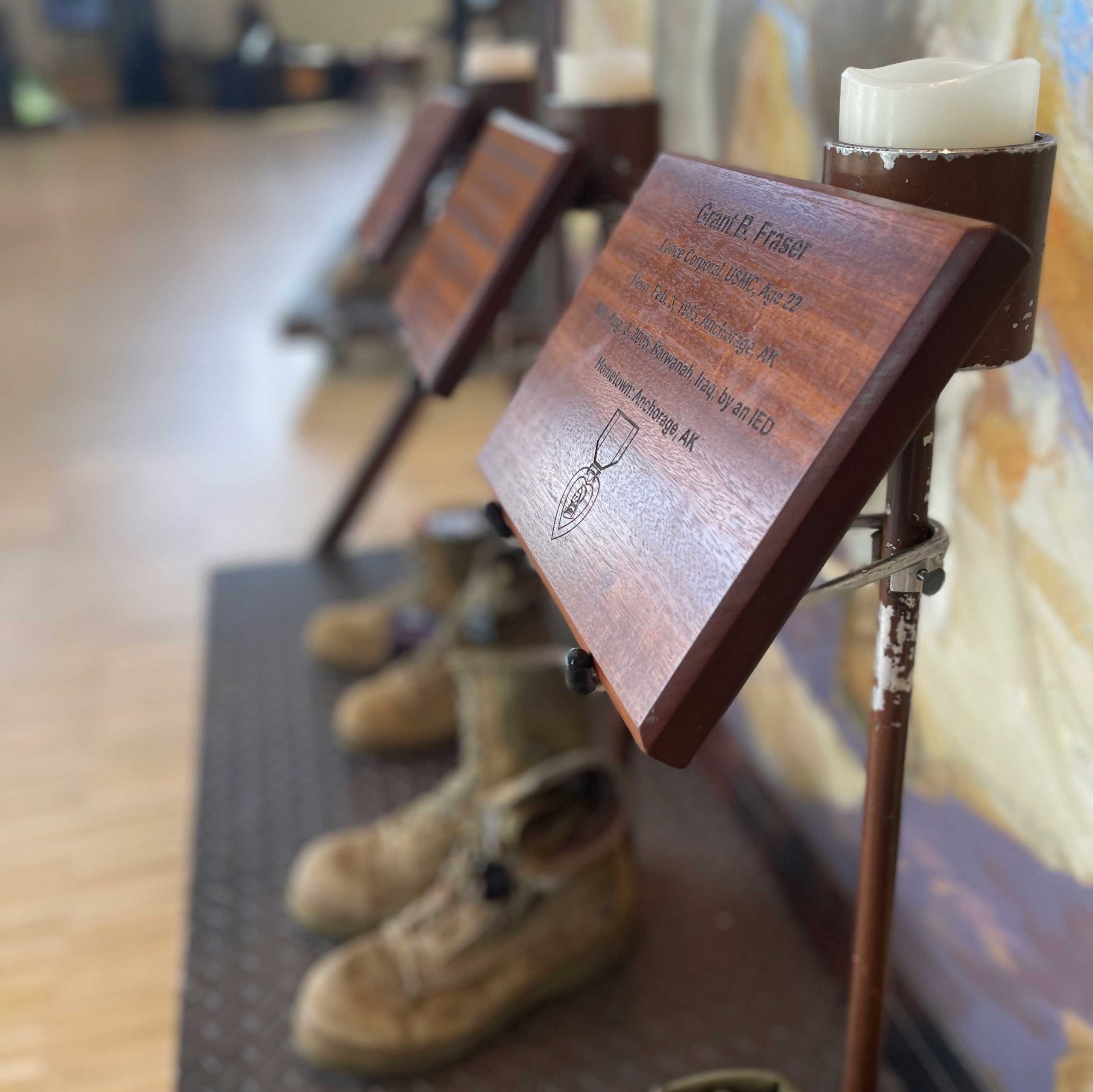 LIMITED ENGAGEMENT
The Eyes of Freedom
MAY 18-30, 2022
The Eyes of Freedom is comprised of eight large paintings presenting life-size portraits of Ohio-based Lima Company's 23 fallen Marines of 3/25. In front of each Marine lies stands a pair of standard issue combat boots, most worn by the men represented behind them. A candle is lit to memorialize each man's fighting spirit – A sight that cannot be put into words, but will touch your heart.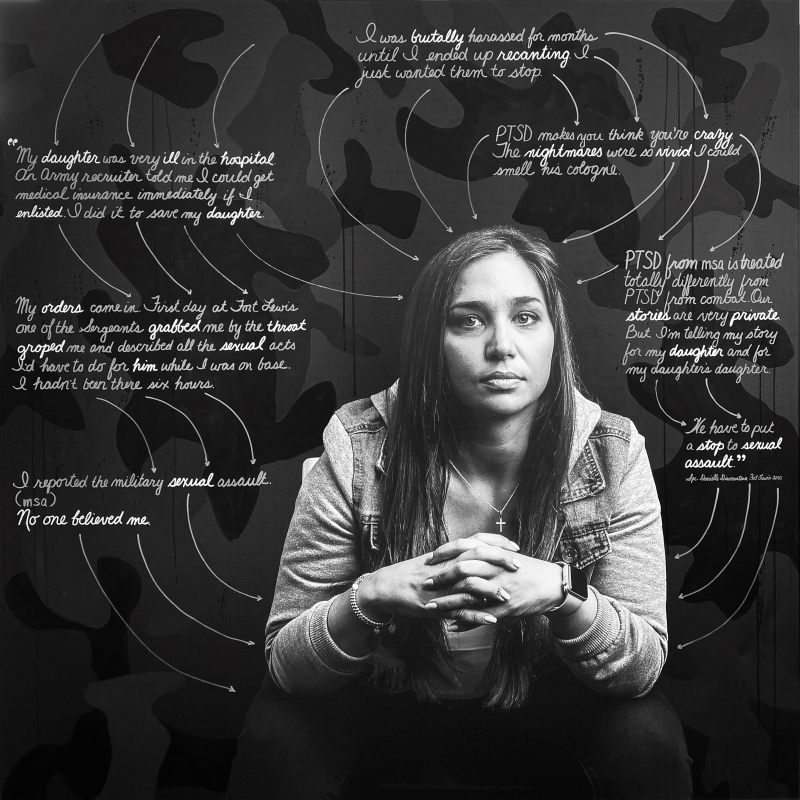 Depicting the Invisible: A Portrait Series of Veterans Suffering from PTSD
APRIL 3, 2021 – FEBRUARY 21, 2022
Artist Susan J. Barron was inspired to create this portrait series after hearing that 22 Veterans commit suicide every day in our country.
"My intention is to bring awareness to the issues of PTSD and to depict our Veterans as the incredible heroes they are," said Barron. "… My mission is to provide a platform for Veterans to share their stories, and to create a vehicle for help and change."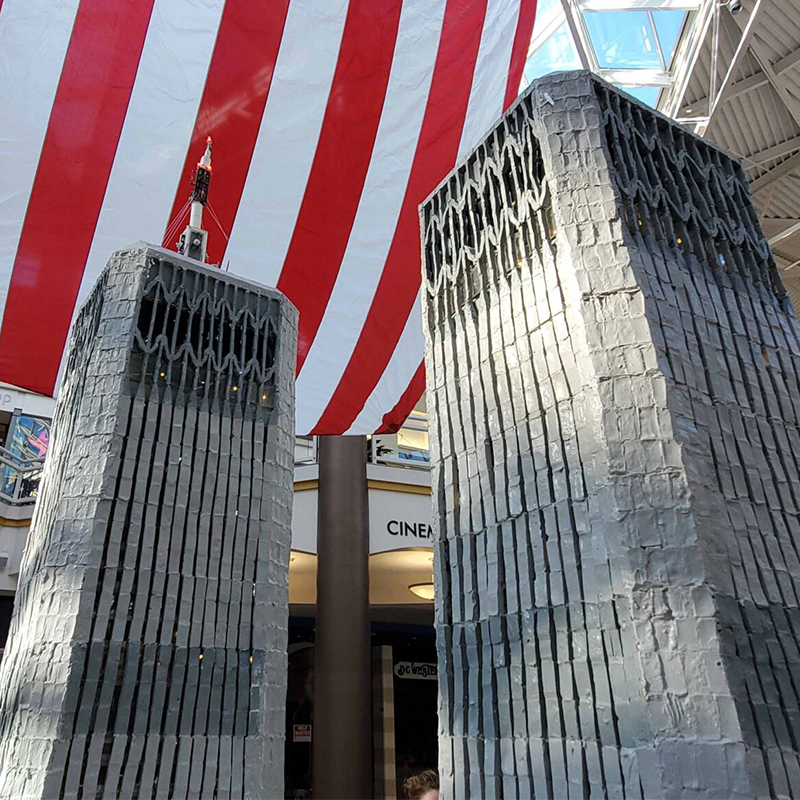 20 Years: Remembering the One. Remembering Them All.
AUGUST 4 – SEPTEMBER 1, 2021
In commemoration of the 20th anniversary of September 11, 2001, we proudly partnered with Honor365 and STRIVE to host Honor365's World Trade Center exhibit. Through this exhibit at the Museum, we honored and remembered those we lost, including our heroes and first responders.
The exhibit is a replica of the World Trade Center Plaza created by Daan Van Der Steijn, a volunteer firefighter in training from The Netherlands. Daan, who comes from a long line of firefighters, honors the endless sacrifices made on September 11th, particularly by our nation's first responders.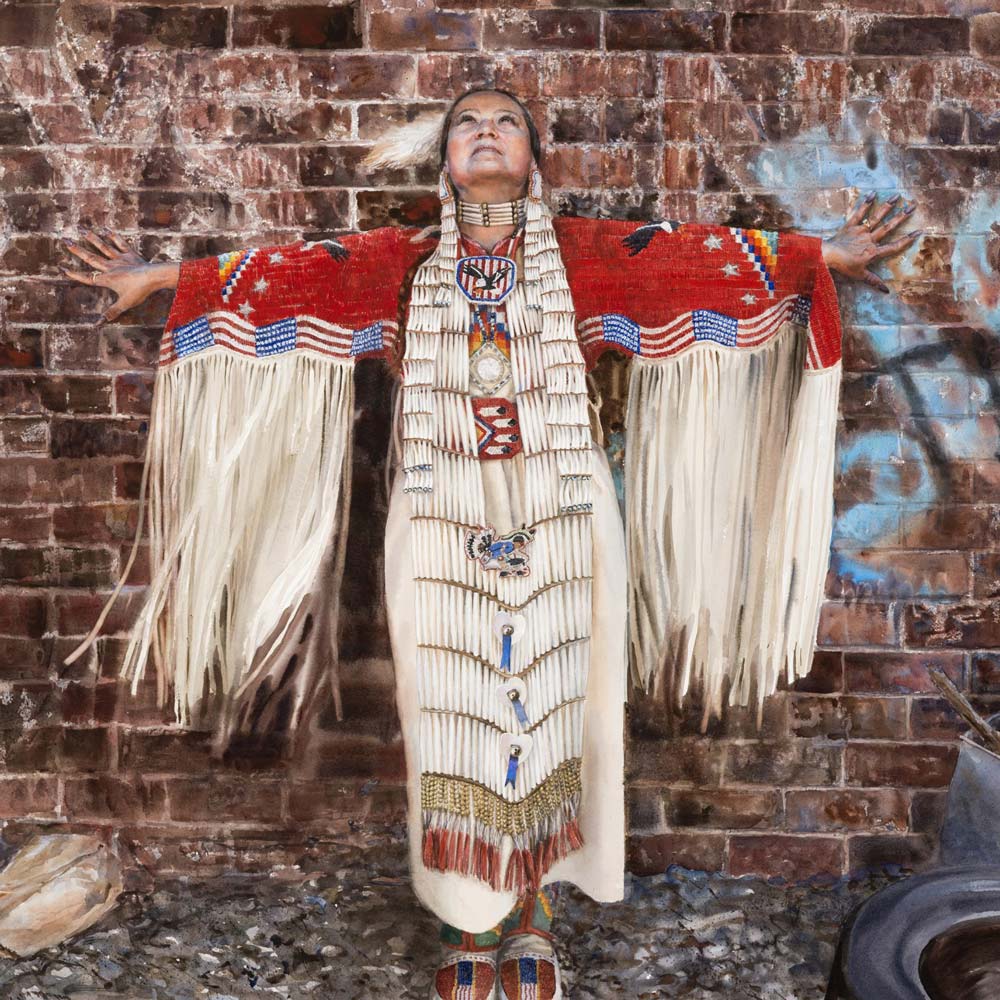 We the People: Portraits of Veterans in America by Mary Whyte
AUGUST 4 – SEPTEMBER 1, 2021
We The People is an exciting art exhibition generously presented at the museum by Big Lots with support from the Greater Columbus Arts Council and the Ohio Arts Council.
This remarkable series depicts military Veterans of all ages and walks of life from an astronaut to a zookeeper. "The taxi driver, schoolteacher, dairy farmer and rancher among others, are a collective symbol of the pursuit of peace and the freedom in which this country was founded," said Mary Whyte. "All of these men and women once signed a blank check on the value of their life and handed it to the American people."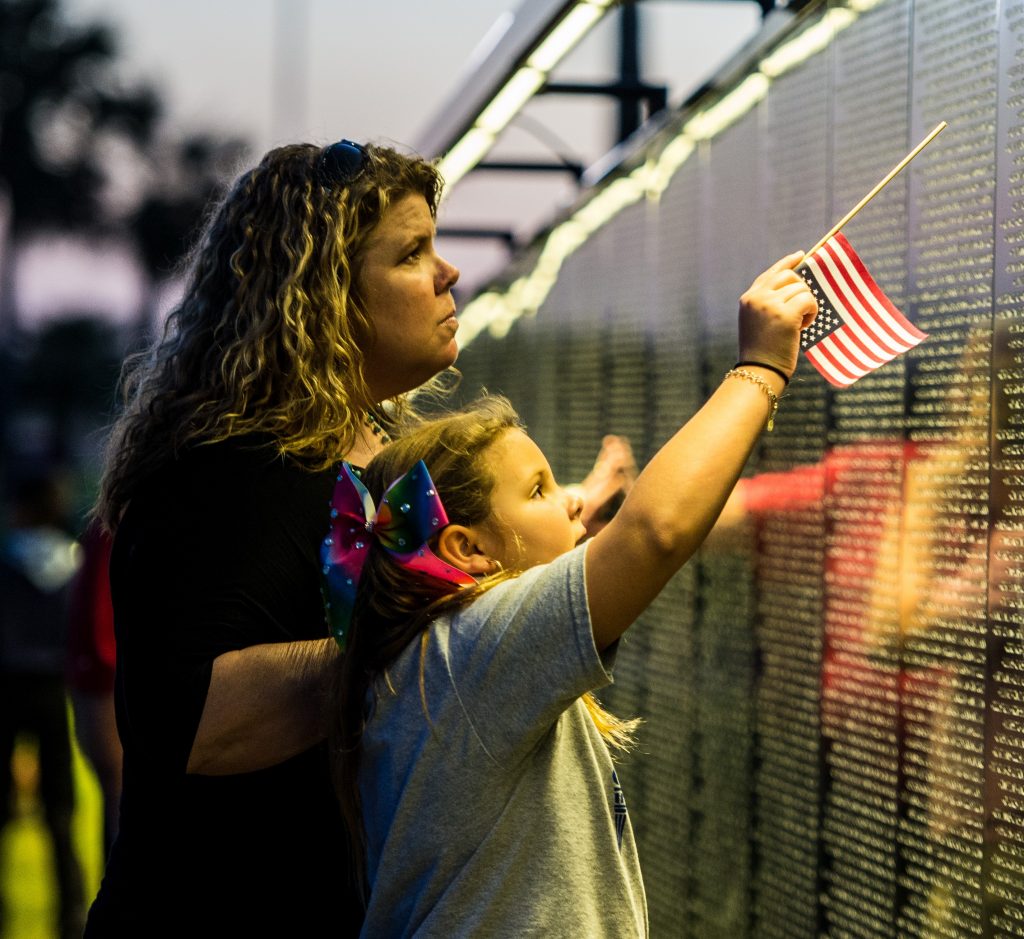 LIMITED ENGAGEMENT
The Wall That Heals
MAY 28-31, 2021
Join us at the museum to experience The Wall That Heals, a three-quarter scale replica of the Vietnam Veterans Memorial in Washington D.C., that honors the men and women who gave their lives in Vietnam or later died as a result of their service. This traveling exhibit spans 375 feet in length and rises to seven and one-half feet tall at its apex. The Wall's 140 panels contain the names of more than 58,000 service members.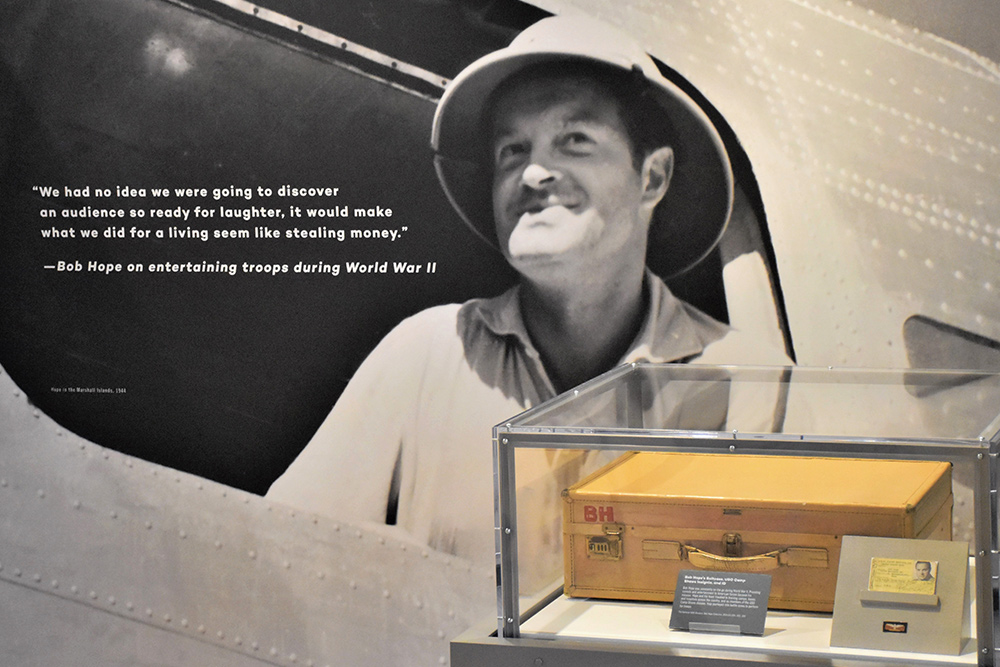 So Ready for Laughter: The Legacy of Bob Hope
JANUARY 31 – APRIL 17, 2020
So Ready for Laughter tells the story of Bob Hope's unique place in WWII history and beyond. Using multimedia elements and captivating storytelling—including artifacts, films, rare photographs and an interactive display—the exhibit highlights how Hope helped lift the human spirit during one of the darkest times in American history.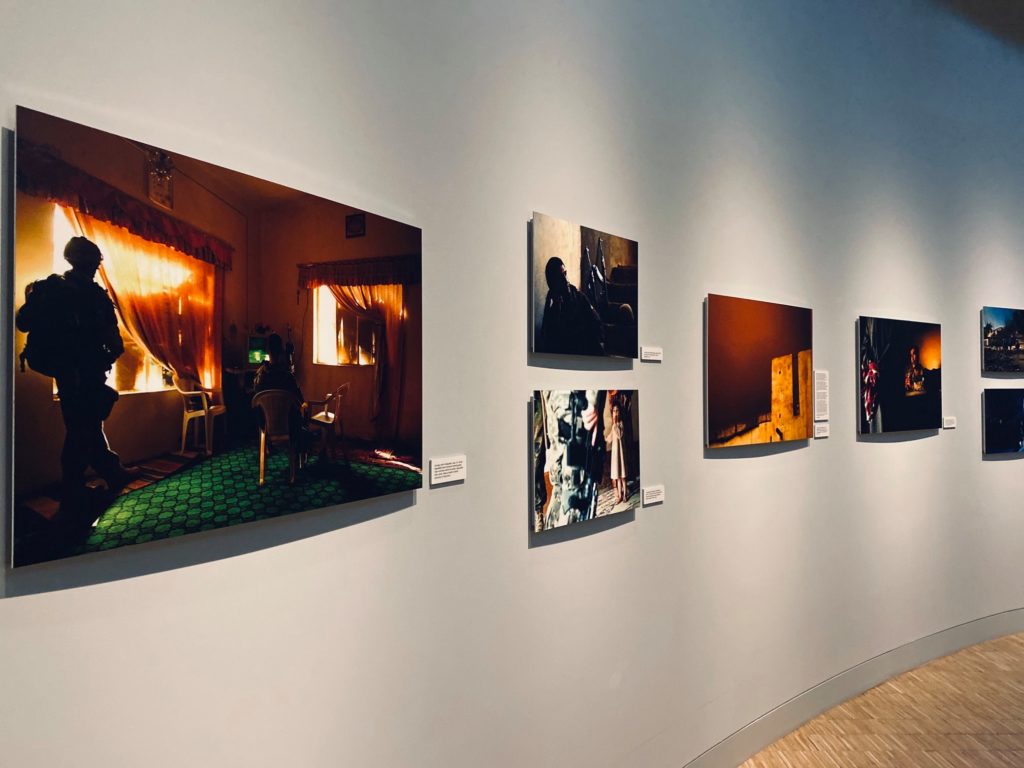 Light During Wartime
INAUGURAL TEMPORARY EXHIBITION
This selection of photographs by Stacy Pearsall showcases the artist's painterly use of light and shadow as she follows U.S. military troops on missions and portrays moments of action as well as another aspect of the combat experience—the in-between moments of camaraderie, rest, and reflection.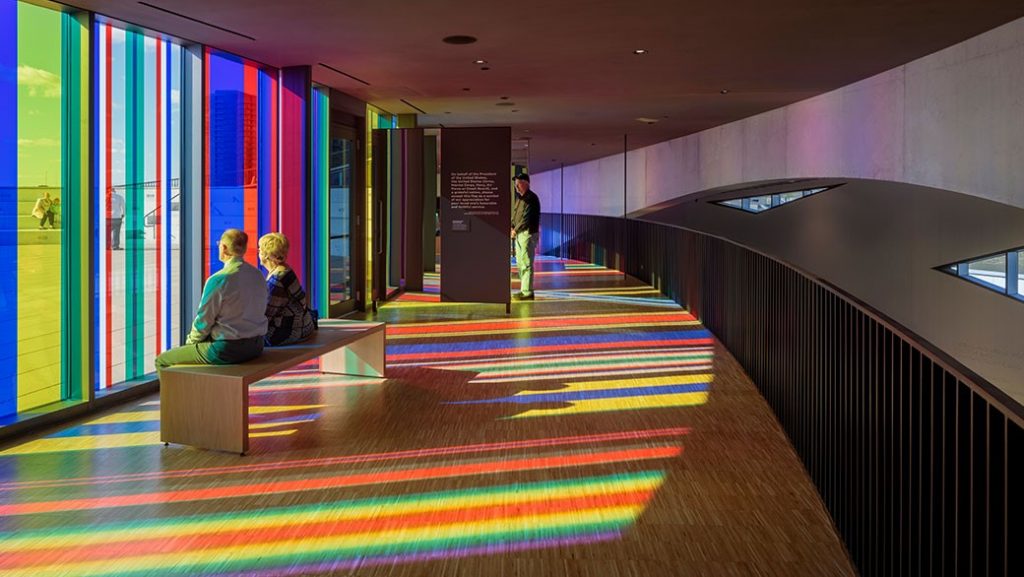 Moving through the exhibits program, Veterans Among Us, there are 14 thematic alcoves highlighting key themes and moments in Veterans' journeys and incorporates personal stories, past and present, to share a wide range of challenges, sacrifices and achievements.
These exhibits connect historical events to current concerns and transformative military service to the broader idea of community service. The aim: to encourage an ongoing dialogue to strengthen understanding and respect between civilians and Veterans.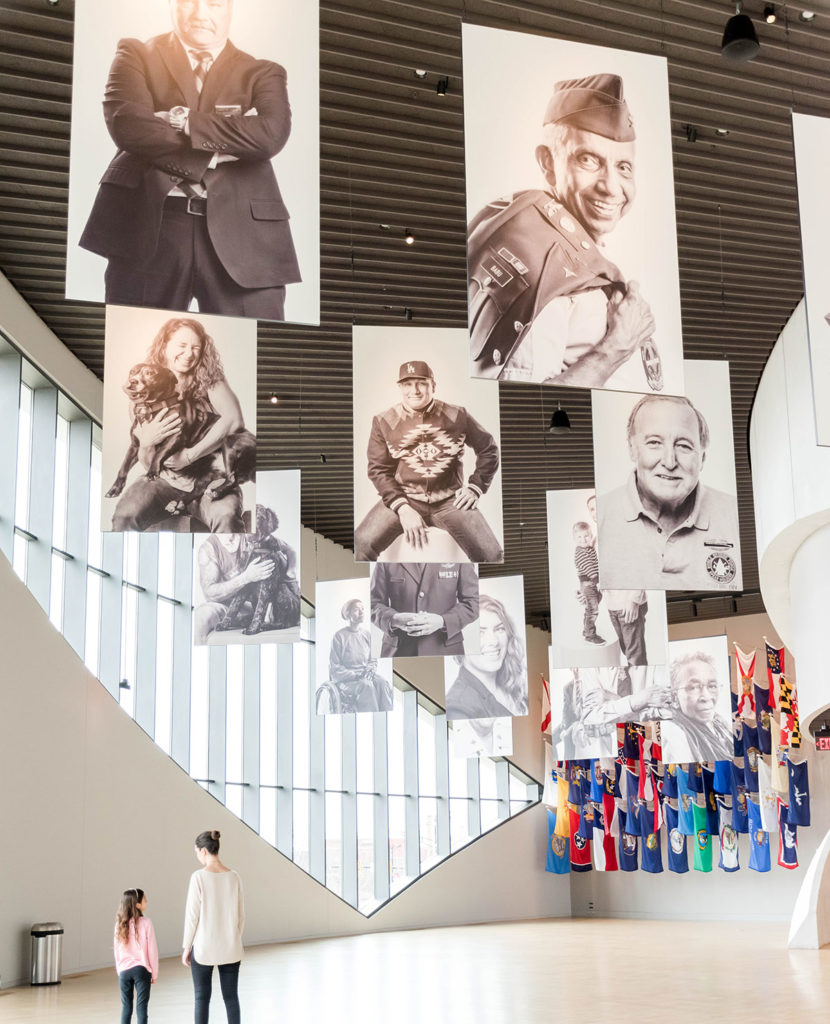 Veterans Portrait Project by Stacy Pearsall
Located in our Great Hall, portraits hang from Stacy Pearsall's Veterans Portrait Project, depicting Veterans both in uniform and after returning to civilian life. Photographer Stacy Pearsall began the Veterans Portrait Project while recovering from combat injuries she'd sustained in Iraq. Since taking her first portrait in late 2008, she's conducted more than 189 portrait engagements, traveled to 82 cities in 50 states and captured over 8,500+ veterans' portraits.