A Midshipman's Journey
ON VIEW APRIL 15 – NOVEMBER 30, 2023
This exhibition invites the viewer on a shared journey through the stories and impact of a proud tradition and process undertaken annually by tens of thousands of hopeful young men and women applying to the United States Naval Academy (USNA) in Annapolis, M.D. Through her loose, impressionistic and intentional brush strokes, Kristin shares the quiet, gritty and nostalgic experiences of USNA candidates during their transformation from plebes to officers. We invite you to find parallels with your own life-changing stories (military-related or not) and the courage to dig into their meaning and express them in the way only you can.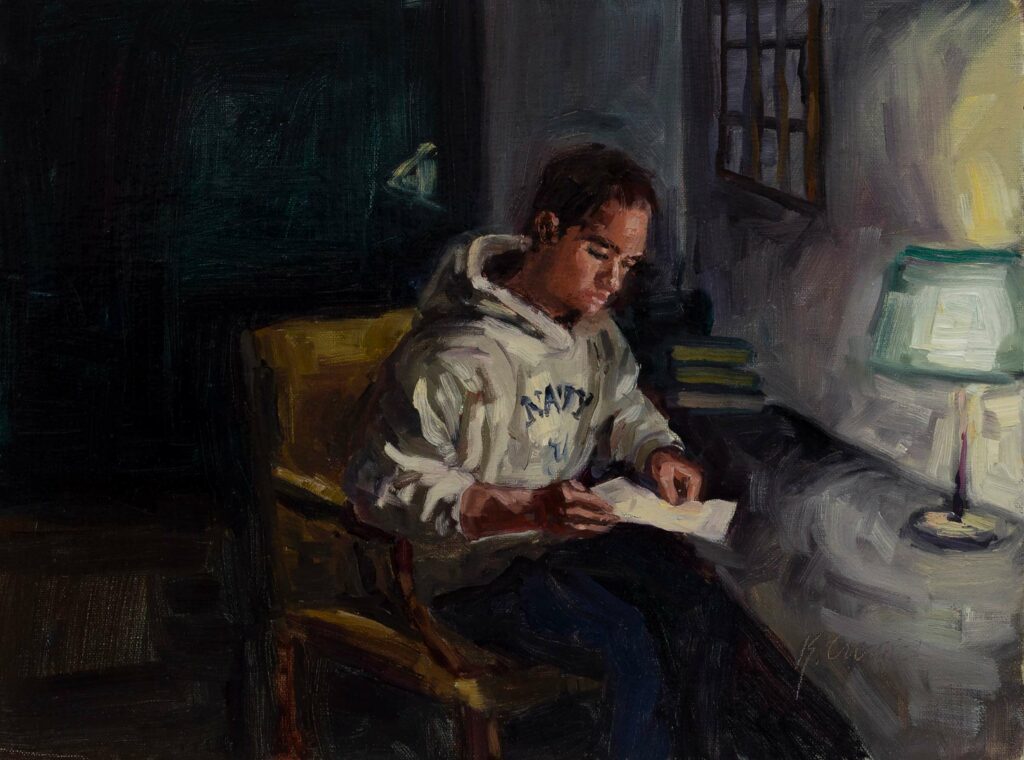 Accepted, 2019-2020
Kristin Cronic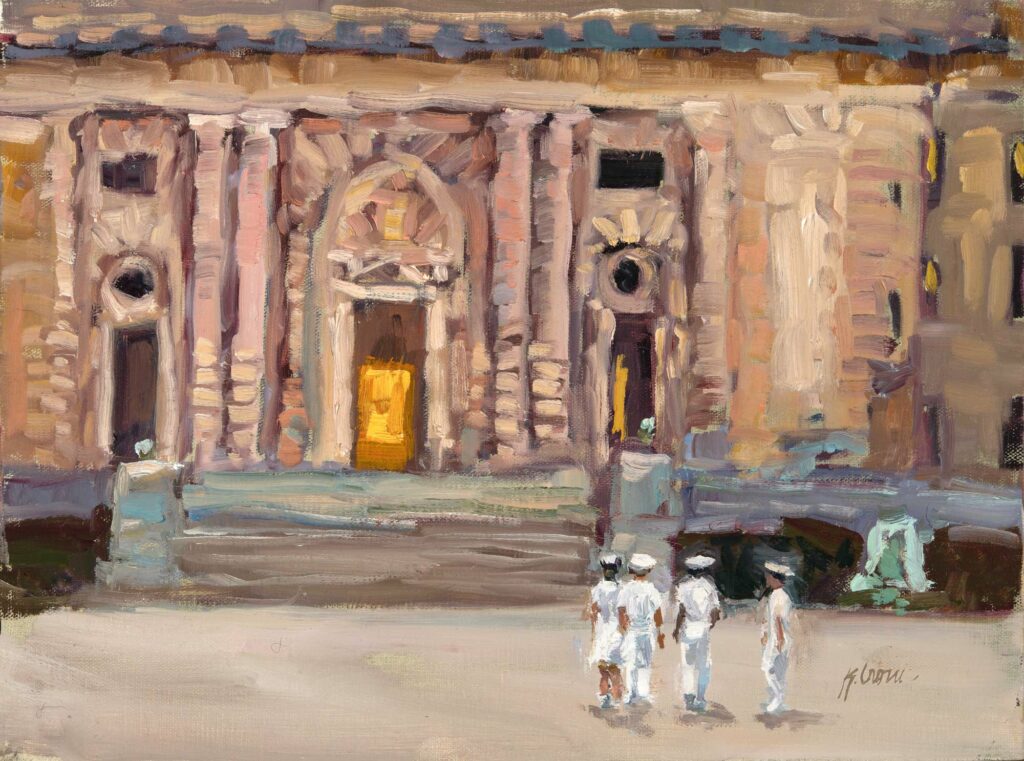 Outsiders and Friends, 2019-2020
Kristin Cronic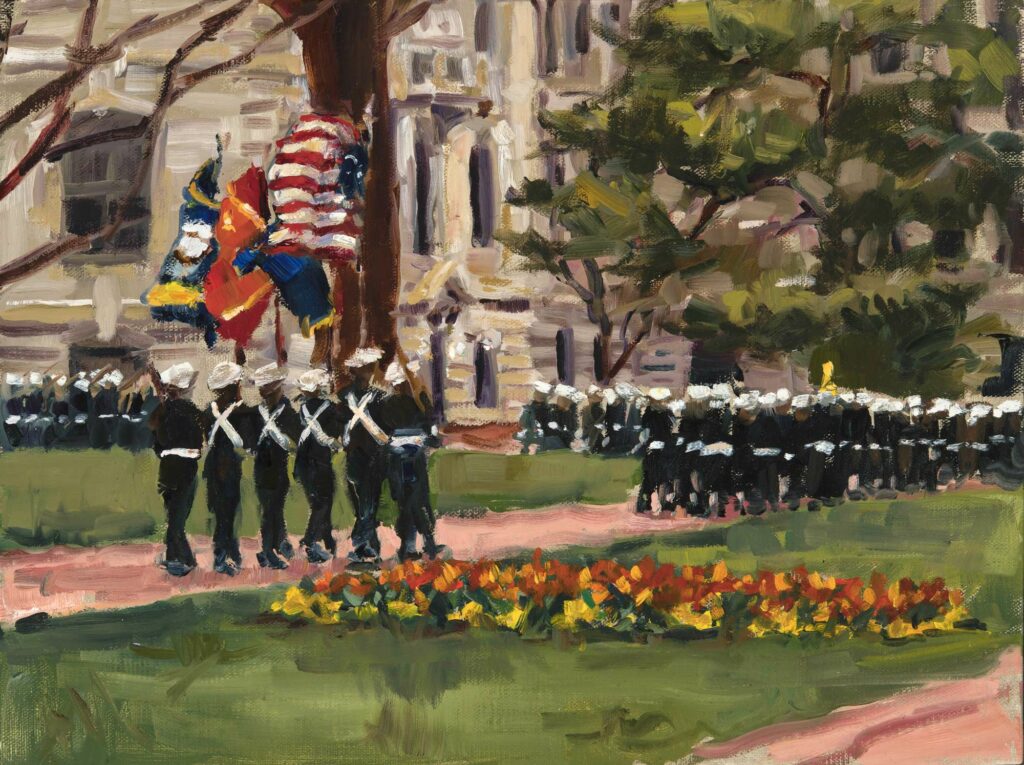 Colors, 2019-2020
Kristin Cronic
Related Events:
No Upcoming Events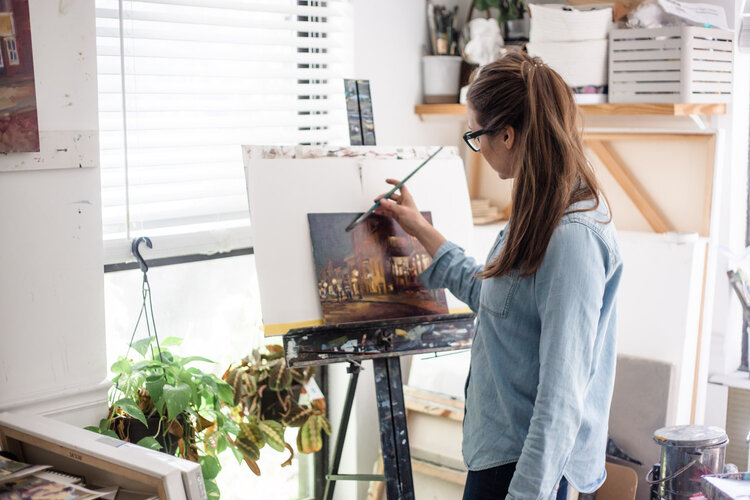 About Artist Kristin Cronic
With a BS in Naval Architecture, Kristin was commissioned as a Surface Warfare Officer in 2011. She served as a naval officer until 2017, deploying twice on ships.
Kristin pursued an informal art education in her free time. She has dedicated recent years to documenting the midshipman's journey through painting under the alias "Easel on Stribling," painting over 150 pieces about USNA. She has an MFA in Visual Art from Jacksonville University.
She resides in Florida with her husband, Caleb, and their three children.
THIS EXHIBITION IS MADE POSSIBLE THROUGH THE GENEROUS SUPPORT OF: