Education
At the National Veterans Memorial and Museum, we bring American history to life by connecting students to the powerful, personal stories and firsthand experiences of our Nation's heroes. We strive to be a valuable educational resource for students K-12, college scholars and educators at all levels, offering comprehensive programming that engages learners and shares stories of service and sacrifice.
NEW Virtual Field Trips
Our Public Programming team now offers two different hands-on learning experiences for your class visit. Be inspired by seeing bravery up close during a museum field trip or schedule your students for one of three grade-specific virtual tours through our core exhibition areas with a live Museum Educator.
Coming Soon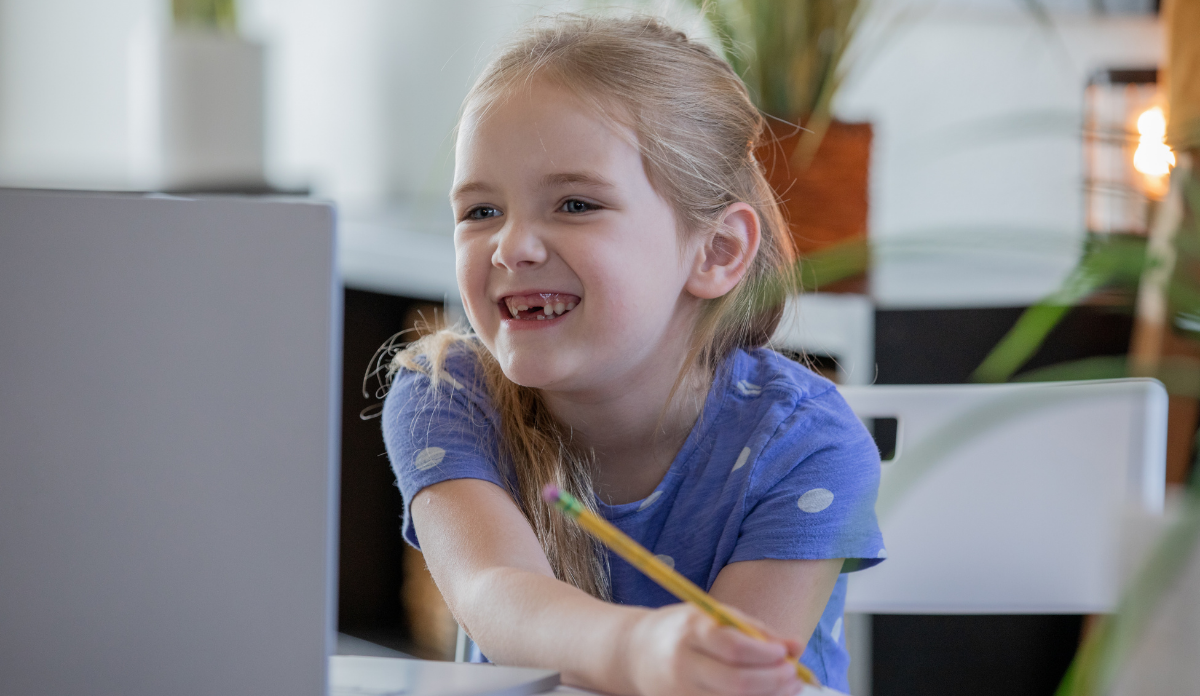 Museum Field Trip
Learning Tours (K-12) A Museum Educator will work with you to create at least three learning objectives that can be met during your museum visit. Our field trips provide an in-depth perspective on the Veteran journey from why they serve through coming home and transitioning to civilian life. This is set against the backdrop of significant moments in U.S. history when the bravery and sacrifice of our nation's Veterans played a pivotal role in shaping our past, present and future.
Three Virtual Field Trip Packages
Boot Camp (K – Grade 5) Estimated Time: 30-35 minutes. Price: $125. This tour is designed to introduce students to the concept of service — to their country and to their community — while identifying how Veterans walk among us.
Tour of Duty (Grade 6 – 12) Estimated Time: 50-60 minutes. Price: $200. Tour focuses on the Veteran journey from why individuals serve through coming home and transitioning to civilian life where they make our communities stronger. Additionally, we cover significant moments in U.S. history when the bravery and sacrifice of our nation's Veterans played a pivotal role in shaping our past, present and future.
Tour of Honor (Distance Learning Presentation) Estimated Time: 75-85 minutes. Price: $250. These special engagements focus on a key theme related to the museum's four pillars: Honor, Connect, Inspire and Educate. A guest speaker also is included.
To request a Museum Field Trip or a Virtual Field Trip, please call (614) 362-2800.
Stories of the Brave: Malquist Oral History Project
Since opening in the fall of 2018, we've been capturing the audio history of our nation's Veterans. We're partnering with WOSU Classroom and The Stewart Malquist Fund to promote sharing these oral histories with students to honor our nation's Veterans. Students in grades 5-8 will explore these oral histories and create a poetic narrative published into an eBook.

Learn More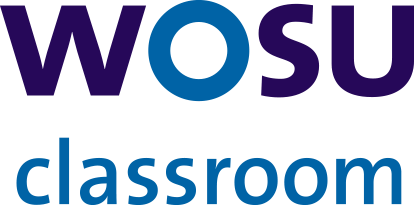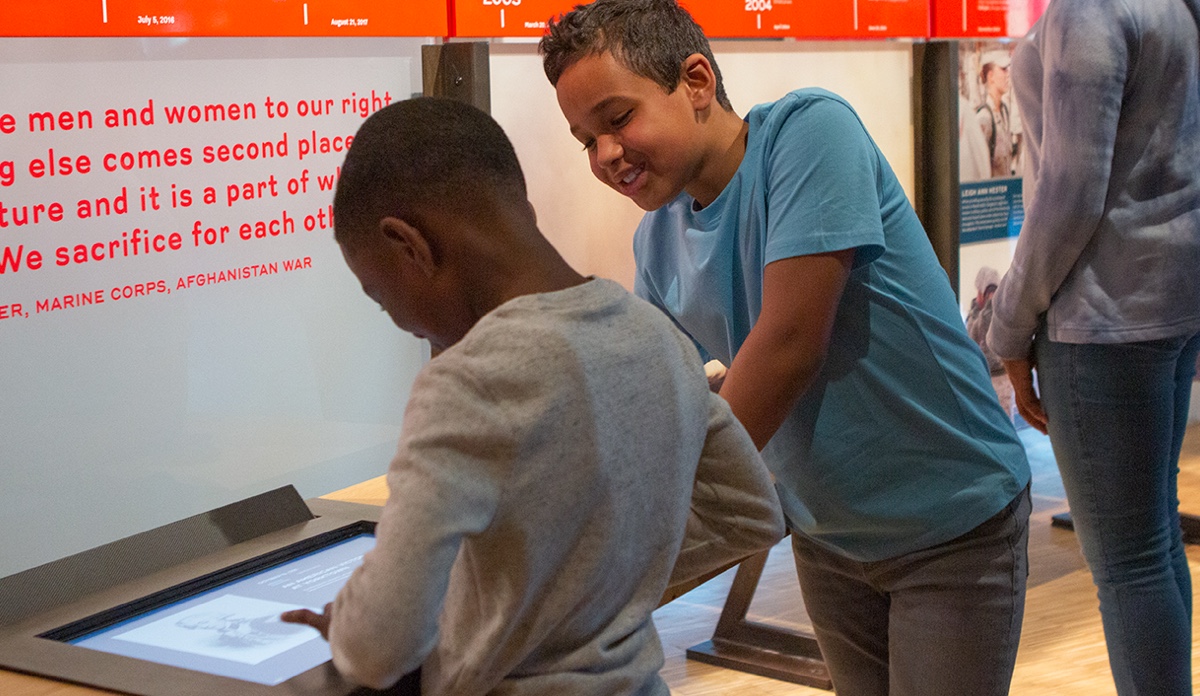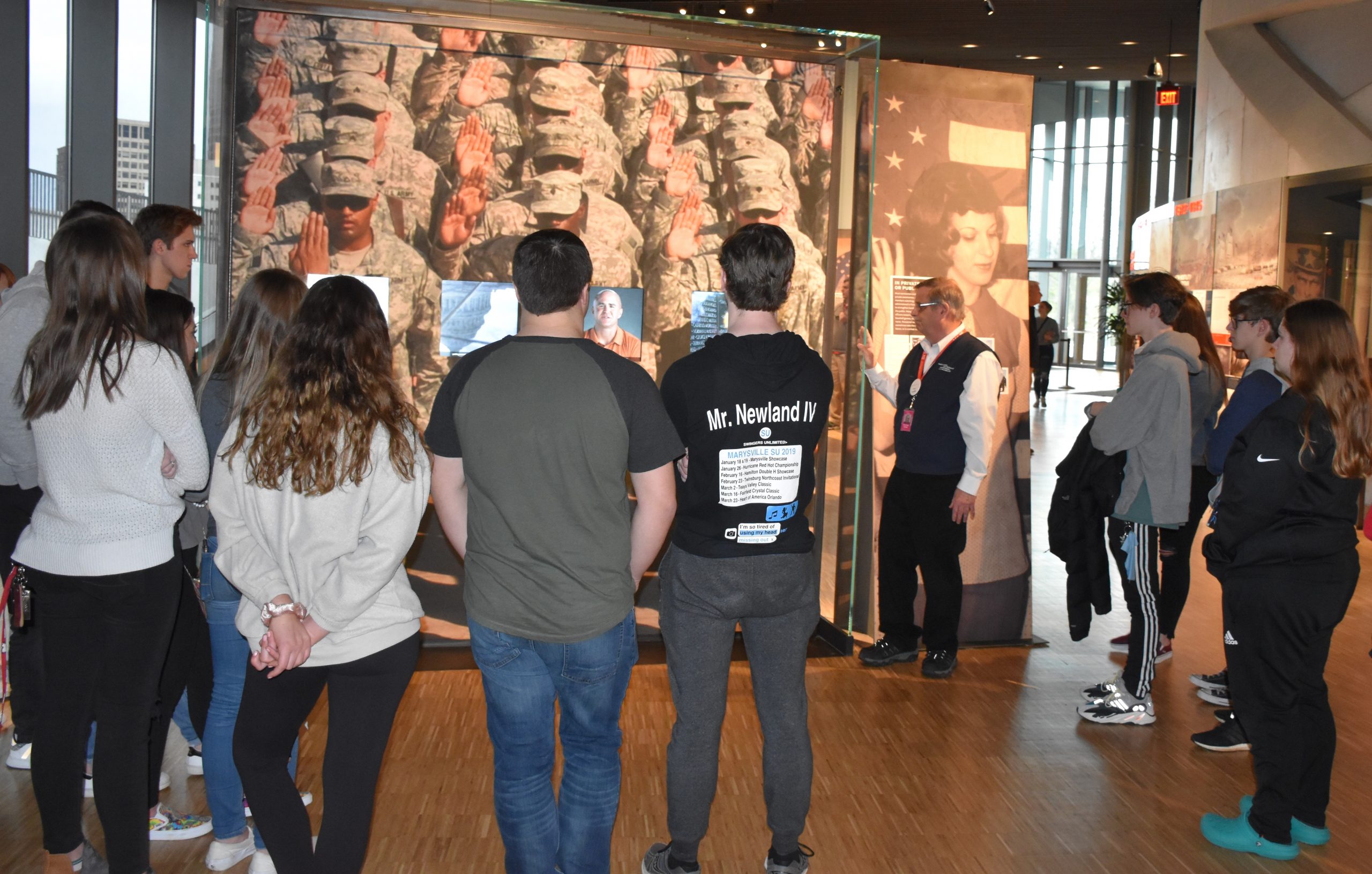 Meet VEC 001 (Veterans Education Carrier)
An interactive, remote-controlled unit designed to engage students. It houses historical video clips (Martin Luther King Jr.'s "I Have a Dream" speech) and military artifacts K-12 students can handle to better understand the Veteran experience. VEC 001 was sponsored by the Battelle Memorial Institute and created by the museum education team in partnership with Matt Hatcher and his team, who work out of the Idea Foundry.
Women in the Military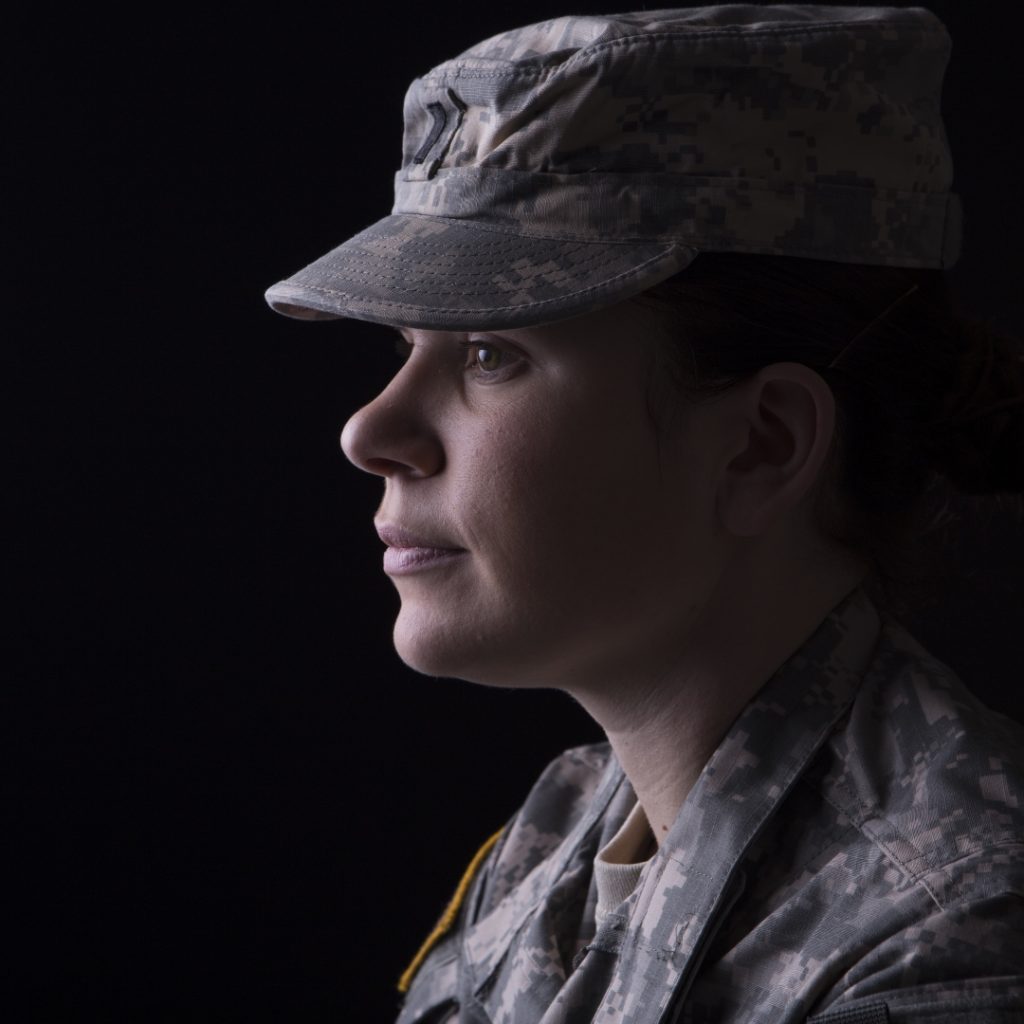 Celebrate the amazing accomplishments of women in American and military history. Experience these stories in your classroom at home. View our Women in the Military PowerPoint from our VEC 001.
African American Military Pioneer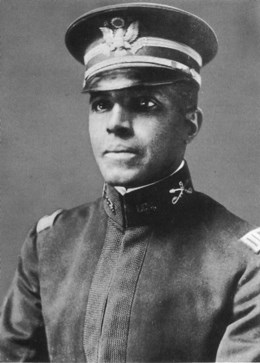 Col. Charles Young was the third African American to graduate from West Point Military Academy in 1889 and the first African American Colonel in the U.S. Army. Learn more about his accomplishments in our blog, Colonel Charles Young: African American Military Pioneer. Photo: U.S. Army
Celebrate Flag Day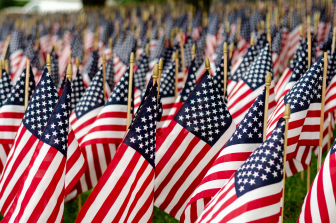 Flag Day is celebrated on June 14 and commemorates the adoption of the United States flag on June 14, 1777, by the Second Continental Congress. Download two fun worksheets below to learn more about the Stars and Stripes.
Higher Education Resources
The Certificate in Public & Nonprofit Leadership for Veterans is a collaboration with The Ohio State University's John Glenn College of Public Affairs and sponsored by the Columbus Downtown Development Corporation. It is a unique opportunity focused on providing online leadership education to those who have recently left the military, those about to leave the military or individuals who work with Veterans. It is a graduate-level program where participants acquire six credit hours that are transferable to any of the graduate degrees at the Glenn College.
Learn More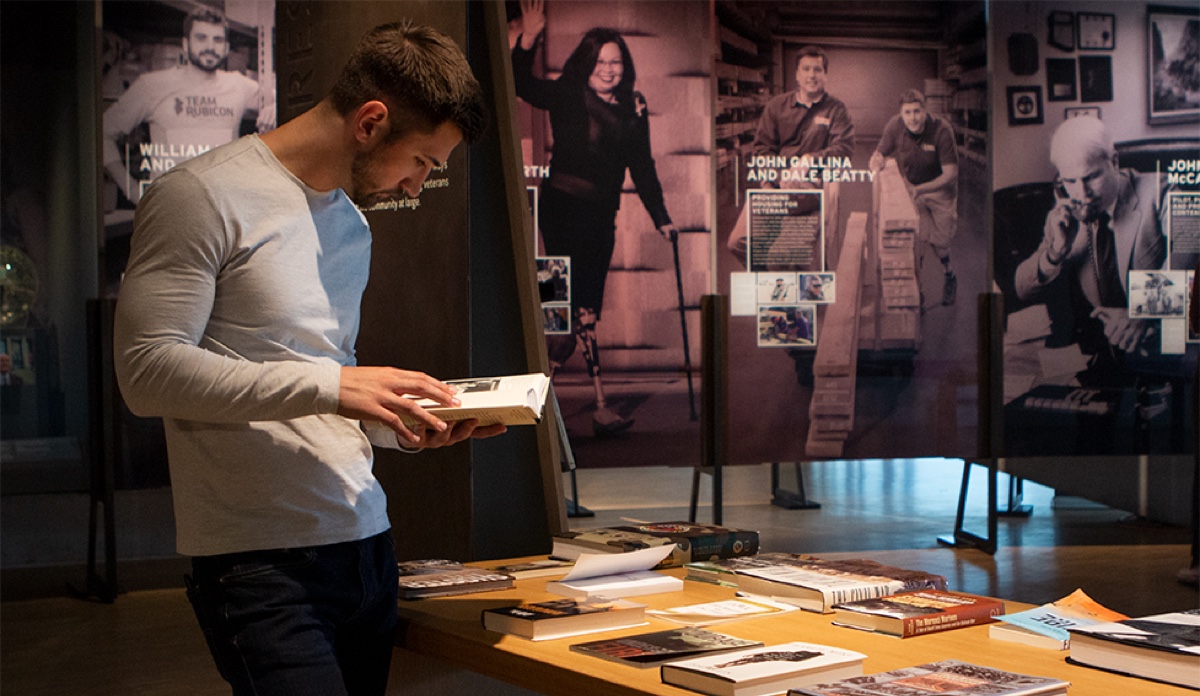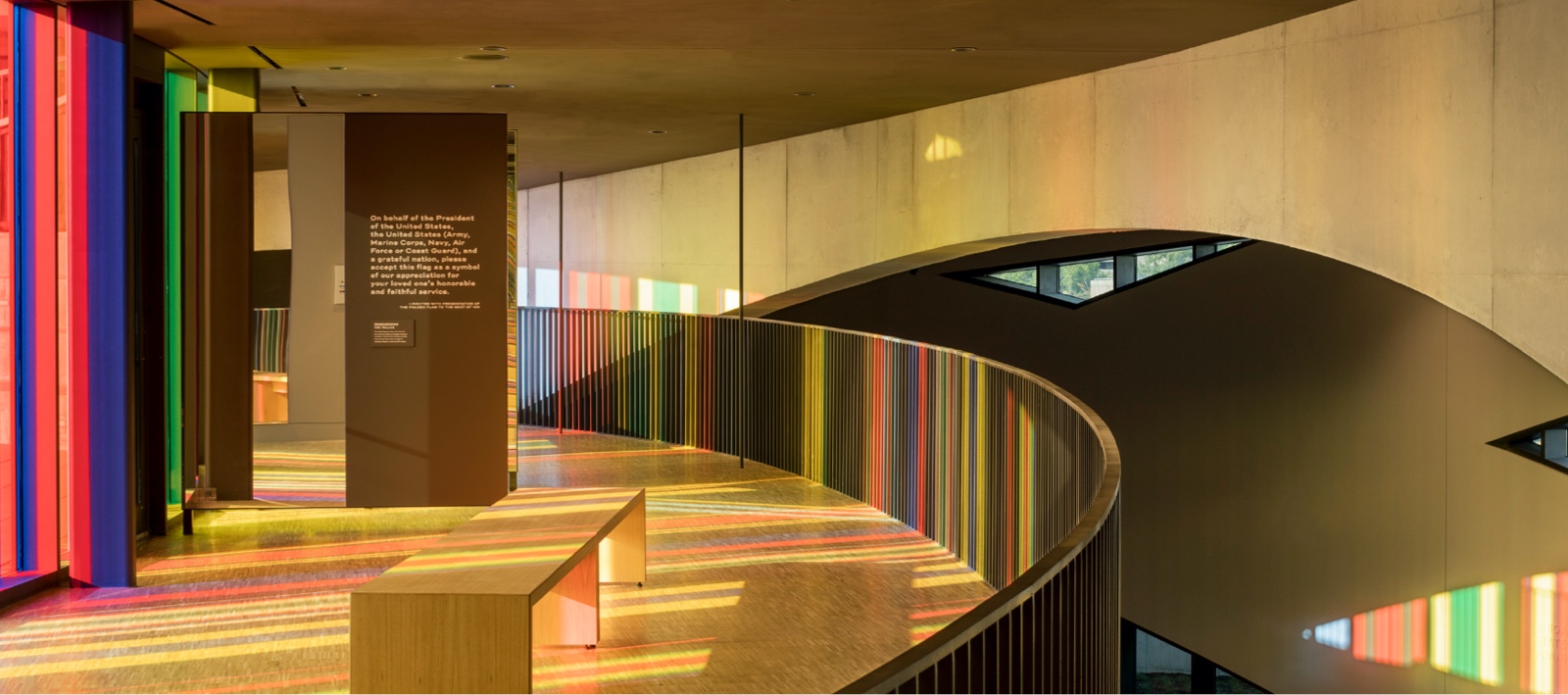 Group Tours
Planning a field trip for your class? We offer guided tours for groups of 10 or more with a discounted admission rate, a dedicated entrance and other group privileges. Reservations are required and should be made at least four weeks in advance.
Schedule a Group Tour