Summer Salute to Service Artwork Contest
Congratulations to the overall winners and finalists of the NVMM's inaugural Summer Salute to Service Artwork Contest. We are truly grateful to all who participated in this contest and supported our mission to honor and positively impact the lives of Veterans, their families, and our communities through sharing their unique connections to the Veteran experience.
OVERALL WINNERS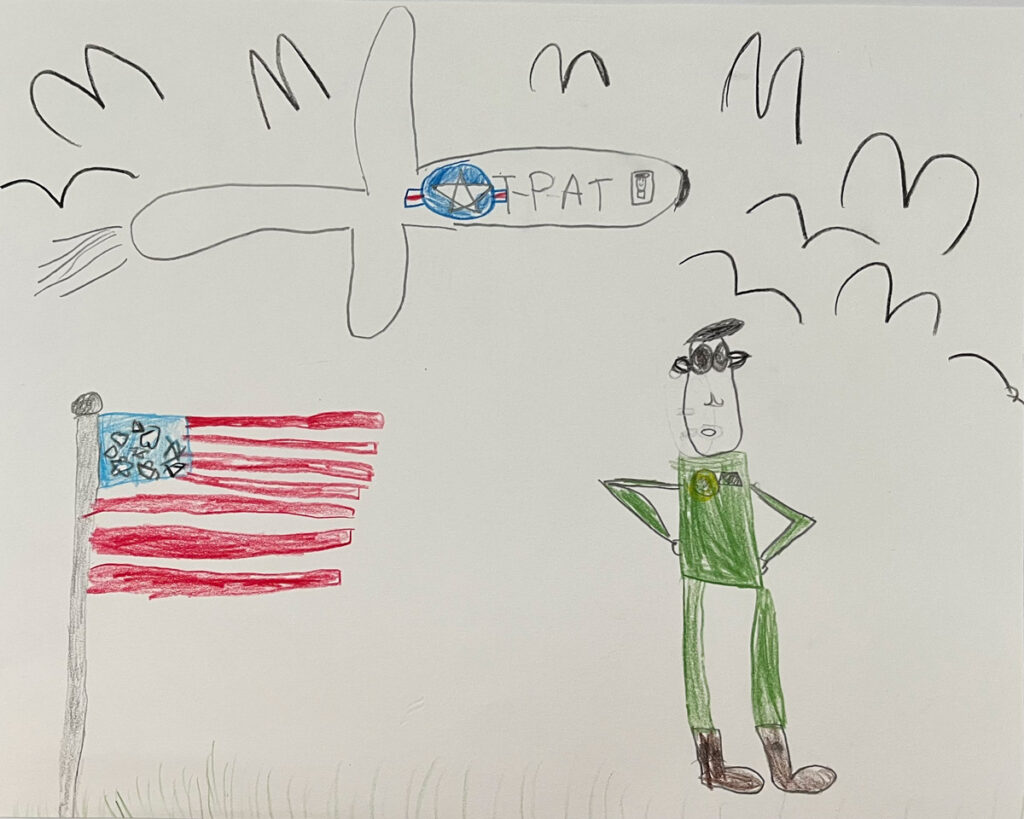 WINNER, YOUTH GROUP (0-11)
Artist: Erin H.
Title: "Daddy"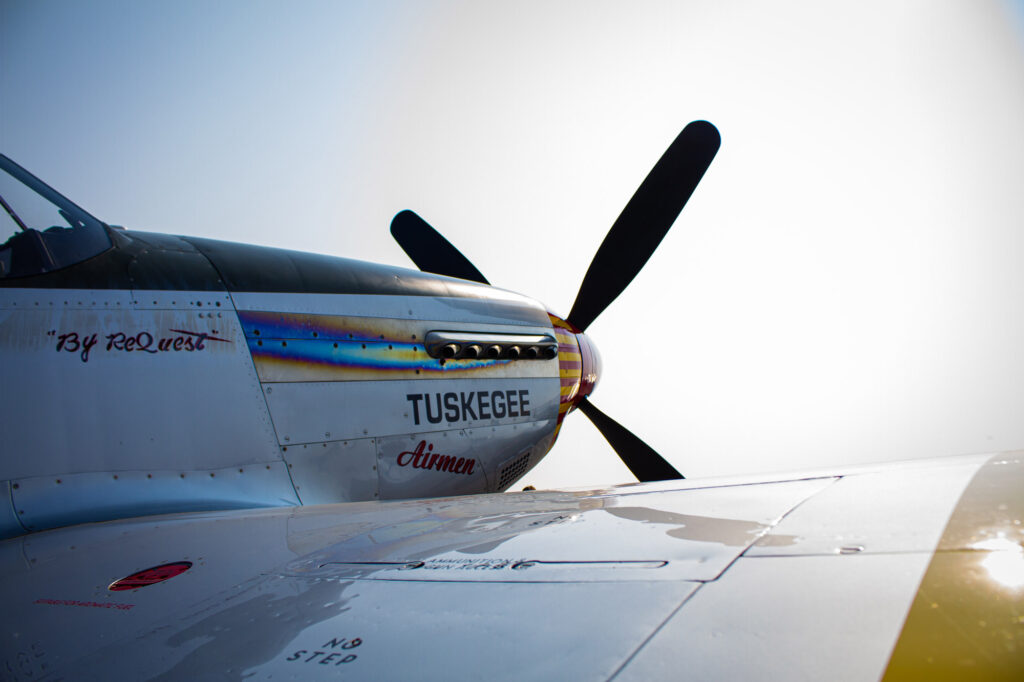 WINNER, TEEN GROUP (12-17)
Artist: Brett K.
Title: "Tuskegee in the Sun"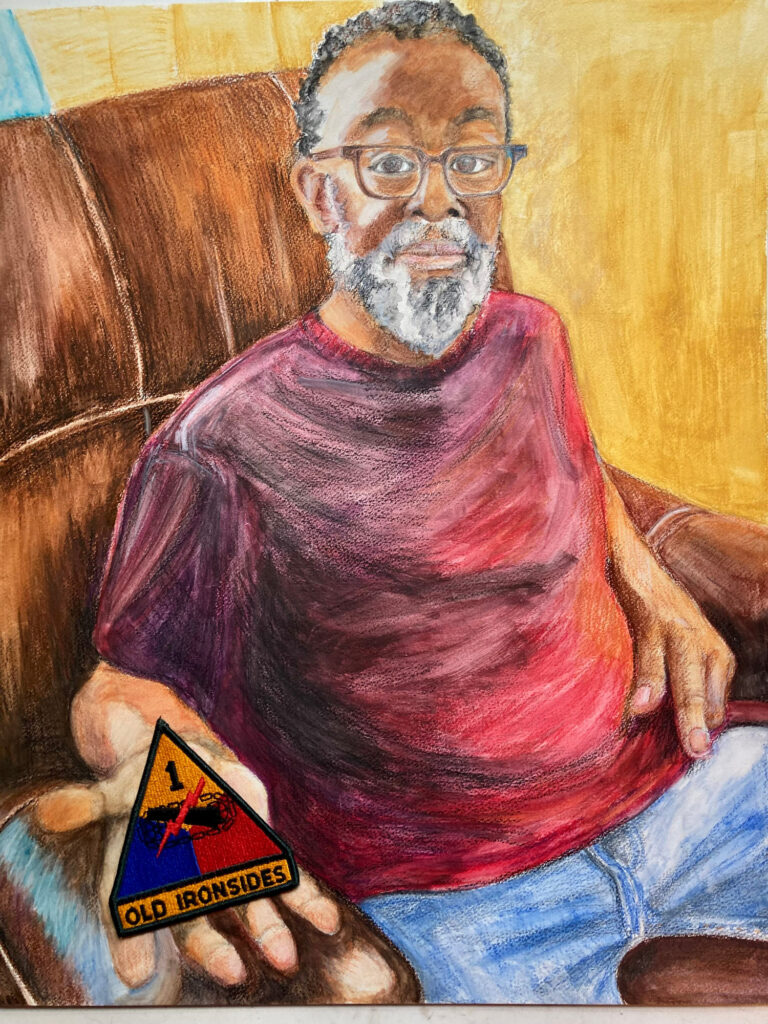 WINNER, ADULT GROUP (18+)
Artist: Geraldine McManamon
Title: "What's Your Division"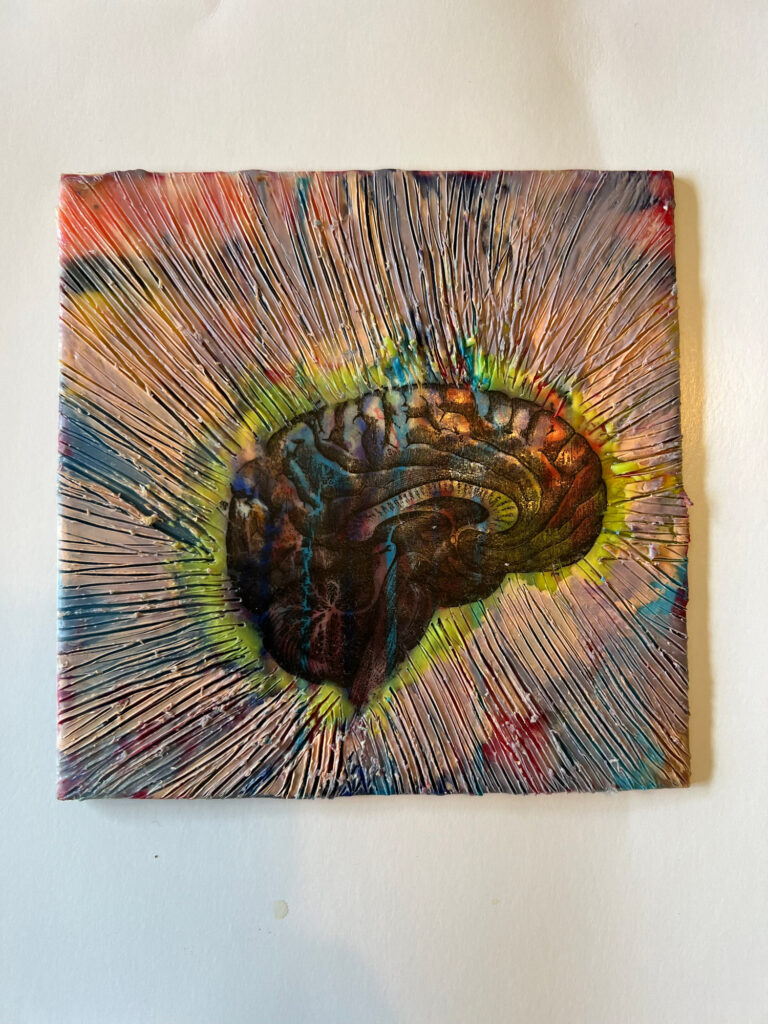 WINNER, VETERAN/ACTIVE DUTY GROUP
Artist: Bartholomew Crowe, U.S. Army
National Guard
Title: "Overload"
FINALISTS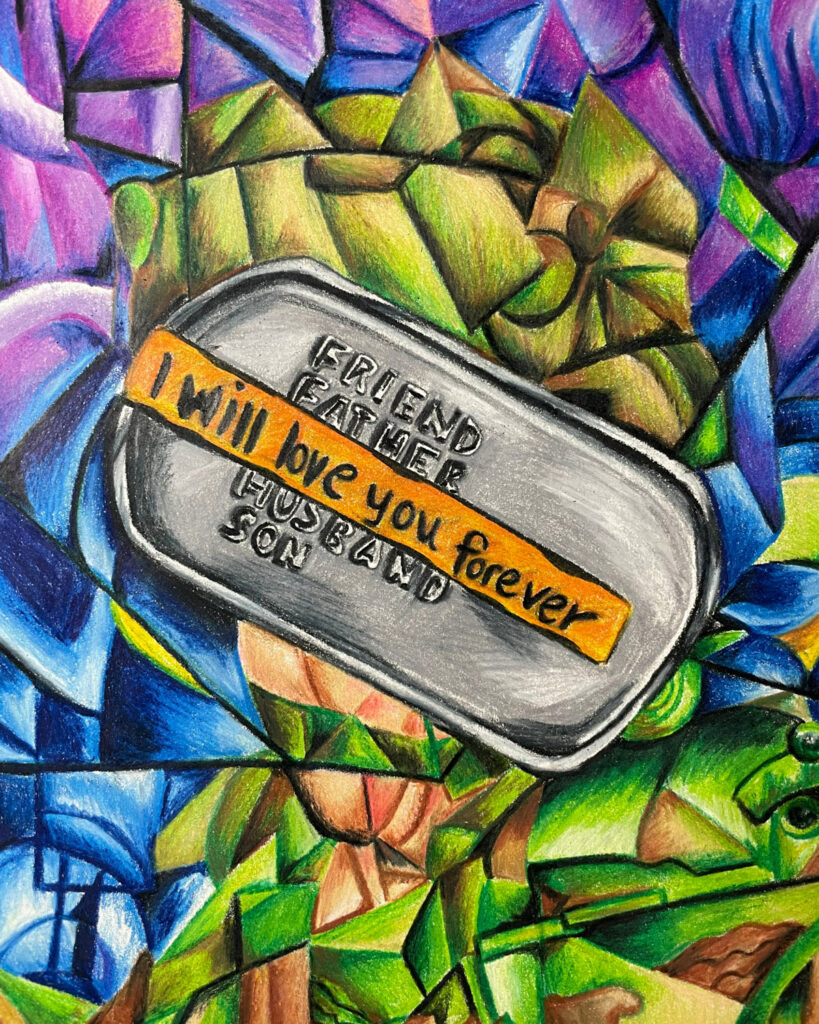 FINALIST
Artist: Diane Callahan
Title: "Fractured"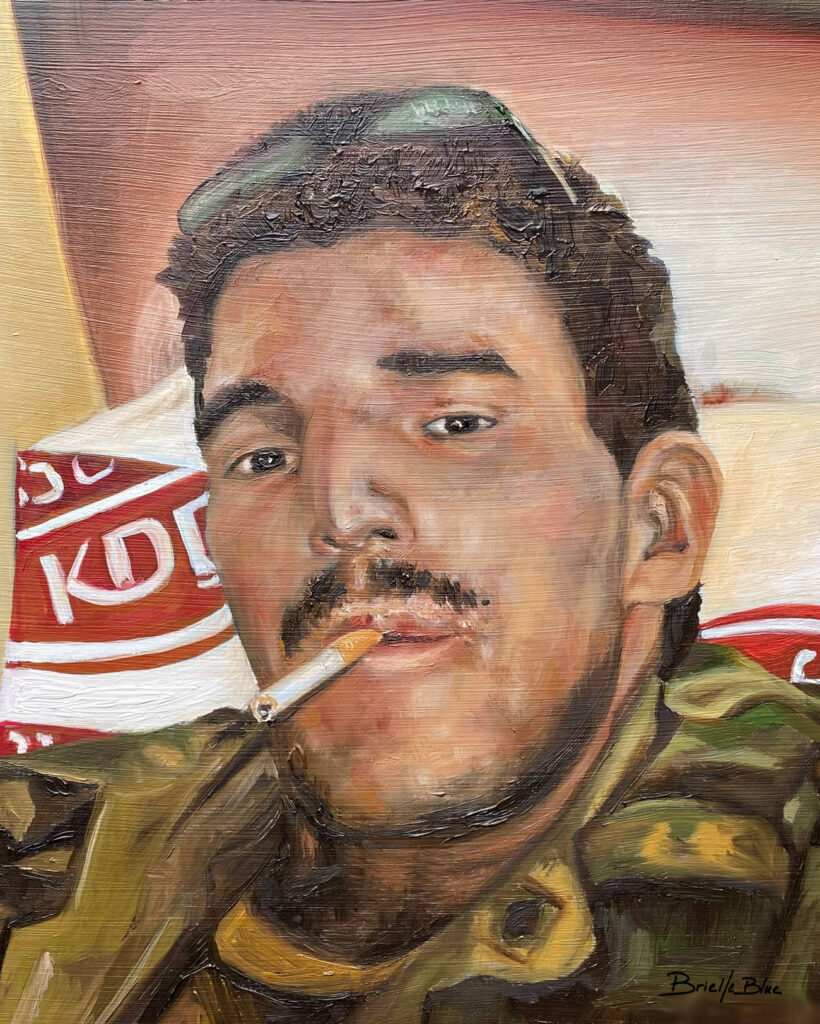 FINALIST
Artist: Brielle Blue
Title: "Turtle"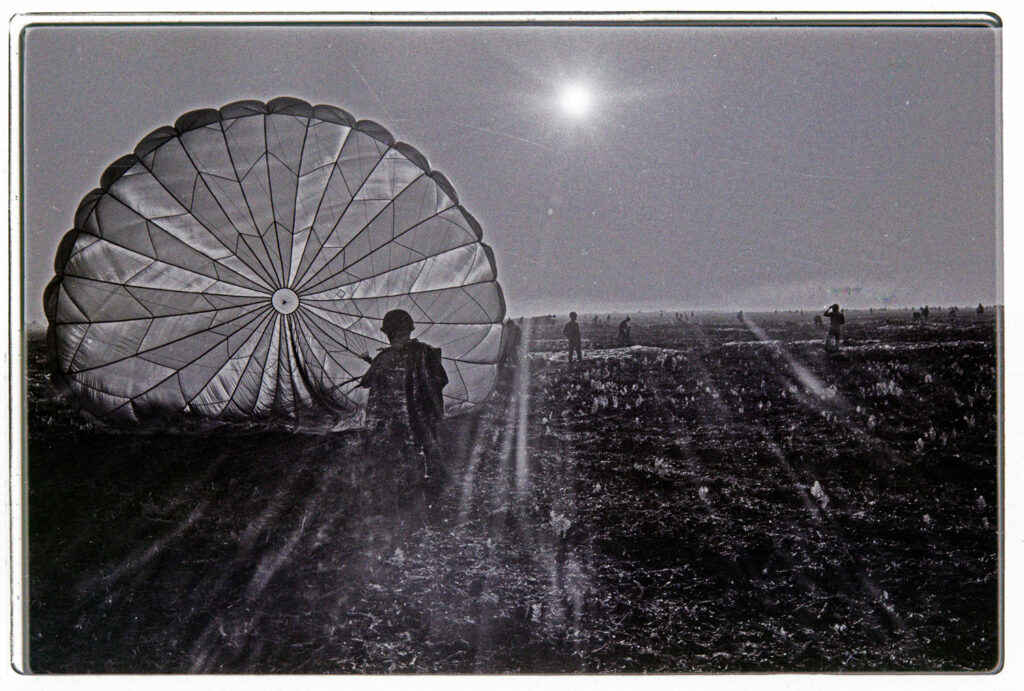 FINALIST
Artist: Ed Zirkle, U.S. Army
Title: "Exotic Dancer III"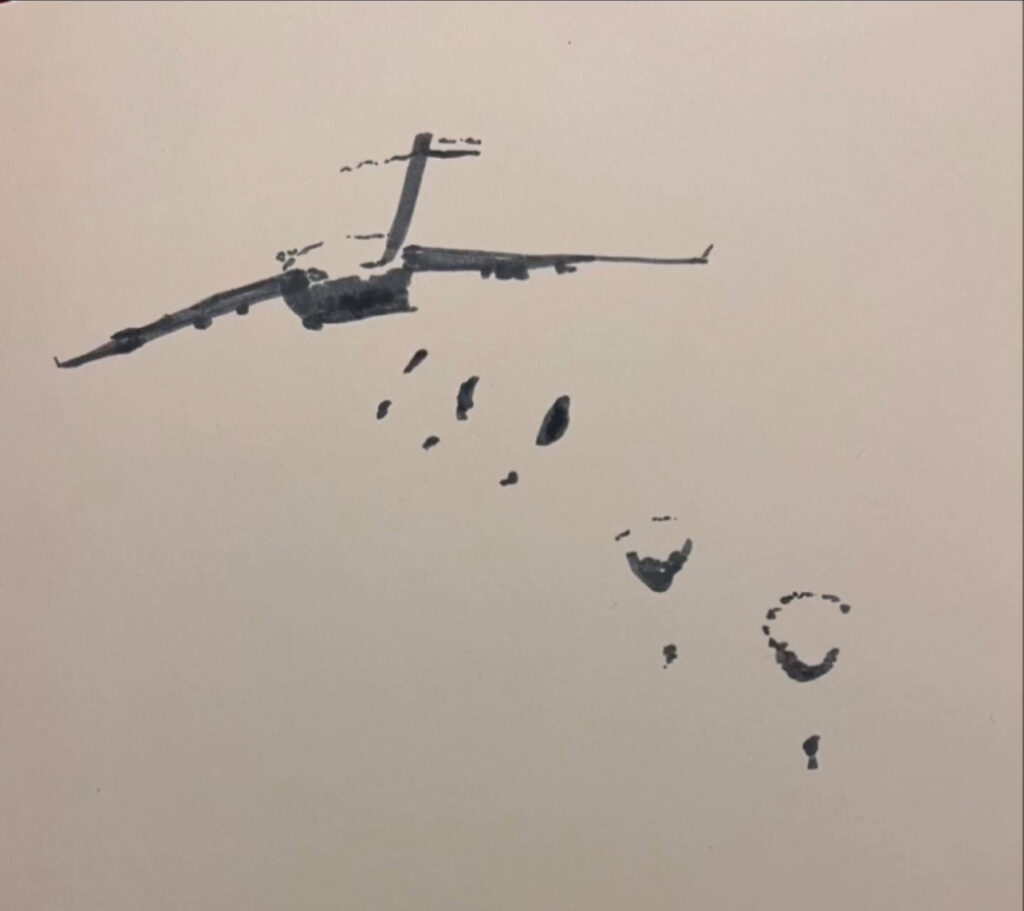 FINALIST
Artist: Benecio MontesDeOca, U.S. Army
Title: "Shuffles to the Door"
This year, the National Veterans Memorial and Museum (NVMM) is exploring the theme of connection.
Artistic expression is often used by Veterans and non-Veterans alike to process thoughts and feelings and share a personal narrative. We want you to share your connection to the Veteran experience through your own artwork. Think: What is my connection to the Veteran experience?
Request for Artwork: In collaboration with the Delaware County Veterans Service Office (Ohio), we are requesting submissions for two-dimensional (2-D) art from all ages in four categories. Artists may submit one image of 2-D art for consideration. All 2-D mediums are welcome and should fit in one of the sizes listed below (canvas will not be accepted).
SUBMIT YOUR ART
The submission deadline has passed.
Winners will be announced on August 18.
Artists should submit only their original work. Reproductions will not be accepted. Submissions deemed inappropriate or explicit by the judging panel will not be accepted for review.
The finalists are responsible for sending the original artwork to the NVMM. If delivering the original to the NVMM in person, you will receive free admission to the Museum. Artists are responsible for shipping fees if applicable.
Contact Education@nationalvmm.org with any questions.