September 2021 Content
Stay updated with everything happening at the Museum this month, including special ticket promotions, the National Veterans Film Festival, Inspiring Stories of Service, and more!
Slide 2 - Depicting the Invisible
DEPICTING THE INVISIBLE
Artist Susan J. Barron's deeply personal and hauntingly beautiful portraits of Veterans coping with PTSD was inspired after hearing 22 Veterans commit suicide daily in our country. Her series of large-scale, mixed media works on canvas and an award-winning documentary film short illustrate the Veterans' stories in their own words. Depicting The Invisible is presented by CAS with support from the Greater Columbus Arts Council and the Ohio Arts Council.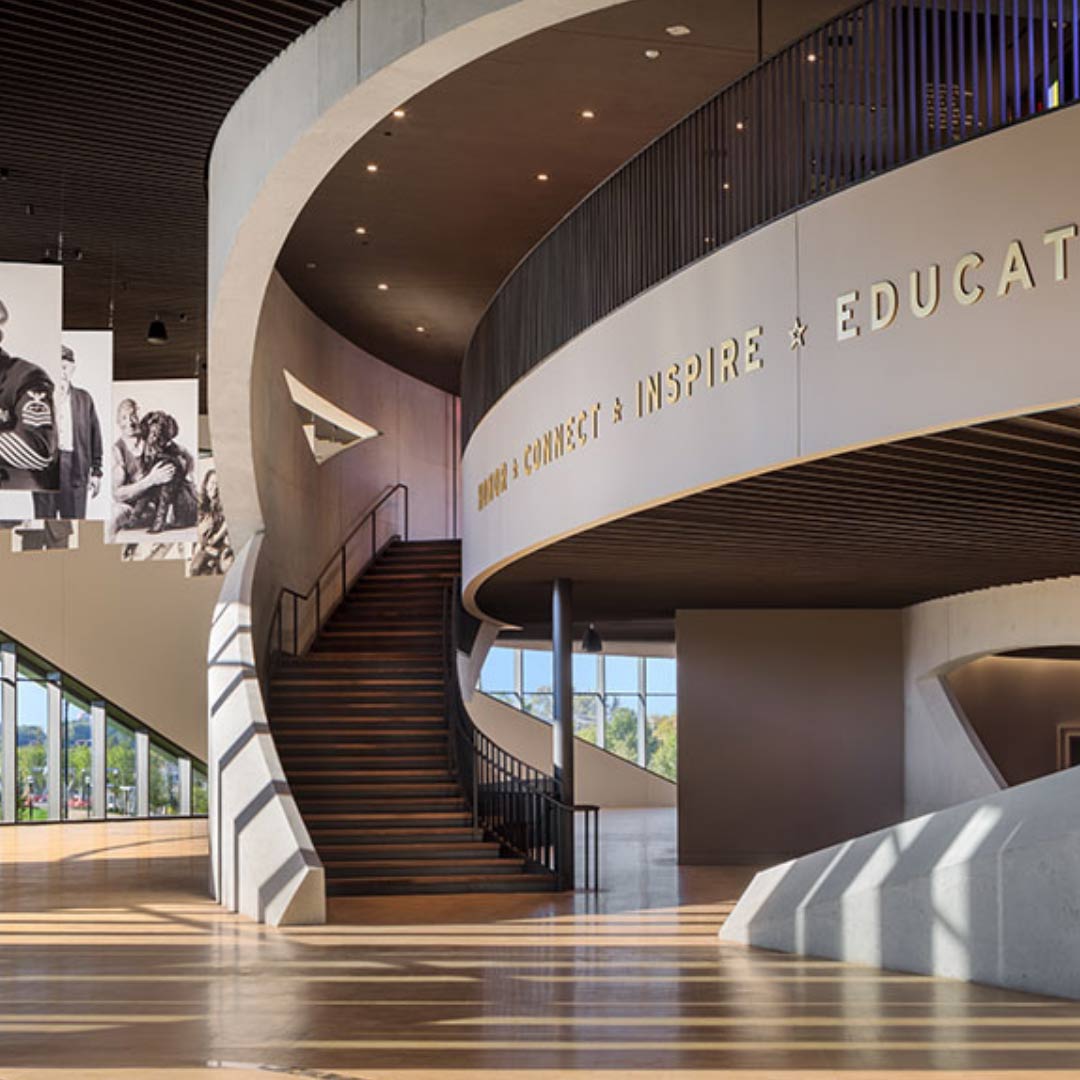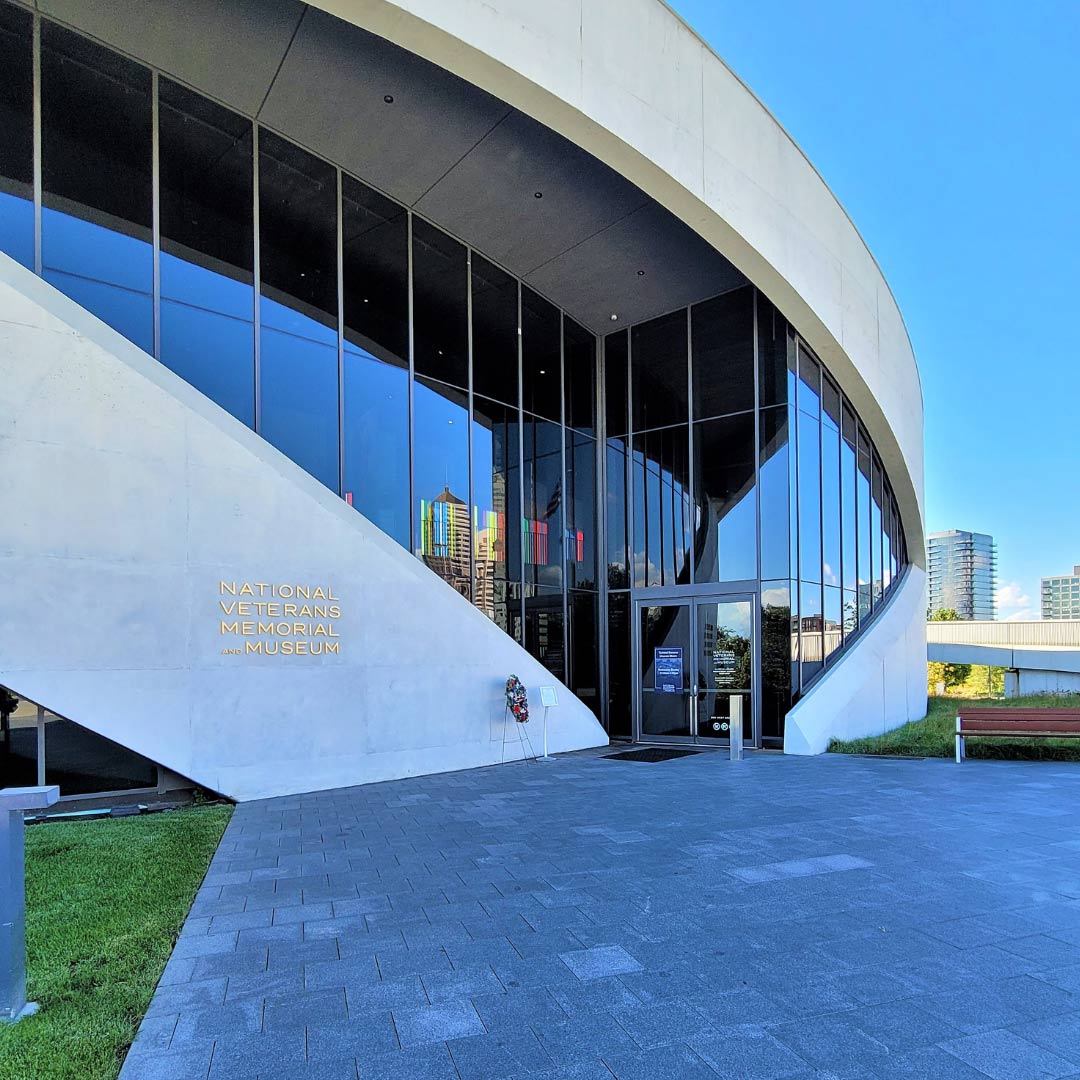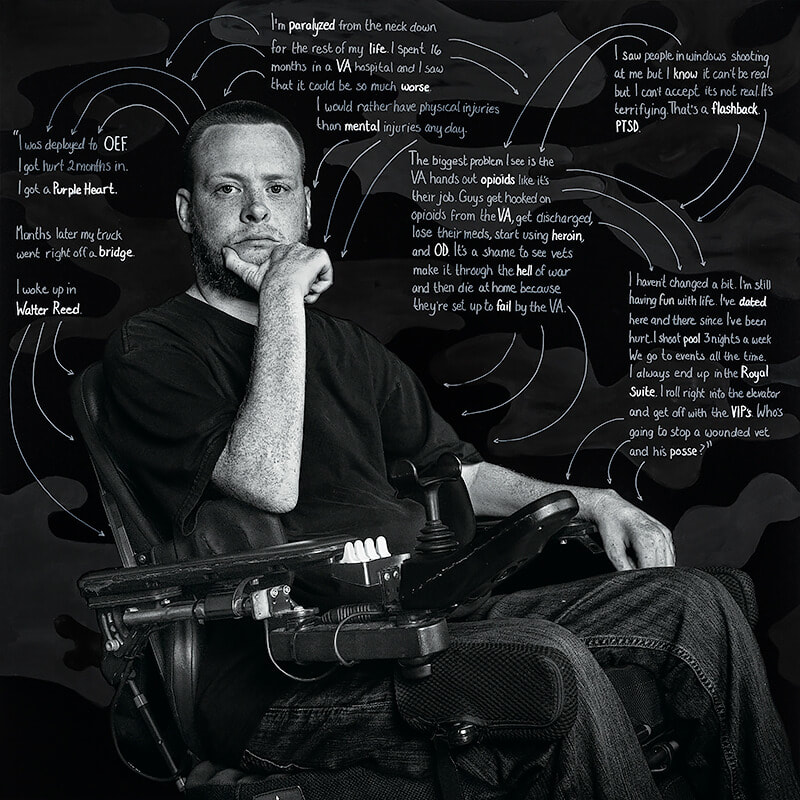 There's only one Museum in America that honors ALL Veterans – from all branches of service, and from all eras of our nation's proud history of military service, both peacetime and wartime. The National Veterans Memorial and Museum is a powerful and personal experience designed to give a voice to every man and woman who answered the call for our country.
This is neither a war memorial nor a military museum. The National Veterans Memorial and Museum takes visitors on a narrative journey telling individual stories and shared experiences of Veterans throughout history.
The National Veterans Memorial and Museum was created for a unique and specific purpose: to preserve, share and celebrate the personal experiences of our nation's Veterans. Past and present. From all branches of service. And from all eras of conflict and peacetime service.
Their stories shaped a nation. Our freedom is their legacy. Share in the celebration, and be inspired by the courage of those who served.
We are more than a museum. We are the New Home of the Brave.
Stay Informed
Be the first to hear about our latest events, exhibitions and programs.
Memorial Bench
Through the gift of a Memorial Bench, individuals, families, and groups can memorialize and recognize a Veteran(s) that has played an important role in their life. A bench along the path in the Memorial Grove or inside the Museum can be named with a gift of $2,500. The funds from your gift support our overall mission to Honor, Connect, Inspire, and Educate through strategic priorities.
DETAILS