HEALTH & SAFETY
Welcome back Veterans and guests! The museum is open weekends in February. We have a medical-grade, triple-filtration air system and follow all safety protocols so you, your family and friends can enjoy a safe and inspiring visit. We remain open, strong and impacting lives daily. Click below for additional details to plan your visit.
JOIN US FOR OUR MANY ONLINE ACTIVITIES
HONOR BLACK HISTORY MONTH
This month, we are sharing the stories of Black American Veterans -- their experiences, courage, challenges and triumphs. Check back each week of February for a new video as well as a series of inspiring virtual events and online programming.
JOIN US FOR OUR MANY ONLINE ACTIVITIES
WE THE PEOPLE: GET YOUR VIRTUAL TOUR TICKET TODAY!
If you aren't currently able to enjoy artist Mary Whyte's We The People: Portraits of Veterans in America watercolor exhibition in our Great Hall, we are bringing the experience to you! Mary shares her inspiration for the exhibit and stories from her travels as you enjoy her artistry. Your $7 ticket is good for 72 hours of viewing. The tour is free to museum members. We The People is presented at the museum through the generosity of our friends at Big Lots.
JOIN US FOR OUR MANY ONLINE ACTIVITIES
INSPIRING STORY OF SERVICE
Col. Gregory Allen, U.S. Army (Retired), shares how the Special Forces motto, "De Opresso Liber," meaning "To free the oppressed," became a way of life for him after nearly leaving the Army. Fast forward past deployments around the world and 11 years in the National Guard, and Allen is still serving -- helping Veterans find jobs and start businesses while teaching leadership skills at his former high school.
JOIN US FOR OUR MANY ONLINE ACTIVITIES
EXPLORE EDUCATION RESOURCES
Our K-12 education resources, blogs and lesson plans provide rich content for parent and caregivers teaching children at home. Our educational programming is powered by the generous support of Battelle.
JOIN US FOR OUR MANY ONLINE ACTIVITIES
VIRTUAL FIELD TRIPS AND GROUP TOURS NOW AVAILABLE!
History, courage and service come to life through Veterans' inspiring stories shared in their own voices here at the museum. Now, share that same experience with your students and groups through our new Virtual Field Trips and Virtual Group Tours led by live Museum Educators or Certified Museum Tour Guides!
JOIN US FOR OUR MANY ONLINE ACTIVITIES
THANK YOU TO OUR 2020 CORPORATE SPONSORS
We are honored and thankful to have partnered with so many great organizations and people in 2020. Their support drives our mission forward and ensures that every Veteran has a voice.
2021 promises to be another year of innovative storytelling and tribute to our nation's Veterans and their families. We invite you to join us this year as our mission continues.
JOIN US FOR OUR MANY ONLINE ACTIVITIES
Thank you for your continued support. We invite you to join us online for new stories, events, exhibits and more!
Latest Virtual Event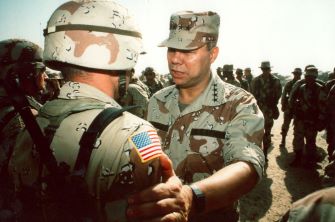 Sunday, February 28
Veterans Voices: 30th Anniversary of Desert Storm
For our next installment of Veterans Voices, we welcome Gen. Colin L. Powell, U.S. Army (Retired) to share his insights on the 30th anniversary of the U.S. and Coalition victory in Operation Desert Storm.
JOIN THE CONVERSATION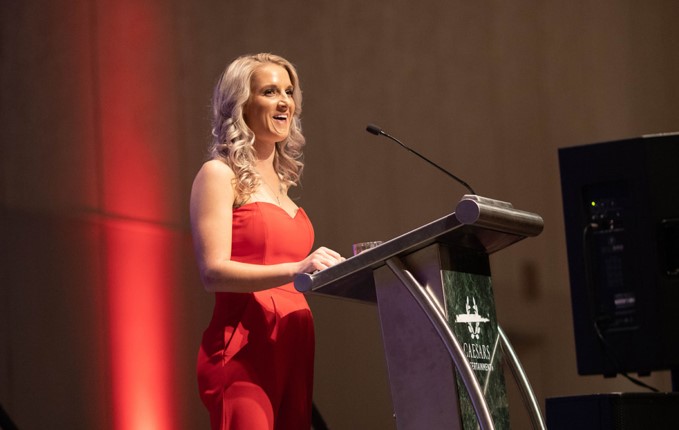 Tuesday, March 2
Veterans Voices: Kirstie Ennis' Mission to Serve
In honor of Women's History Month, we welcome an inspiring person and U.S. Marine Corps Veteran, Kirstie Ennis, for our next Veterans Voices.
Learn More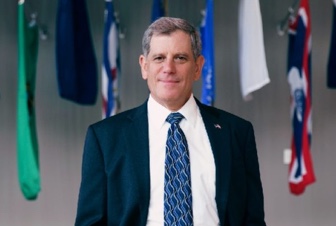 BLOG
Message from our President and CEO
I encourage each of us to look inside our hearts during this turbulent time for what we know is right.
Read More
The National Veterans Memorial and Museum was created for a unique and specific purpose: to preserve, share and celebrate the personal experiences of our nation's Veterans. Past and present. From all branches of service. And from all eras of conflict and peacetime service.
Their stories shaped a nation. Our freedom is their legacy. Share in the celebration, and be inspired by the courage of those who served.
We are more than a museum. We are the New Home of the Brave.
Stay Informed
Be the first to hear about our latest events, exhibitions and programs.
Become a Member
Take a moment to think about your personal connection to Veterans. Maybe you are among the more than 20 million living Veterans in the United States. Or perhaps you have a spouse, friend or relative that has defended our freedom now or in generation's past. If you have served our nation or want to help honor and support others who have, become a member today.
Membership Levels