WELCOME!
We are open, strong and impacting lives daily. The National Veterans Memorial and Museum follows all safety protocols so you, your family and friends can enjoy a safe and inspiring visit. Click below for details on special days and what to expect.
JOIN US FOR OUR MANY ONLINE ACTIVITIES
SHARE YOUR STORY
Honor a friend or family member who served in the line of duty and share a story about their service. Our mission is to share the names and stories of every Veteran to educate and inspire our nation to service.
JOIN US FOR OUR MANY ONLINE ACTIVITIES
WE THE PEOPLE: PORTRAITS OF VETERANS IN AMERICA
Artist Mary Whyte's series of 50 moving watercolor portraits of Veterans debuts September 18. The portraits began as an effort to paint the face of America and turned into an all-consuming mission to uphold and honor the hidden heroes of our country. Each painting illustrates a Veteran's reintegration back into society and the workforce after their military service. Presented at the museum through the generosity of Big Lots.
JOIN US FOR OUR MANY ONLINE ACTIVITIES
THANK YOU
BIG LOTS!
Thank you, Bruce Thorn, Big Lots president and CEO, Veteran and museum board director; and the Big Lots associates and shoppers at all 1,400 stores across the country for generously donating $1.4 million to honor Veterans and their families by supporting museum programs.
JOIN US FOR OUR MANY ONLINE ACTIVITIES
LEADERSHIP DEVELOPMENT PROGRAM OFFERED ONLINE
Registration is underway for the Certificate in Public and Nonprofit Leadership for Veterans, a new leadership development opportunity. Offered in partnership with The Ohio State University's John Glenn College of Public Affairs, the program runs from January 15 to June 18, 2021. Deadline is November 30.
JOIN US FOR OUR MANY ONLINE ACTIVITIES
Thank you for your continued support. We invite you to join us online for new stories, events, exhibits and more!
Latest Virtual Event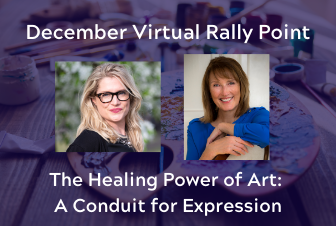 RALLY POINT
December Virtual Rally Point
We explore how art programs facilitate mental wellness, increase social connectedness, and become an outlet for creative expression.
Join the Conversation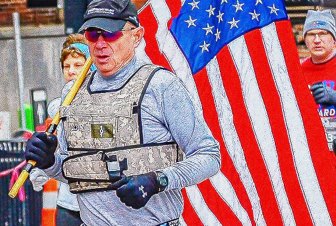 VIRTUAL RUN/WALK
National Veterans Memorial and Museum 5 Mile, 5K and 1 Mile Run/Walk
Registration is still open! Through Nov. 22, honor America's heroes, all service men and women, past and present, who protect our freedom.
Register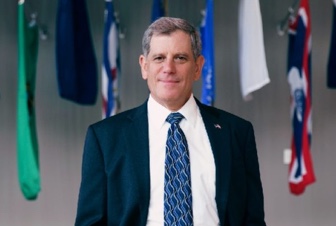 NEWS
Insights from our President and CEO
Military service is the best on-the-job leadership training in the world. Veterans bring so much to the workplace, but it is important to help them invest in professional development to continue to grow and thrive in their civilian careers.
Read More
The National Veterans Memorial and Museum was created for a unique and specific purpose: to preserve, share and celebrate the personal experiences of our nation's Veterans. Past and present. From all branches of service. And from all eras of conflict and peacetime service.
Their stories shaped a nation. Our freedom is their legacy. Share in the celebration, and be inspired by the courage of those who served.
We are more than a museum. We are the New Home of the Brave.
Stay Informed
Be the first to hear about our latest events, exhibitions and programs.
Become a Member
Take a moment to think about your personal connection to Veterans. Maybe you are among the more than 20 million living Veterans in the United States. Or perhaps you have a spouse, friend or relative that has defended our freedom now or in generation's past. If you have served our nation or want to help honor and support others who have, become a member today.
Membership Levels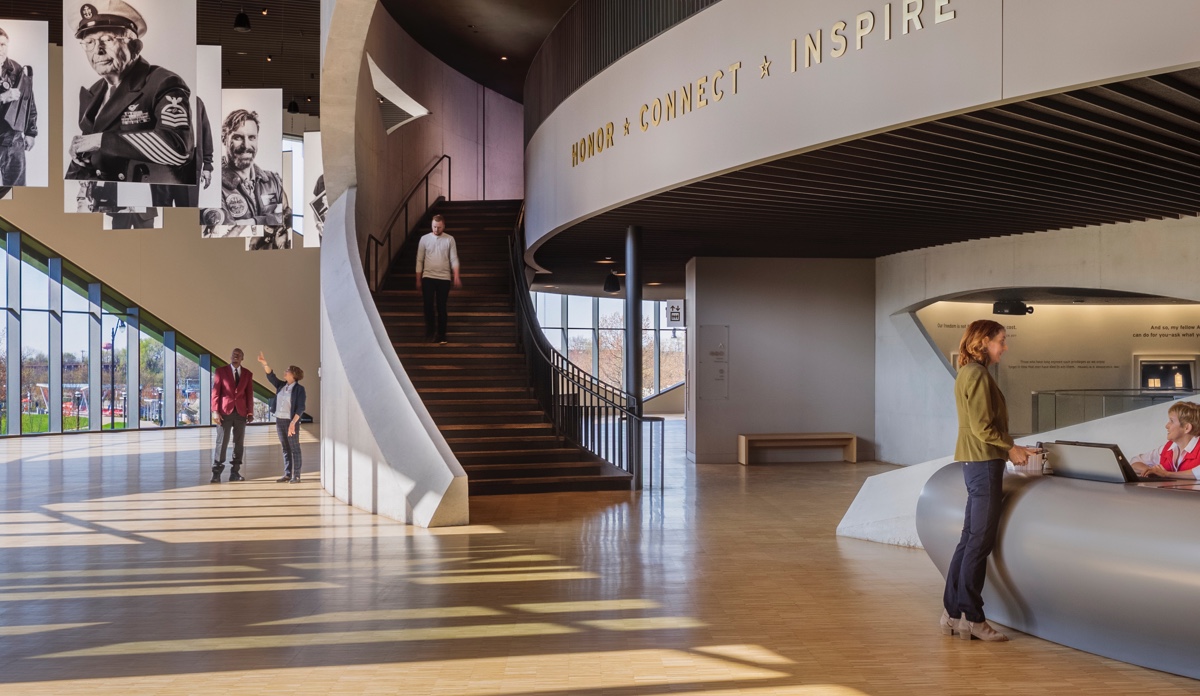 Ohio Department of Veterans Services
Alan Wallace helped lead the largest combat casualty hospital in the Republic of South Vietnam during the war, but the 50 year story of his service to Ohio AFTER he came home will show you why he, along with 19 others were recently inducted into the Ohio Veterans Hall of Fame. Today we premiere the first video profile of each of the class of 2020 honorees, with a new video debuting each Tuesday and Thursday through the end of January. Hear, in his own words, this plumber turned firefighter's eyewitness account of seeing American Airlines Flight 77 slam into the Pentagon on 9/11. Read his bio and check out the more than 900 honorees at dvs.ohio.gov/wps/portal/gov/dvs/what-we-do/hall-of-fame
#OhioVeteransHOF2020
#Gratitude
National Veterans Memorial and Museum
12 hours ago