There's only one Museum in America that honors ALL Veterans – from all branches of service, and from all eras of our nation's proud history of military service, both peacetime and wartime. The National Veterans Memorial and Museum is a powerful and personal experience designed to give a voice to every man and woman who answered the call for our country.
This is neither a war memorial nor a military museum. The National Veterans Memorial and Museum takes visitors on a narrative journey telling individual stories and shared experiences of Veterans throughout history.
Memorial Bench
Through the gift of a Memorial Bench, individuals, families, and groups can memorialize and recognize a Veteran(s) that has played an important role in their life. A bench along the path in the Memorial Grove or inside the Museum can be named with a gift of $2,500. The funds from your gift support our overall mission to Honor, Connect, Inspire, and Educate through strategic priorities.
DETAILS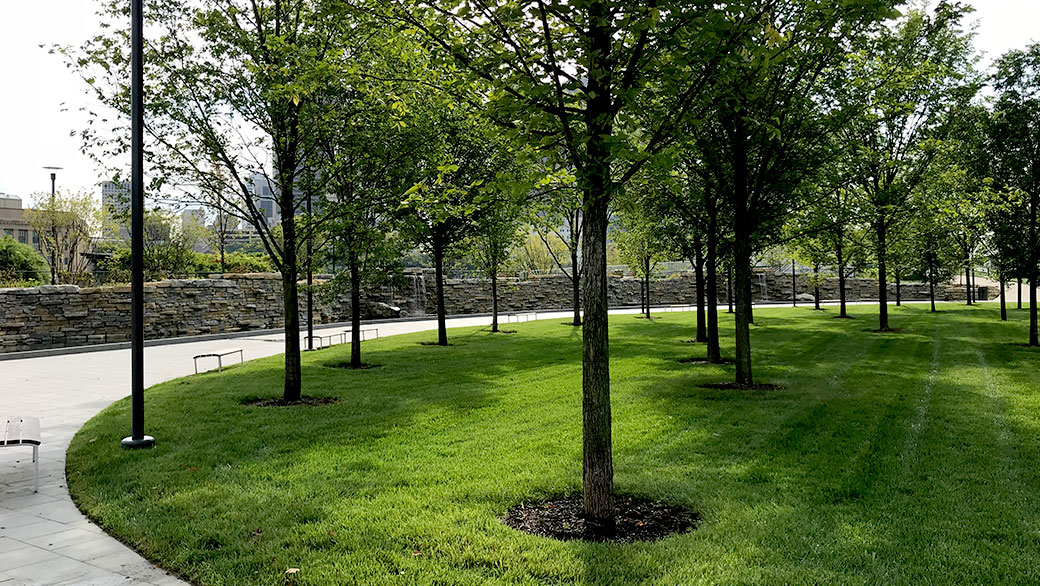 Their stories shaped a nation. Our freedom is their legacy. Share in the celebration, and be inspired by the courage of those who served.
We are more than a museum.
We are the Home of the Brave.
Plan Your Visit