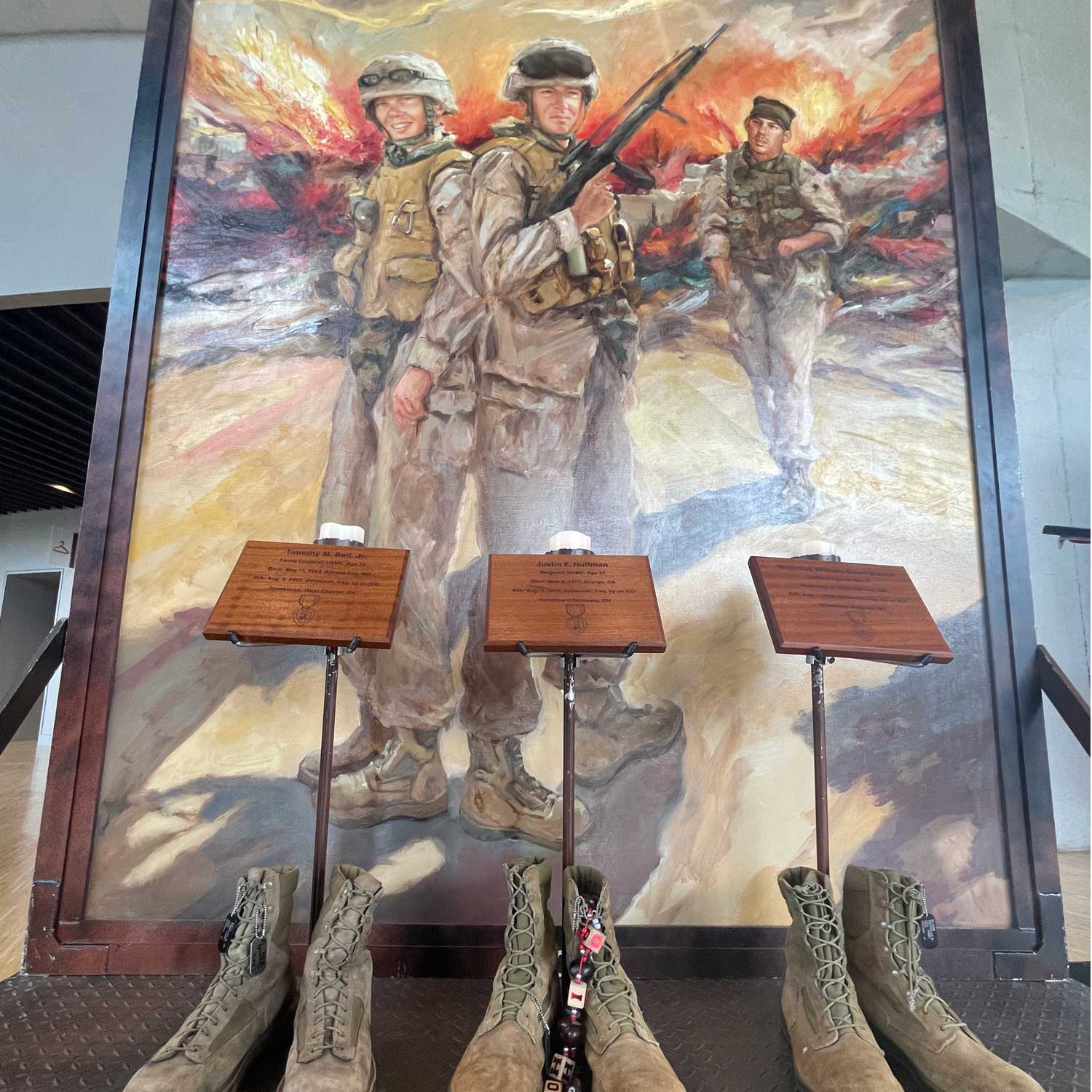 "The Eyes of Freedom" Exhibition
The Eyes of Freedom is comprised of eight large paintings presenting life-size portraits of Ohio-based Lima Company's 23 fallen Marines of 3/25. In front of each Marine lies stands a pair of standard issue combat boots, most worn by the men represented behind them. A candle is lit to memorialize each man's fighting spirit – A sight that cannot be put into words, but will touch your heart.
Thanks to our generous sponsors, no admission will be charged Memorial Day weekend (Sat. – Mon.).