We all know the famous story of Amelia Earhart, the daring woman who flew a multitude of impressive flights and advanced the scope of possibility for female aviators. Her accomplishments are known throughout America, and her story is an inspiring tale for aviators everywhere. While she may be one of the most famous names in early aviation, she is by no means the only woman who battled the gales of opposition surrounding female pilots. To explore the stories of a few of these remarkable women, the NVMM Guest Experience Team strongly recommends adding to your reading list, "Fly Girls: How Five Daring Women Defied All Odds and Made Aviation History," by Keith O'Brien.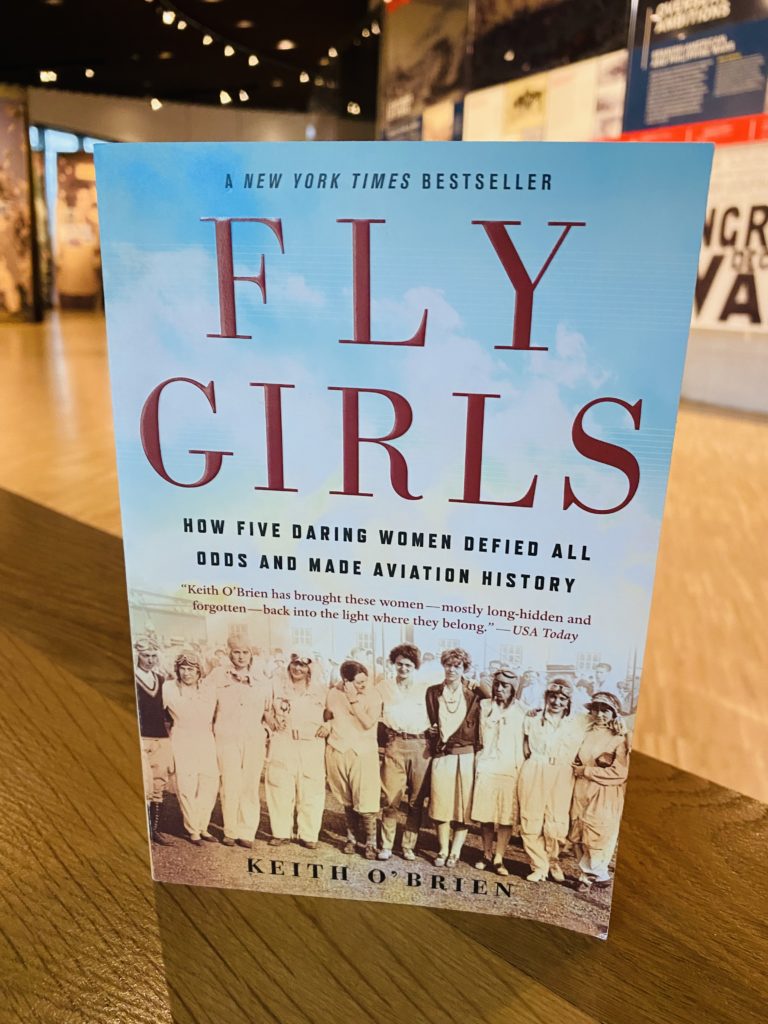 Throughout this chronology, Florence Klingensmith, Ruth Elder, Amelia Earhart, Ruth Nichols and Louise Thaden share the successes and setbacks in their careers, elements of their lives outside of aviation and fragments of their thoughts and opinions on their view of a woman's "place" in society. O'Brien makes it clear in each chapter that despite their differing backgrounds, each woman shared a common moral ground, setting them up to become fast friends and to become a stable support system throughout their careers.
While the accomplishments of these women were vast, they also took on a dangerous endeavor each time they took to the skies. More often than not, machinery or simple human error was eventually the downfall of prominent aviators, and these women were no different. In addition to enduring an already harrowing task, women in aviation withstood the mounting pressure from their families, the media, and societal expectations for women's behavior in the early 20th century. Despite these obstacles, the five women outlined in "Fly Girls" continued to defy all odds and accomplish a myriad of impressive "firsts" for women, in addition to aviation as a whole.
At the National Veterans Memorial and Museum, we celebrate those who made a difference in the world, and we respectfully honor their contributions to America. These women accomplished the impossible, and channeled their drive and intelligence in order to break down the barriers of impossibility, pushing themselves and others to aim higher than anyone could have expected. Despite their differences in background and personal lives, each of these five women shared a drive to succeed and found themselves in the pursuit of aviation.