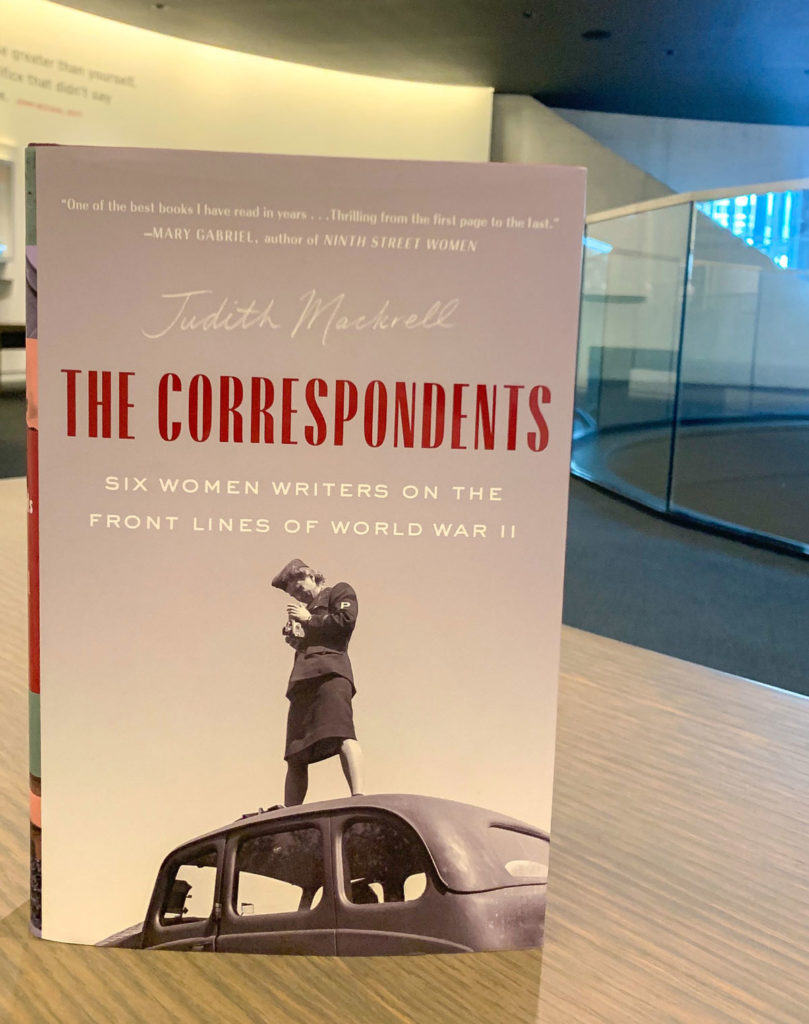 This month, the NVMM Guest Experience team is highlighting "The Correspondents," by Judith Mackrell. The book is a compilation of stories from six female journalists who served along the front lines of World War II, paving the way for women's equality, while significantly aiding the war effort. From braving the dangers of harsh combat zones to conversing with notable luminaries, these women served courageously and heroically, though their service was largely undocumented until recent years. Mackrell beautifully counters this silence in her intimate and heartfelt account of the brave, intuitive and romantic lives of these six journalists who shaped the world's perception of WWII.
Mackrell writes in a complex and personal manner, relaying each woman's story chronologically, riddling her account with historical nuance. Her work captures the harsh, consequential ways in which these women viewed the world, and how it viewed them in return, sugar-coating nothing and omitting no detail. This personal writing style shapes the captivating drama and action sequences. From Martha Gellhorn's stowaway endeavor on a Red Cross ship, to Lee Miller's progression from Vogue cover model to official war correspondent, Mackrell sheds an equal spotlight on their accomplishments. These women each risked their lives, dodging bullets and crossing the threshold of combat zones, all the while shouldering the burden of prejudice on the home front.
There are important details to take away from this book, each of them perspective-shifting. Female journalists were engaged in a two-pronged battle; one for the Allies, and one for their rights. They fought courageously to author reports on the war front and petitioned valiantly for equal rights and representation. This book will truly open your eyes to the strength they posessed to cope with these conditions both mentally and physically.
In "The Correspondents," Judith Mackrell captures the empowering journeys of these journalists. She beautifully honors their contributions and gives due recognition to those whose service had been erased from historical prevalence. This month, we highly recommend adding this tale of adventure, perseverance, love, and war to your reading list.