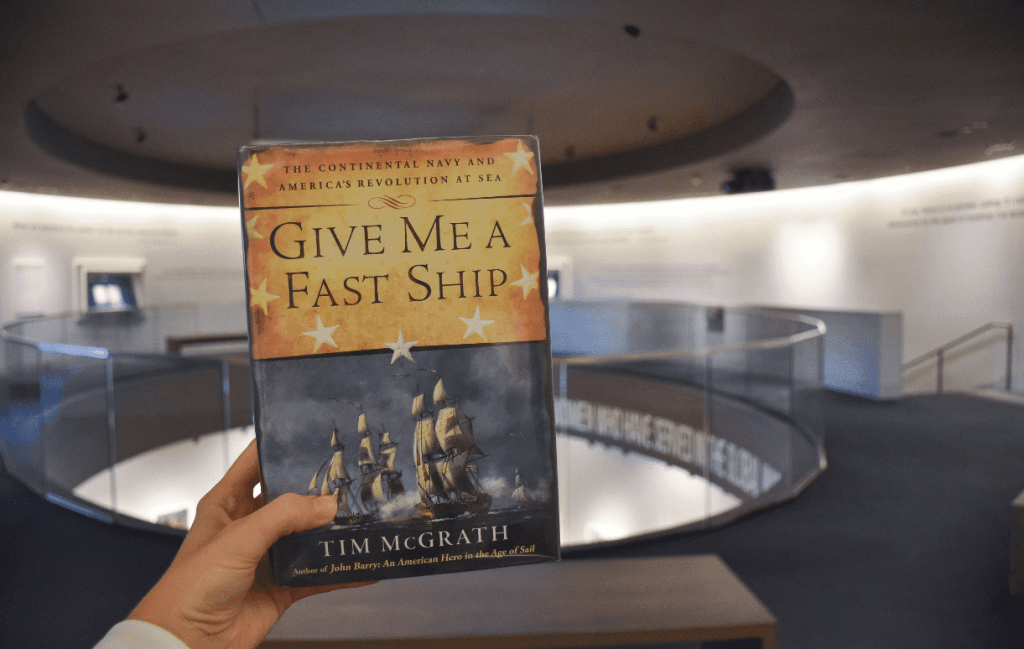 Each year on October 13, we celebrate the birthday of the U.S. Navy, recognizing the establishment of the Continental Navy in 1775. Although it was disbanded after the Revolutionary War and reestablished as the Department of the Navy in April 1798, the value of the U.S. Navy can never be forgotten.
Names like John Barry, John Paul Jones, Abraham Whipple, Nicholas Biddle and Gustavus Conyngham don't often come to mind when thinking of the heroes of the American Revolution. However, their stories along with the experiences of other men bring the pages of McGrath's meticulously researched exploration of the Continental Navy to life in stirring detail. Starting out as an idea, reaching a high point of nearly sixty ships, and ending the war with just two ships, McGrath takes readers on a narrative journey that traces the highs and lows of the Continental Navy over the course of its first ten years.
"Give Me a Fast Ship" was awarded the Samuel Eliot Morrison Award for Naval Literature in 2016, presented to writings deemed by the Naval Order of the United States New York Commandery to have "made a substantial contribution to the preservation of the history and traditions of the United States Navy." We encourage you to read this book, and continue to explore the notions of duty, honor, citizenship and sacrifice that link the patriots of 1776 with the service members of today.
Extend Your Knowledge: