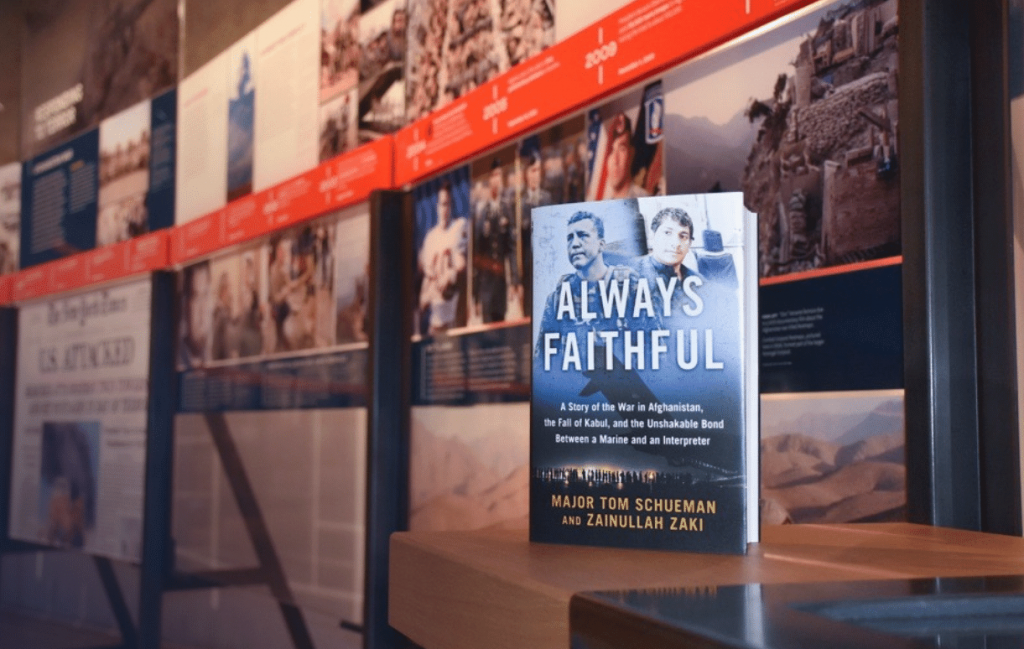 This month, we are sharing Tom Schueman's "Always Faithful," a book that unpacks the struggles of U.S. allies attempting to escape the Taliban through determination and fearless camaraderie. When the United States hastily withdrew from the Middle East, many Afghans who worked with American forces were left behind, scrambling for security and struggling for stability under a terrorist regime. Afghanistan's immediate return to Taliban rule left many of its citizens who aided U.S. military efforts unable to use visas they were promised, putting them at incredible risk for capture and execution.
Released on August 9, "Always Faithful" documents the two converging lives of U.S. Marine Major Tom Schueman and Zainullah "Zak" Zaki, an interpreter who assisted Schueman throughout his service in Afghanistan. Both Schueman and Zaki were raised in environments brimming with chaos and uncertainty, which created within them a sense of fearless independence. Upon joining the American forces, they became friends and loyal comrades, bonding over their past experiences and succeeding together in combat. They each found an avenue through combat leadership to fulfill their desires for meaning and purpose in their lives. Schueman and Zaki were a close and formidable team, each saving the life of the other on several occasions.
Tom and Zak teamed up again to write "Always Faithful," which dives deeper into their shared combat experiences and the lengthy process of bringing Zak and his family to the United States in August of 2021. After Schueman was shipped home from Afghanistan, Zak continued to serve with American forces in his home country. Later that summer as American troops began a hasty withdrawal from Afghanistan, Zak's family was one of many stranded when the Taliban seized control. Unable to bear the thought of what Zak would endure upon capture, Tom worked tirelessly to bring him, his wife and four small children safety to the United States. After starting out twice for the airport on foot and turning back due to enemy gunfire, Zak tried once more. Tom was able to connect with someone on the ground at the airport willing to look for Zak and his family. Schueman's contact spotted Zak and was able to get them through the throng of people attempting to depart Afghanistan.
Since his early years serving with the Marines, Schueman has been vocal about his journey with the United States armed forces. In addition to his June Rally Point conversation with us, he has shared his story during podcasts and interviews. Schueman is notorious for being genuinely down-to-earth and honest about changing the negative stigma surrounding Veterans and their involvement in combat. "Always Faithful" unveils yet another facet of the Veteran experience through the shared bonds and relationship between Schueman and Zaki, and we highly recommend it to you this month.