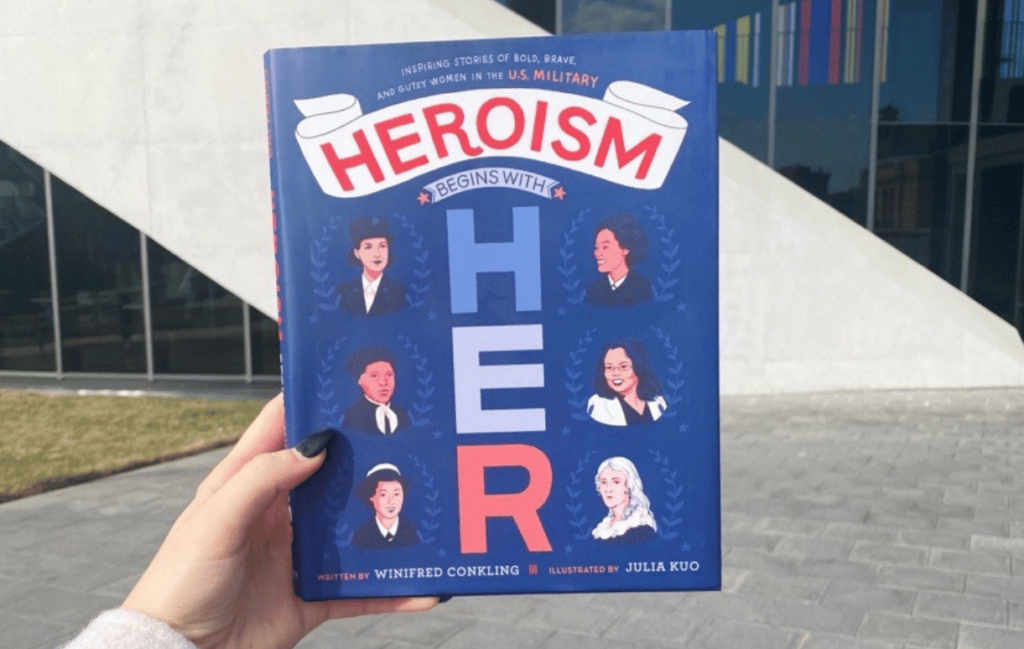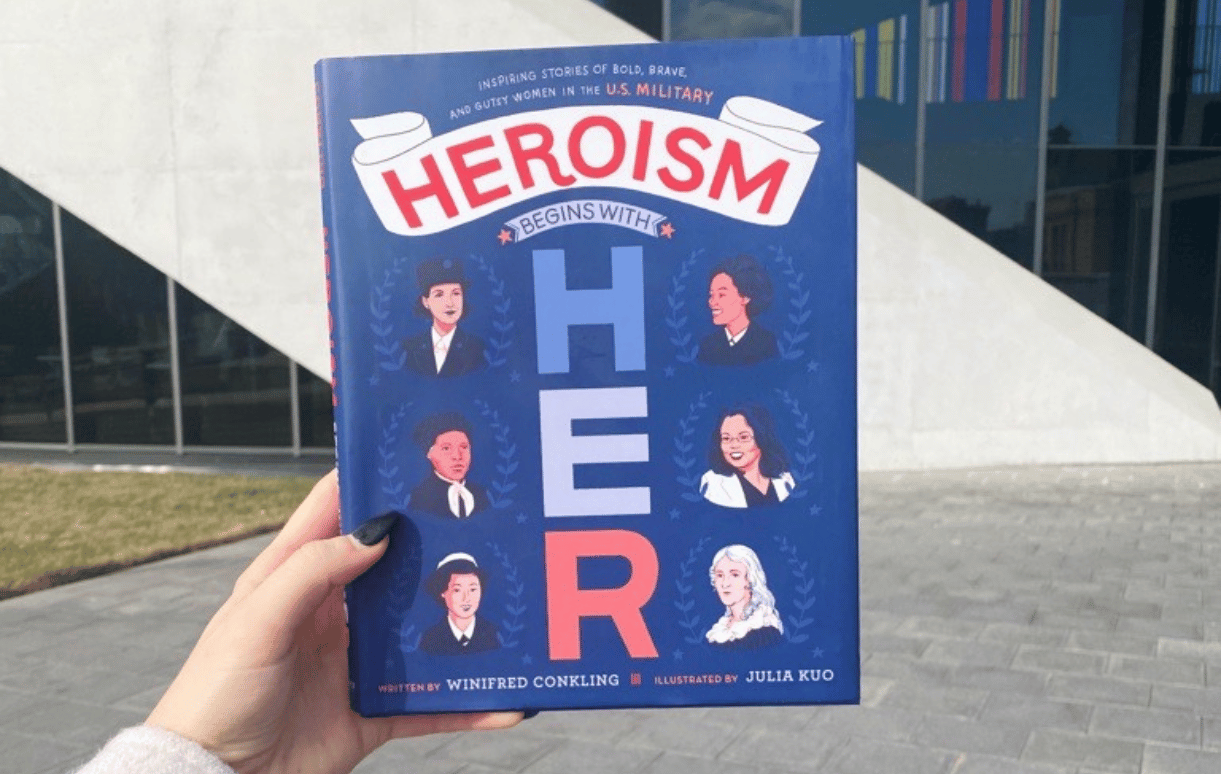 "Heroism Begins with Her" shares the story of more than 70 women and their service in the United States Army, Navy, Air Force, Marines and Coast Guard. An excellent resource for learning more about the evolution of women's roles in the U.S. Military, Conkling's research introduces readers to the lesser-known history of women who chose to serve in the military, even when it was not permitted.
The book is divided into sections based on conflict, from the Revolutionary War through present-day. Each section gives an overview of the conflict in addition to many photographs and illustrations by Julia Kuo. You may recognize some of the names like Harriet Tubman and Bea Arthur, while others are unsung heroines.
Visit the NVMM to learn more about these exceptional women, many of whom are featured on our Museum Timeline.
Extend Your Learning: