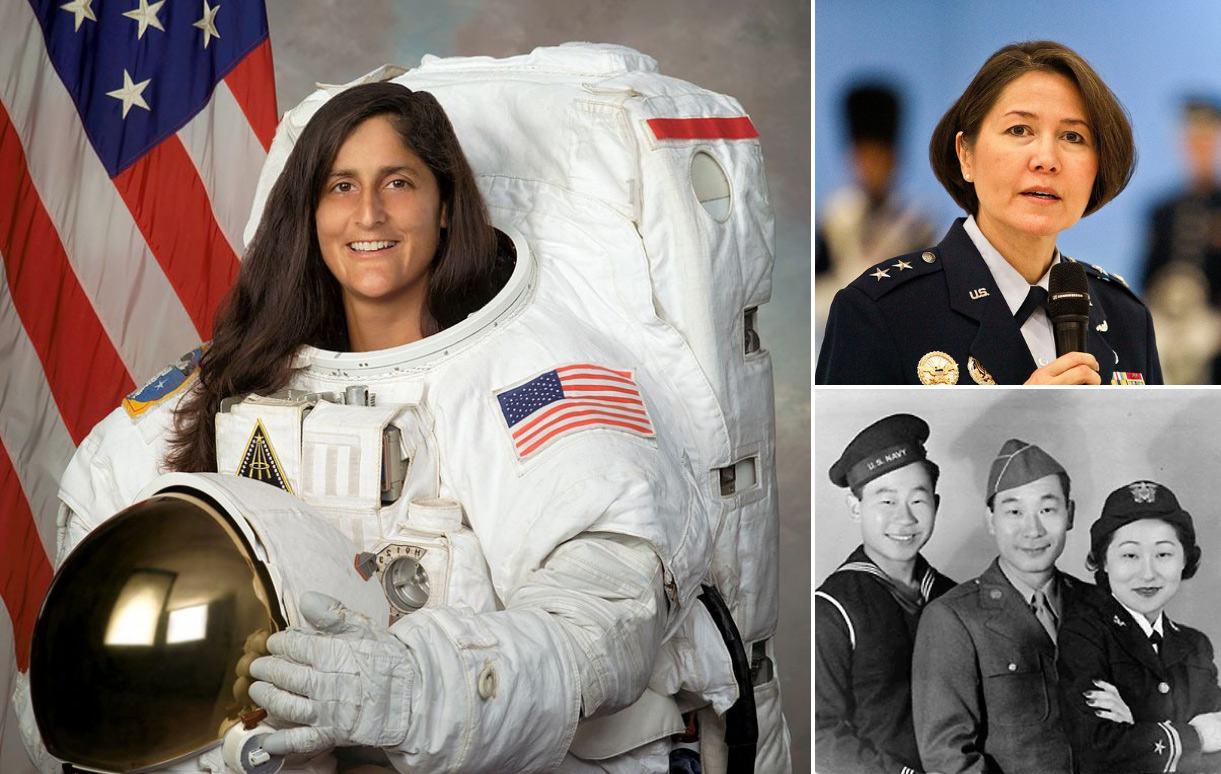 Since 1977, May has been designated as a time to recognize the achievements and contributions of Asian Americans and Pacific Islanders (AAPI). Generation after generation of brave AAPI men and women have helped defend the United States, often in the face of tremendous racial and cultural prejudice. In fact, thousands of AAPI women have served in the military during war and peace, but only a small number of these women have told their stories. This month, we share their determination to be recognized as equals in the U.S. Armed Forces.
Lieutenant Susan Ahn Cuddy, U.S. Navy
One of the most highly recognizable stories of AAPI servicewomen is that of military trailblazer, Lt. Susan Ahn Cuddy, the first Korean American woman in the U.S. military. The three Ahn siblings — Ralph, Philip and Susan — from one of California's first Korean immigrant families, enlisted in the U.S. military in 1942. Lt. Cuddy shared, "A lot of people thought women didn't belong in the service. That made us try harder."
Despite discrimination and inequity, Cuddy worked her way up in the Navy, becoming a Navy LINK instructor in 1943, using a simulator cockpit to teach aviators how to maneuver, and later becoming the first female aerial gunnery officer in the Navy. In other words, she trained fighter pilots to shoot down enemy aircraft. During the Cold War, she oversaw a think tank of over 300 agents working in the Russia section. Cuddy worked on many top-secret projects for the Department of Defense and other agencies during her service with the United States government until 1959. Her perseverance helped open doors for women and Asian Americans in the military.
Florence Ebersole Smith Finch
Florence Finch, the daughter of an American soldier and a Filipino mother, worked for the U.S. Army during World War II while Japan occupied the Philippines. She joined the underground resistance movement and smuggled food, medicine, and supplies to American captives. Eventually, she was arrested by the Japanese, tortured, and sentenced to three years imprisonment. After serving five months of her sentence, Finch was liberated by American forces. Upon returning to the United States, she enlisted in the Coast Guard and was among the first Pacific Island American women to serve. As a SPAR during World War II, she was the first to be honored with the Asiatic-Pacific Campaign Ribbon. At the end of the war, she was also awarded the civilian U.S. Medal of Freedom and shared at the time, "I feel very humble because my activities in the war effort were trivial compared with those of people who gave their lives for their country."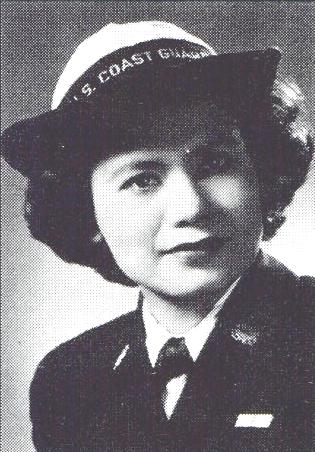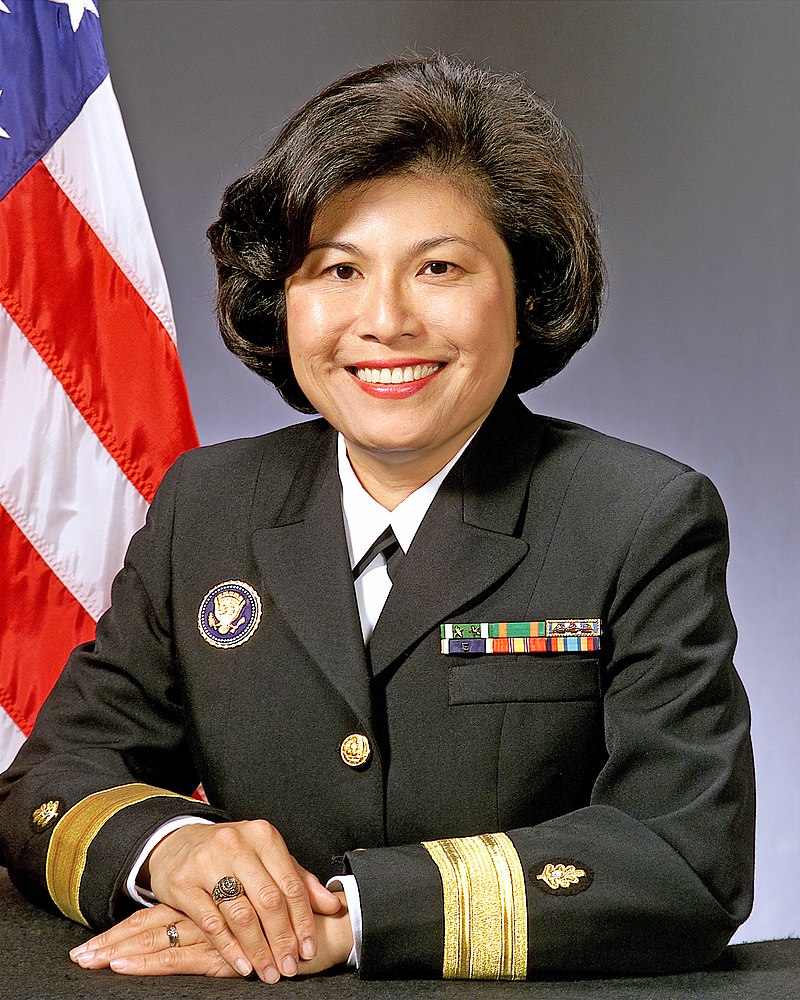 Rear Admiral Eleanor Mariano, MC, U.S. Navy
Rear Admiral Eleanor Mariano comes from a long line of naval service, dating back to 1920. Her father, a Filipino master chief petty officer, served 29 years in the Navy's steward's branch.
In June 1992, Dr. Mariano became the first military woman in American history to be appointed physician to the President. She was the attending physician to President George H.W. Bush and President Clinton. President Clinton promoted her to Rear Admiral in 2000, making her the first Filipino American to reach flag rank. Mariano shared, "It [was] important [for me] to be the first, because that can pave the way for others…If you have the education and the ambition, and work hard, you can achieve it."
Major General Sharon K.G. Dunbar, U.S. Air Force
Major General Sharon K.G. Dunbar didn't envision a career in the military until she dropped her older brother off at West Point and saw women cadets. Her parents encouraged her to apply to an academy, and a year later, she began her journey at the U.S. Air Force Academy, graduating in 1982. Her military career encompassed a series of procurement, manpower, political-military, and command positions. After a 32-year career, two Masters degrees and a Ph.D., she is the highest ranking Air Force officer of Korean descent and the first female in Air Force history to serve as Commanding General of the Air Force District of Washington, the Air Force component to the Joint Force Headquarters National Capital Region, and Commander of the 320th Air Expeditionary Wing, both headquartered at Joint Base Andrews, Maryland.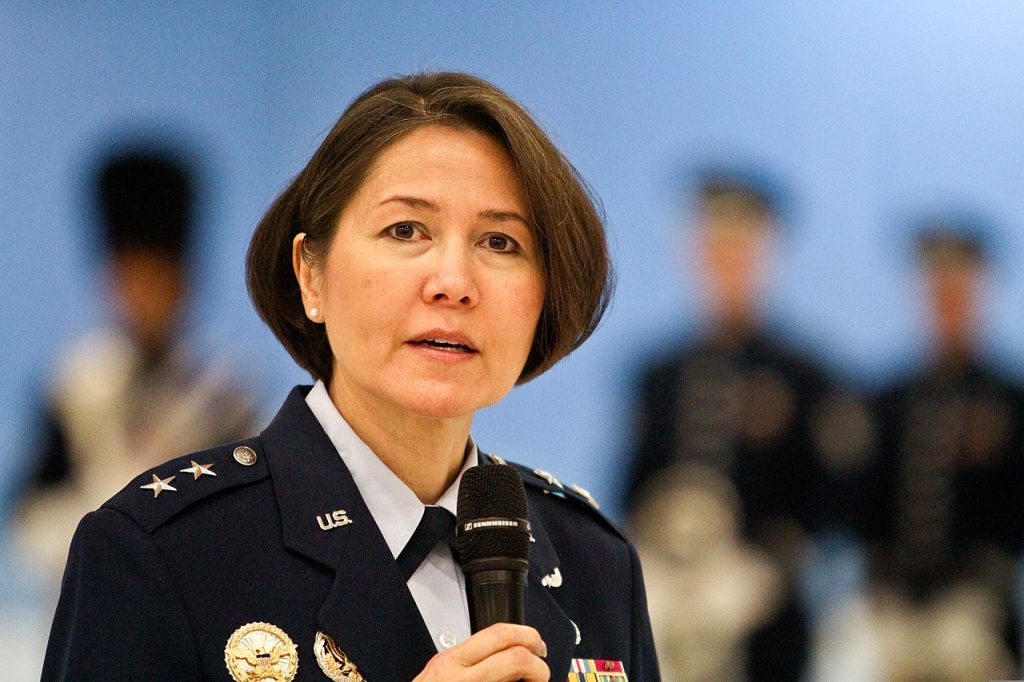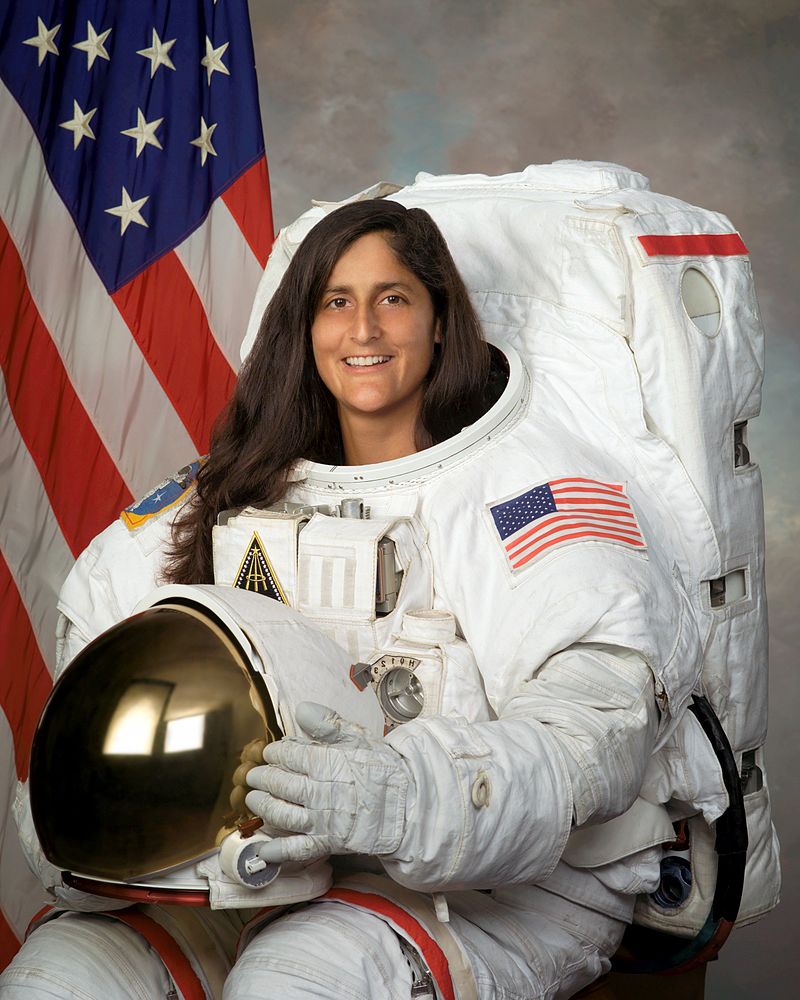 Captain Sunita Williams, U.S. Navy
"I hope. . . that people see that anybody from any background, really, can do this job," said Capt. Sunita Williams. As an Ohio native, U.S. Navy captain and astronaut, Sunita Williams grew up with dreams of becoming a veterinarian thanks to her father, a neuroscientist, and her mother, an x-ray technician. Her life took a different path after watching her older brother's entry into the U.S. Naval Academy. After graduation from the Navy's test pilot school, she embarked on a journey to be an astronaut. As a member of NASA, Williams has spent an impressive 50 hours and 40 minutes walking in space outside the International Space Station (ISS); and in completing two missions to the ISS, she has spent over 11 total months orbiting the Earth. She was the second American astronaut of Southern Indian heritage to go into space.
These five women are inspiring examples of what can be achieved with a commitment to something greater than oneself. Their journey carved a path for future generations of women to follow. Throughout AAPI Heritage Month, we invite you to celebrate their service and integral roles they have and continue to play in breaking barriers and shaping our nation.