This month, we're highlighting, "Keep Your Airspeed Up: The Story of a Tuskegee Airman," as part of our monthly reading list. Throughout the pages of his book, author Lt. Col. Harold H. Brown, U.S. Army Air Force (Retired), shares his grit and resilience as part of the famed 332nd Fighter Group, the Tuskegee Airmen combat fighter pilots. As a group, they advanced diversity in the U.S. military by showing their capabilities to fly military aircraft and become an elite flying force during World War II. Their strength and determination to fight a war while fighting racism helped break many long-standing prejudices in the military.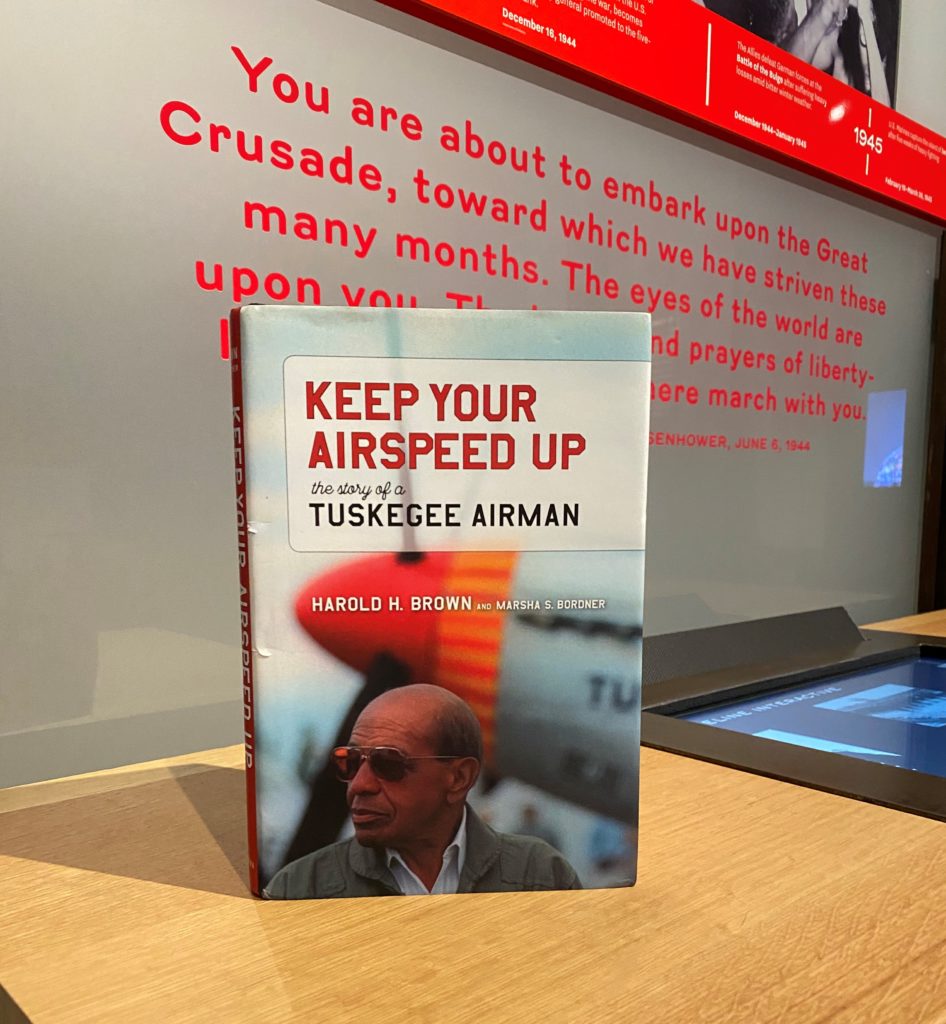 This book is an insightful autobiography which details defining events and thrilling moments in Harold Brown's life. He details his childhood and various factors that influenced his introduction to aviation and military service, intertwining history and elements of motivation throughout his narrative. Brown entered the military to pursue a career in flying and was immediately accepted into the Tuskegee Institute in Alabama. He served in World War II, the Korean War and with Strategic Air Command during the Cold War. Brown highlights interactions with other pilots and authorities, his missions flown and his progression within the military aviation ranks.
As you read this book, you will feel as though you're listening to a trusted friend or relative. He shares each hardship and every success with poise and humility – including his time as a prisoner of war and being awarded the Congressional Gold Medal, along with his fellow Tuskegee Airmen. By presenting himself in such a manner, he instills his genuine mission in the hearts of his readers, revealing his "how" and his "why" for success. This writing style also reveals his identity as a teacher. He laces the pages with valuable lessons, and even explicitly states a few words of advice at the end of his work. A lesson can be learned both through his journey and his intention in chronicling his story.
On a recent visit, Lt. Col. Brown shared with us many pearls of wisdom, including "Always keep flying." This truly defines who Harold Brown is as a teacher, a leader, a writer and an aviator. Our Guest Experience Team highly recommends adding this NVMM Reads to your book list this February.