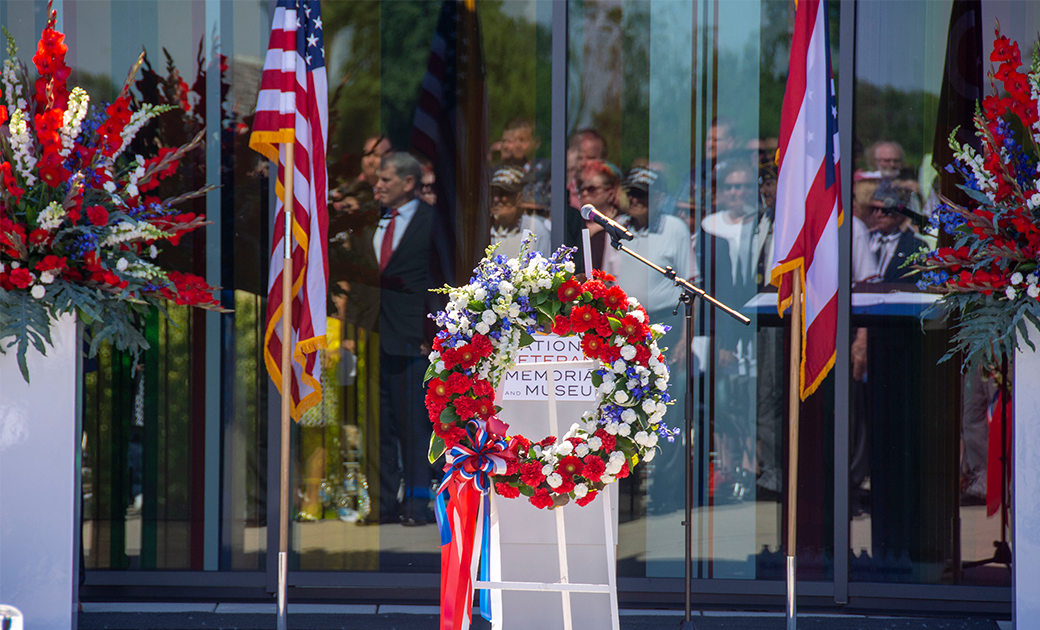 Memorial Day 2020 will be unlike any our nation has ever experienced. For the first time since the observance began as Decoration Day following the Civil War, we will not gather for ceremonies, wreath layings and parades to honor our nation's fallen.
While we may be separated physically, we are united in gratitude and respect for all those who wore the uniform and made the ultimate sacrifice for our freedom. The lessons of their bravery and selfless acts of courage have even more meaning during this unique time. Their stories must live on so all of us can continue to learn from them.
President George H.W. Bush, said it well on Memorial Day 1992, "On this day, we must tell the stories of those who fought and died in freedom's cause. We must tell their stories because those who've lost loved ones need to know that a grateful Nation will always remember. We must tell their stories so that our children and grandchildren will understand what our lives might have been like had it not been for their sacrifice."
Americans have been sacrificing for freedom in every conflict since the Revolutionary War, and each and every one of them has a story. At the National Veterans Memorial and Museum, we are committed to telling stories of the Veteran experience because we believe that they inspire all of us to live a life bigger than ourselves. Service to country comes in many forms – whether it be in the military, in your school or in your community – and our actions can impact the lives of others.
As Americans, we all have the responsibility to continue the stories of those who gave their lives for freedom. This Memorial Day, take the time to learn about a brave American who died in service to our country. Start with your family. Ask about a great-grandfather who served in WWII or maybe an aunt who was stationed in Iraq. Who will you always remember?
This Memorial Day, my wife Margie and I will always remember: Jonathon Grassbaugh, a super young Paratrooper and Army Captain. Jonathon and I served together in Iraq. He was so full of life, but was killed in his next tour. His beautiful wife Jenna continues to serve our nation.
Capt. Michael Cerrone is another super Army paratrooper we will always remember. I served with Michael's dad, Brig. Gen. Jim Cerrone, and Michael served with my son Dan in the 82d Airborne Division. Michael lost his life in Iraq.
Col. John T. Kenneally was my 3rd Ranger Battalion Commander. He and seven other warriors perished in a helicopter crash 29 October 1992.
Join in the National Veterans Memorial and Museum's 2020 Memorial Day commemoration by sharing your remembrances. Include the Veterans' name you will always remember and their story on social media with the hashtags: #IWillAlwaysRemember #MemorialDay2020 #NVMM
Together, we will honor, preserve and share every Veteran's story.
Hooah!

Lt. General Michael Ferriter, U.S. Army (Retired)
President & CEO, National Veterans Memorial and Museum