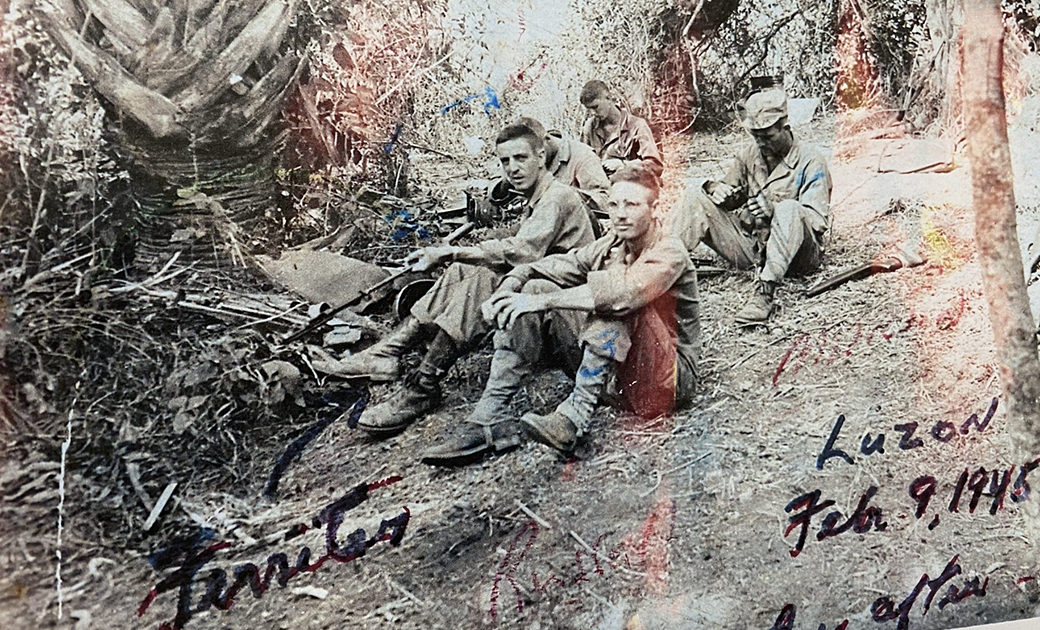 My father, Richard H. Ferriter, fought in the Pacific during WWII and began his combat on Guadalcanal. An infantry officer in the Army's heralded 25th Infantry Division (Tropic Lightening), he served as a rifle platoon leader and was selected to command the Division Reconnaissance Company. This meant many of his combat patrols were behind enemy lines. He and his men often preceded a landing by Army or Marines forces.
Following one engagement, then Captain Ferriter received the Distinguished Service Cross. It is our Nation's second highest award for gallantry and valor.
He retired from the Army in 1972 as a Colonel. Quite impressive for a man who joined the Army, served as a Private and went to the Officer Candidate School to become an officer.
In 1989, after I completed command of Bravo Company 2nd Ranger Battalion, my father, my brother John, and I travelled back to Guadalcanal and retraced his patrols for about twenty days. It was a true time of a lifetime for John, me and Dad. He had several different native guides as we moved up the island-hopping campaign in boats, float planes and even dugout canoes. We visited the exact coral reef from which, then Ensign, John F. Kennedy was rescued from after his boat PT 109 was shot out from underneath him. (Side note: Last summer, here at the National Veterans Memorial and Museum, a Chief Petty Officer from the same squadron visited. I asked what kind of leader JFK was and he said, "Better than most.")
The Guadalcanal campaign, also known as the Battle of Guadalcanal and codenamed "Operation Watchtower" by American forces, was a military campaign fought between Aug. 7, 1942, and Feb. 9, 1943, on and around the island of Guadalcanal in the Pacific theater of World War II. It was the first major land offensive by Allied forces against the Empire of Japan.
The National Veterans Memorial and Museum team thanks and honors all those who have served and, especially on this anniversary, those who served in the Battle for Guadalcanal.
Hooah!

Lt. General Michael Ferriter, U.S. Army (Retired)
President and CEO of the National Veterans Memorial and Museum