On National Fossil Day, we're exploring the hidden treasures of our Memorial Grove. Prehistoric shelled creatures named Brachiopods are what remain fossilized in the limestone of our main water feature. Today, we go fossil hunting with our friends at Ohio History Connection.
Plan a Fossil Hunt Expedition!
There are several great parks throughout Ohio that are excellent places to explore including Trammel Fossil Park, Cuyahoga Valley National Park, Oakes Quarry Park, East Fork State Park, and Cowan Lake State Park.
If you find fossils while exploring these parks, remember to leave them where you found them unless it is specified that you are allowed to remove the fossils. This way we make sure that the fossil can be found again by other fossil hunters.
Fossils and the Military
The U.S. Army Corps of Engineers accidentally began collecting fossils in 1936 after the passage of the Flood Control Act. While creating the Caesar Creek Lake dam in Ohio, engineers exposed an approximately 438 million-year-old seabed filled with fossils.
One of the most famous fossils found by the engineers was the Wankel's T. Rex, the first tyrannosaurus rex skeleton found with intact tiny front arms. Many of the fossils they discovered are now in museums and universities.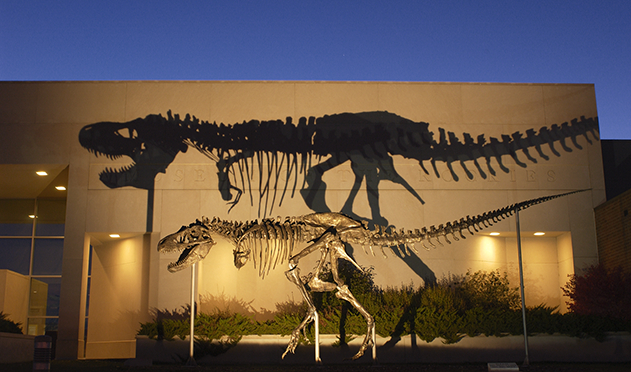 Did you know?