Veterans make up 64% of our membership family, including many Coast Guard Veterans who proudly represent their branch by sharing their diverse and distinctive stories of service.
Today, we celebrate the Coast Guard with a story from Martha "Meg" Cook, a WWII Veteran and an Inaugural Member of the Museum.
Martha's Story: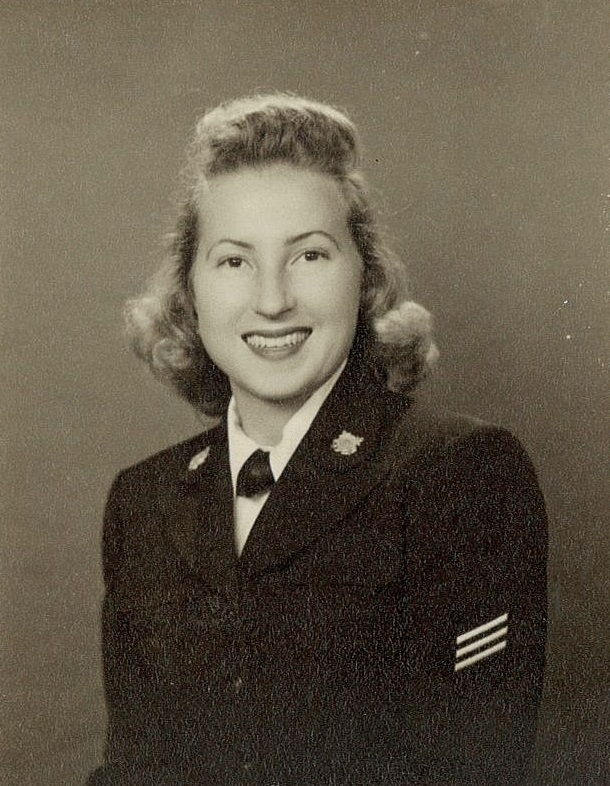 "I believe I first became aware of the opportunity to join the Coast Guard in 1943 after seeing an ad of some sort somewhere. I can't remember if it was in the newspaper or on the television, but they were looking for female recruits and it seemed like an interesting job. So, I talked it over with my family and I was able to contact the Coast Guard. They came to my hometown in Hamilton, Ohio to interview me. Since I wasn't yet 21 at that time, the Coast Guard had to get permission from my parents to join.
The women in the Coast Guard's Women Reserve during WWII were called SPARs. It was derived from the first letter of each word of the Coast Guard motto which is "Semper Paratus – Always Ready." We also talked a lot about the name coming from the four freedoms protected by the constitution: speech, press, assembly, and religion. It was an incredibly special group to be a part of.
My first tour of duty was with the Mess Treasurer's office where I worked as a bookkeeper. I would check information and the food bills that came in from the tenders. I worked with a regular Coastguardsman, he was a Chief Petty Officer, and he was training me. All my work happened in a regular office. There were others too – Yeomans, two other women, and a Lieutenant. But the only regular Coastguardsmen was that Chief Petty Officer.
In the beginning, civilians and other military personnel didn't care much for women being in the service. They didn't think that we should be, as I recall. But it wasn't pronounced. It was an undercurrent thought that women shouldn't have anything to do with the military. But we showed 'em!
I think the men in the military assumed that women would be sent to the front lines of combat. That was not the case at all in my time; women weren't even trained for combat. Our purpose in the service was to free men to go to combat areas. We were in more administrative, supportive roles such as cooks and nurses. It was a new day for women in all fields of employment when we went into the military. We opened doors for other women.
So, I was glad when I got the opportunity to go to vessel repair during my second tour. The attitude towards women there was completely different. For one, there were more women in vessel repair than in the Mess Treasurer's office. We took care of a lot of equipment for other branches; we worked on an Army ship once during my time there. I was still doing bookkeeping but I enjoyed so I remained in vessel repair until my discharge in 1946, just a few months after the war ended.
After I was discharged, I headed back to my hometown in Hamilton, Ohio and worked as a bookkeeper there before I was promoted to a bank teller. My life after the Coast Guard took me all the way to California and back. I moved out there with a friend when I was 24 and that's where I eventually met my first husband. I'm 98 and back in Ohio now and I'm so glad I picked the Coast Guard.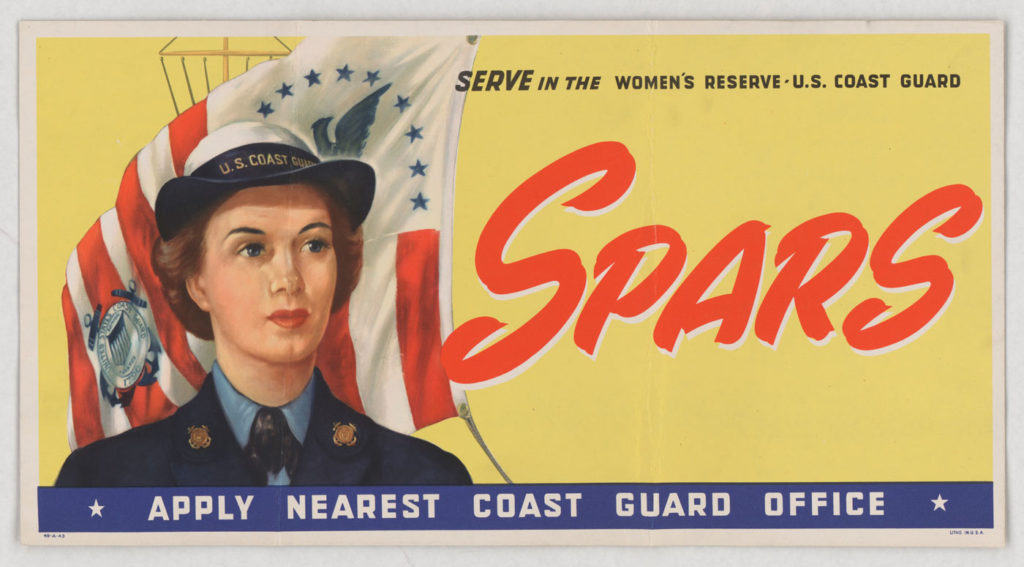 It was a smaller unit – not as big as the Navy or Army – which ended up being a better fit for me. They do so much for people, whether its' peacetime or wartime. The Coast Guard is 24/7 on duty for all disasters that come along. I think that a lot of people overlook the Coast Guard because when you think of Veterans, you think of wat and when you think of war, you think of some of the larger branches of the military.
But there is a branch that does a tremendous amount of work even if it is during peacetime or off the battlefield and that is the Coast Guard. Whether it's storms, hurricanes, or other catastrophes, the Coast Guard is there. It is our occupation to help when there is a problem. I admire them so much, I think they're wonderful. "
Thank you to Martha for sharing stories from your time in the Coast Guard. We are forever grateful to our Veteran Inaugural Members who continue to share their stories, and to all Veterans for their service.
We're always looking for other dedicated Veterans to join our membership family. Join as an Inaugural Member of the Museum for as little as $35 and share your military pride with others.