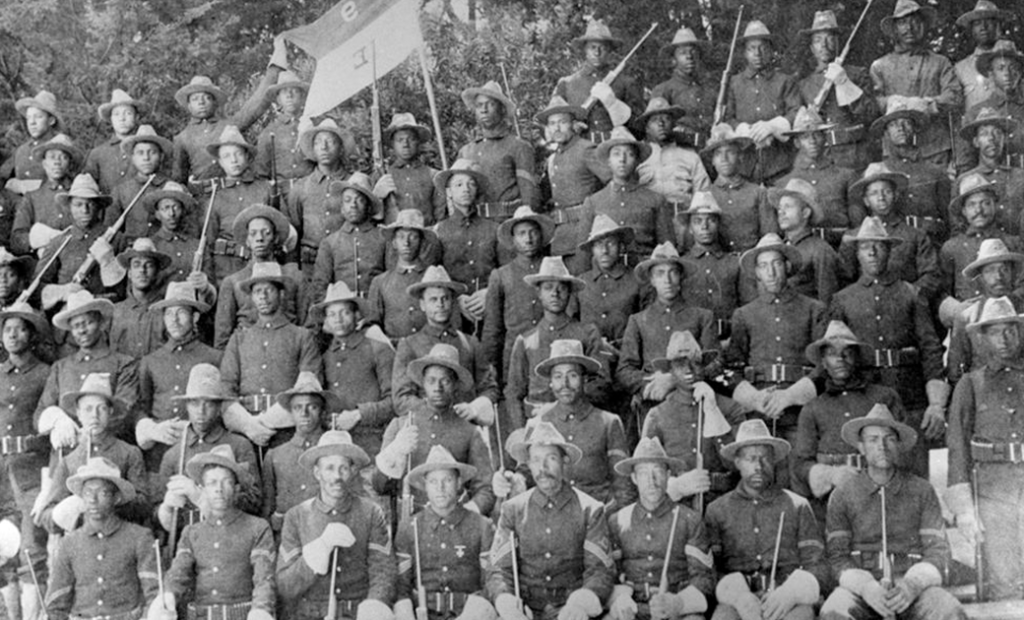 by Dr. Charles A. Wash, Jr.
Col. Charles Young was the third African American to graduate from West Point Military Academy in 1889 and the first African American Colonel in the U.S. Army. Young was born into slavery in Mays Lick, Kentucky, in 1864. His father, Gabriel, escaped across the Ohio River to Ripley, Ohio, and enlisted in the Fifth Regiment of Colored Artillery (Heavy) near the end of the American Civil War. His service earned freedom for the family, which was guaranteed by the 13th Amendment after the war. After graduating at to the top of his class from an all-white school in Ripley, Young took the competitive exam for West Point and reported to the military academy in 1884. He went on to serve as second lieutenant of the Ninth U.S. Cavalry in Nebraska and Utah, the famed Buffalo Soldiers unit.
After the sudden death of Lt. John Hanks Alexander, the second African American graduate from West Point, Young took over as professor of military science at Wilberforce University in Ohio, which was authorized by President Cleveland in 1893. Because of the intensity and pride Young instilled in the military training program during his four years at Wilberforce, the program is still going strong today as the Marauder Battalion at Central State University.
In 1896, Young was promoted to first lieutenant and later to major and appointed commander of the Ninth Ohio Volunteer Infantry Battalion, where he served in the Spanish American War and the Philippine-American War. Later, he was assigned to the Presidio of San Francisco, California, where he also served as acting superintendent of Sequoia National Park in 1903, making him the first African American National Parks Service Superintendent. His indelible mark can still be seen today at Sequoia and Kings Canyon National Park where the main road was built, protected, and maintained by his unit.  
From 1904-07, Young served as the first African American military attaché to Hispaniola, and from 1912-15 he served in the same position in Liberia in West Africa. In 1916, Young served in the Tenth U.S. Cavalry during the Mexican Punitive Expedition to combat Pancho Villa. He also received the NAACP Spingarn Medal and Award, the highest honor awarded to an individual by that organization.
Despite his exemplary service, Young was involuntarily retired from active service in 1917, officially due to health-related issues the Army said deemed him unfit for service. However, in a letter to the secretary of the Army, President Woodrow Wilson expressed concern that white officers would refuse to serve under a black commander, consequently Young's service was denied. Young protested by riding his horse from Wilberforce to Washington D.C., to prove his fitness to serve. Though Young was successful, his reinstatement intentionally came so late in 1918, that he was unable to serve in WWI, thus being denied a promotion to the first African American Brigadier General. He served a second stint as military attaché in Liberia from 1920-22.
Young died on a reconnaissance mission in Lagos, Nigeria, in 1922, and was buried in Ikoyi Cemetery. On June 1, 1923, Colonel Young was reinterred at Arlington National Cemetery after one of the largest funeral processions ever through Washington D.C., second only to that of President John F. Kennedy. The controversy over Young's denial of the rank of Brigadier General still rages today, where there are national efforts to lobby Congress to award him a posthumous and earned promotion to Brigadier General.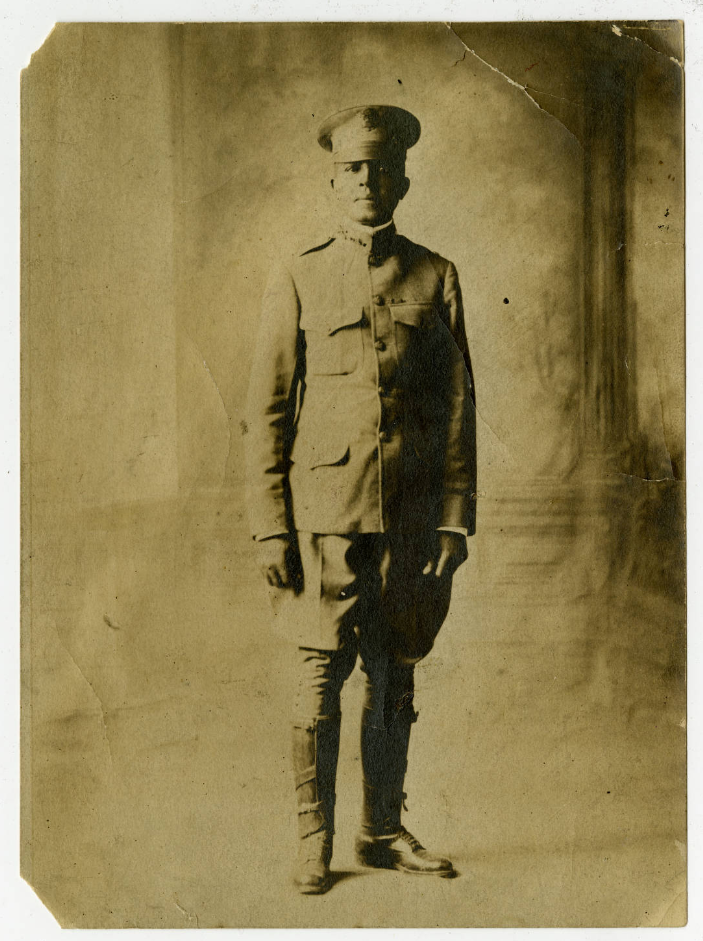 Dr. Charles A. Wash, Jr. is the Executive Director at the National Afro-American Museum and Cultural Center (NAAMCC) in Wilberforce, Ohio, a division of the Ohio History Connection (OHC). He earned his M.A. and Ph.D. from Howard University in Latin American/Caribbean History with an emphasis on the transatlantic slave trade to South America and the Caribbean from the 15th to 19th centuries.
Experience these stories in your classroom at home. Head to our Education page.
Banner photo: National Park Foundation