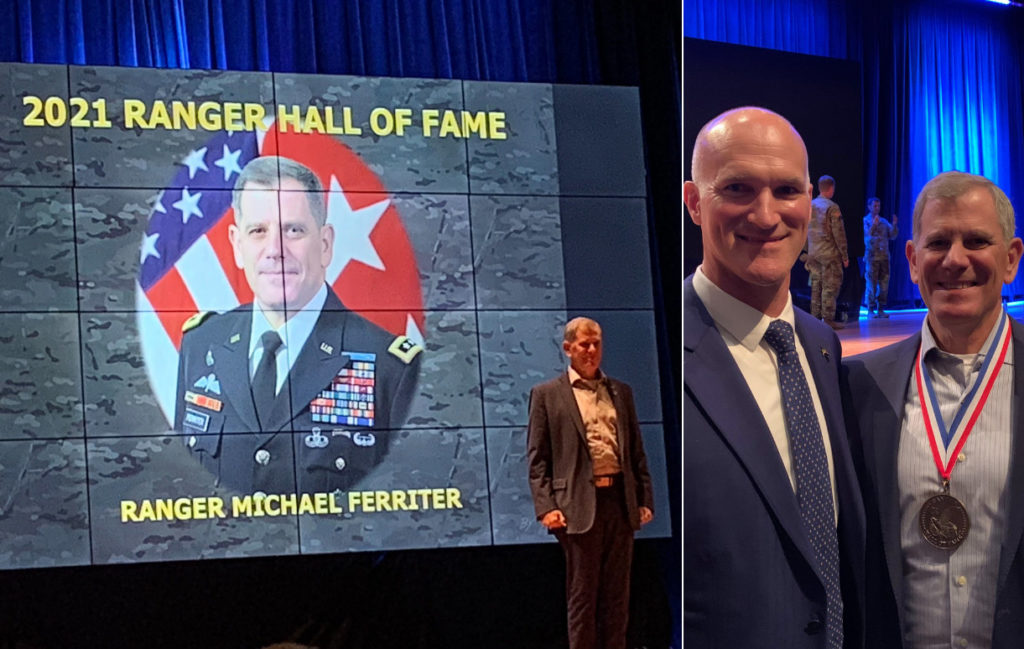 Congratulations to our President and CEO, Lieutenant General Michael Ferriter on being inducted into the U.S. Army Ranger Hall of Fame!
"This is an incredible honor and accomplishment, especially when you consider the tens of thousands of Rangers who honorably and heroically served our country in World War II, the Korean War, Vietnam and now, our modern day Ranger Regiment. It's similar to an NFL player being enshrined in the Pro Football Hall of Fame in Canton."
Formed in 1992, the Ranger Hall of Fame serves the exclusive purpose of honoring and preserving the contributions of America's most extraordinary Rangers. Those charged with administering the Ranger Hall of Fame take particular care to ensure that only the most extraordinary Rangers are inducted, a difficult mission given the high caliber of all nominees.
Some of Lt. General Ferriter's highlights include:
The 2021 Class of Inductees:
LTG Michael Ferriter (Ret.)
MG Jeffery Bannister (Ret.)
COL William Powell (Ret.)
CSM Richard L. Davis (Ret.)
SGT Stephen Crabtree (Ret.)
COL Clarence Matsuda (Ret.)
CSM Hugh A. Roberts (Ret.)
Honorary: Jonnie Clasen (Ret.)
Congratulations to everyone selected for induction into the 2021 Ranger Hall of Fame. Rangers Lead The Way!