Rally Point: Impacting Military Children through Purple Star Schools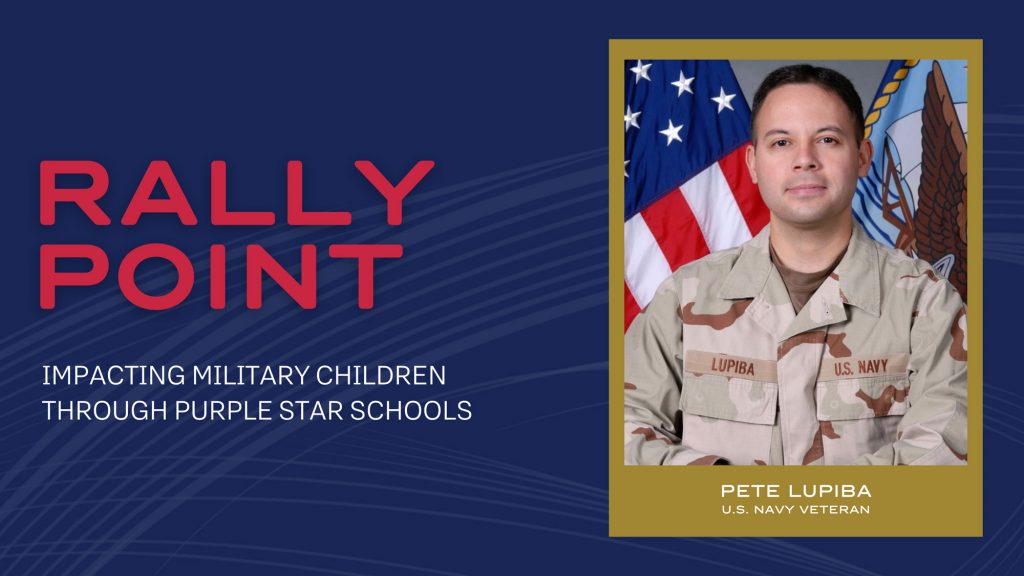 We are proud to celebrate April as the Month of the Military Child in honor of more than 1.6 million military-connected children of all ages worldwide. On Saturday, April 2 at 11 a.m., we welcome U.S. Navy Veteran and Commissioner Pete LuPiba, founder of the Ohio Department of Education's Purple Star Award, for our online Rally Point conversation. Purple Star Schools are located in more than 30 states including Virginia, Texas, South Carolina, Florida, California and New Hampshire. To-date in Ohio, there are 381 Purple Star Schools that support military families from Lake Erie to the Ohio River. Each Ohio school has a Purple Star school liaison, an educator on campus in support of military-connected children. Learn how Purple Star Schools help manage the challenges military-connected children face.
Details
DATE:
Saturday, April 2, 2022
TIME:
11 a.m.
LOCATION:
Virtual
Rally Point will be available to watch after it's live premiere.