The New Home of the Brave
See courage up close and personal – at the only museum in America that gives a voice to ALL our Veterans. Visit today, and get to know the courageous men and women who answered the call for our country. Hear their stories. Honor their service.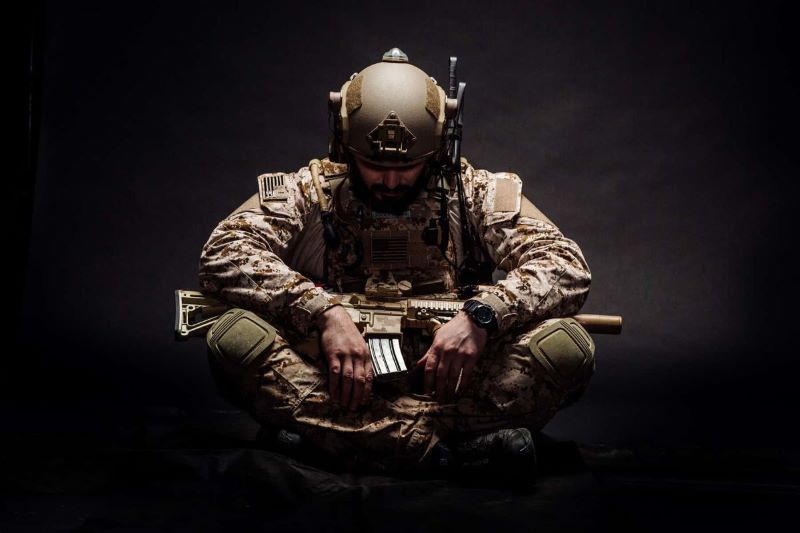 June is PTSD Awareness Month
See what the National Veterans Memorial and Museum is doing during the month of June for National Post-Traumatic Stress Disorder (PTSD) Awareness Month. Find out how to help in the fight against this invisible enemy, the signs and symptoms to watch out for and how you can help those who are struggling. Visit the page below for more information.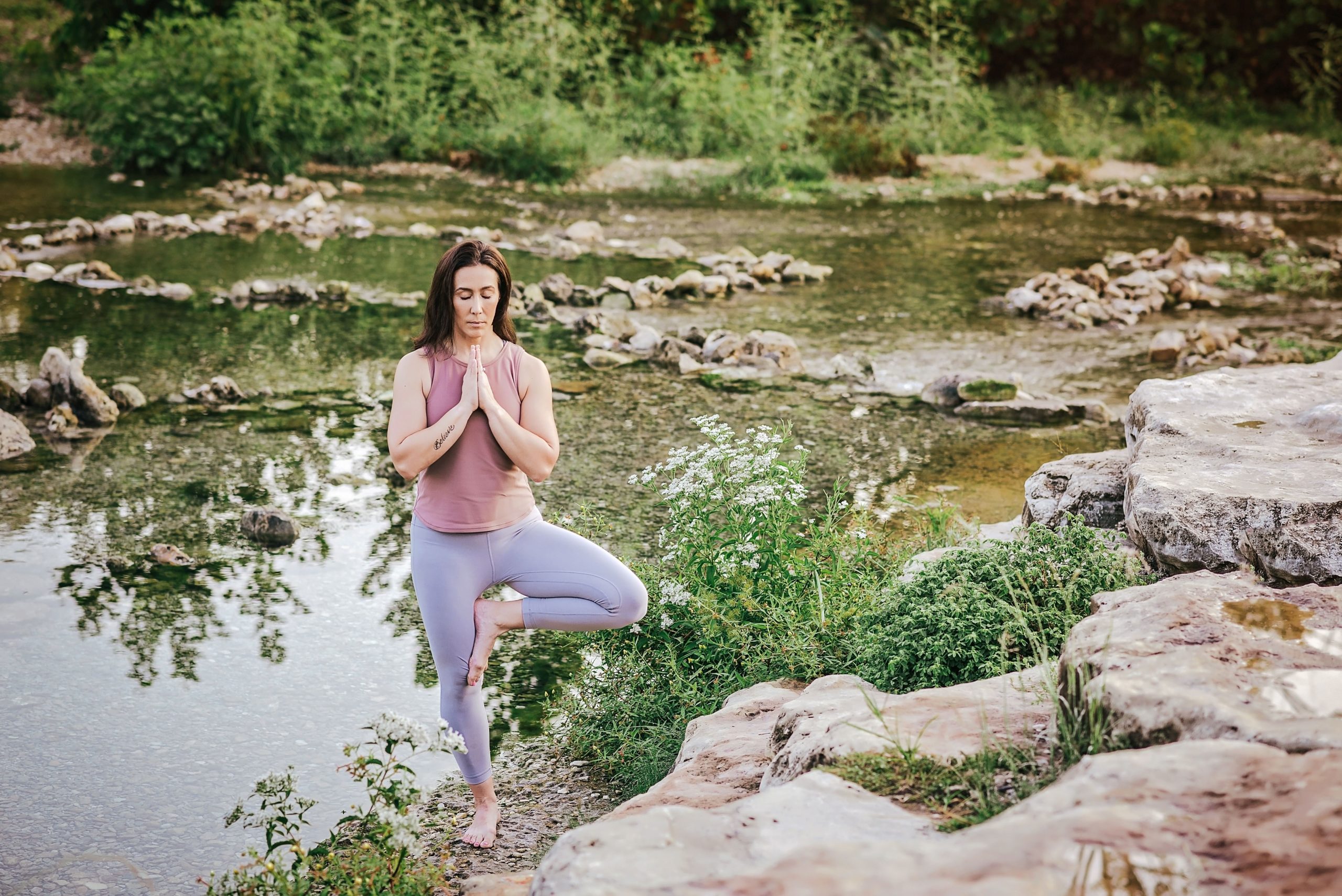 Saturday, June 26 | 11 a.m. – 12 p.m.
Healing Power of Yoga
As a part of PTSD Awareness Month, Veteran and Gold Star Spouse Jennifer Ballou will host an in-person and virtual yoga session at the National Veterans Memorial and Museum. This program will include a brief introduction and a 45-minute Restorative Flow yoga class, followed by closing remarks on how yoga and mindfulness tie into physical wellness and mental health. Tickets are limited to 40 in-person guests, so reserve your space now! Please bring with you a yoga mat or towel and one bottle of water.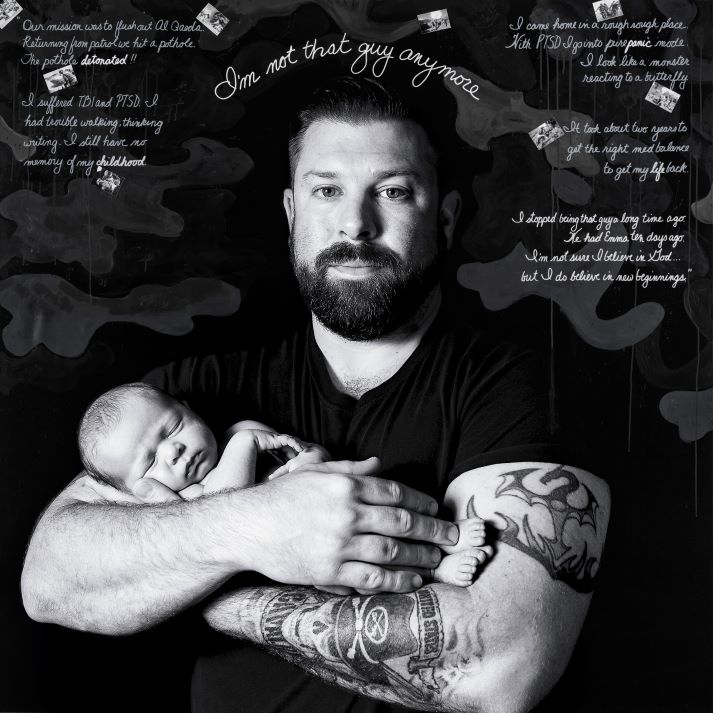 SPECIAL EXHIBIT
Depicting The Invisible: A Portrait Series of Veterans Suffering From PTSD
This special exhibit features 14 hauntingly beautiful six-foot by six-foot, mixed media works on canvas by artist Susan J. Barron. Barron was inspired to create the portrait series after hearing that 22 Veterans commit suicide every day in our country. On view through January 2, 2022.
Learn More
Facility Rental
An ideal venue for a variety of special events. Available to Veterans and the general public.
Learn More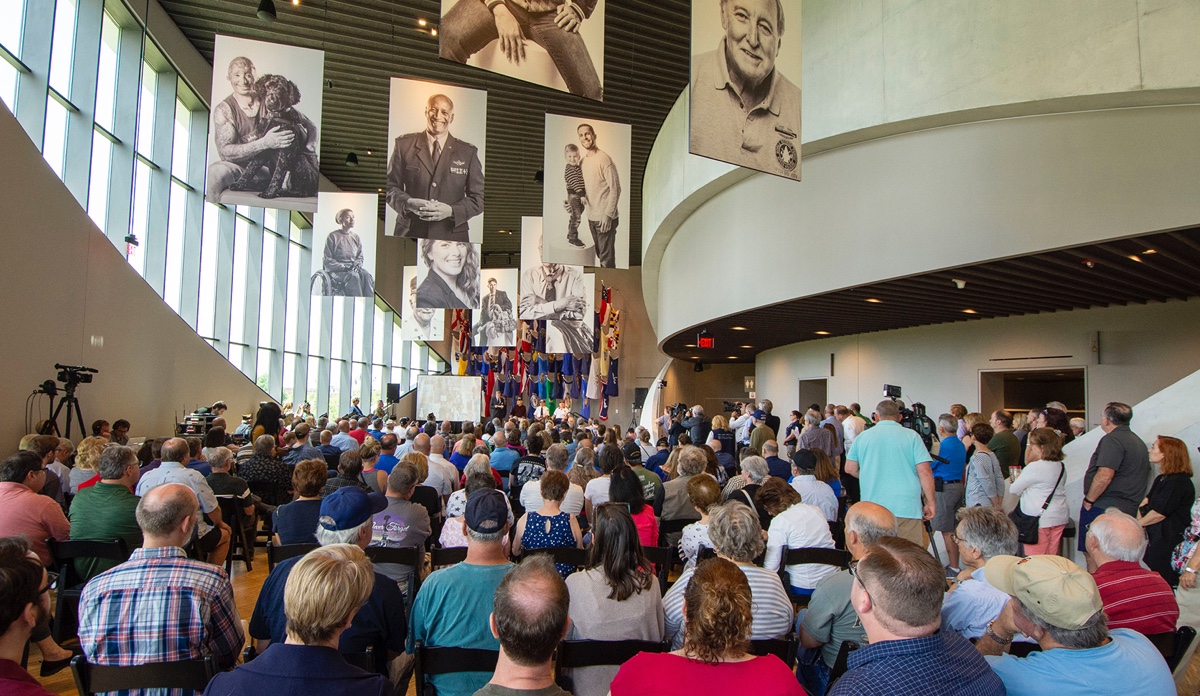 Exhibit Gallery
Explore key themes and pivotal moments in Veterans' journeys through personal stories, artifacts and remembrances.
See Gallery