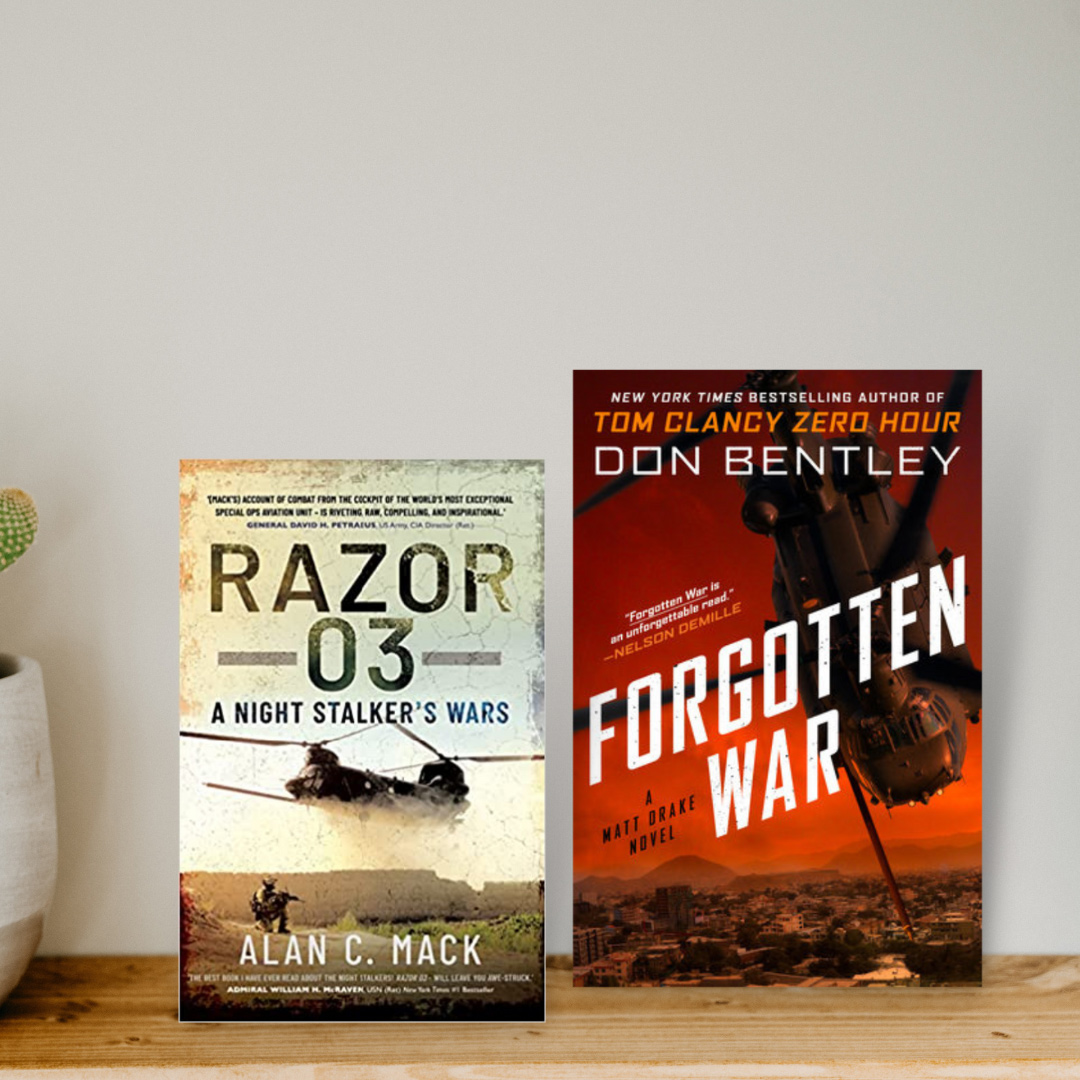 NVMM Reads Author Series
We're kicking off our "NVMM Reads Author Series" by introducing two U.S. Army Veterans and authors who will discuss their new releases and answer audience questions. New York Times bestselling author Don Bentley, former Apache helicopter pilot and FBI special agent, will share his latest thriller Forgotten War. Bentley's experience includes his role as the air mission commander for the Apache and Black Hawk aerial quick reactionary force during Operation Red Wings, the mission to rescue four Navy SEALs including Marcus Luttrell. This action formed the basis of the book and film Lone Survivor.
We also will speak with Alan Mack, a 35-year Veteran, master aviator, and author of the memoir Razor 03: A Night Stalker's Wars. Mack was a member of the Army's 160th Special Operations Aviation Regiment (Airborne) and participated in many historically significant missions including Operation Red Wings. Alan has logged more than 6,700 hours of flight time, nearly half flown with night vision goggles, and deployed to Afghanistan and Iraq seventeen times over a ten year period. Moderating our panel is Doug Huber, U.S. Army Veteran and Chair of Nationwide's Veteran Employee Resource Group (VERG).
Join us for a thought-provoking conversation on how their military service impacted the stories they bring to life in their fiction and non-fiction works.
Copies of the books discussed will be available for purchase and signature by the authors before and after the program. We encourage you to purchase your copy of Forgotten War and Razor 03: A Night Stalker's Wars on Shop NVMM for pick-up that evening.