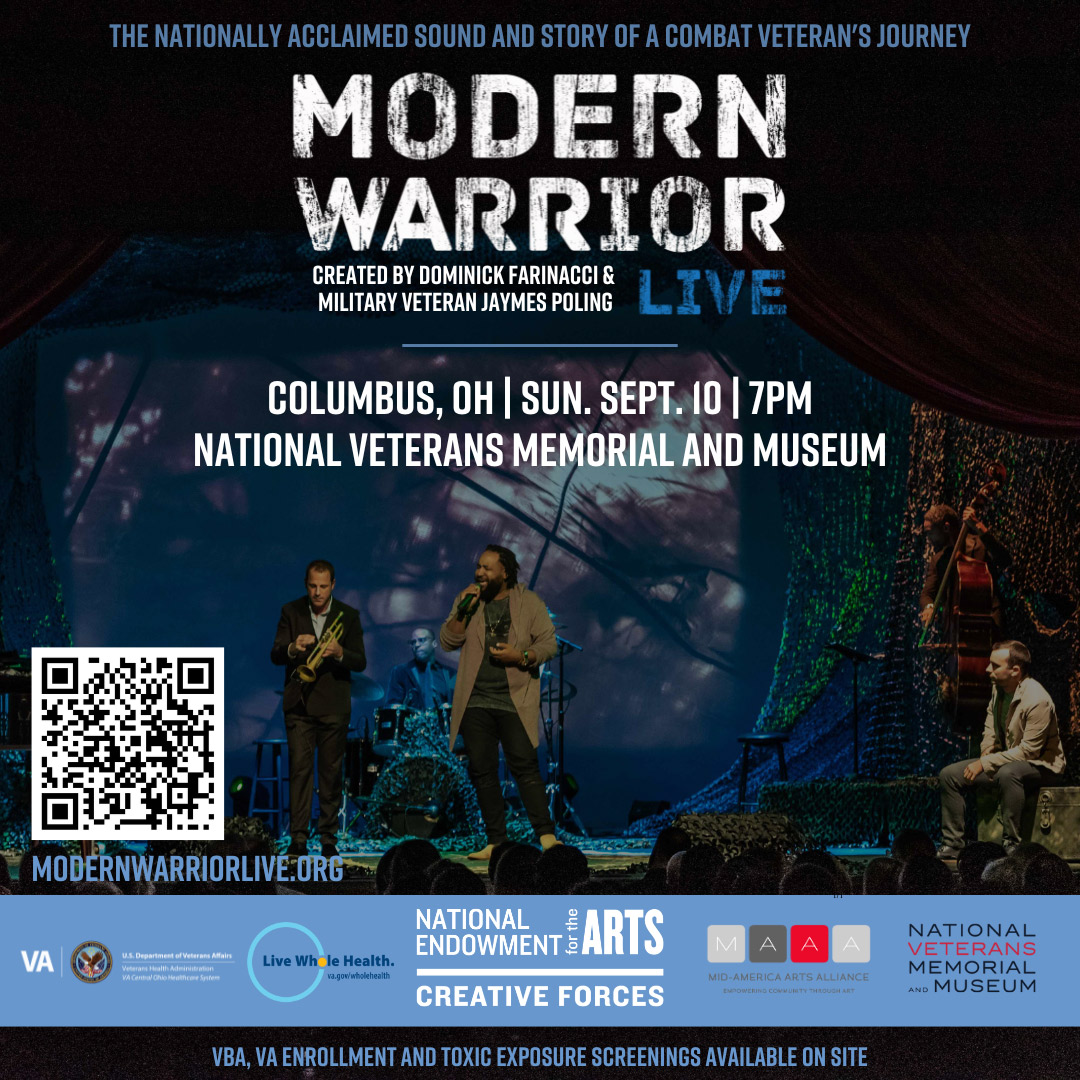 Modern Warrior LIVE
Modern Warrior LIVE is an immersive music and narrative experience that chronicles the story of US Army Veteran Jaymes Poling and his journey through three deployments in Afghanistan and subsequent transition back home. Narrated by Poling, this autobiographical production weaves together his story with a cast of world-class artists in multiple genres led by internationally acclaimed trumpeter Dominick Farinacci. This production shares a personal and emotional journey of the challenges of military service and the experience Veterans face when they return home, and it is a catalyst for meaningful conversation about mental health.
This performance is the first part of a two-year grant awarded to Modern Warrior LIVE by the National Endowment for the Arts Creative Forces Community Engagement Grant in partnership with Mid-America Arts Alliance. MWL is one of 26 organizations nationwide to receive this award.
Creative Forces Community Engagement Grants are part of the National Endowment for the Arts' Creative Forces® initiative, in partnership with Mid-America Arts Alliance.
Disclaimer: Modern Warrior LIVE includes the sights and sounds of war, the recounting of combat and physical violence. Please be aware that this could trigger certain feelings and responses.
Modern Warrior LIVE is co-hosted by the NVMM, in partnership with the VA Central Ohio Whole Health Care System Whole Health team.