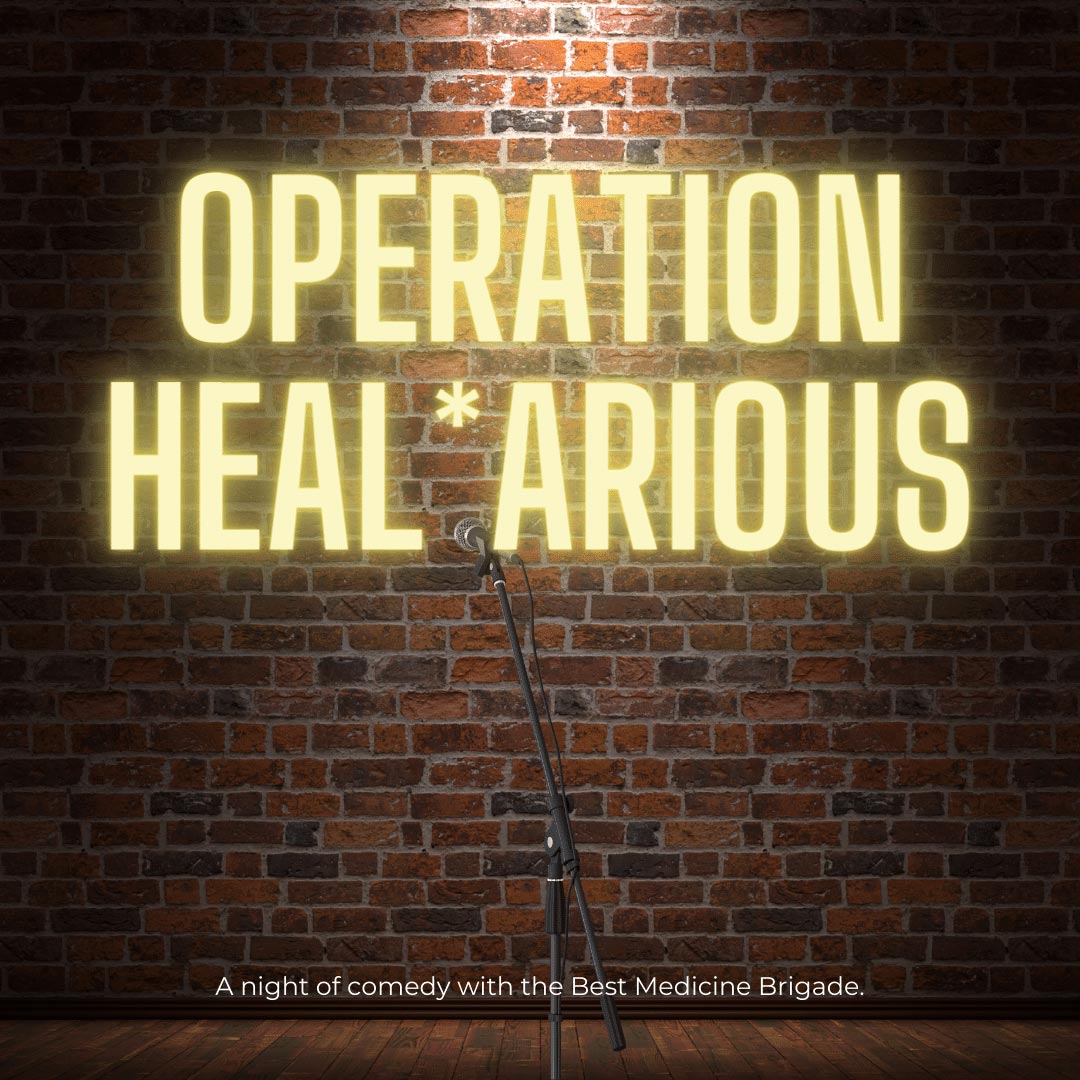 Operation HEAL*ARIOUS Comedy Night
Laugh your way into April with Operation HEAL*ARIOUS Stand-up Comedy Competition on Saturday, April 1. The Best Medicine Brigade joins us for their first stop in a national contest to find America's best servicemember, Veteran and military spouse comedians. This American Idol-style comedic contest is comprised of 10 locations and 2 "seasons" culminating in a Hollywood finale of the top 10 semi-finalists on November 4.
During the competition, enjoy the comedic talents of Air Force Spouse Ashley Gutermuth, U.S. Marine Corps Veteran Doug Bennett and host, U.S. Navy Veteran Stan Shelby.
VIP ticket holders have access to exclusive perks including:
Doors open for General Admission ticket holders at 7:00 p.m. and the laughs begin at 8:00 p.m.