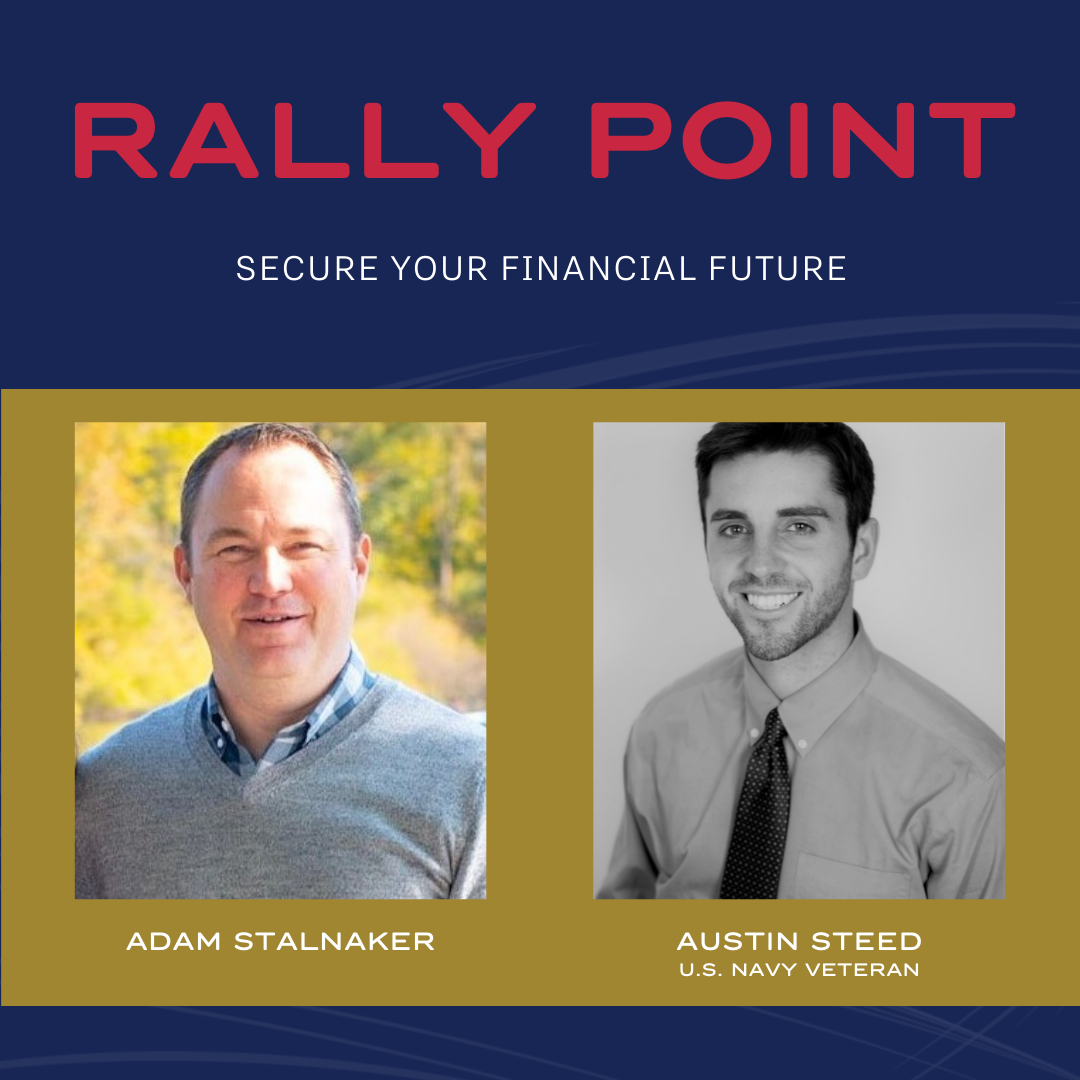 Rally Point: Secure Your Financial Future
Join us for a financial wellness conversation with Adam Stalnaker, financial advisor at Rockport Wealth Advisors and owner/founder of Veteran Investment Planning, and Austin Steed, U.S. Navy Veteran and Real Estate Agent at Lim Realty Group. Sometimes the hardest part of determining your financial goals is getting started. Adam specializes in planning for retirement and will share his expertise and advice tailored for Veterans, but applicable to the general public as well.
Rally Point is a free, monthly event on the first Saturday of every month dedicated to connecting and educating Veterans, Veterans' families, and those who wish to support Veterans. The programs focus on organizations and programs from which Veterans and their families directly benefit.