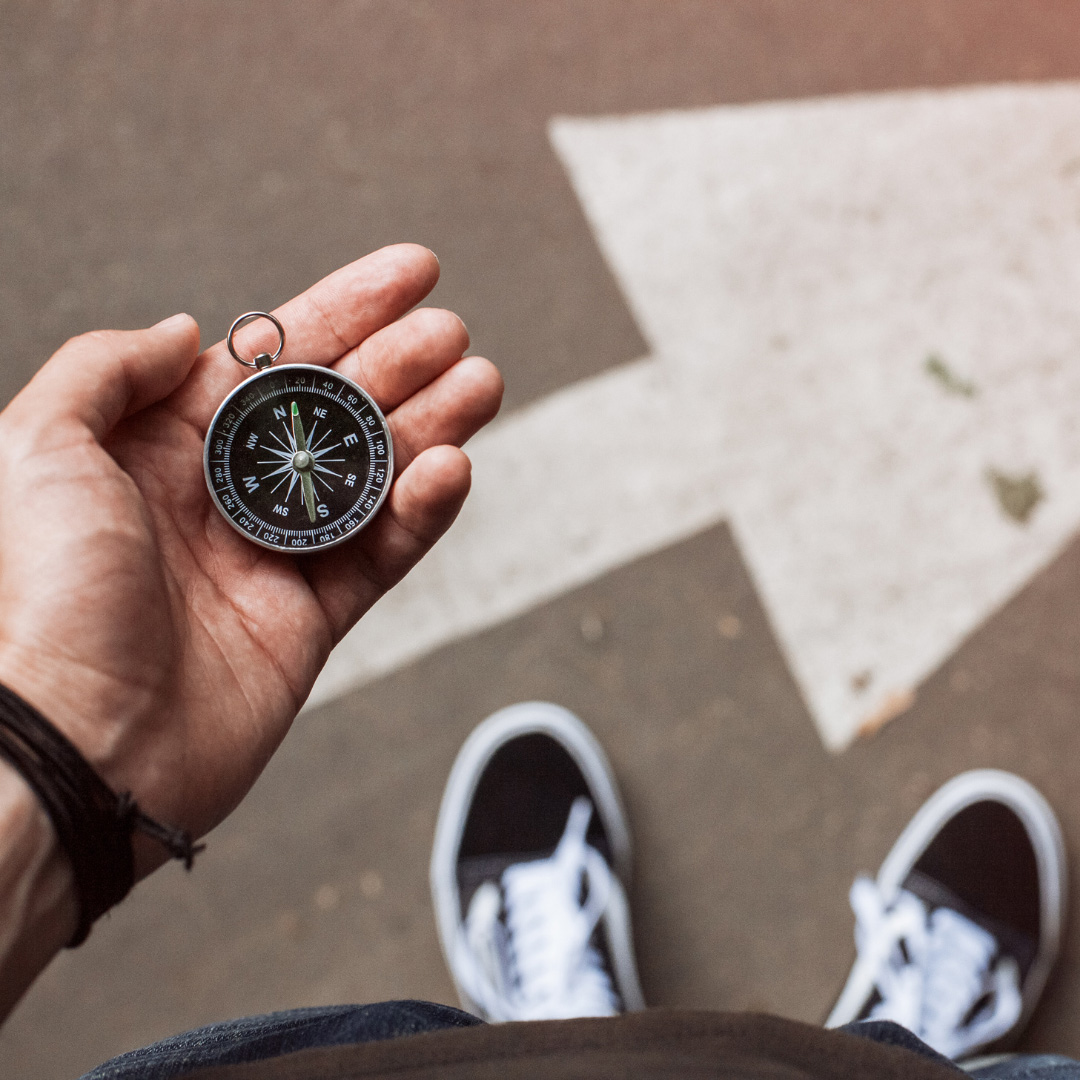 Resilience Summit
Whether you're facing a daily stressor or experiencing adversity in your life, there are powerful resilience skills and tools to help navigate life's challenges. Explore ways to thrive in tough times and develop more meaningful connections with our first Resilience Summit in partnership with the Columbus Veteran Affairs (VA) Whole Health Team.
The theme for the summit is "Mind, Body and Spirit," and will feature keynote speakers and special guests including:
Dr. Karen Reivich, Director of Resilience and Positive Psychology Training Programs, from the University of Pennsylvania
Dr. Rachel Rubin, Assistant Clinical Professor at Georgetown University
Gregory Gadson, Col., U.S. Army (Retired), Motivational Speaker, Actor
Our Panel Discussion on Physical Resilience will include panelists:
Our Panel Discussion on Psychological and Spiritual Resilience includes panelists:
Our Panel Discussion on Veterans Who Found Their Way to Yoga will include:
Alli Houseworth, Executive Director, Warriors at Ease
Michael Keighley, U.S. Army Veteran
Judy Buchanan, U.S. Army Veteran
Breakfast and lunch will be served. There will also be opportunities for networking.
On-site Resources: VA Central Ohio Health Care System enrollment, VBA, PACT Act Outreach & Toxic Exposer Screenings (12-1) as well VA resources tables and self-referrals available to Whole Health, Gerofit, Caregivers, Nutrition, Recreation Therapy, Center for Development & Civic Engagement, and VA Suicide Prevention/Mental Health Services/Integrative Social Work & Case Management.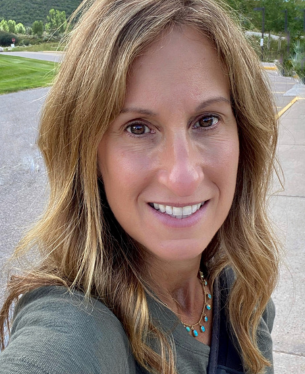 Karen Reivich is the Director of Resilience and Positive Psychology Training at the Positive Psychology Center of the University of Pennsylvania where she also serves as an instructor for the Master of Applied Positive Psychology Program. She is a leader in the fields of resilience and positive psychology and delivers customized workshops, talks and consultation to organizations looking to create and maintain resilient and thriving organizations.
Dr. Reivich completed her B.A. and Ph.D. at the University of Pennsylvania. Dr. Reivich's work focuses on helping educators, healthcare professionals, businesses, the US Army, and first responders promote well-being in themselves and those they serve. Her research has been funded by the National Institute of Mental Health and the Department of Education.
Dr. Reivich's scholarly publications have appeared in a variety of academic journals including Psychological Science, Journal of Early Adolescence, School Psychology Quarterly, Journal of Abnormal Child Psychology, and Journal of Consulting and Clinical Psychology. She is a co-author of the books The Optimistic Child and The Resilience Factor.
Dr. Reivich is the mother of four and practices photography to enhance her well-being.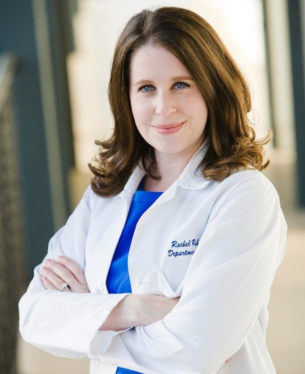 Dr. Rachel S. Rubin is a board certified urologist with fellowship training in sexual medicine. She is an assistant clinical professor in urology at Georgetown University and owns her own practice in Washington DC. Dr. Rubin also works with veterans weekly at the VA medical Center in Washington DC. Dr. Rubin provides comprehensive care to all genders. She treats issues such as pelvic pain, menopause, erectile dysfunction, and low libido. Dr. Rubin is currently the education chair for the International Society for the Study of Women's Sexual Health (ISSWSH) and an associate editor for the journal Sexual Medicine Reviews. Her work has been featured in the NYT and PBS.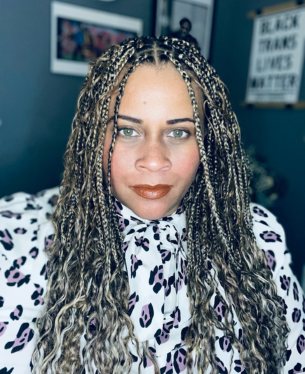 Nicole Jackson, Ph.D., is a licensed psychologist, the Clinical Director of Whole Health at the Central Ohio VA Healthcare System, a VISN 10 Network-wide Education Coordinator, a Whole Health National Education Faculty and National Diversity, Equity and Inclusion consultant for the Office of Patient Centered Care and Cultural Transformation. She is also the Outreach & Hospitality Coordinator for the People of Color & Allies Special Interest Program for the Association of VA Psychologist Leaders.
Dr. Jackson received a doctorate in Counseling Psychology from Columbia University and completed the eCornell Diversity & Inclusion Certificate Program in 2021. Her expertise is in patient-centered, trauma-informed and culturally-responsive clinical care, employee wellness and institutional climate. She volunteers on the leadership board for Racial Equity Parent Advocates, an organization focused on developing equitable educational spaces and dismantling systemic inequalities in the Columbus City Public School System.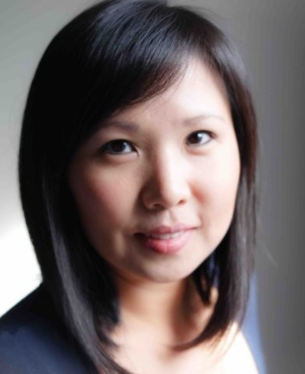 Gloria H. Park, PhD, MAPP serves as the Director Performance Psychology with the Henry M. Jackson Foundation for the Advancement of Military Medicine, in support of the Consortium for Health and Military Performance (CHAMP) and an Assistant Professor in Military and Emergency Medicine at the Uniformed Services University of Health Sciences.
She serves as the subject matter expert for psychological, social, and spiritual domains across CHAMP's Total Force Fitness leadership, education, research, and operational support initiatives. Dr. Park is also a Primary Instructor with the University of Pennsylvania's Resilience and Positive Psychology Training Program. She is a passionate advocate for bringing the best of science to helping individuals and organizations thrive.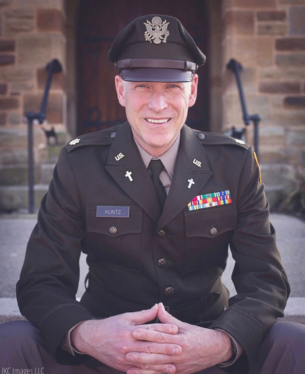 Chaplain David Kuntz is an ordained Baptist pastor and serves as a Chaplain in dual role. He works as the Chaplain for the Chalmers P. Wylie VA in Columbus, OH and a Brigade Chaplain (MAJ) in the United States Army Reserves at 300th Military Police Brigade. He is married to Sara, a RN at Grant Medical Center. Between their blended families they have five children – Josh, Nathan, Aidan, Julia, and Noah. He earned a Bachelor of Arts in Bible with a minor in speech, a Master of Arts in Bible with a concentration on the orginal languages, and a Master of Divinity focused on counseling from Bob Jones University, Greenville, SC.
In 2004 David left Greenville, SC to serve in parish ministry for eight years in Dublin, Ohio shepherding people's hearts, lives and families. After caring for his neighbor for a year who died of Lou Gerhigs he left the church to pursue chaplaincy. He did his initial Clinical Pastor Education (CPE) training at The Ohio State University Wexner Medical Center and his CPE residency with OhioHealth at Riverside Methodist Hospital. After his residency, he went to Nationwide Children's Hospital where he served as a Chaplain for 10 years in the Neonatal Intensive Care Unit. During his initial years at Children's, he pursued his lifelong dream of being a military Chaplain. In 2015, he joined the United States Army Reserves where he currently serves as a Brigade Chaplain (MAJ) supervising 24 chaplains who oversee 6,000 Soldiers.
As a Chaplain, David has the privilege of walking with people in the toughest, most trying moments of their lives. In times of crisis, he willing places himself in these heartbreaking situations. His calling and his faith do not allow him the luxury of avoiding pain. Each encounter is an opportunity for David to be the hands and feet of God to them. He recently acquired a certification in Grief Recovery and will be offering this service to our Veterans in the coming year. It with great joy that David comes to work each day supporting Veterans, families, and staff. He sees his job as a humbling responsibility to walk with extraordinary people in such an amazing hospital.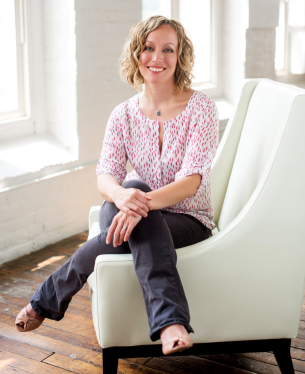 Alli Houseworth is the Executive Director of Warriors at Ease, the spouse of an active duty Coast Guardsman, sister of a firefighter, daughter of an Army veteran, granddaughter of career Air Force and Army veterans, and great-granddaughter of a WWI Army veteran. Prior to life as a military spouse, Alli worked as a marketing and communications professional in the nonprofit and for-profit performing arts field. Alli founded the TKTS Patron Service Representative Program in New York City, ran a $135,000 digital installation program at Woolly Mammoth Theatre company deemed by the Washington Post as "a glimpse to the future," and has been a thought-leader and public speaker on the power of social and digital media since the early 2000s. She holds a masters degree in Producing and Theatre Management from Columbia University in New York City.
Two years into life as a military spouse, Alli found her way to yoga as a means to reduce heightened stress, anxiety, and depression triggered by life in the military. Alli holds a 500 RYT designation from Yoga Alliance, Level 1 and 2 iRest Certifications, and is in the process of completing her Yoga Therapy certification. Within months of completing her initial yoga training Alli began studying with Warriors at Ease. For six years she has taught yoga and meditation to the military community at military fitness centers; the Army Recovery Care Program at Schofield Barracks, Ft. Belvoir, and Walter Reed; at an in-patient treatment center for substance use disorder; for unit PT; with O2X Human Performance; and with individual service members who are struggling with myriad physical and invisible injuries.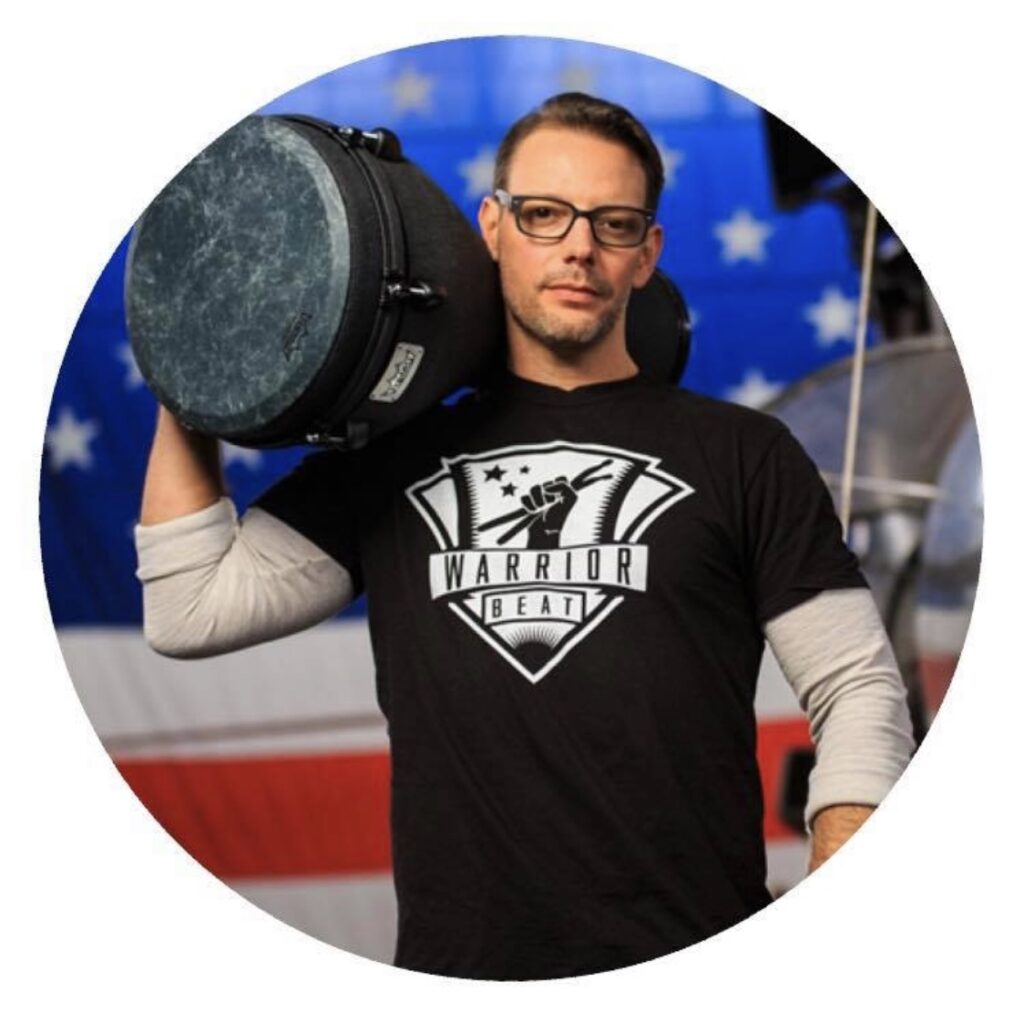 CEO and Co-Founder of Warrior Beat and Former US Navy Corpsman
Trevor Meyer is a nationally recognized Drum Circle Facilitator, Motivational Speaker and Educator who has developed the Warrior Beat Method of Drum Circle Facilitation which combines drumming and mindfulness meditation. Trevor has drummed with thousands of veterans across the United States since Warrior Beat's creation in 2016.
Trevor realized his passion for playing drums at the age of 5. In 1997 Trevor enlisted as a Hospital Corpsman in the US Navy. He was then sent to Field Medical Service School where he was trained in combat medicine by the USMC. He then served a two year tour overseas as part of the forward deployed Pacific Fleet. Trevor has combined his passion for drumming and military experience to create a movement that will help alleviate suffering and enrich the lives of his fellow veterans. Trevor serves as the CEO and Chief Facilitator of Warrior Beat.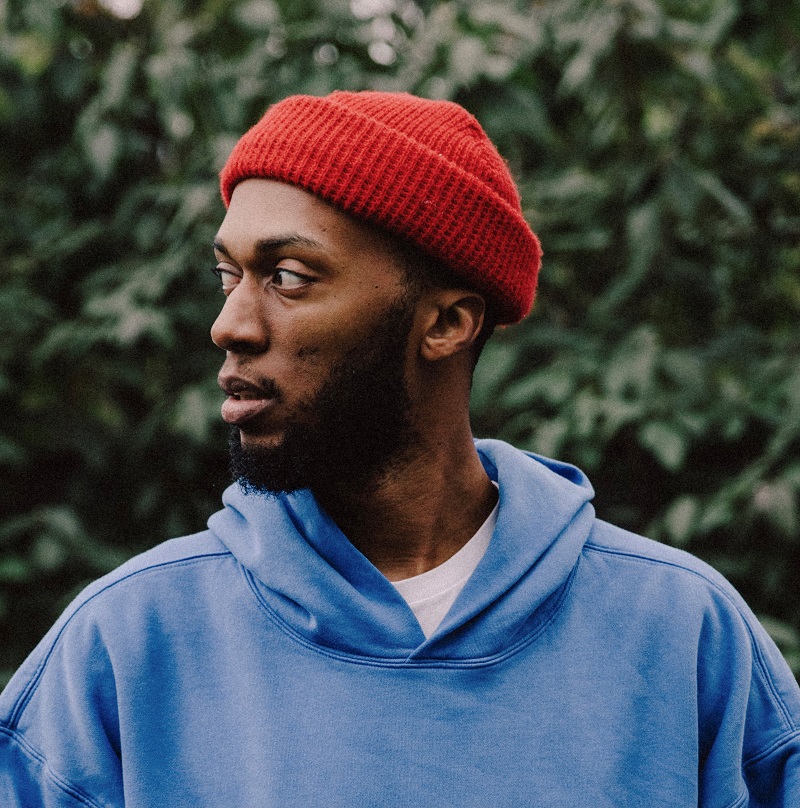 Armond is an Air Force Veteran & has been with the Columbus VA for 6 years. He is a member of the first team of Whole Health coaches where he directly collaborates with veterans to help them attain personal wellness goals. Armond also co-hosts community Veteran Arts Initiative programs for veterans. His background is in community outreach & the arts.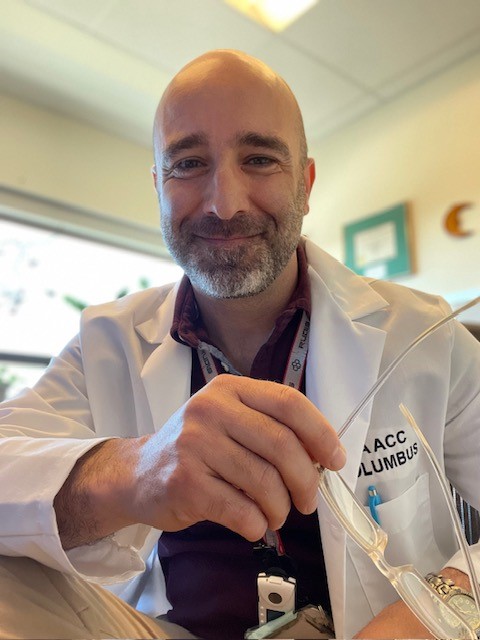 Dr. Bill Kalush is the supervising psychologist on the Primary Care Mental Health Integration (PCMHI) team at the Chalmers P Wylie VA Outpatient Clinic in Columbus Ohio. PCMHI is a team of mental health professionals that coordinate with Veterans' primary care teams to address mental health concerns with a biopsychosocial/wellnes perspective. He is also the Health Behavior Coordinator (HBC) for the facility. In his role as HBC, Dr. Kalush serves as a content expert on health coaching, wellness, motivational interviewing (MI), patient self-management, and health behavior change for the primary care clinic. Dr. Kalush's clinical interests include: medical/health psychology, positive psychology & wellness, end of life/bereavement issues, and Buddhist psychology.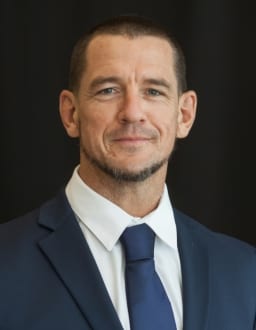 John Davis is the Application Coordinator for Mighty Oaks and handles every application that comes into our system. John's passion for our mission make him the right man for the job as he personally makes first contact with each Warrior or family member, assesses their situation and places applicants into
upcoming scheduled programs nationwide. John also serves as a Team Leader at many of our programs. As a former Sergeant in the US Army 82nd Airborne he was a forward observer in the 319th Artillery Battalion. John was attached 3/504th Infantry Battalion for Operation Just Cause in Panama 1989 and 1/17th Calvary Division Scouts in Iraq as a Ground Laser Team Leader for Desert Shield / Desert Storm in 1991. After honorably discharging from the U.S. Army in 1993 he joined the Orange County CA Sheriff's Department where he worked in the county jail. In 1994 he transferred to Whittier Police Department where he worked as a Patrol Officer and as a member of the Special Occurrence Response Team and Entry Team. After being in 3 justified officer involved shootings, John was medically retired in 2004. After retiring from law enforcement John became a high school football, track and strength coach. John and his wife Quennie have 7 children and outside of Mighty Oaks John enjoys training athletes strength and conditioning coach and training as a competitive Jiu-Jitsu athlete.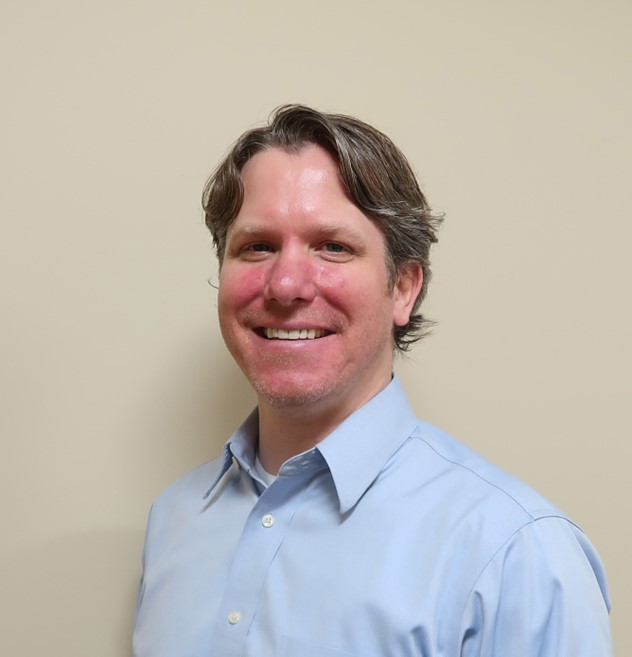 Mike Keighley is the Chief Yoga Officer for Archangel Yoga. He is a 500-hour Registered Yoga Teacher with certifications in Baptiste Power Yoga, Warriors at Ease Level Two, iRest Yoga Nidra Level 1, and Yoga for Amputees. Additionally, Mike has a BS in Business Administration from the University of Maine and a MA in IT Management from Webster University.
Prior to finding his way on to a yoga mat, Mike served over eight years in the U.S. Army as a Chinook helicopter pilot and Information Systems Manager with deployments to Iraq, Afghanistan, and Kuwait. Following the Army, Mike completed a 2,189 mile thru-hike of the Appalachian Trail (GA to ME).
Mike currently lives in Augusta, ME with his ginger tri-pod cat Marty and teaches yoga at the Travis Mills Foundation for re-calibrated warriors and their families. Mike also teaches for the Warrior PATHH program, which teaches veterans and first responders to cultivate Post-Traumatic Growth.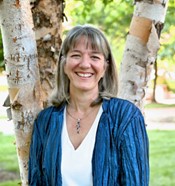 Judy Buchanan first connected with the practice of Yoga while looking for ways to reunite and reconnect with her body, mind and spirit after retiring from 21 years of active duty service as a U.S. Army Medical Service Corps Officer in 2012. She is married to a former U.S. Army Solider and understands what it feels like to be on both sides of deployment while raising two children. Judy experienced years of chronic nervous system dysregulation, illness and pain. Yoga became an integral part of Judy's holistic healing practices over the past 10 years to help her to transform into a more resilient and vibrant person.
Judy has completed the 200 hour Yoga Teacher Training, 50 hour Pranayama apprenticeship through Life's Work Yoga in Frederick, MD and Warrior at Ease Yoga Level 2 certification. Judy currently teaches yoga classes at Life's Work Yoga, Hood College and subs at Roots and River Yoga in her home state of Maryland. Additionally, she has a BS is Social Work and Master in Business Administration.
Judy is an entrepreneur whose goal is to inspire and empower others through yoga, energy medicine sessions (Reiki), Unbeatable Mind Coaching, retreat support and resiliency education to co-create a new reality in which they can feel better and thrive! Judy has been a student of holistic therapies for more than a decade and believes education is a fundamental means to empowering others. Wanting to help those who run towards danger, Judy created a resiliency training program beginning in 2018 for the Frederick Maryland City Police Academy and is a Certified Maryland Police and Correction Training Commission's (MPCTC) Resiliency Instructor. To learn more her website is www.judy-buchanan.com
THE RESILIENCE SUMMIT IS SUPPORTED BY: