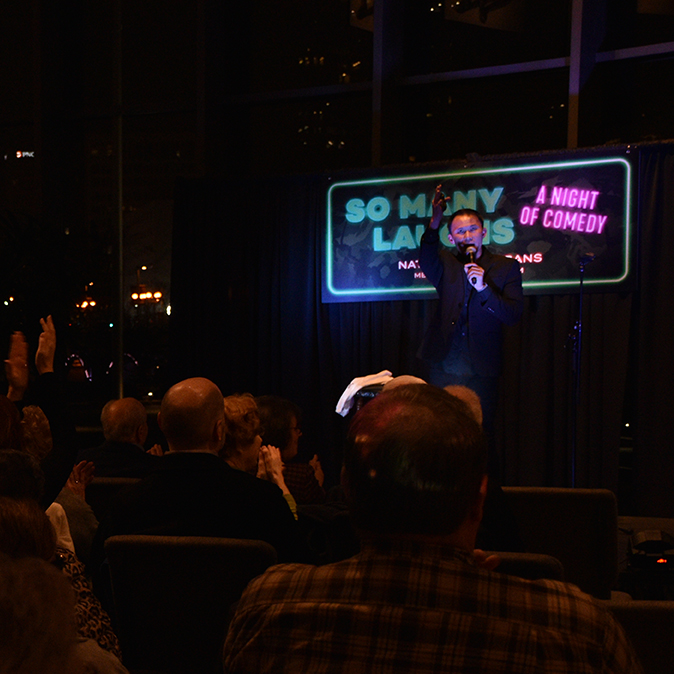 Comedy Night at the Museum
All Veterans. Still Serving Their Country. One Joke at a Time.
Thom Tran, Walter Campbell and Jose Barrientos, collectively known as The GIs of Comedy, take the NVMM stage on December 10. This comedic troupe of troops will share their love of country combined with a healthy dose of laughter.
The GIs of Comedy is a comedic troupe of troops, who have taken their love of their country and brought it to the comedy stage. Quite simply, as the motto says, they're Standup Comics. All Veterans. Still Serving Their Country. One Joke At A Time. Thom Tran, Jose Sarduy, and Tom Irwin are the Original GIs of Comedy. Since the team was created, nearly a dozen new members have joined the team from all different branches including the US Army, US Air Force, US Navy & US Marine Corps. All professional comedians trying to bring laughter to their brothers and sisters still in uniform.
Their mission and their goal is to help heal their fellow soldiers with their comedy, and to bring laughter to all those who have supported the people that wear the uniform of the United States Armed Forces. The team has performed in nearly two dozen countries, over 30 continental states, and to THOUSANDS of fans.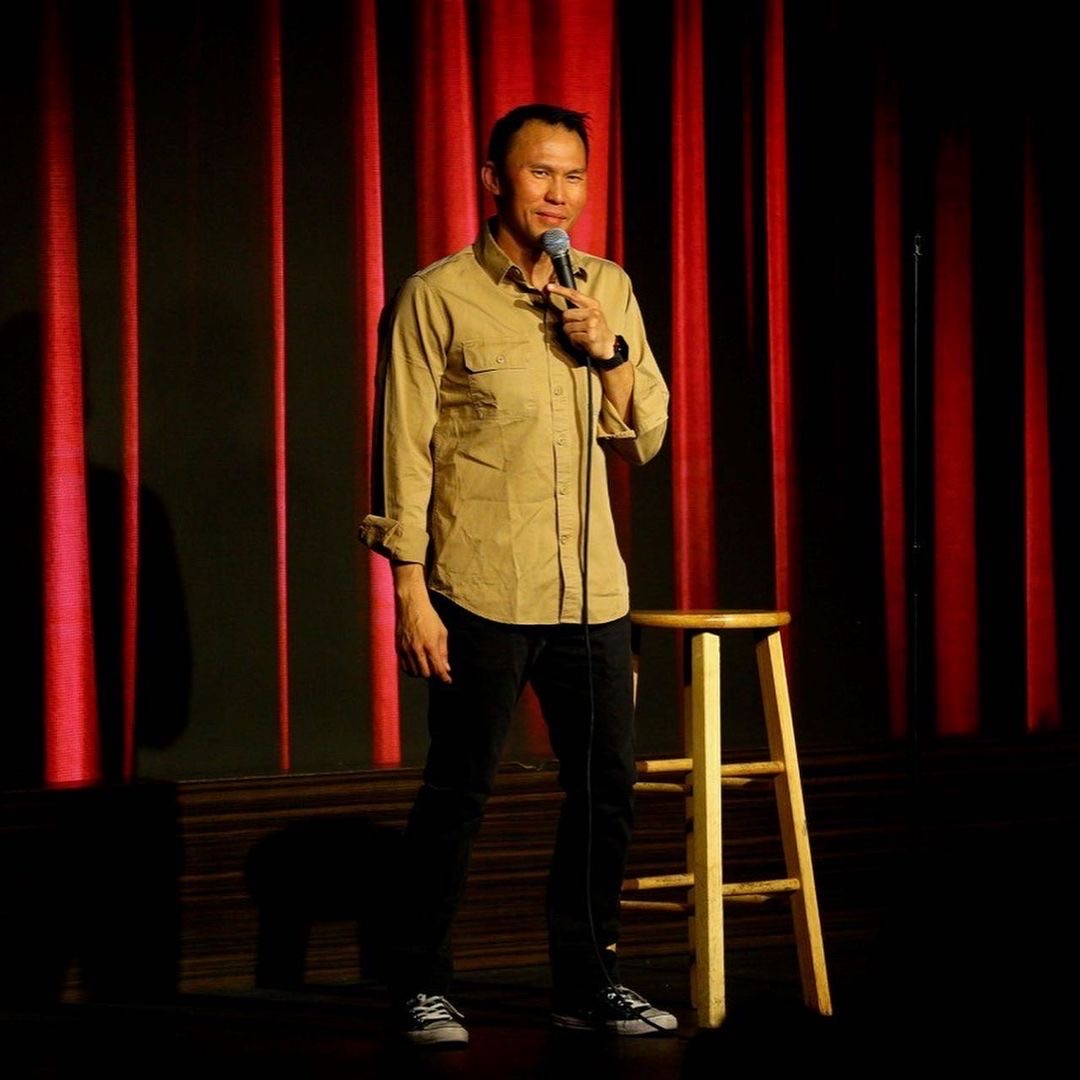 Thom Tran is one of the 25 Veterans featured in our permanent exhibition.
Thom enlisted in the United States Army at 18 years old before he even finished high school. After joining the Army, Thom spent his entire career as a Communications Sergeant as well as a Civil Affairs Sergeant within the United States Army's Special Operations Community. In 2003, four days after crossing the border into Iraq, Thom was wounded during a firefight when a sniper's bullet found it's way to the back of his skull. He bandaged himself up, continued the mission, and finished his 12 month tour in Iraq. But his wounds would eventually bring an end to his military life. After redeploying to the United States, Thom was medically retired in 2005.
Post-combat, comedy saved his life. After touring the United States as a road comic, Thom moved to Los Angeles in 2008 and two years later created The GIs of Comedy Tour, a Comedic Troupe of Troops that has toured all over the United States and to nearly two dozen different countries performing to audiences both military and civilian, bringing the healing power of laughter to those who need it the most. In 2019, Thom & several members of the GIs of Comedy appeared on the Netflix series, "Larry Charles' Dangerous World of Comedy." and toured nearly 30 US Air Force bases across the continental US. The group has raised over $30,000 for the Special Operations Warrior Foundation, a charity that raises college scholarship funds for the children of fallen US Special Operations personnel.
When Thom isn't on the road he makes his home in Hollywood, CA performing at The World Famous Laugh Factory & clubs all over SoCal. He also works as the mid-day traffic anchor for SoCal radio station KNX 1070-NewsRadio. And occasionally Thom does some acting, having co-starred on Black-ish on ABC and SEAL Team & NCIS: Los Angeles on CBS.
Recently, Thom's love of rock and roll finds him back on stage playing lead guitar for a heavy metal band and cover band he co-founded called, The Thom Tran Band, playing bars and nightclubs in Southern California!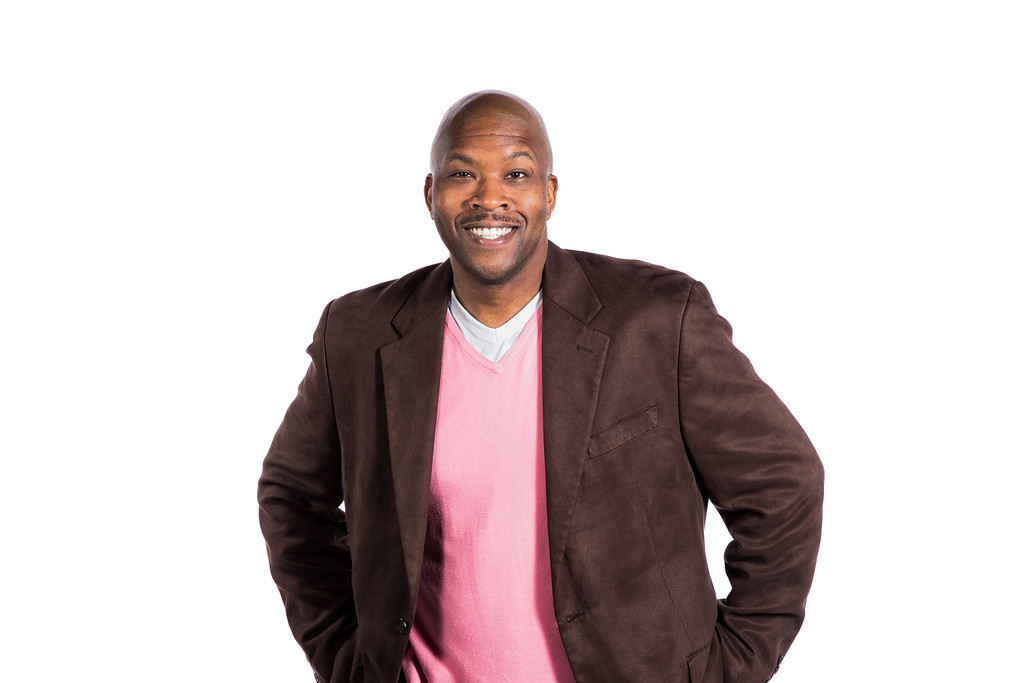 Beyond his silliness, his versatility and energy mixed in with his clean and relevant comedy enables him to reach people of all nationalities and backgrounds. His wit, animation, and charm create uncontrollable laughter and amusement in his stand-up routines or as Master of Ceremonies.
Walter Campbell works with and opens for national entertainers such as Sinbad, Tim Meadows, Paul Riser, Mary J. Blige, Boyz II Men, Maze featuring Frankie Beverly, The O'Jays, Gerald Albright, Thompson Square, Marvin Sapp, Mary Mary, DL Hughley, Sheryl Underwood, Richard Lewis, Steve- O as well as parody king Weird Al Yankovic.
As a skilled Master of Ceremonies, Walter has played host to over 100 events like the Georgetown University John Thompson Athletic Center Gala, Sickle Cell Anemia Comedy Show Fundraiser, the United States Air Force Ball, as well as entertaining an audience of 8,000 as the host at Baylor University's Stomp Fest from 2005 to 2010.
While serving 20 years on active duty in the US Air Force, Walter was hand-picked to tour with the Air Force premiere entertainment ensemble, Tops in Blue in 2001, and again in 2014 on the Tops in Blue All-Stars Tour to undisclosed military locations for 15 special holiday concerts for our deployed service members serving abroad. In 2007, he was selected as the winner of the "Funniest Person in South Texas Comedy Competition." Throughout his 20 years' experience, Walt has performed in over 25 countries, including a pit stop at NASCAR's Daytona 500 in 2002. Always giving back, he now served as the host of the United States Air Force "Mission: Audition" Talent Competition every year since 2002.
In 2016, Walter was asked to joined the elite comedy team of "The GIs of Comedy." The GIs of Comedy is a comedic troupe of troops, who have taken their love of their country and brought it to the comedy stage to bring laughter to their brothers and sisters still in uniform.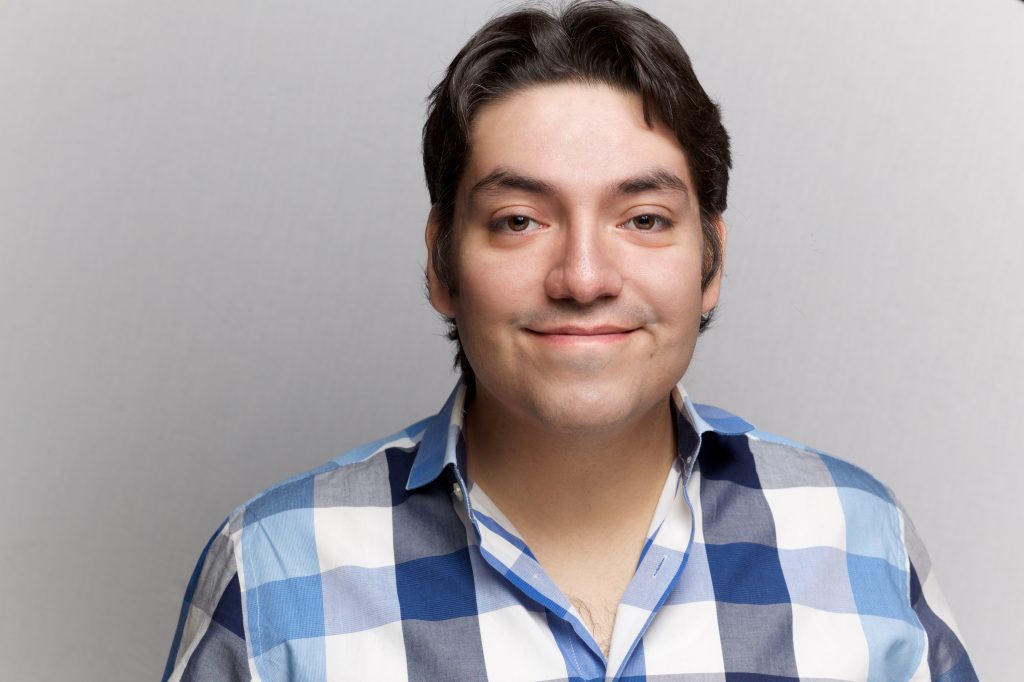 Though he's ex-military and a cyber security expert, Jose Barrientos never took life seriously, pulling pranks his whole life. For instance: his College Speech 101 class. For an entire semester, Barrientos faked a typical Hispanic immigrant accent, wearing a massive sombrero and carrying piñatas to class… But what started as a prank blossomed into a social experiment. His video summary of the prank raked in 2 million views and international media attention, including an appearance on ABC's 20/20. Pushing the limits of social norms and preconceptions, Barrientos now tours around the country sharing laughter about what he learned from that experience—among many others.
Date
December 10, 2022
Expired!
More Info
Category