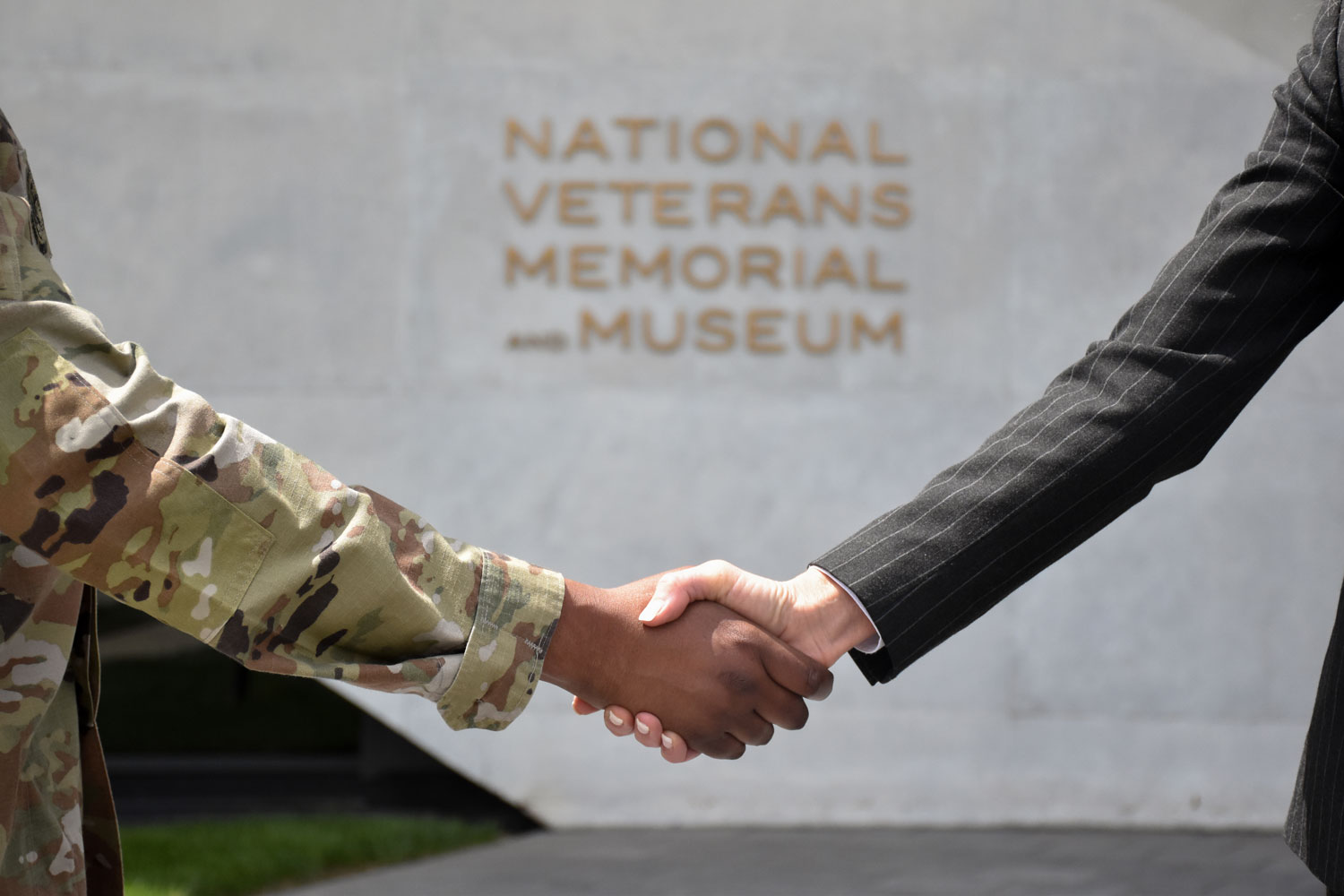 Veteran Employee Resource Group (VERG) Summit
The VERG Summit provides understanding of how military service contributes to successful business cultures by bridging the gap between Veterans and the civilian workforce. This event will demonstrate the importance of creating an inclusive business environment that highlights Veterans in organizations while introducing ways to leverage their talent for business success and retention.
THURSDAY, SEPTEMBER 14
Networking Reception
5 – 7 p.m.
FRIDAY, SEPTEMBER 15
Summit
8:30 a.m. – 3:30 p.m.
VERG Summit Topics Include:
Getting Started: Launching, Leveraging, and Lessons Learned
Best Practices and Lessons Learned: Encouraging Inclusivity, Optimizing Engagement, and Succession Planning
Resource Roundup: Who to Know and Where to Go
Making an Impact: Honor, Connect, Inspire, and Educate
Wells Fargo – in partnership with Military Warriors Support Foundation – will be present for a remarkable presentation.
For the last 10 years, the two organizations have provided no-cost homes and vehicles to wounded Veterans, along with financial mentoring, through the Homes4WoundedHeroes program. They have worked together to make a difference in the lives of more than 400 Veteran families in all 50 states.
The National Veterans Memorial and Museum is honored to host the Wells Fargo/Military Warriors Support Foundation Key Presentation Ceremony for a deserving Veteran family during the VERG Summit opening reception. You won't want to miss this impactful moment!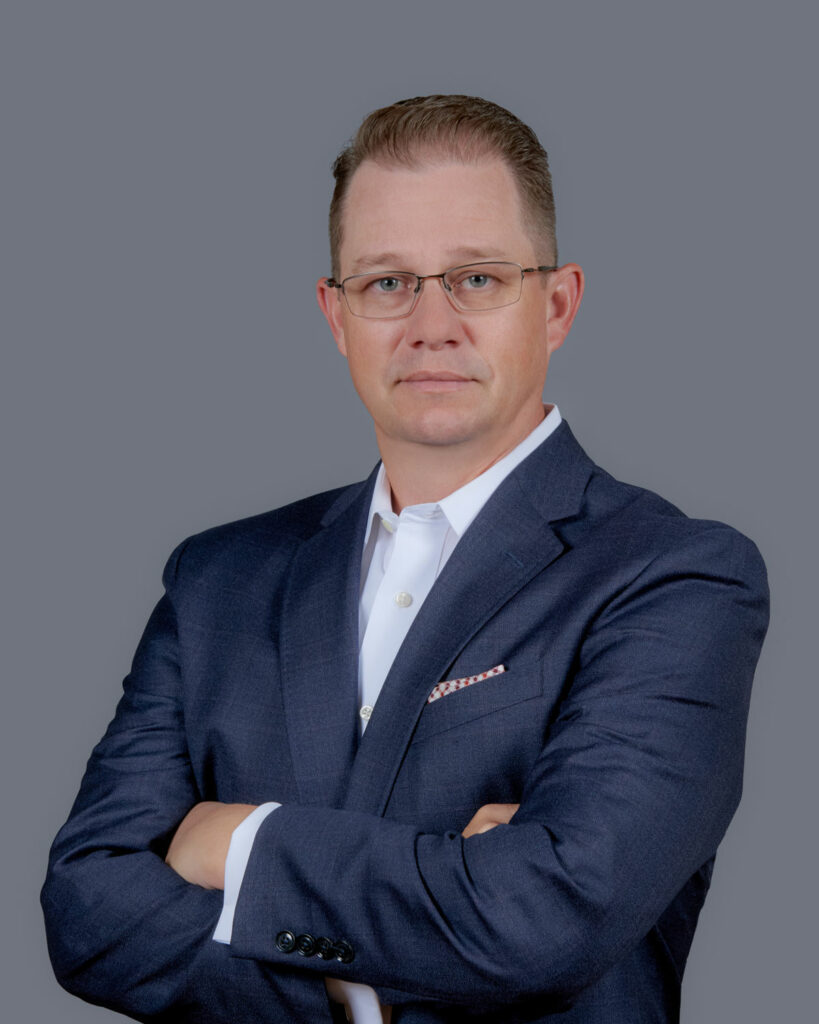 Head of Military Talent Strategic Sourcing and Enterprise Military & Veteran Initiatives Wells Fargo & Company
Sean leads the Military Talent Strategic Sourcing (MTSS) team and oversees enterprise military and veteran initiatives at Wells Fargo, supporting the military community primarily with housing affordability, financial wellness, small business support, and career transition assistance programs. He manages relationships with strategic military, non-profit and for-profit veteran serving organizations. Sean also oversees military talent sourcing strategies and marketing strategies focused on the military segment. The MTSS team is comprised of military talent liaisons, strategists, consultants, and analysts, all 100% dedicated to attracting, recruiting, coaching, and advocating for veterans seeking career opportunities at Wells Fargo.
Prior to Wells Fargo, Sean was the Executive Vice President of Strategic Initiatives and Military Affairs at Perfect Technician Academy, where he led the military engagement strategy and developed veteran recruiting, training and career placement programs. Sean was previously the Military Hiring Advisor for USAA, where he led the corporate effort to recruit and hire veterans and military spouses, and represented USAA globally as a military hiring, transition, retention, and talent programs subject matter expert.
A prior enlisted Soldier, Non-Commissioned Officer, and graduate of Officer Candidate School (OCS), Sean served 22 ½ years in the Army before retiring in 2014 as a senior Presidential Communications Officer in the White House Communications Agency, where he provided direct and personal support to the President of the United States and led teams supporting Presidential events around the World. Sean earned his Master of Science degree in Project Management from The George Washington University and is a certified Project Management Professional (PMP). He is also a SHRM Certified Professional (SHRM-CP) and has earned SHRM's Talent Acquisition Specialty Credential and the SHRM Foundation's Veterans at Work Certificate.
Sean and his wife, Mary live in San Antonio, TX and have 4 adult children.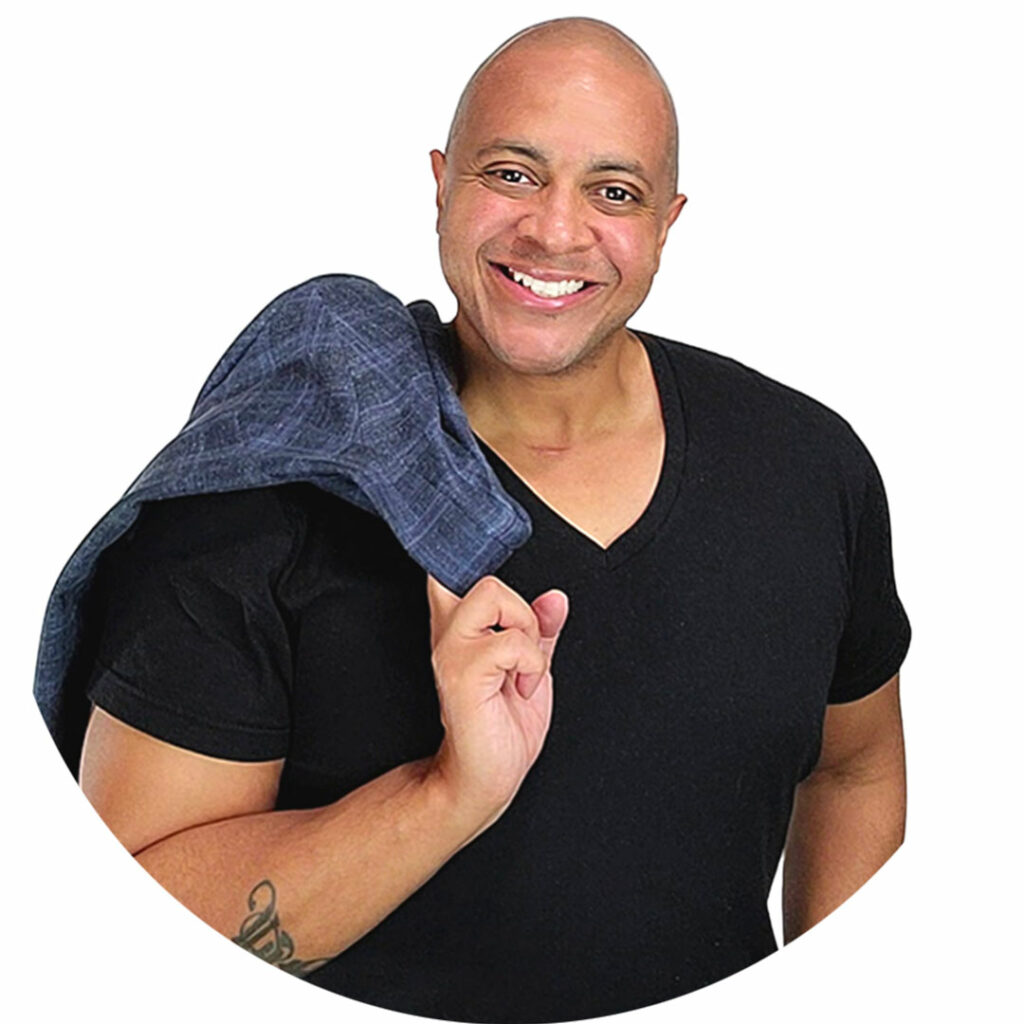 A-Jay Orr, PMP: Is a 3x Award-Winning Author, United States Army Veteran, Cancer Survivor, Internationally Certified Project Manager, founder of The Ohio Veterans Collaborative, and the CEO of Simple Plan IT. He is a digital risk management expert with more than 15 years of experience in the ever-evolving field of technology and cybersecurity. He is the expert companies rely on to provide sophisticated solutions to achieve business growth and maintain compliance. Through his work he helps business leaders to create and implement a framework that allows them to "futureproof" their business. His company, Simple Plan IT, utilizes behavior-based security solutions to protect businesses from cyberattacks that target their people, control systems, robotics, IoT and other smart devices that often times go undetected.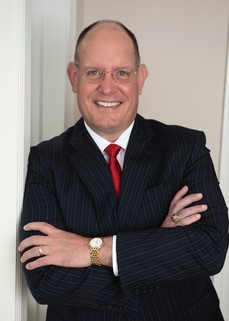 Matt Louis is one of the nation's leading experts in career transition for members of the military community. He coaches individuals on their transition efforts and advises employers on hiring programs designed to successfully assimilate this valuable talent pool. He is the author of the award-winning and best-selling HarperCollins book Mission Transition, a practical guide for Veterans in career transition, their families, and their employers. His second book, Hiring Veterans, is a practical guide for organizational leaders on how to build programs to successfully assimilate veterans and military spouses.
Matt serves as the Veteran Transition Assistance officer for his West Point class, is a National Speaker for the US Chamber's Hiring Our Heroes program, serves JPMorgan Chase's external advisory council for military and veterans affairs, and advises the board of Soldiers To Sidelines.
During active commissioned service in the US Army, Matt served in the Southwest Asia combat theater and in the 194th Separate Armored Brigade. During reserve commissioned service, Matt served on the staff of the Army's Office of the Deputy Chief of Staff for Operations and commanded multiple regions around the country for the US Military Academy's Admissions Office. He is a retired Lieutenant Colonel from the US Army and serves on the Service Academy nominating committee for his local Congressman.
Matt holds an MBA in Operations and Finance from The Kelley School of Business at Indiana University, a B.S. in Mechanical Engineering from West Point, and is a graduate of the US Army Command and General Staff College. He is also a certified Lean Six Sigma Master Black Belt and holds the ASCM organization's Certified Supply Chain Professional designation.
Matt is also the President of Purepost, the optimal means for matching talent to available roles in the US economy. He previously led global strategy and transformation projects at Deloitte, the largest professional services firm in the world. Prior to Deloitte, Matt held global operational, production, and quality roles in multiple divisions of both General Electric and Procter & Gamble.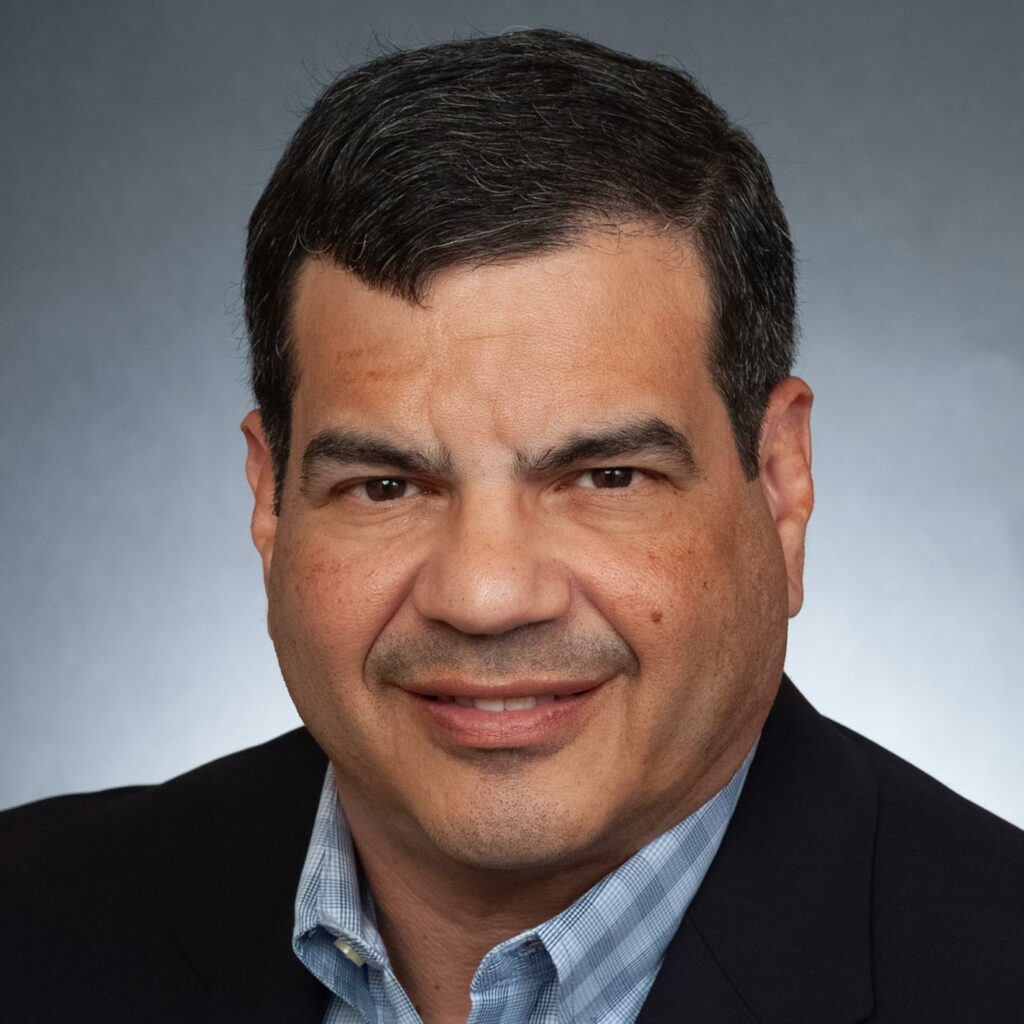 SVP, Change Delivery Leader, Home Lending Product Strategy and Delivery, Wells Fargo & Company
Mike leads a Home Lending Product Strategy and Delivery team supporting the implementation of initiatives for business improvement, compliance and/or innovation in the Home Lending business unit.
Mike has been in the financial services industry for over 20 years mostly in the Risk/Receivable Management industry at Wachovia, Capital One, and Chase. Mike has led teams in operations management, strategy & planning, and product/project management. He spent 4 years working in Business Development for a Catholic non-profit. Mike is a Retired Colonel from the US Army Reserves, where he served for 34 years in the Infantry and Logistic branches. He has over 2 years of deployments in support of Operation Iraqi Freedom. Mike joined Wells Fargo Home Lending Servicing Change Delivery 10 years ago and has held various product/project management roles supporting different business units.
Mike enjoys spending time with family especially his dog Nigel. Mike enjoys CrossFit, reading many different genres of books, and listening to music (mostly alternative rock and Salsa). Mike is an avid sports fan of many different sports.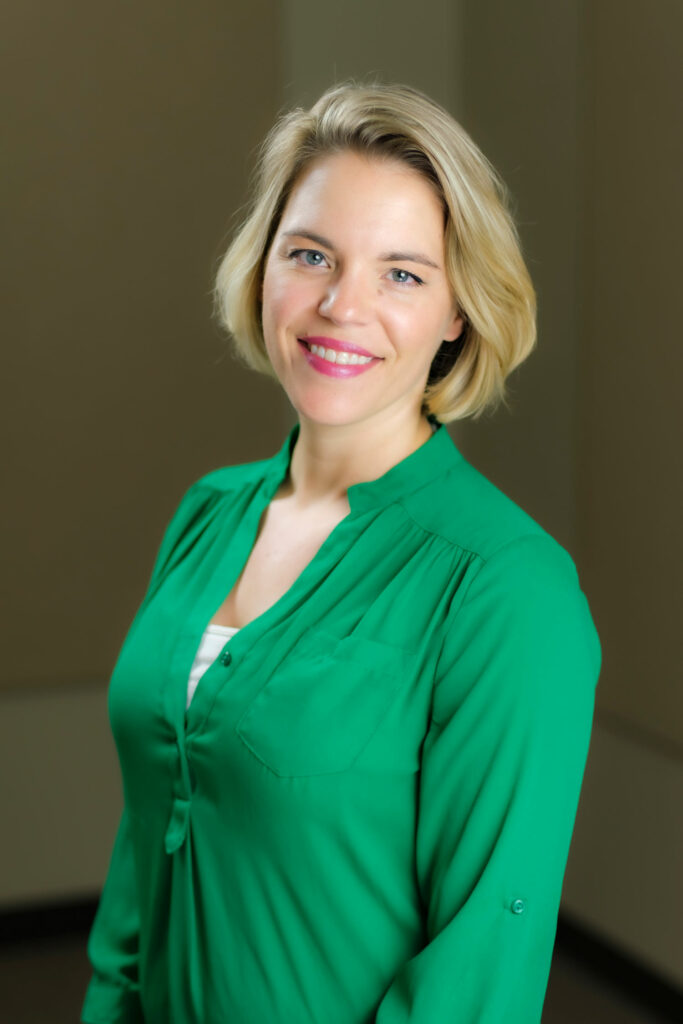 Executive Vice President, Military Warriors Support Foundation
Casey Kinser is the Executive Vice President of Military Warriors Support Foundation, overseeing the Finance Department, as well as the Media & Marketing Department. An Austin, Texas, native, Casey attended the University of Texas at Austin. In 2004, she earned a bachelor's degree in Kinesiology, specializing in Health Promotion and Fitness. Post- graduation, Casey initially worked in the Physical Therapy field, providing patient care, but was ultimately drawn to the administrative side of healthcare and spent six years managing medical facilities.
In 2009, Casey and her husband, a United States Army Staff Sergeant, stationed with the 82nd Airborne, were living in Fayetteville, North Carolina when he was wounded while serving in Iraq, earning him a Purple Heart and Bronze Star. Her husband's medical treatment brought them to Brooke Army Medical Center in San Antonio, Texas. After 8 years of honorable service, Casey's husband completed his medical retirement and they put down roots in San Antonio and began to grow their family. It was there that Casey felt the call to serve the veteran community.
In early 2010, she began her work with the Military Warriors Support Foundation. Initially starting as a volunteer, Casey quickly earned a permanent position within the organization and played a key role in program development as the organization established itself. Casey has fulfilled a variety of roles as the organization has grown. Initially starting in administrative support and multiple operational positions, she was an integral part of bringing new programs from creation to pilot, through successful full scale. Casey has proven to be a successful leader and motivator of both individuals and Teams. Casey now oversees the Finance Department and certifies compliance within all MWSF programs. Through Budget
oversight, P&L Accountability and optimization of internal financial processes, Casey has played an essential role in MWSF maintaining a less than 5% Admin Cost for the last 5 years. In 2020, Casey took on the additional role of overseeing Media & Marketing, playing a primary role in telling the story of the
Foundation and the Heroes they serve. Casey also serves as a member of their Executive Leadership Team, reporting directly to the Executive Director. Casey sees it as an honor, both professionally and personally, to serve the veteran community and she truly loves what she gets to do every day!
Casey, her husband and their 3 young daughters, live in Spring Branch, Texas. They enjoy traveling, family game nights and a variety of recreational activities in the outdoors.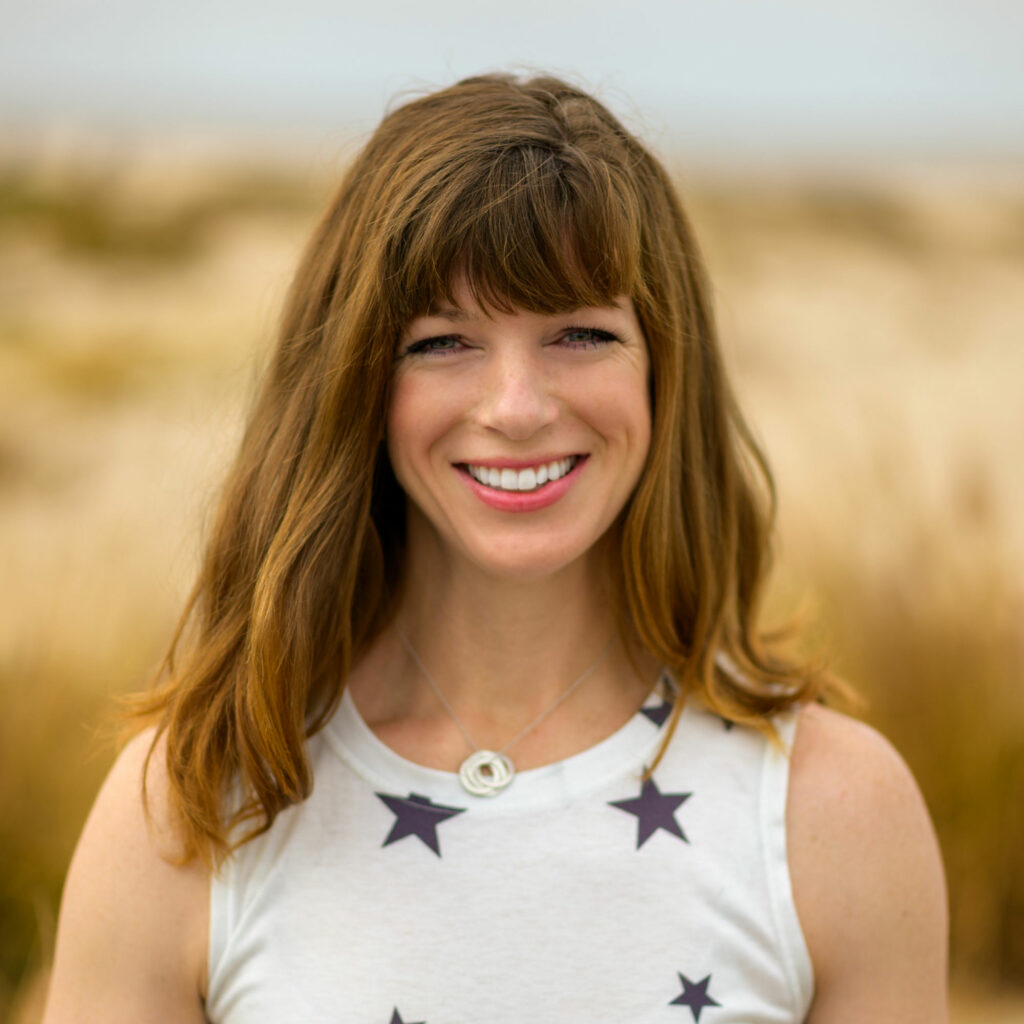 Founder, Movement Rx
Dr. Theresa Larson, commonly referred to as "Dr. T," is renowned for her enduring commitment to wellness and strength as both the founder of Movement Rx and a proud Veteran of the U.S. Marine Corps. Having personally navigated the complexities of mental and physical injuries, her experiences have spurred a deep-rooted dedication to helping Veteran-owned small businesses. Veteran and diversity resource group leaders face difficulties such as client attrition, employee retention, veteran engagement, and scalability issues, all resulting from compromised mental or physical well-being of leaders and employees. Movement Rx has been honored with the prestigious Force for Good Award, reflecting their unwavering commitment to promoting healthy leadership and organizational well-being. Dr. T and her team are hard at work building a community of veteran leaders who are resilient, healthy, and happier in all they do.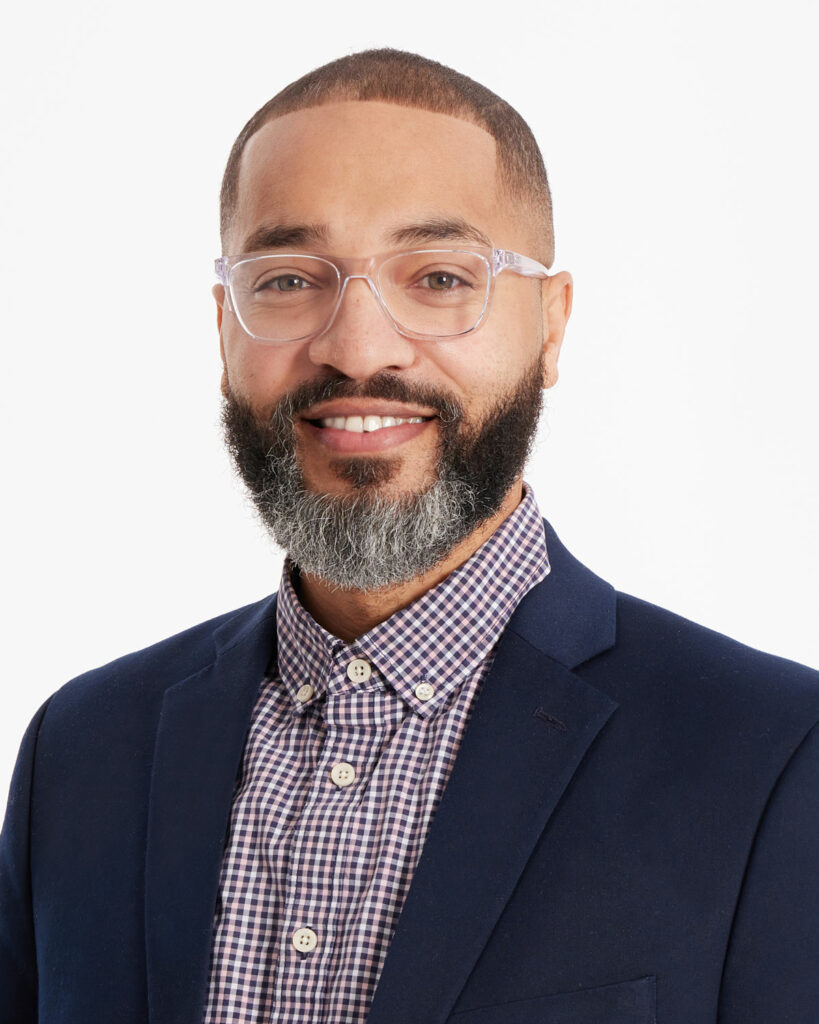 Ashley White (he/him), VP of DEI at Big Lots, is responsible for leading the company's DEI strategies, tactic execution and data reporting. Ashley has been charged with bringing lasting, systemic changes that ensure the elevation of DEI to the enterprise and advance belonging initiatives for our stakeholders. Ashley oversees Big Lots four Business Resource Groups (BRGs), the Diversity Council and the smaller, associate led, DEI committees designed to support the communities where Big Lots stores are present, our associates, and our customers led initiatives.
Ashley was born and raised in Ohio where he decided to attend The Ohio State University during his undergraduate studies. After graduating with a B.A. in Anthropology, he began his career in Human Resources with retailer Abercrombie and Fitch. Ashley, later received his MBA from Franklin University to bridge his knowledge gap of science and business. He now sits on the Franklin University's Black Alumni Council which helps the university recruit, retain, and engage Black students and alumni.
Prior to starting his role as VP of DEI with Big Lots, he spent time with major retailers such as Macys and Target working on Strategy, Marketing and DEI teams. His focus has always been retaining customers and associates by providing "human" experiences that creates relationships from employer to employee or business to customer. As a strategist, Ashley prescribes to biomimicry, which leverages nature to inspire innovation in business.
Ashley sits on the Fashion Retail Studies and YMCA of the North boards were his professional work intersects with his passion of mentoring youth. While not working, he spends his time fly fishing and relaxing with his four children and wife in Minnesota.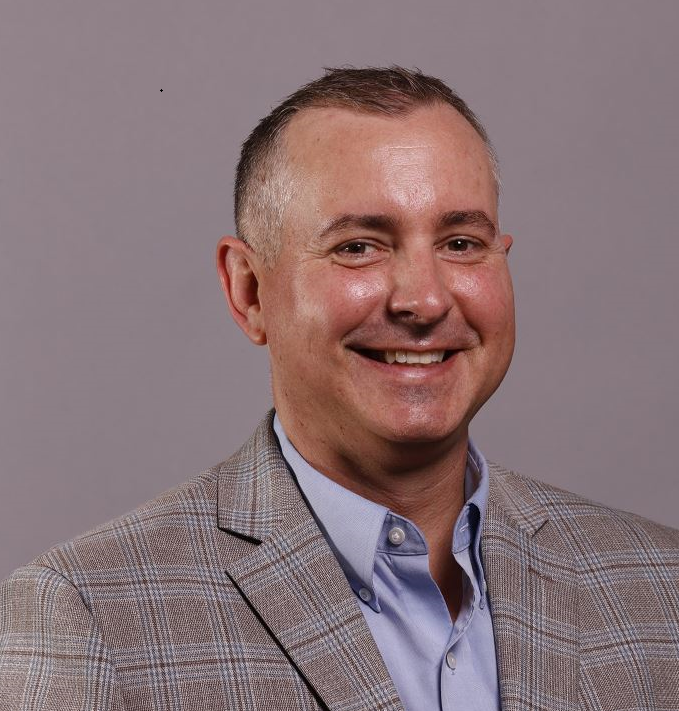 Director, Contracts, Battelle
Dean Grundei is the Director of Contracts for Battelle Memorial Institute (Battelle) the world's largest, independent, nonprofit, applied science and technology organization which is committed to translating scientific discovery and technology advances into societal benefits. At Battelle, Dean leads a team of over 2 dozen experienced contracts professionals who administer a portfolio of over 1,000 federal and commercial contracts.
Prior to joining Battelle, Dean began his federal contracting career for the Department of the Army at Fort Monmouth, New Jersey and subsequently as a Contracting Officer for Army Contracting Command at Aberdeen Proving Ground Maryland. In addition to his civilian career as a contracts professional, Dean is currently a Lieutenant Colonel in the US Army Reserve where he serves as an Inspector General for the 416th Theater Engineer Command.
Dean is a certified project management professional (PMP), certified federal contracts manager (CFCM) and a certified professional contracts manager (CPCM). In addition to his contracts duties, he also serves as the Military Support Employee Resource Group representative on Battelle's Affinity Board which focuses on Diversity, Equity, and Inclusion.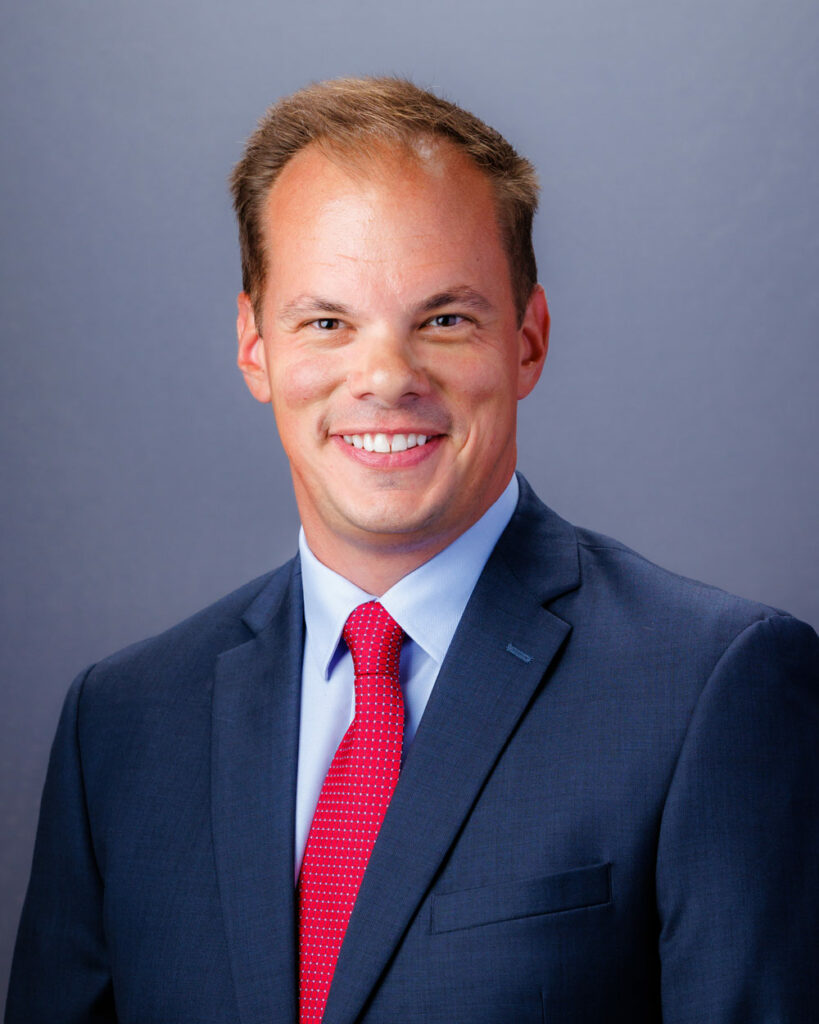 Vice President, Digital Solutions, Cardinal Health
Mike Cvengros graduated from Ohio University with a B.B.A. in Marketing and Management Information Systems.  He has worked in a variety of functional areas in his 20+ year career with Cardinal Health including IT, Project Management, Strategic Pricing, Finance, Marketing, Customer Service, and Data & Analytics.  Mike currently holds the role of Vice President, Digital Solutions within the Global Technology & Business Services organization, where he leads a team responsible for various aspects of data and analytics work for the organization. Mike is a Co-Chair for the Veterans and Military Advocates (VMA) Employee Resource Group. He is also President of the Board of Directors for the North Central Region of Canine Companions for Independence as well as a Board Member for City Year Columbus.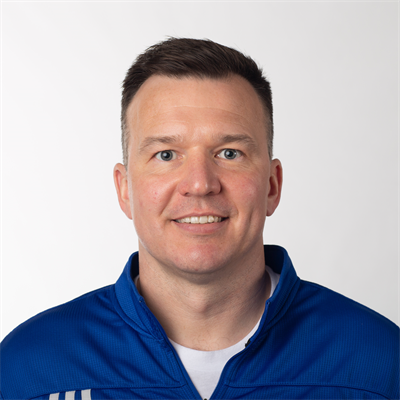 Cloud Solutions Engineer, Hyland
Richard is a Cloud Solutions Engineer at Hyland, a global software company headquartered in Westlake, OH where he also serves as the Vice President of their Veteran's Employee Resource Group. Hyland's VERG aims to connect military individuals through opportunities in mentorship, volunteering, and recruiting. Richard has been with Hyland for the past 5 years and focuses on cloud computing solutions for some of the largest companies in the world. Prior to Hyland, Richard was an Explosive Ordnance Disposal Technician in the United States Army from 2009-2014. Richard is passionate about technology, leadership, and education. Outside of work, Richard spends time camping and traveling with his family.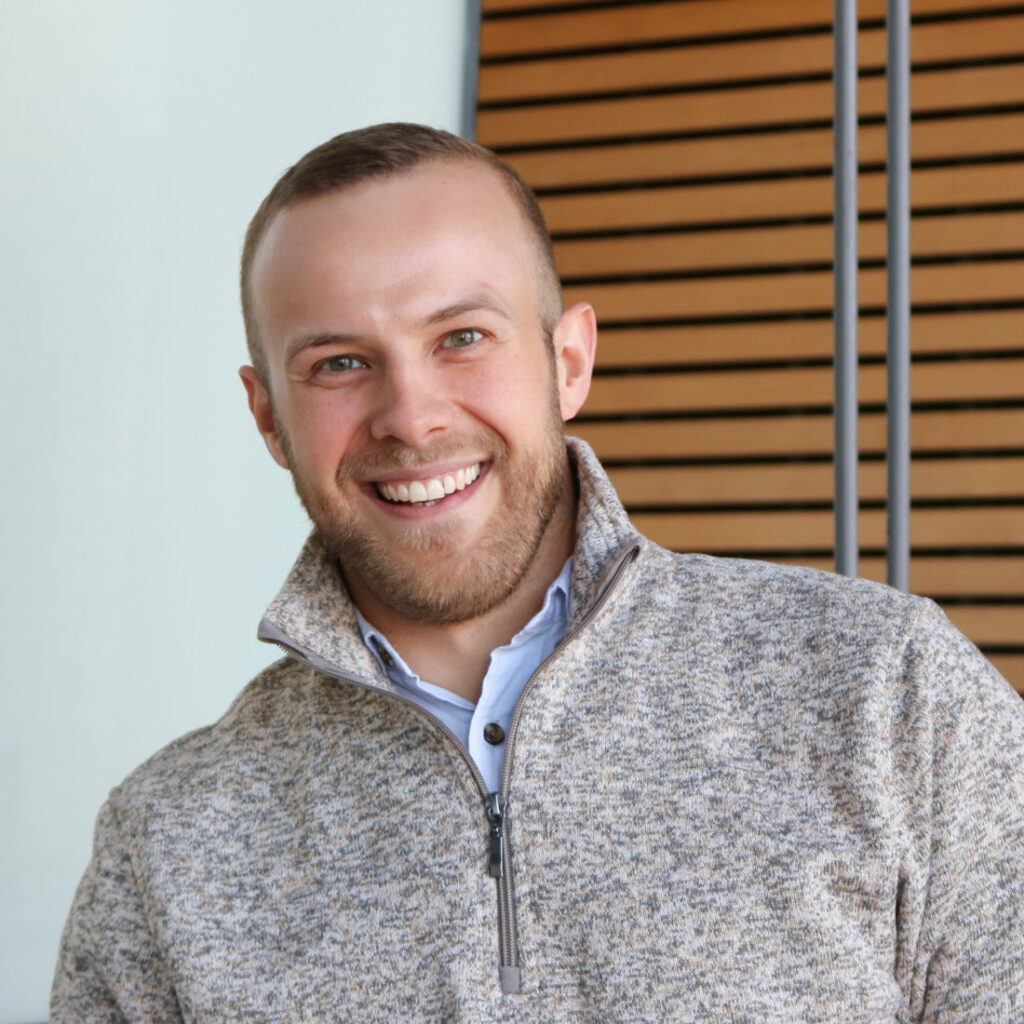 Program Manager, Professional Development, Ohio State John Glenn College of Public Affairs
Todd is a higher education expert who specializes in adult and continuing education currently serving as Program Manager for Professional Development at the John Glenn College of Public Affairs. In this role, Todd supports leadership programs for veterans and other military affiliated individuals, law enforcement professionals and those in public service. In his decade of service in higher education, Todd has worked alongside subject matter experts to create leadership programming opportunities for adult learners that addresses the needs of an evolving workforce in ways that are flexible and mission-driven.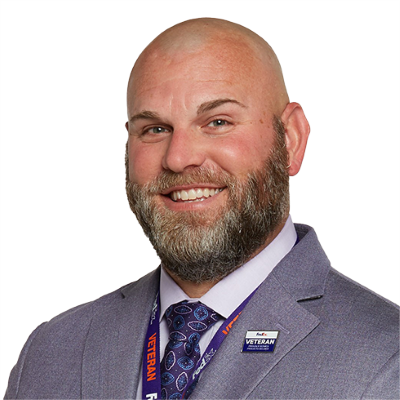 Senior Project Management Analyst, FedEx Express
Josh Link serves as a senior project management analyst for FedEx Express within the strategic talent acquisitions and reporting team. He is responsible for the development and execution of military & veteran talent programs and the internship program.
Josh began his career with FedEx Express while attending the University of Memphis in 2019 as the Internship Program Manager. He has since added military and Veterans' programs as part of his duties. Before coming to FedEx Express, he served in the Marine Corps for over 14 years as a Communications and Electronics Maintenance Chief.
Josh effectively oversees a partnership which facilitates employees in mentoring transitioning military servicemembers and drives the commitment at FedEx Express for military and Veteran recruitment. Josh is actively engaged as a mentor, personally guiding a transitioning servicemember through the ACP Partnership program.
Josh has been recognized with numerous FedEx honors including the prestigious FedEx 5-Star Award and been named a Veteran Champion in Corporate America by G.I. Jobs.
Josh is active within his community as an active member of the Combat Veterans Motorcycle Association® and a Veteran mentor at the University of Memphis.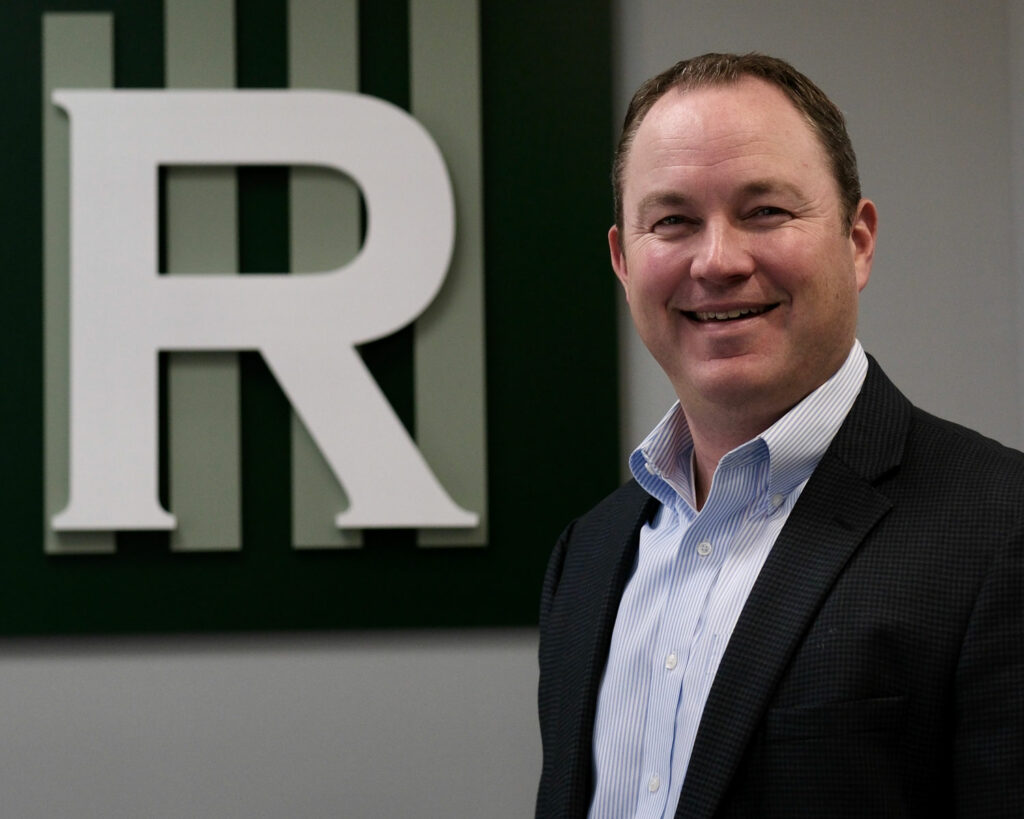 Financial Advisor, Rockport Wealth Advisor
Adam Stalnaker is a Financial Advisor with Rockport Wealth Advisors, and he brings a diverse background to his role in financial planning and advisory services. Here's a summary of his professional background and areas of expertise:
Education and Early Career: Adam earned his Bachelor's Degree from The Ohio State University. He began his career in the assurance department at Grant Thornton, gaining experience in accounting and financial analysis.
Transition to Financial Advisory: In 2009, Adam made a career shift and joined New England Financial, where he started his journey as a Financial Advisor. This transition marked the beginning of his work in personal finance and investment advisory services.
Current Role at Rockport Wealth Advisors: Adam is currently associated with Rockport Wealth Advisors, where the focus is on comprehensive financial planning. The firm emphasizes the importance of thorough planning and educated decision-making to positively impact clients' financial lives.
Military Community Support: Adam recognizes the need for financial education within the military community. He actively contributes to this cause by teaching financial literacy through organizations like Ranger for Life and creating free financial literacy materials. This effort aims to narrow the gap in financial knowledge and empower military personnel to make informed financial decisions.
Areas of Expertise: Adam's areas of expertise include retirement planning and insurance planning for individuals. Additionally, he has experience in implementing goals based planning based on clients' needs and wants. This diverse skill set allows him to provide a range of financial planning services to his clients.
Personal Life: Adam resides in Bay Village with his wife Jen and their children, Nolan and Emily. Outside of his professional responsibilities, he enjoys activities such as playing golf, coaching his kids' teams in local rec leagues, working out, and spending quality time with his family.
Adam Stalnaker's career journey showcases his commitment to helping individuals and businesses achieve their financial goals through informed decision-making and strategic planning. His dedication to financial literacy in the military community further highlights his passion for empowering others to secure their financial futures.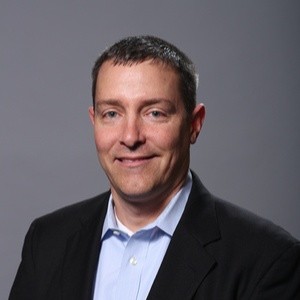 Director, Global Technology Partners, Verizon
Mark Mattox is the Director of the Global Technology Partners team within Verizon Enterprise Solutions. Within this role, he is focused on Verizon's top global technology partnerships with companies such as Apple, Google and Microsoft. Mark has been with Verizon the past thirteen (13) years, focused upon various Global Technology Partnerships and previously led transportation Strategy for Verizon Wireless.
Mr. Mattox also has 20+ years of experience in Logistics & Global Supply Chain Management Technology and has held various Operations, Management and Sales roles while in that industry. He holds an Associate's Degree in Avionics (Community College of The Air Force), Bachelor's Degree in Aviation Engineering/Management (The Ohio State University), M.S. in International Logistics (Deutsche Logistik Akademie Bremen) and an MBA (Strayer University).
In addition to his work with Verizon, Mr. Mattox is a retired U.S. Air Force aircraft maintenance squadron officer and former pilot in the Ohio Air National Guard, having served contiguously since 1987 until January 2017. Mark also presently leads Verizon's internal employee resource group (ERG) for Veterans called VALOR. He also provides mentoring to returning military veterans seeking to enter the civilian workforce through a joint partnership between American Corporate Partners and Verizon.
He currently resides in the greater Columbus, Ohio area with his wife and four (4) children.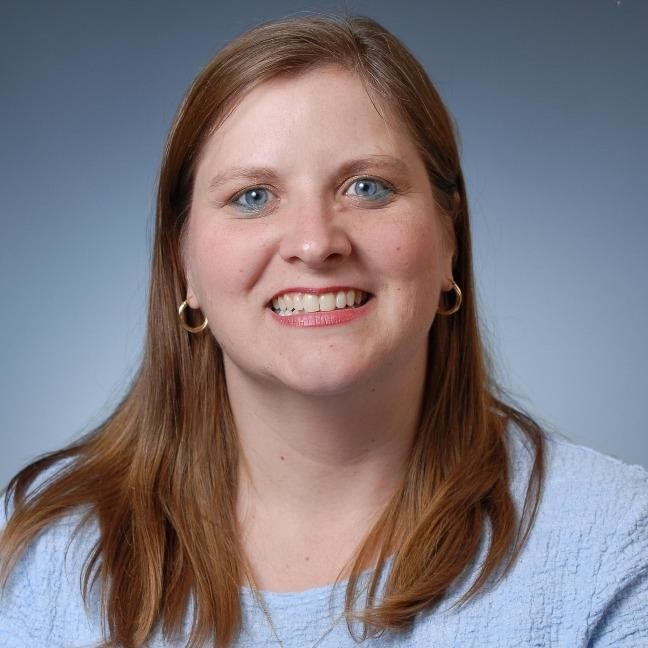 Vice President, Senior Sustainability Reporting Analyst, Fifth Third Bank
Cheryl Lombardi is a vice president, senior sustainability reporting analyst for Fifth Third Bank in Cincinnati, Ohio.  She has been in the banking industry for over 22 years with extensive experience in Payments Processing Solutions, Business Banking, and most recently, Corporate Responsibility. Her professional career has centered on helping business owners and communities succeed. 
She earned a bachelor's degree in Social Welfare from University of Wisconsin and a master's degree in Business Administration from University of Phoenix.   
Cheryl resides in Liberty Township, Ohio with her husband of 32 years. She is a proud military wife and mother of two. Her husband served Active Duty in the Army. Her daughter also has a military history of service with the Ohio National Guard, dating back to her senior year in high school. Much of Cheryl's free time is dedicated to advocating for veterans and their families. In 2015, she joined Fifth Third's Military Business Resource Group as a communications officer and served as co-chair from 2019-2022.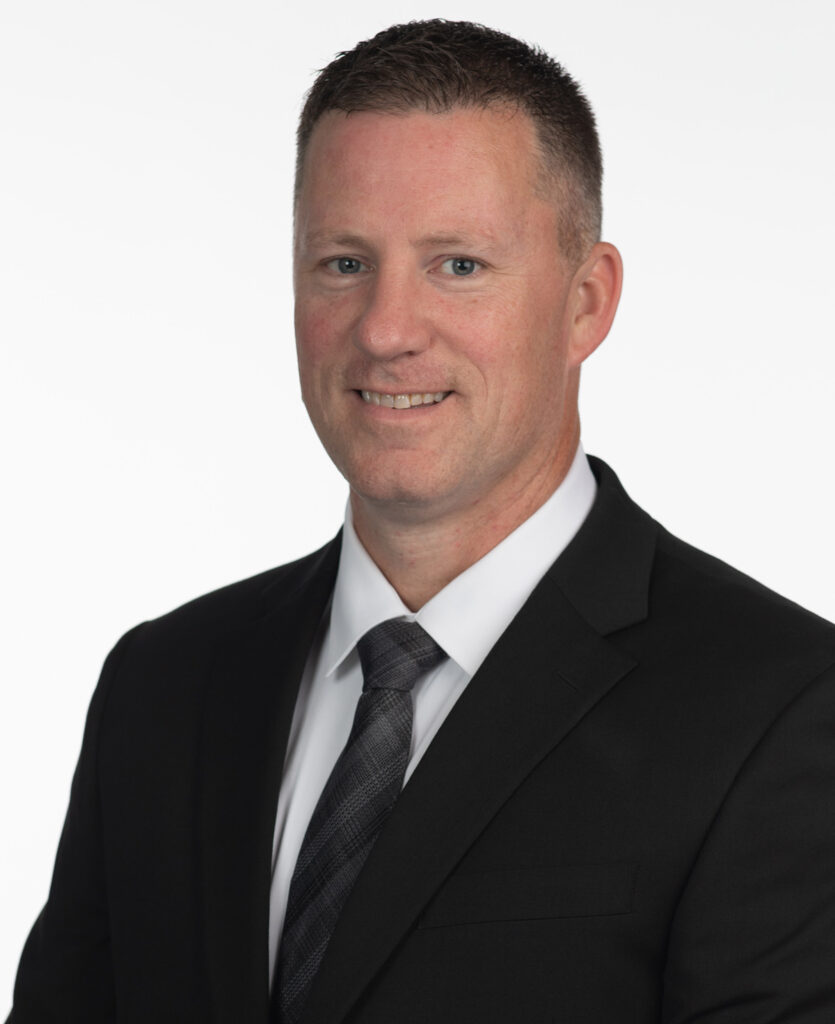 Plant Manager, T. Marzetti
Don has spent the past 23 years in food and beverage manufacturing and currently serves as a Plant Manager for T Marzetti, providing dips and dressings for Food Service and Retail businesses. Prior to joining Marzetti, Don spent 14 years with Anheuser-Busch in a variety of roles in manufacturing here in Columbus. 
He graduated from the United States Military Academy and went on to serve as a Captain in the Army at Ft Bragg, NC in the U.S. Army Special Operations Command.  He served in an Airborne unit and led soldiers in training exercises in Egypt and Thailand, primarily providing support to 3rd and 7th Special Forces Groups.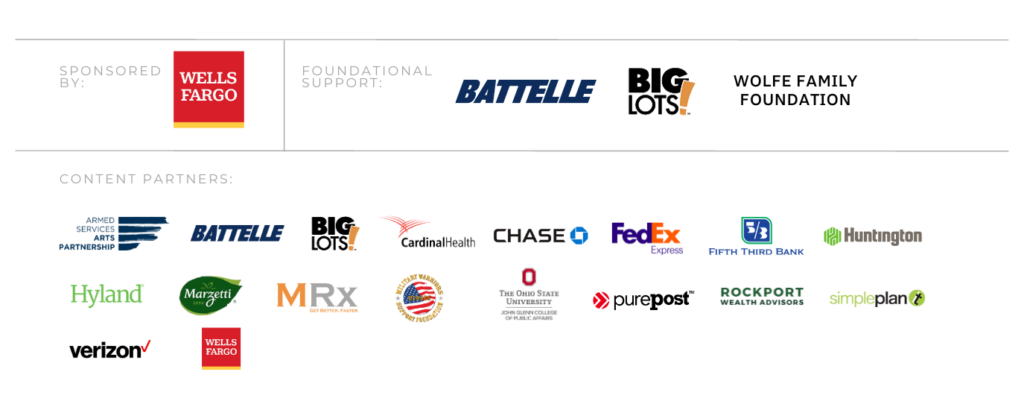 Date
September 14 - 15, 2023
Expired!
More Info
Category