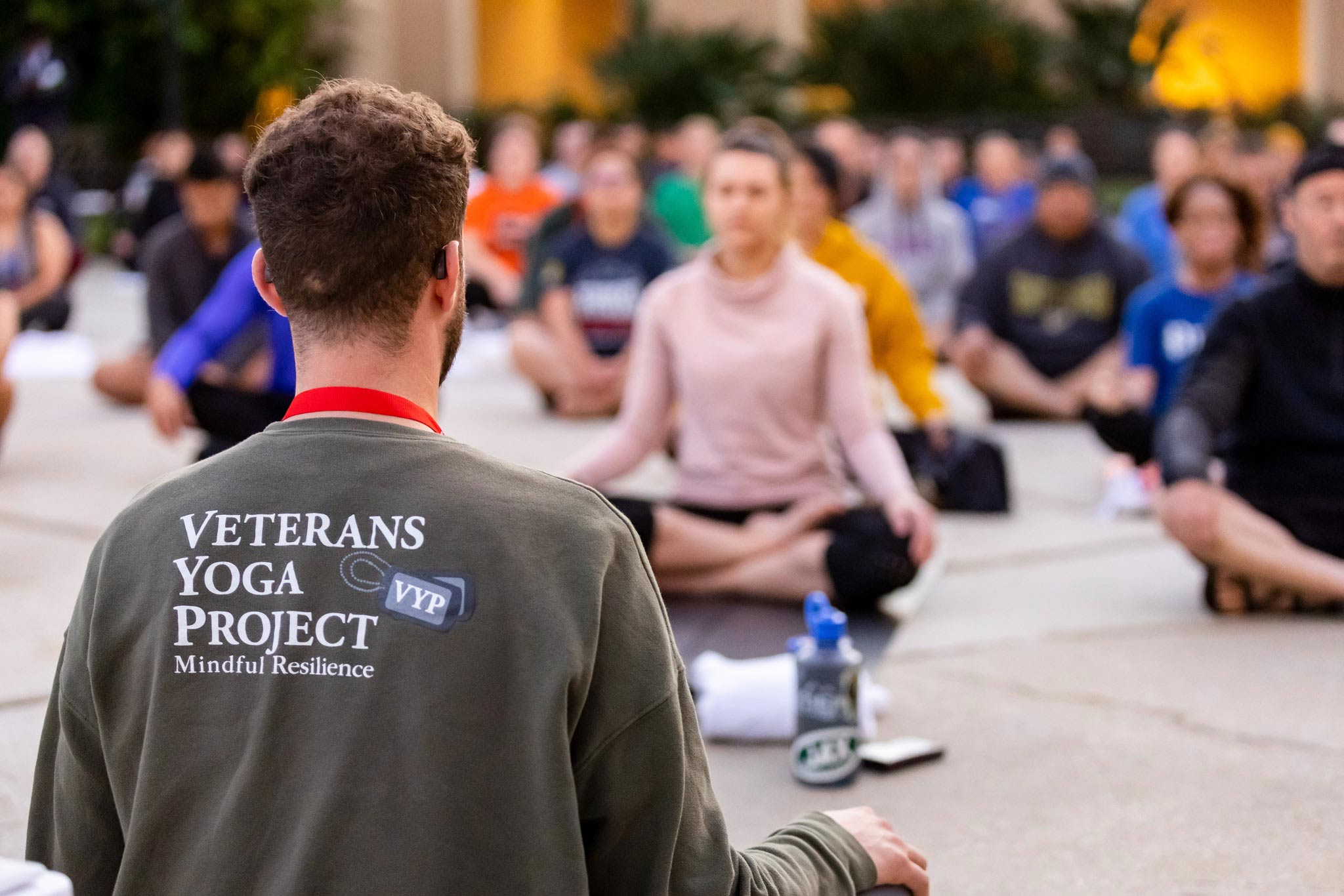 Veterans Yoga Project
In honor of Veterans Gratitude Week, Veterans Yoga Project is joining us for an "Adaptive Yoga For All Bodies" class. This is an all-levels class that will focus on stretching and breathwork as well as moving through various poses (asanas) with time for stillness and relaxation at the end. Poses will be adapted for mat and chair.
This seminar is free for attendees, but registration is required. We believe in having a welcoming and safe learning environment for all levels of experience; Beginners to advanced individuals are welcome.