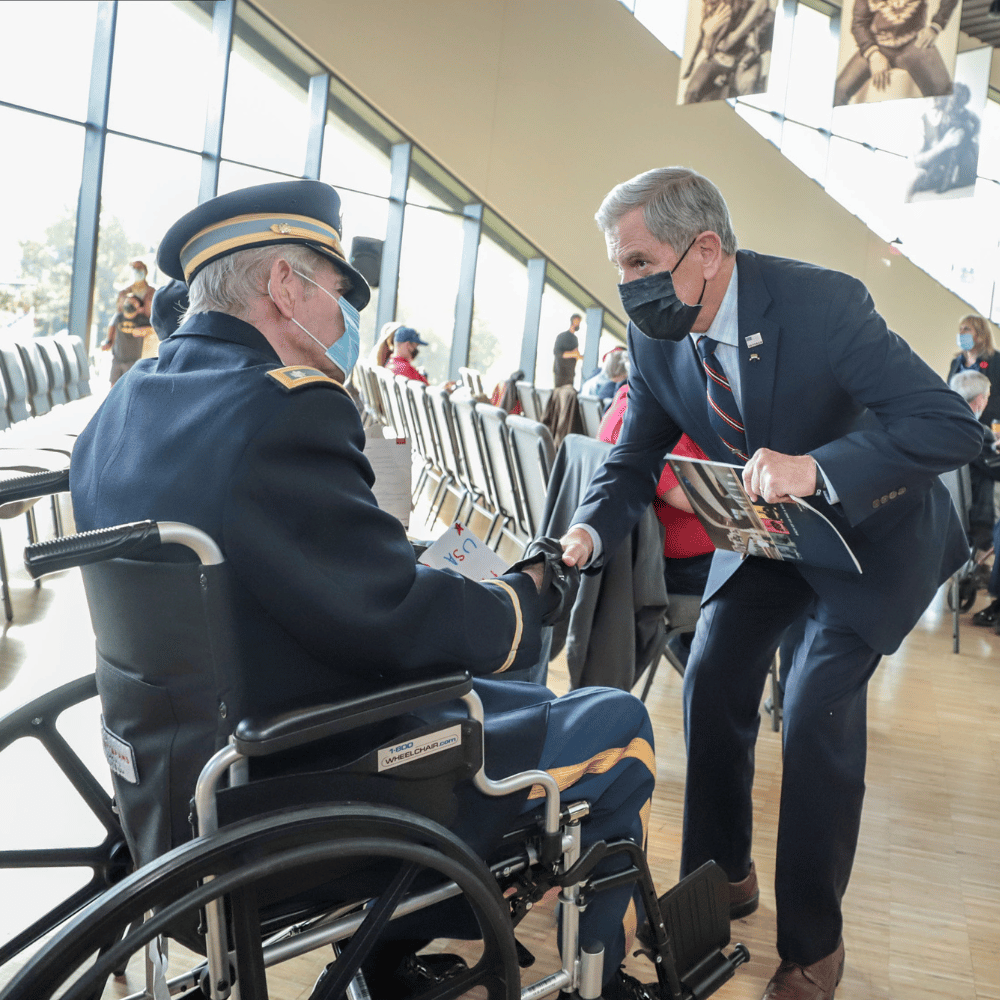 Welcome Home Ceremony – National Vietnam War Veterans Day
We will commemorate National Vietnam War Veterans Day with a free day at the Museum and a remarkable Welcome Home Ceremony, live from our Great Hall. We welcome guest speaker J. Charles Plumb, Captain, U.S. Navy Retired, Vietnam Veteran. Captain Plumb will share his inspiring story of courage as a prisoner of war and his continued service.
More information will be announced at a later date. Sign up for our emails to be the first to know about keynote speakers, special events and more.