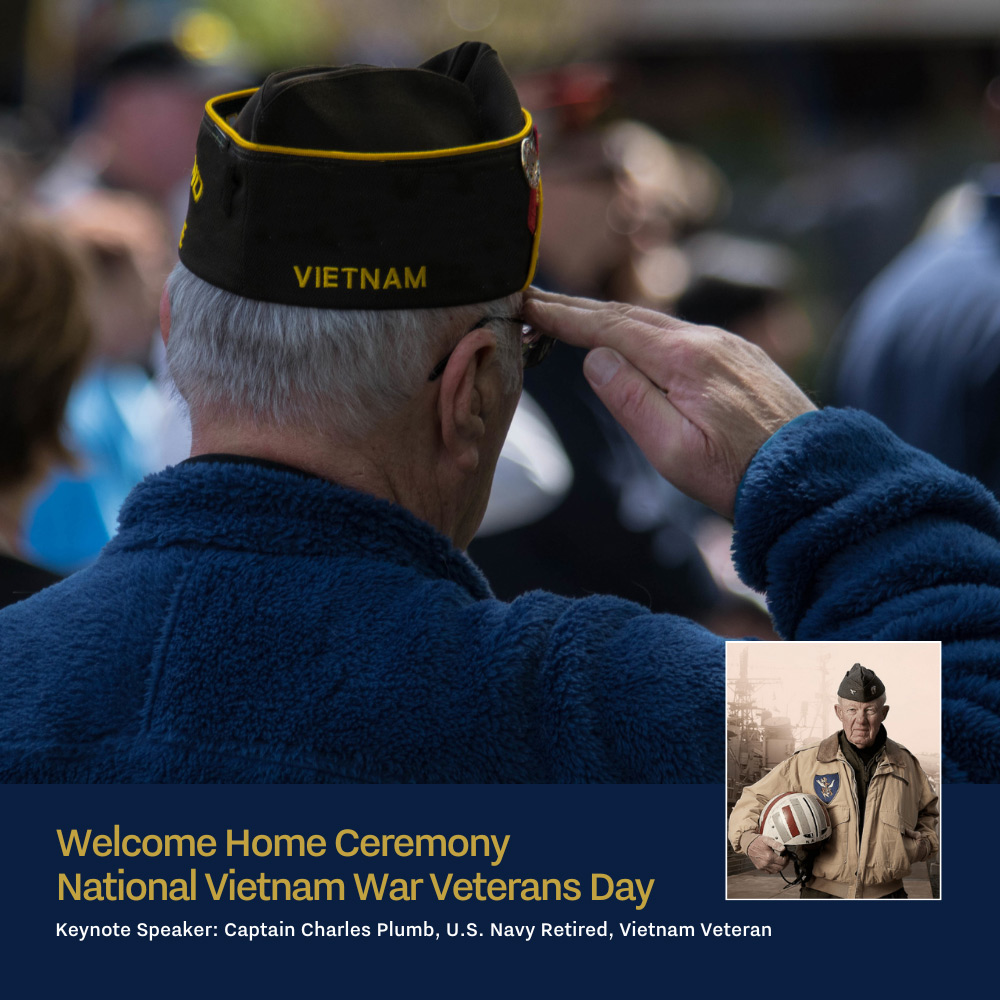 Welcome Home Ceremony – National Vietnam War Veterans Day
We will commemorate National Vietnam War Veterans Day with FREE Museum admission for all and a Welcome Home Ceremony for our Veterans, live from our Great Hall. This year marks the 50th anniversary of the last U.S. combat troops departing Vietnam and repatriation of our remaining Prisoners of War.
Our keynote speaker, Captain J. Charles (Charlie) Plumb, U.S. Navy (Retired), will share his journey as a jet fighter pilot, six years as a Vietnam POW and how he now uses his experiences to help others face their challenges with his story, "Who Packs Your Parachute."
Sign up for our emails to be the first to know about keynote speakers, special events and more.