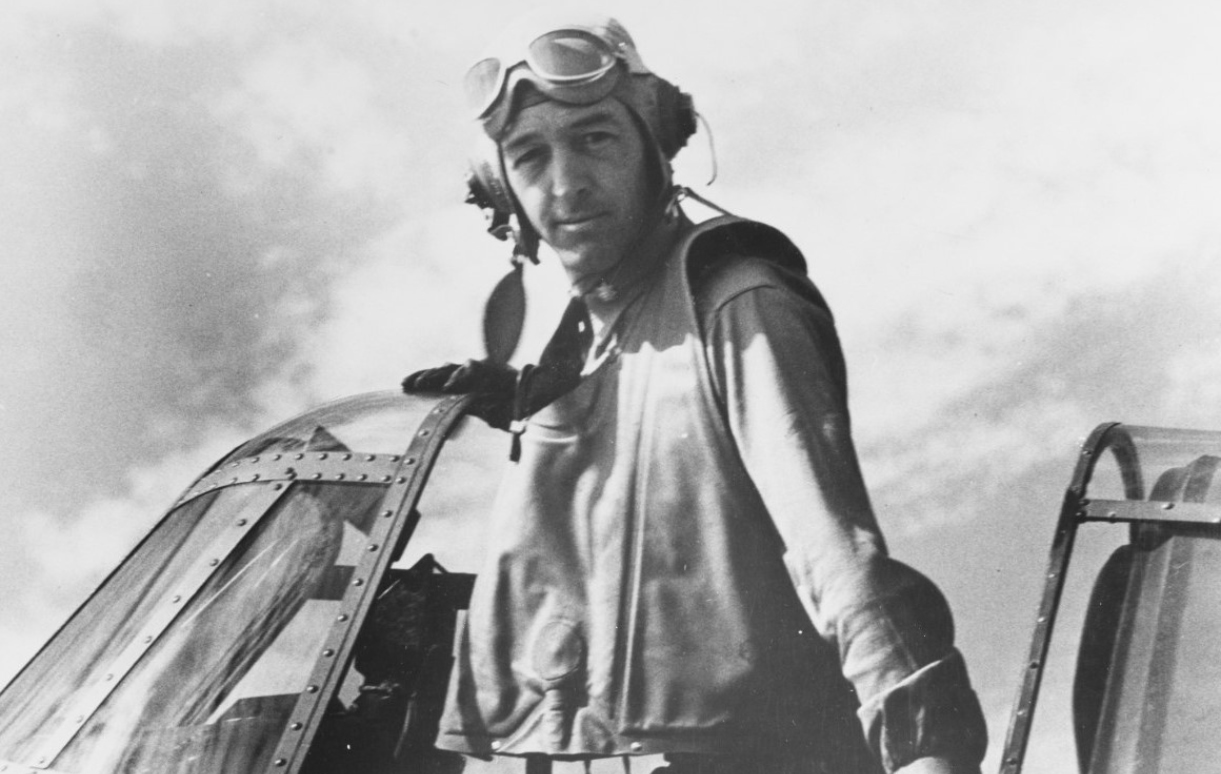 This year marks the 80th anniversary of the Battle of Midway, a U.S. naval victory and turning point of World War II in the Pacific. Six months after the Imperial Japanese Navy's surprise attack on Pearl Harbor, they attempted to destroy the remainder of the U.S. Pacific Fleet with a surprise attack at Midway Island. On June 4, 1942, then U.S. Navy Lieutenant Commander John Thach, employed aerial combat tactics that fundamentally changed how World War II was fought in the Pacific Theater. His creative ingenuity and leadership paved the way for the future of naval warfare.
A native of Pine Bluff, Arkansas, he graduated from the U.S. Naval Academy in 1927 and spent two years serving on battleships, before becoming a naval aviator in early 1930. He spent the next decade as a flight instructor, test pilot and gunnery expert. Thach developed a fighter combat tactic known as "Thach Weave." This combat flight formation enabled American fighters to counter the superior Mitsubishi A6M Zero, the primary aircraft of the Imperial Japanese Navy. In early 1940, Thach was placed in command of Fighting Squadron Three (VF-3). On the morning of June 4, 1942, Thach was leading a six-plane sortie, escorting 12 Douglas TBD Devastators led by Lieutenant Commander Lance Massey from Yorktown, when they discovered the main Japanese carrier fleet. They were immediately attacked by 15 to 20 Japanese fighters. Thach decided to use his namesake maneuver, marking its first usage. Although outnumbered and outmaneuvered, Thach shot down three Zeros and a wingman accounted for another.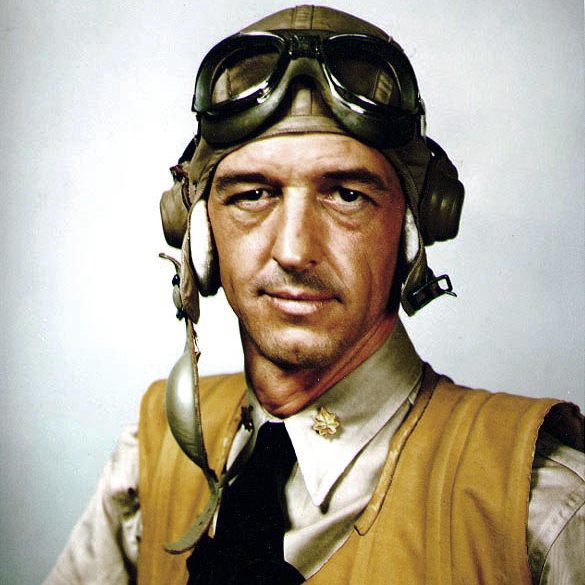 After the Battle of Midway, Thach was assigned to instruct pilots in combat tactics. The U.S. Navy often pulled its best combat pilots out of action to train newer pilots, a distinct difference from the Japanese Navy. As the war progressed, the Japanese lost their experienced pilots to attrition while the U.S. consistently improved their fighting abilities. When the Japanese resorted to Kamikaze suicide attacks, Thach developed another defensive technique known as the "Big Blue Blanket" system. This allowed for constant presence of the blue-painted Hellcats and Corsairs over American warships at all hours. During WWII, Thach became a flying ace credited with shooting down six enemy aircraft.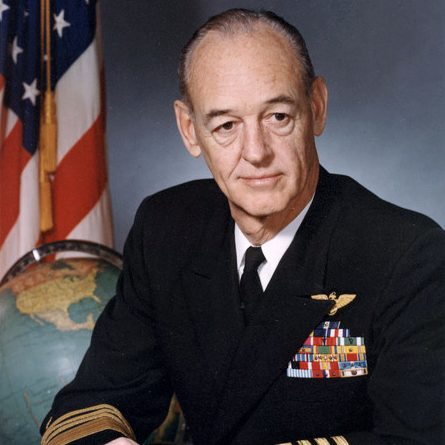 Later in his career, Thach commanded both the USS Sicily and USS Franklin D. Roosevelt from 1953 to 1954. He was promoted to vice admiral in 1960 and served as the Deputy Chief of Naval Operations for Air in the Pentagon, where he presided over development of the A-7 Corsair II. Starting in 1965, Thach became the Commander-in-Chief of the U.S. Naval Forces Europe, where he was promoted to full admiral and then retired in May 1967. During his four decades of service, he was awarded two Navy Crosses, two Navy Distinguished Service Medals, a Silver Star, two Legions of Merit and a Bronze Star.
We're honored to share his story of service and the impact he made developing U.S. Naval combat tactics as well as on the course of World War II in the Pacific. Fair winds and following seas, Admiral Thach.