by Lisa Hallett
I lost my husband and best friend in August of 2009.
To the Army, his Soldiers, and his peers, he was Captain John Hallett. To me, he was the red-headed guy I've known since kindergarten. In high school, after we took a mission trip to Mexico, I confided to my friends that, "…someday I was going to marry John Hallett."
Someday happened, and military life was a whirlwind. Moving, a deployment to Iraq, a baby born in Georgia, the next in Louisiana, extended training exercises, missed holidays and all too frequent goodbyes. All the normal, but slightly harried adventures that military families carry. In 2009, I was pregnant with our third child as John and his unit deployed to Afghanistan.
Six weeks into the deployment, at my first family readiness meeting, I felt a tap on my shoulder. "Lisa, come with me," said the rear detachment commander. "Bring your things."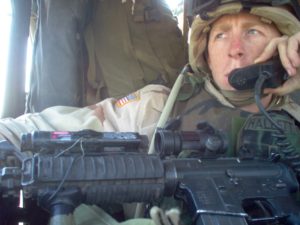 He led me to a room where two uniformed officers proceeded to read a script: "The Secretary of Defense regrets to inform you that your husband, Capt. John L. Hallett, is believed to have perished in the fires…" As they said the word "believed," I stopped listening. I had a three-year-old, a one-year-old, and a three-week-old baby who my husband had never met. They had to be wrong.
But they weren't wrong. John was killed on August 25, 2009, with three other brave soldiers on their way home from delivering medicine to a village experiencing a cholera outbreak.
John – Captain Hallett, my best friend, my husband, our children's father – was not coming home.
As we began to navigate this broken way forward, my grief frightened the children and threatened to swallow me whole. I realized that I did not want to live a life paralyzed by my heartbreak. I wanted a life inspired, motivated, and driven.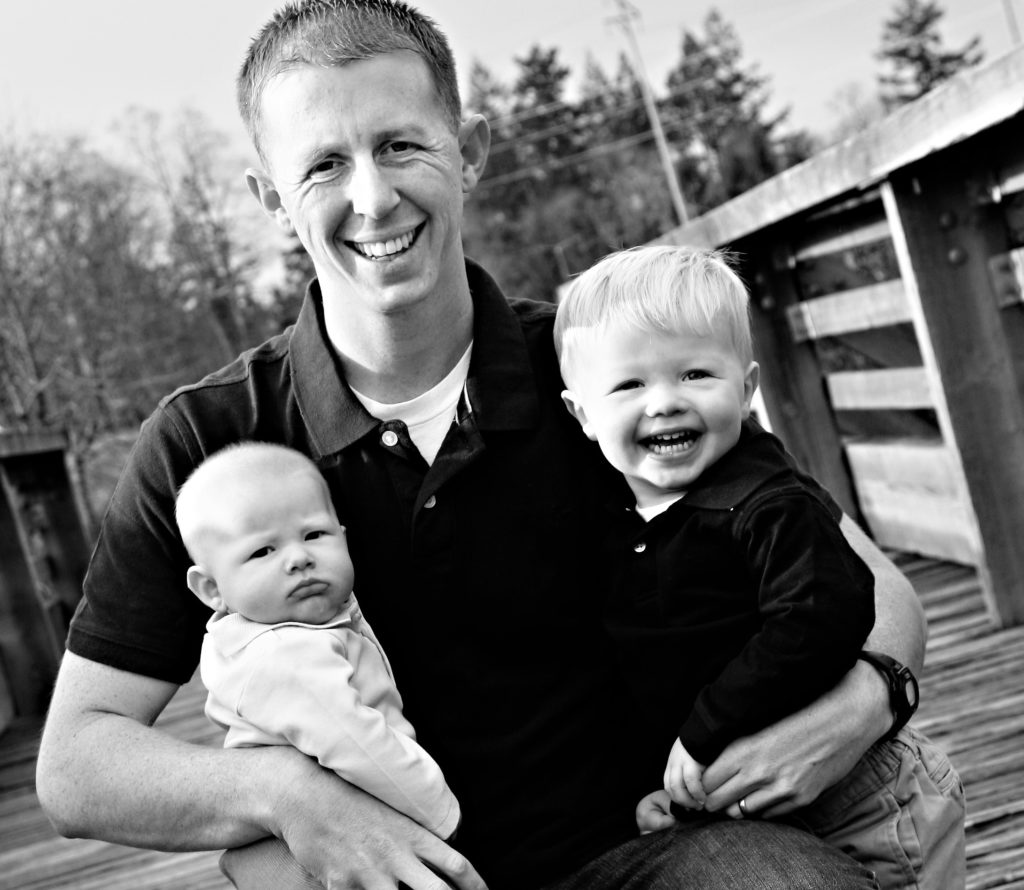 I had relied on running throughout John's military career and again turned to it, finding the strength and resilience I needed to repair my broken heart. In the middle of this complicated healing, and many miles of running, I worked with a community of military spouses, and together we formed a national not-for-profit, Wear Blue: Run to Remember.
I was choosing to live inspired by John's life, rather than condemned by his death.
There is an opportunity in every day, every moment, every breath – to see, do and be more. John died in service to others. Honoring his sacrifice is emulating his example – approaching each day with a heart to serve others. As long as we are able, we are going to give back to the community that has given so much to us.
There would be so much that he would miss in the years following his death, but John is present in the world around us. His grin, his determination to always choose the hard right over the easy wrong, his fastidious attention to detail, his tireless work ethic, his enthusiastic commitment to his family and friends… are all embodied in his children. And, each time someone speaks his name, learns his story, and chooses to live a little bit bigger, a little bit kinder, a little bit braver, John lives.
Lisa Hallett is the Co-Founder and Executive Director of Wear Blue: Run to Remember, a global community that honors the service and sacrifice of the American military through active remembrance. From its tribute Wear Blue Mile to its Gold Star Youth Mentorship Program to Saturday Run communities around the world, Wear Blue empowers families of the fallen, supports the military and honors the fallen.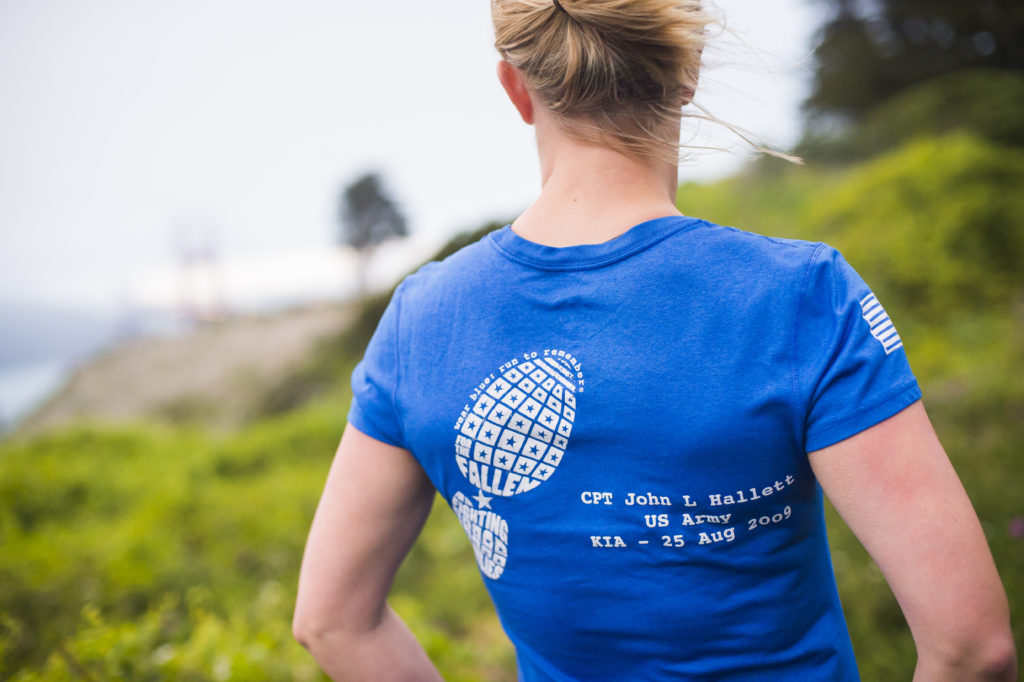 Join Wear Blue this Memorial Day to honor our nation's fallen military heroes by visiting https://www.wearblueruntoremember.org/ and committing to purposeful remembrance. Wear Blue will provide the name of a fallen service member for you to honor with your steps. Join us in ensuring that the 65,502 service members who have given their lives since the Vietnam War, are honored and remembered in their peers' lifetime.