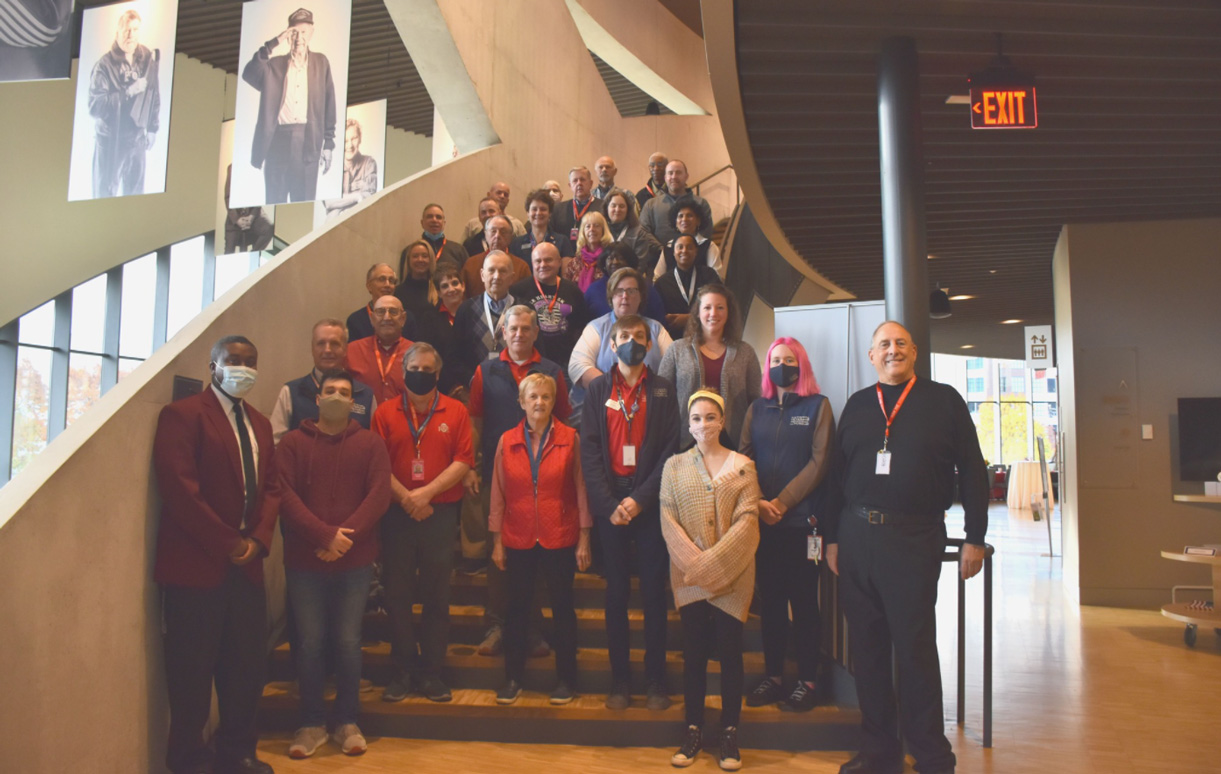 Without the support of our volunteers, many of our programs and services would not be possible. Our volunteers have logged over 20,000 hours since our opening in 2018. Help us give them a round of applause on International Volunteer Day!
Today we give the spotlight to Lead Volunteer and Tour Guide Gregory Edmonds, who not only volunteers at the NVMM, but also with the Ohio Memorial Chapter of the Tuskegee Airmen, Boy Scouts and Handshake America.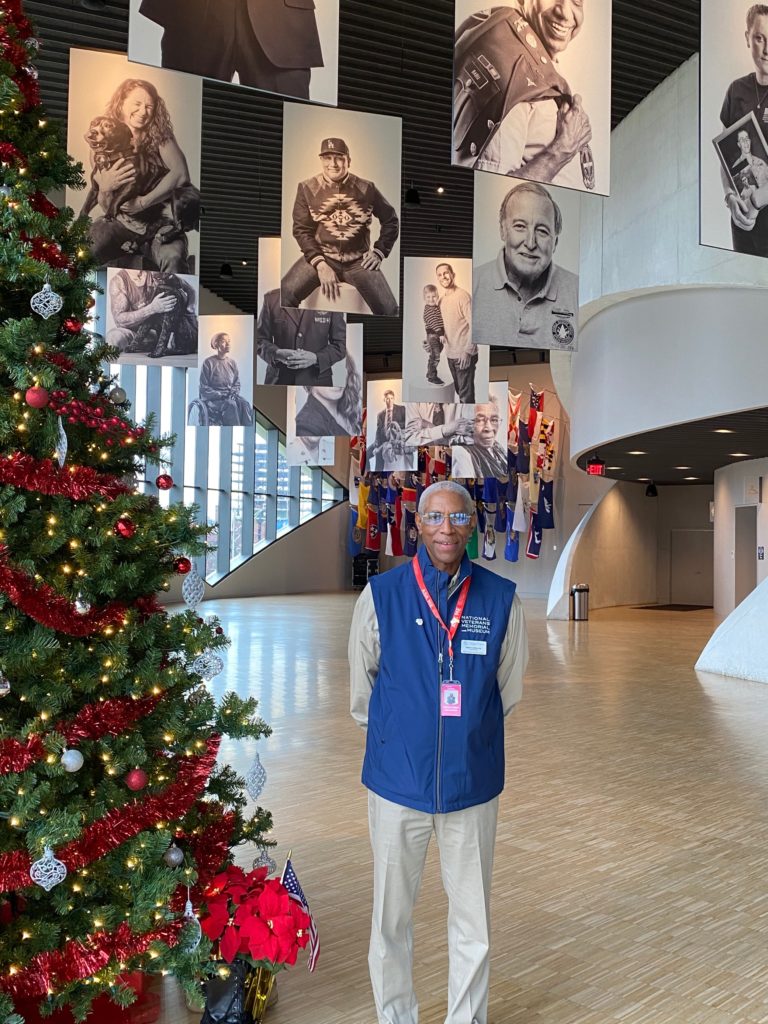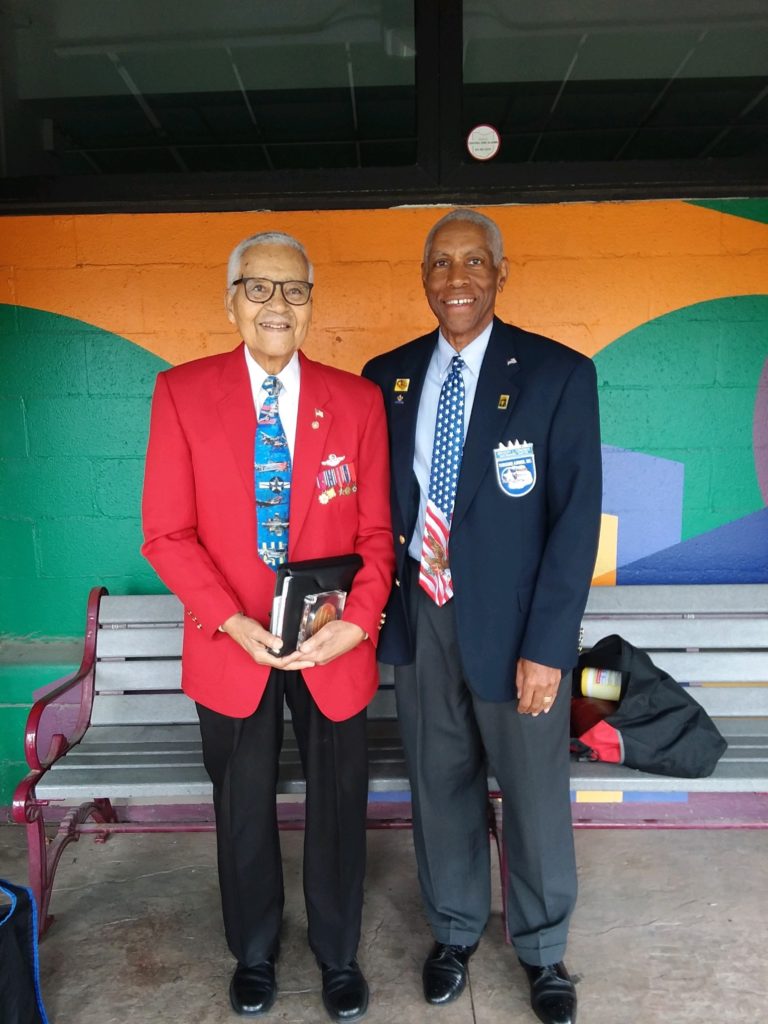 Q: How long have you volunteered?
A: I started in June of 2019
Q: Why do you volunteer at the NVMM?
A: I enjoy giving back to the community. I'm not a Veteran but was inspired after an April 2019 visit with my Tuskegee Airmen Chapter. We brought Tuskegee Airman Brigadier General Charles McGee, U.S. Air Force (Retired), who was a fighter pilot with a three-war total of 409 combat missions in World War II, the Korean War and the Vietnam War.
Q: Where else do you volunteer?
A: 1st Vice President of the Ohio Memorial Chapter of the Tuskegee Airmen, Boy Scouts though my church, and Handshake America Life Coach committee.
Q: Favorite NVMM exhibition?
A: Tuskegee Airmen Alcove
Q: Favorite Volunteer Gear?
A: My pair of Converse sneakers that are a tribute to the P51-C plane flown by the Commander of the Tuskegee Airmen then Lt. Colonel Benjamin O. Davis, Jr. He named the plane, "By Request", because the Tuskegee Airmen were specifically requested to provide protection for U.S. bombers during World War II.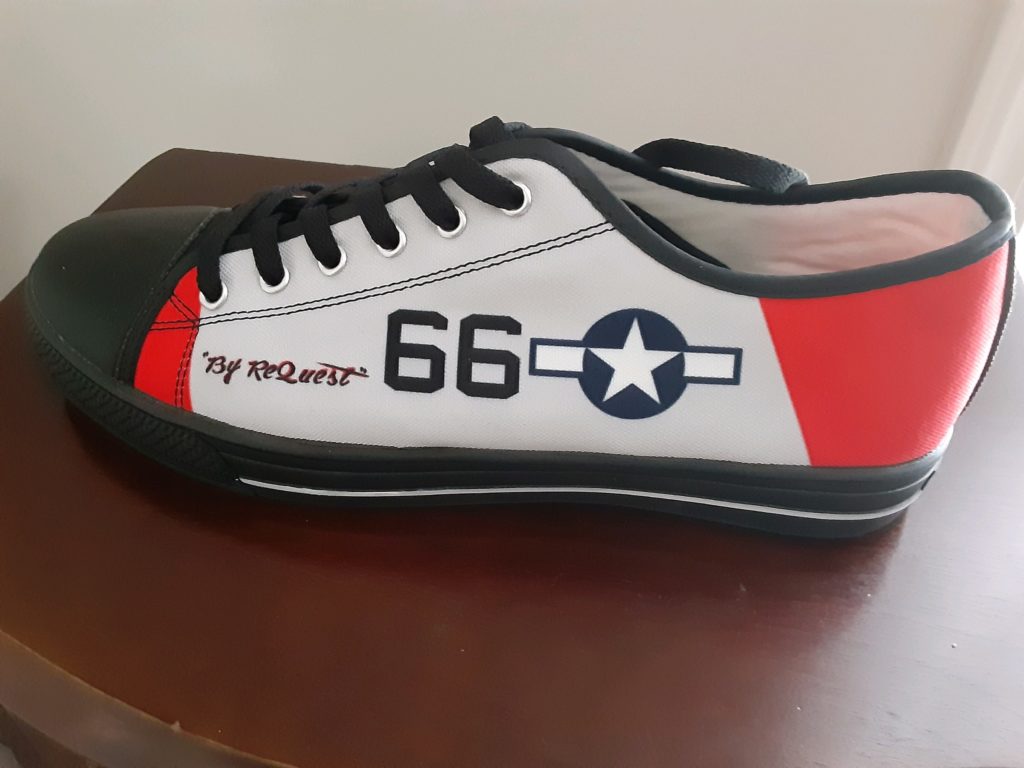 Q: Final Thoughts?
A: NVMM is like extended family. You can connect with everyone no matter what level in the organization. I have a tremendous respect for Veterans and NVMM plays an important role in showing all sides of the Veteran experience. I look forward to helping with the upcoming Ambassador Program and educating our youth. I always keep Museum brochures with me in case someone hasn't heard of the NVMM. I want to make sure to spread the word no matter where I go.
Thank you Gregory for sharing why you volunteer at the NVMM! Our volunteers serve in various capacities, from Ambassadors, Tour Guides, Outreach Ambassadors, and assistants to staff within the Museum. They also come from a variety of backgrounds and experience, both Veteran and non-Veteran, and range in age from 18 to 65+. We welcome anyone who has a passion for sharing the Veteran experience to join our talented team for a rewarding volunteer experience! Interested? Start your journey here.