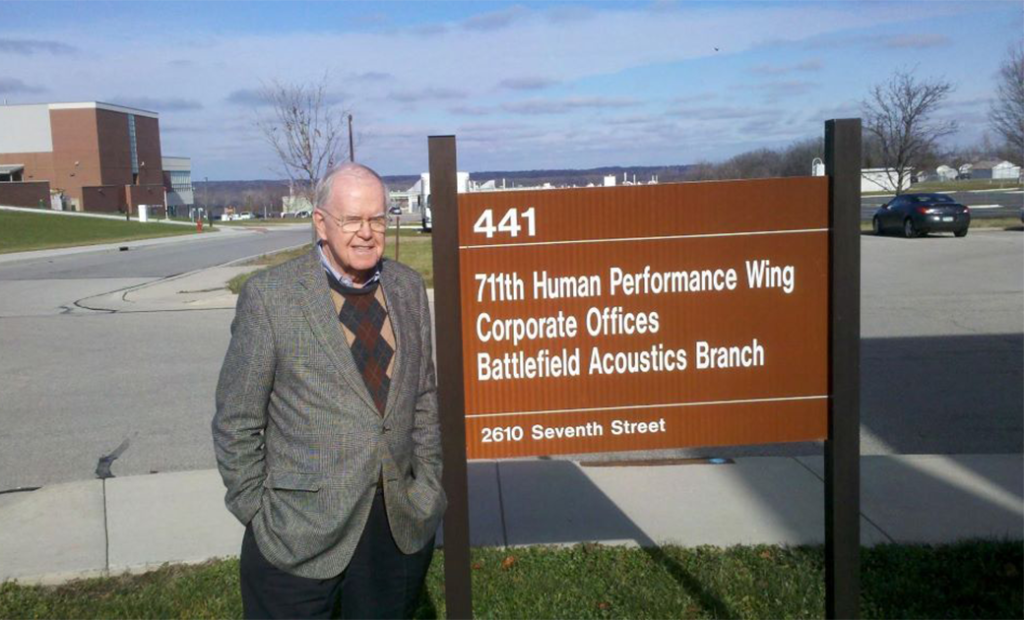 by John Cavanaugh
As we all struggle to navigate this deadly pandemic and look for ways to overcome the devastating economic fallout, I summon the lessons of my parents and grandparents who soldiered on through the Great Depression, WWII, Korea, the assassination of President John F. Kennedy, Vietnam and more. Following is a short summary of their stories – all firmly rooted in service to our country.
My grandfather, Owen W. Huff, was born in Columbus, Ohio, in 1903 and enlisted in the U.S. Navy in 1920. My mother, Ginny, vividly recalled being stationed in Panama on December 7, 1941, when my grandfather received his urgent war time orders.
Huff became a "mustang officer" and a bona fide WWII hero after rescuing desperate sailors from a burning munitions ship off the coast of Italy. Much like today's Capt. Crozier of the USS Roosevelt, Grandpa was initially reprimanded for his quick action to save lives. However, he and his beloved crew bravely risked their own lives to save others in dire need.
Isn't that what our first responders and medical professionals across our nation are doing right now?
In 1945, one of Lt. Cmdr. Owen Huff's final tours of duty was to serve as Captain of the USS Constitution docked in Boston Harbor. By then, my mom had joined the Women's Army Air Corps. Because she had a top-secret security clearance, she was assigned to work on the Nautilus project (USS Nautilus (SSN-571) was the world's first operational nuclear-powered submarine) at the Massachusetts Institute of Technology (MIT).
There, she fell in love and married a handsome Army Corps of Engineers 2nd Lt., William J. Cavanaugh. My dad's own amazing American story took him from the Boston public housing projects to MIT ROTC. Upon graduation, he went on active duty during the Korean War, teaching marksmanship and basic training to soldiers before they were shipped overseas.
Cavanaugh faithfully remained in the Army Reserves until his retirement in 1982 as a "full-bird" colonel. That same year, my oldest brother, Billy, died tragically while serving as a substance abuse control officer in the Air Force. Yet, my family still carried on and made it a mission to help other Veterans.
Col. Cavanaugh's very first architectural design was the battlefield acoustics lab still in use today at Wright Patterson AFB in Dayton. Eventually, he founded his own acoustical consulting firm, Cavanaugh Tocci Associates, now based in Sudbury, Massachusetts.
Both my parents remained quite active in Veteran's causes. In fact, they were instrumental in the belated 1998 award of the Soldier's Medal to Vietnam Veterans, Hugh Thompson and Larry Colburn, for their heroic efforts to stop the My Lai massacre.
Never give up. Pull together. Take care of those in dire need. Be compassionate and understanding. Lend a helping hand to neighbors and strangers. Support our troops and first responders. Pray for God's wisdom and grace.
For it is our turn to pay it forward.
John Cavanaugh, Ph.D., is a valued National Veterans Memorial and Museum member and a highly accomplished professional in multi-faceted academic, nonprofit, and consulting roles. He works in international affairs and is passionate about honoring his family's legacy of service and making the world a better place.