Memorial Grove
Located just behind the Museum, the 2.5‑acre Memorial Grove was designed as a space for contemplation and reflection.
Anchored by a grove of elm trees, the Grove features a 325‑foot‑long stone wall, three water cascades and a reflection pool, creating a space for remembrance, inspiration, and recognition of Veterans, their service and their sacrifices.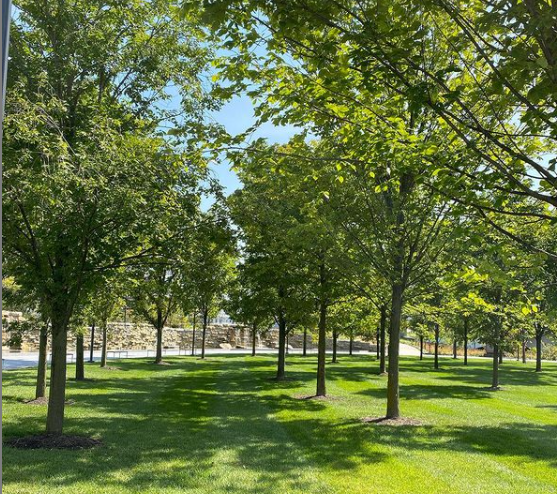 Grove of Elm Trees
A grove of American elms, a tree that has sheltered Veterans and their families since Colonial times, provides shade for rest and reflection.
Limestone Wall
The limestone wall references regional geology and symbolizes our strengths as a nation as best exemplified by the teamwork of our armed forces forces and the motto, E. Pluribus Umum, "From many, one." The pool and cascades highlight water, considered an elemental source of life and healing by all peoples throughout time.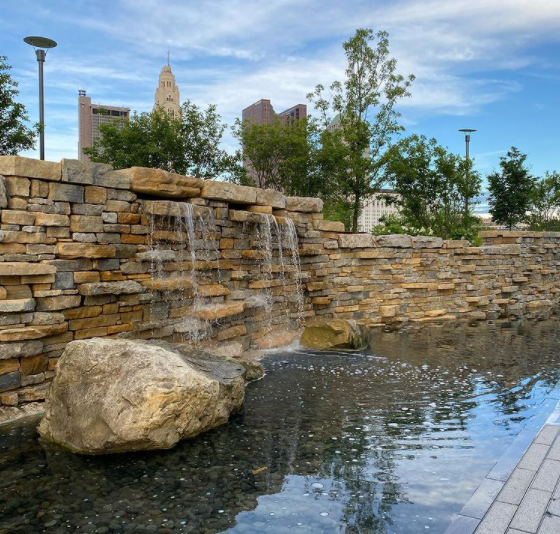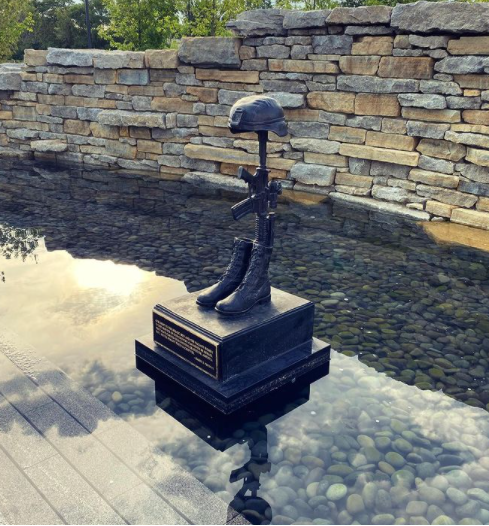 Soldier's Cross
The Soldier's Cross or Battlefield Cross includes empty boots, an inverted rifle, a helmet and dog tags forming a cross. The Solder's Cross is a bronze memorial, standing 41 inches in height. Made by Richard Rist to honor Captain Nicholas Rozanski, Master Sergeant Shawn Hannon, and Jeffrey Rieck, who were killed in Afghanistan on April 4, 2012. This monument stands in our Memorial Grove for all who want to pay their respects to those we have lost in combat.
The battlefield cross has its origins dating back to the Civil War when soldiers were buried quickly between battles, with the rifle pierced into the ground to mark their final resting place. Today, when service members are killed downrange, the units memorialize and honor them to mourn their loss while celebrating their lives.
Purple Heart Monument
A Purple Heart monument also resides in the Memorial Grove to honor all service members who were awarded the Purple Heart medal during any war. The Purple Heart is the nation's oldest medal, having been designed by George Washington and awarded during the Revolutionary War. Today, it is presented to service members wounded or killed in action. National Purple Heart Day is August 7.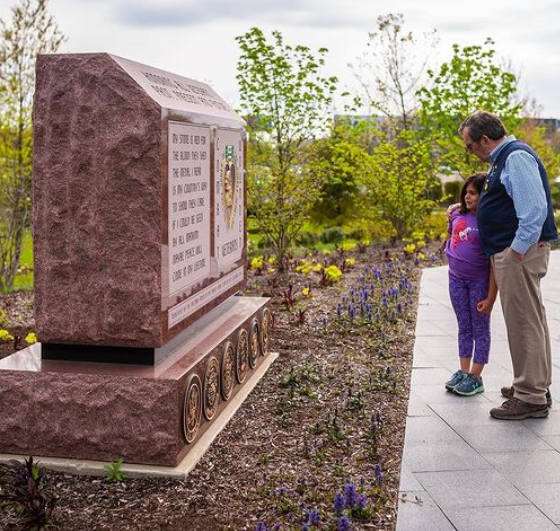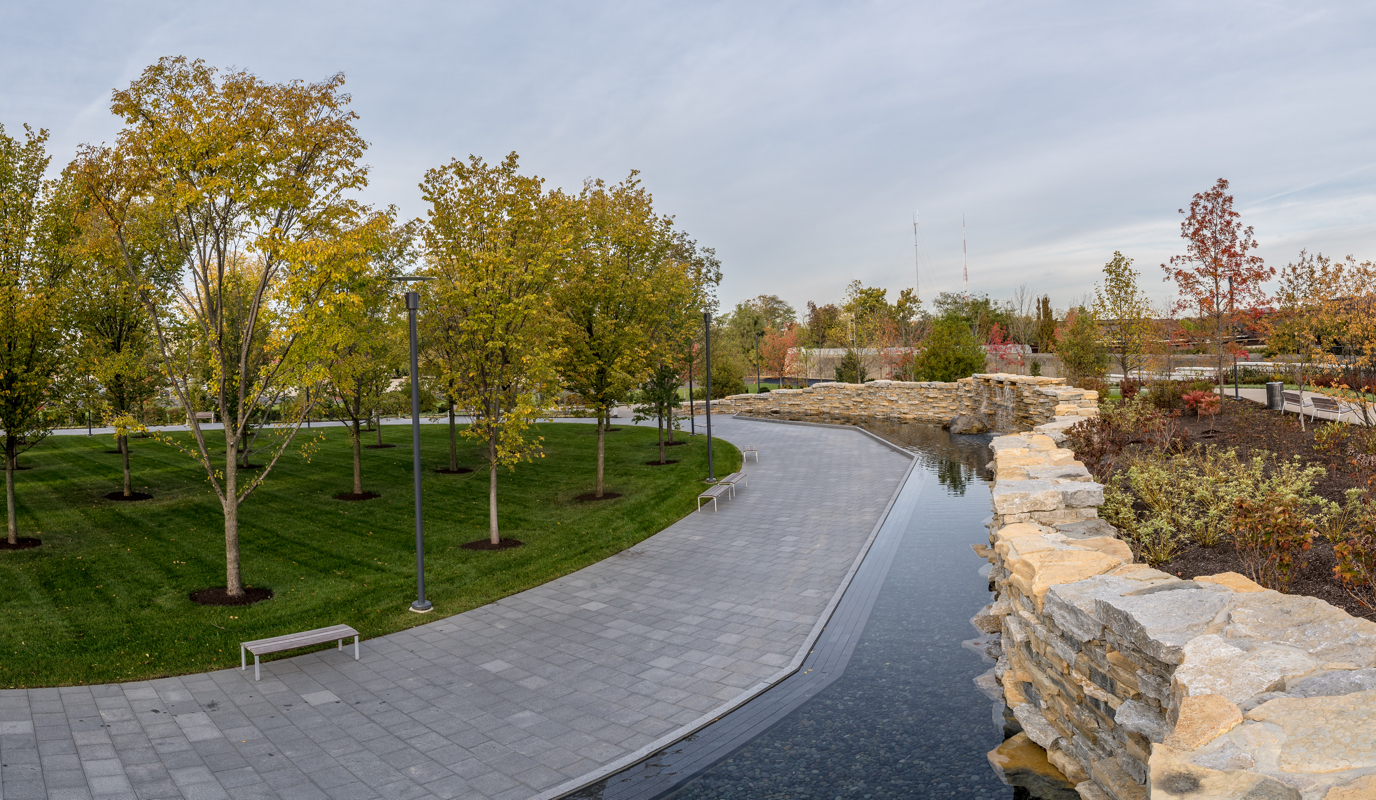 OPEN TO THE PUBLIC
Visit the Memorial Grove
The Memorial Grove is open to the public from dawn until dusk, and can be accessed by following the path around the back side of the building.
PLAN YOUR VISIT