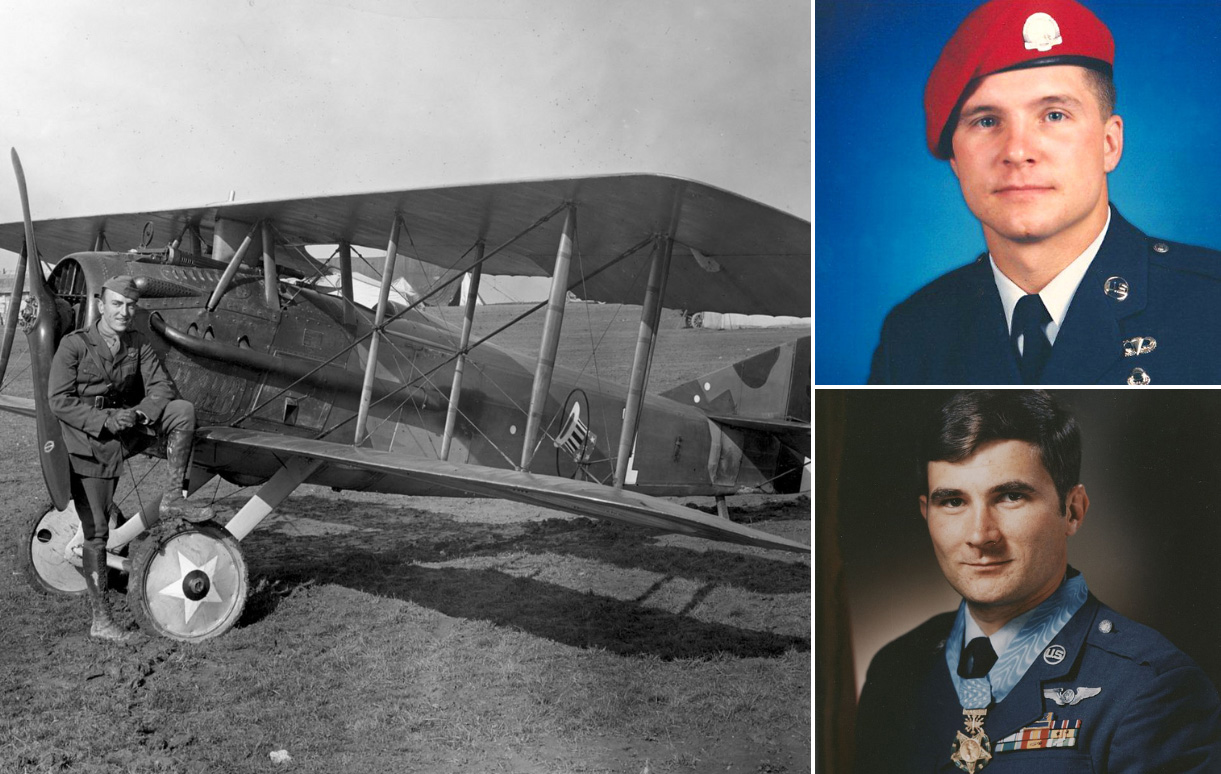 Among the 3,517 Medal of Honor recipients, 65 have served in the U.S. Air Force, with the first being awarded to Captain Edward Rickenbacker for aerial combat in 1918. On April 14, 1965, the Air Force designed Medal of Honor was created and then presented on January 19, 1967, to Major Bernard Fisher for action in South Vietnam. As we celebrate the 76th birthday of our nation's air power, explore the stories of heroic airmen who bravely defended our skies.
Origins of the U.S. Air Force
Originally created on August 1, 1907, as a part of the United States Army Signal Corps, the Air Force became a separate branch of the U.S. Armed Forces on September 18, 1947, with the enactment of the National Security Act. On this date, Army air bases were re-designated, new uniforms and insignias were distributed and a separate command structure was established. Explore more of the U.S. Air Force's history.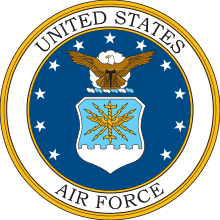 Beyond the Call of Duty: Medal of Honor Recipients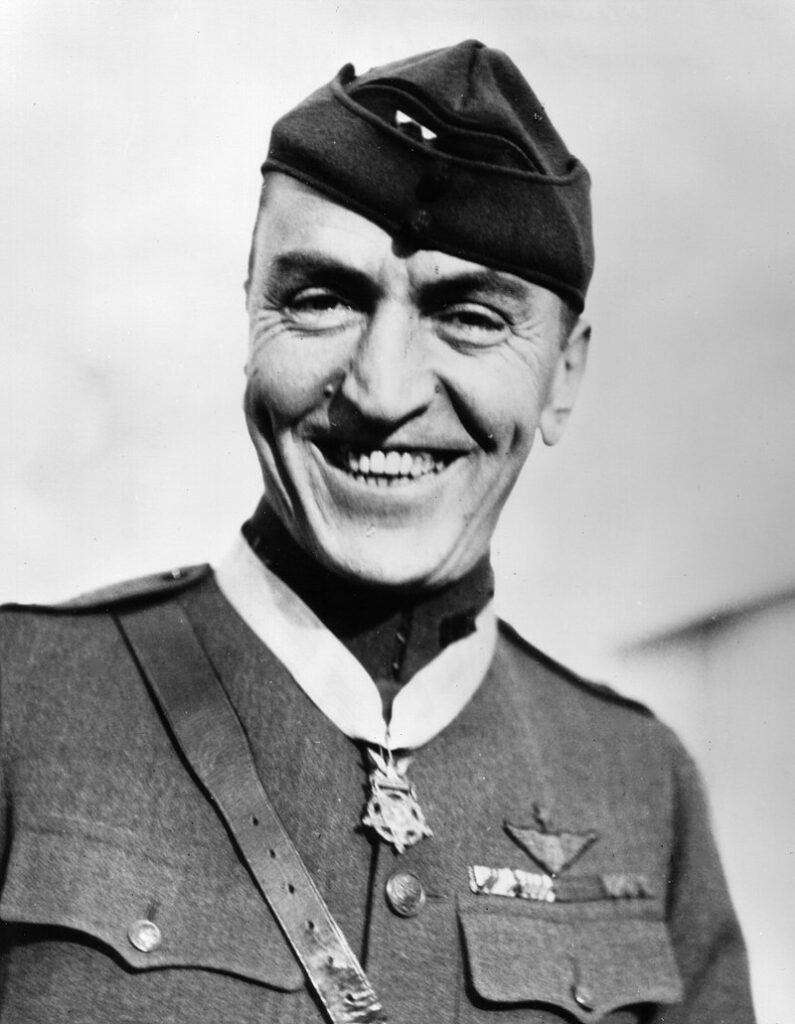 Captain Edward Rickenbacker
Before Columbus, Ohio native Eddie Rickenbacker became a fighter ace and Medal of Honor recipient, he was a national racing figure. He converted his legendary courage and aggressiveness into one of the most successful careers in military history as a fighter ace. His 26 victories remained the American record until Richard Bong's 40 victories in World War II. See his story of determination and survival.
General James Doolittle
Doolittle was an aviation pioneer who received the Medal of Honor for his daring raid on Japan during World War II. The Doolittle Raid demonstrated that the Japanese mainland was vulnerable to American air attack, served as retaliation for the attack on Pearl Harbor and provided an important boost to American morale.
Doolittle also became a pioneer in early coast-to-coast flights, part of record-breaking speed flights and flying races, and developed flight-test instrument flying. Explore his story of service.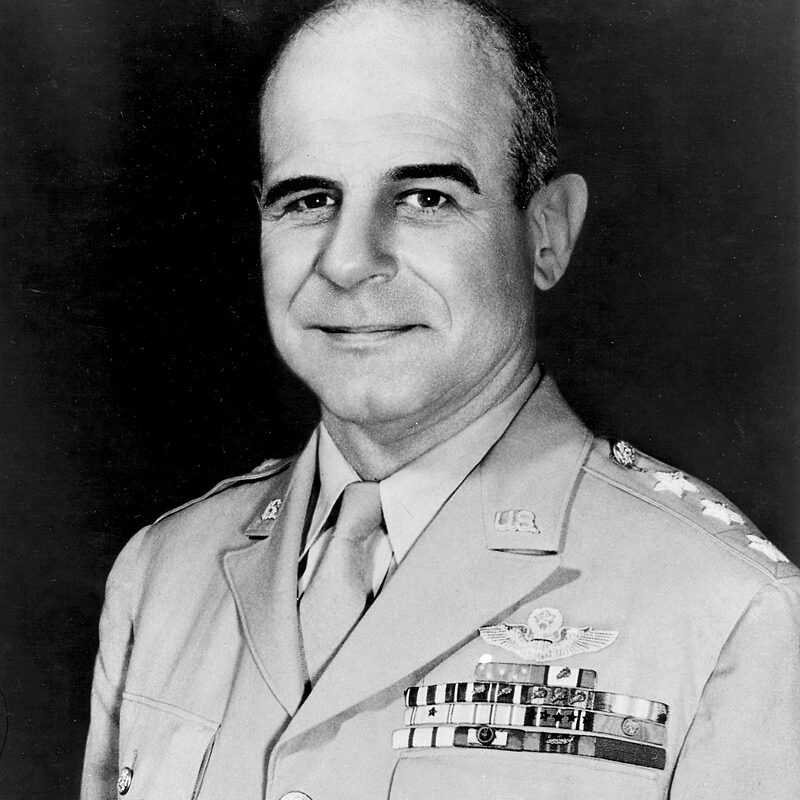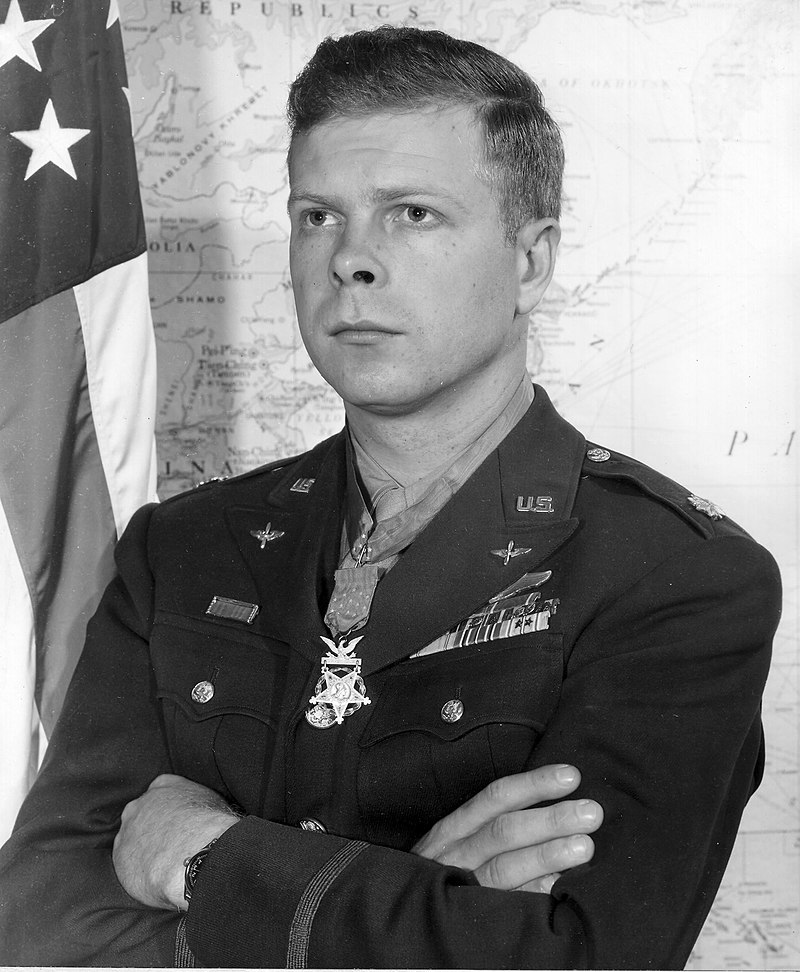 Major Richard Bong
Bong was one of the most decorated American fighter pilots and the country's top flying ace in World War II, credited with shooting down 40 Japanese aircraft, all with the Lockheed P-38 Lightning fighter. In December 1944, Bong received the Medal of Honor from General Douglas MacArthur for his service. Read more about the "Ace of Aces."
Major Charles Loring, Jr.
On the morning of November 22, 1952, Loring led a flight of F-80 Shooting Stars of the 80th Fighter-Bomber Squadron in an attack on a Chinese artillery position. During this mission, he struck anti-aircraft fire, but continued to run despite his disabled aircraft. He then dove his damaged aircraft into the battery position, killing himself in the process. On May 5, 1954, Loring's widow received a Medal of Honor from President Dwight Eisenhower. See his heroism in action.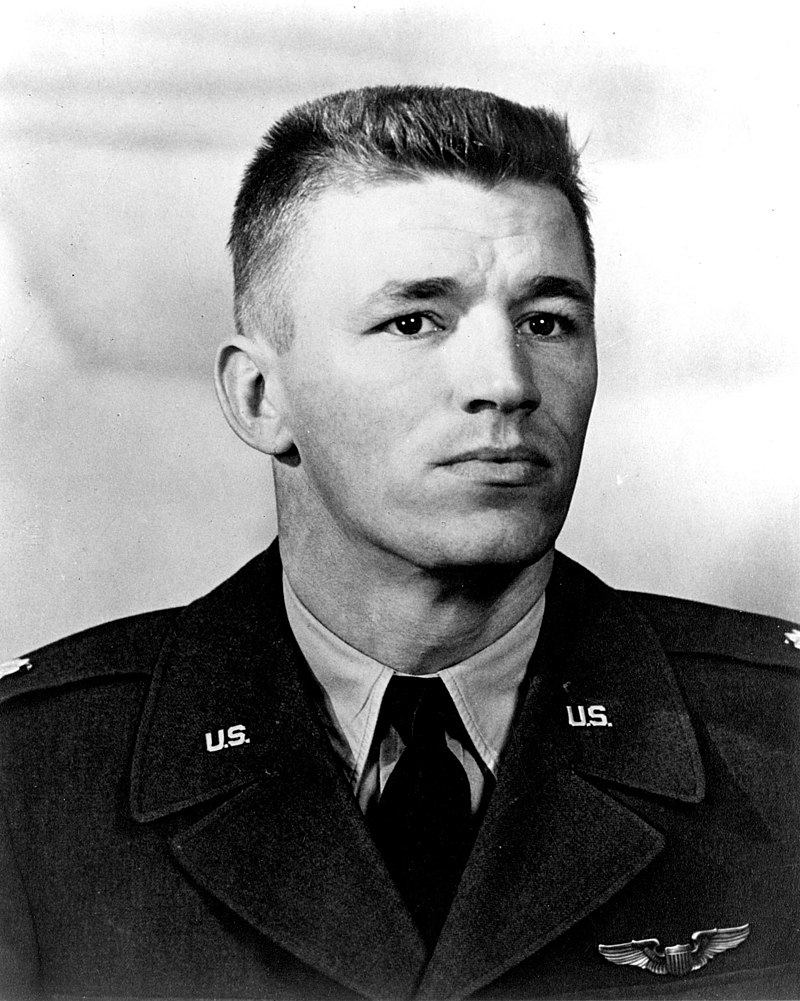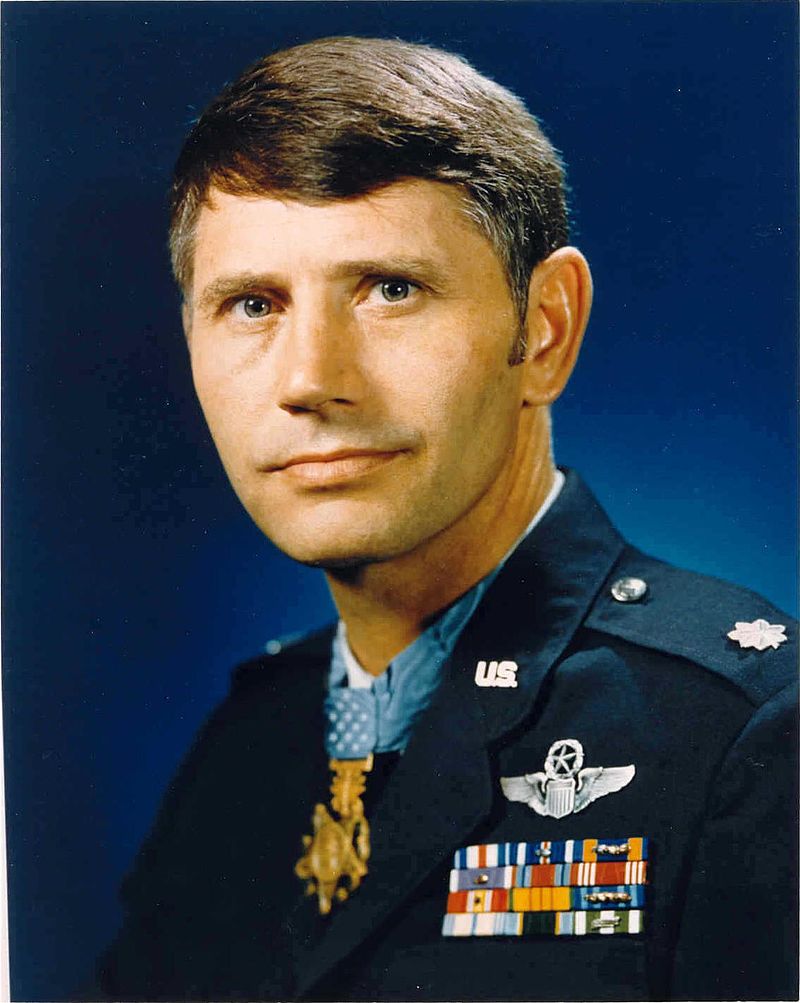 Colonel Leo Thorsness
During a surface-to-air missile suppression mission over North Vietnam, Thorsness saved the lives of his downed crew through holding off multiple MiG attacks. Two weeks later, he was shot down and spent almost six years in captivity in North Vietnam as a Prisoner of War. The Medal of Honor was awarded to Thorsness during captivity, but not announced until his release in 1973. Explore his extraordinary heroism.
Sergeant John Levitow
On February 24, 1969, Levitow saved his entire aircrew in the skies above Vietnam. He was a loadmaster aboard an AC-47 aircraft that was flying a night mission in support of the Long Binh Army post. During this time, the aircraft was struck by a hostile mortar round, creating over 3,500 holes in the fuselage. Levitow shared, "it felt like being hit by a two-by-four."
Despite suffering from over 40 fragment wounds, he bravely checked on his injured crew and protected them from a burning flare. On May 14, 1970, Levitow became the first enlisted serviceman in the Air Force to receive the Medal of Honor.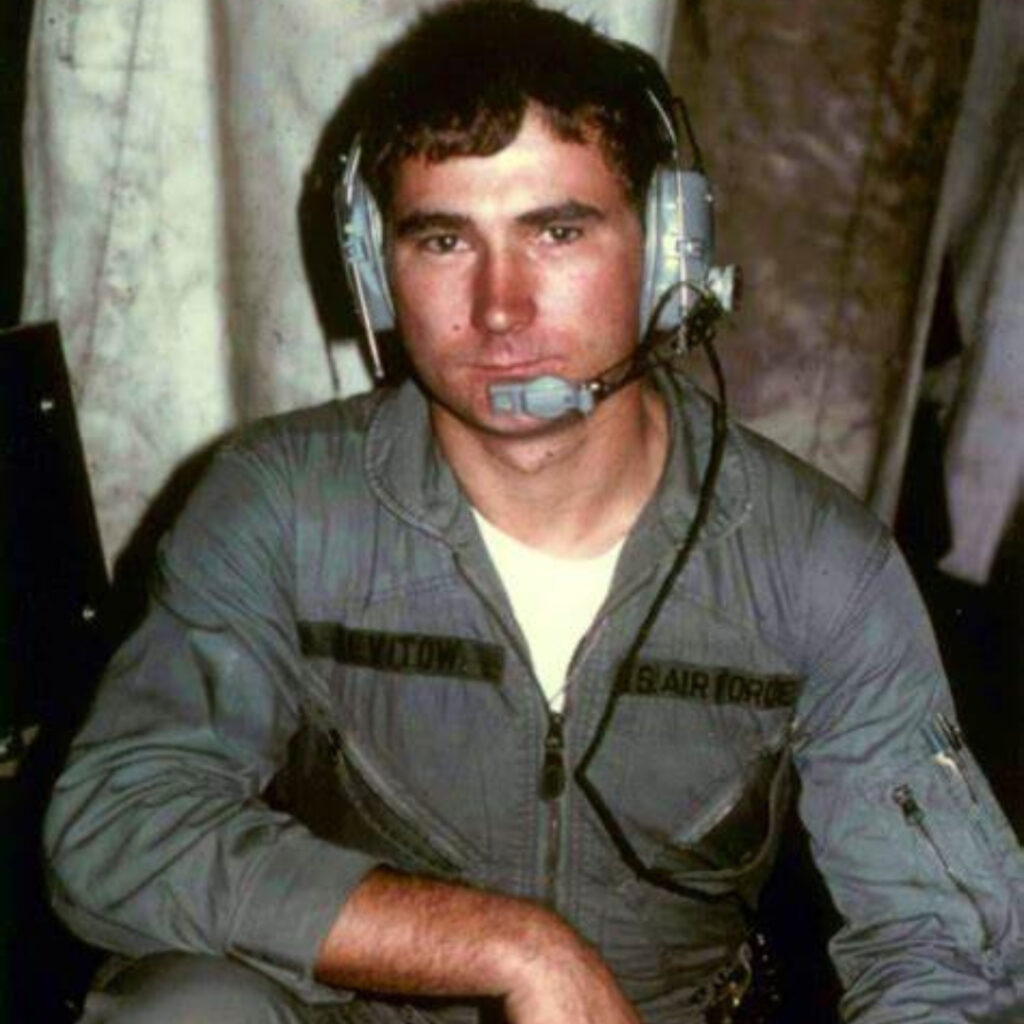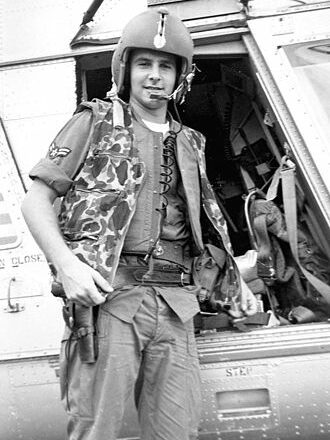 Staff Sergeant William Pitsenbarger
During the Vietnam War, Pitsenbarger flew on almost 300 rescue missions to aid downed soldiers and pilots. On April 11, 1966, he was killed while aiding and defending a unit of soldiers pinned down by an enemy assault. Before his death, he helped save over 60 men in the battle. On June 30, 1966, Pitsenbarger received the Air Force Cross, but after further review, the award was upgraded to the Medal of Honor. Read more about his bravery and determination.
Master Sergeant John Chapman
On March 4, 2002, Chapman distinguished himself by extraordinary heroism as an Air Force Special Tactics Combat Controller, attached to a Navy Sea, Air, and Land (SEAL) Team while conducting reconnaissance operations in Takur Ghar, Afghanistan. He continued to take on two dozen enemy combatants to assist the incoming rescue team, despite life threatening injury. Chapman became the first airman to receive the Medal of Honor since the end of the Vietnam War. Explore his unwavering bravery in the face of adversity with "Alone at Dawn."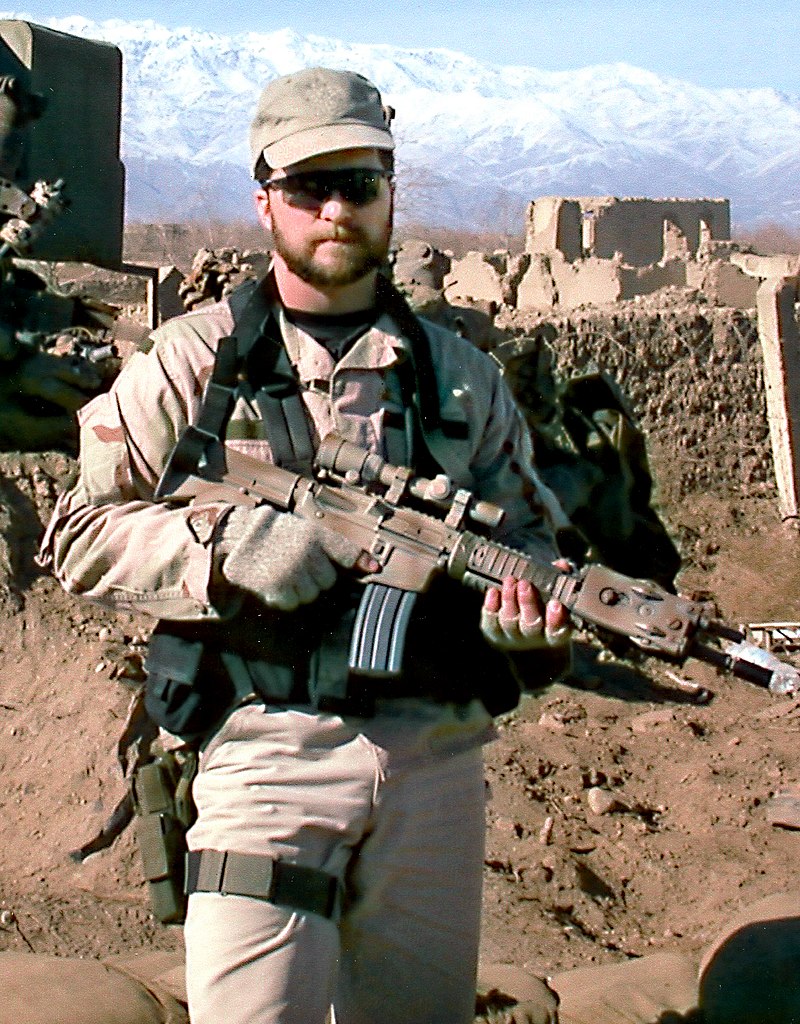 The U.S. Air Force is the world's largest air force and the second largest service branch of the U.S. Armed Forces, with 329,614 active-duty airmen, 69,056 reserve airmen and 107,414 Air National Guard airmen. Join us in honoring their service and sacrifice throughout the month of September.