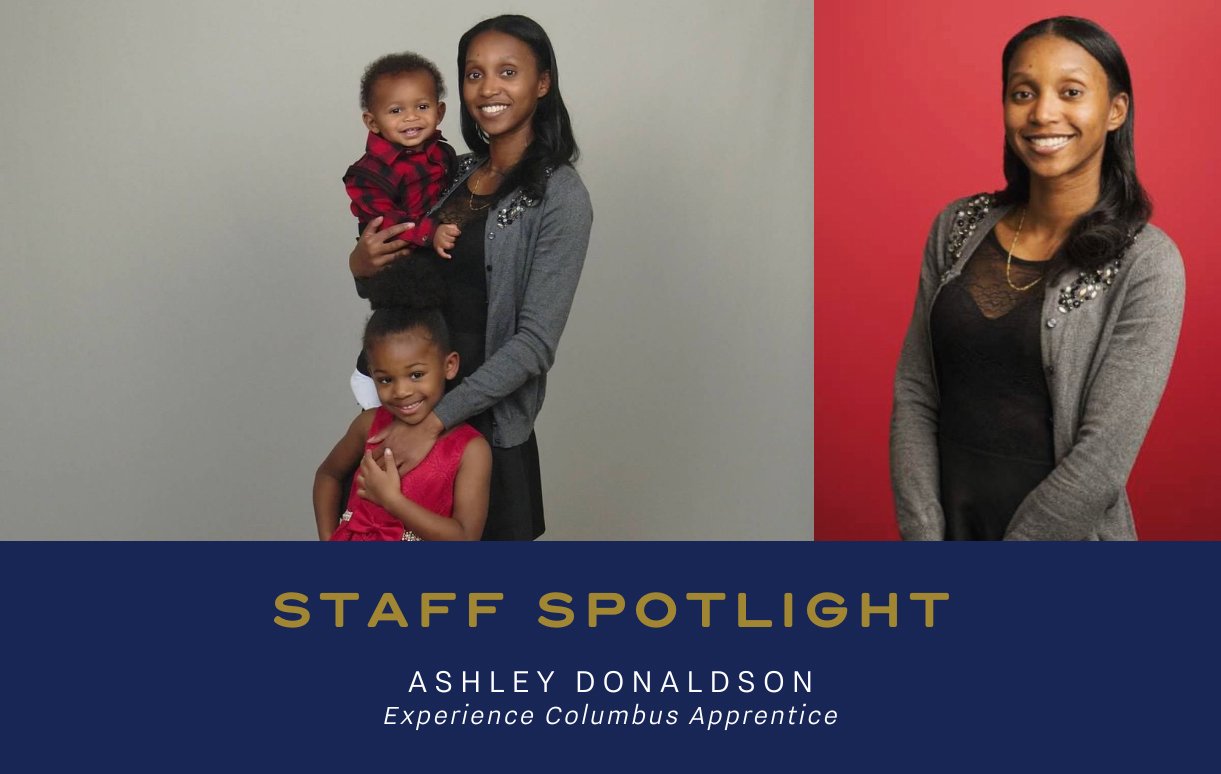 Each month, the Museum invites you to get to know the staff supporting our pillars to Honor, Connect, Inspire and Educate. Meet Ashley, our Experience Columbus Diversity Apprenticeship Program Participant.
Q: What is your favorite place in the Museum and why?
A:The Great Hall is my favorite place because of all the sunlight coming in through the large windows & the fantastic view of downtown.
Q: What are three words that best describe you?
A: Adventurous. Innovative. Compassionate.
Q: What is something that no one would believe about you?
A: I have never broken a bone in my body!
Q: We feature an #NVMMReads recommendation every month, what is a book that you think everyone should have on their "must-read" list?
A: "The Souls of Black Folk" by W. E. B. DuBois
Q: Do you think you would survive a zombie apocalypse? Why or why not?
A: Yes! I think by being innovative & slightly athletic I could survive for a couple months at least.
Q: What was the last television show you binge-watched?
A: Yellowstone.
Q: If you could join any past or current music group which would you want to join and why?
A: Bob Marley & The Wailers because they were influential in introducing reggae music to the world & have a strong familial bond.
Q: What is your favorite board game?
A: Scrabble!