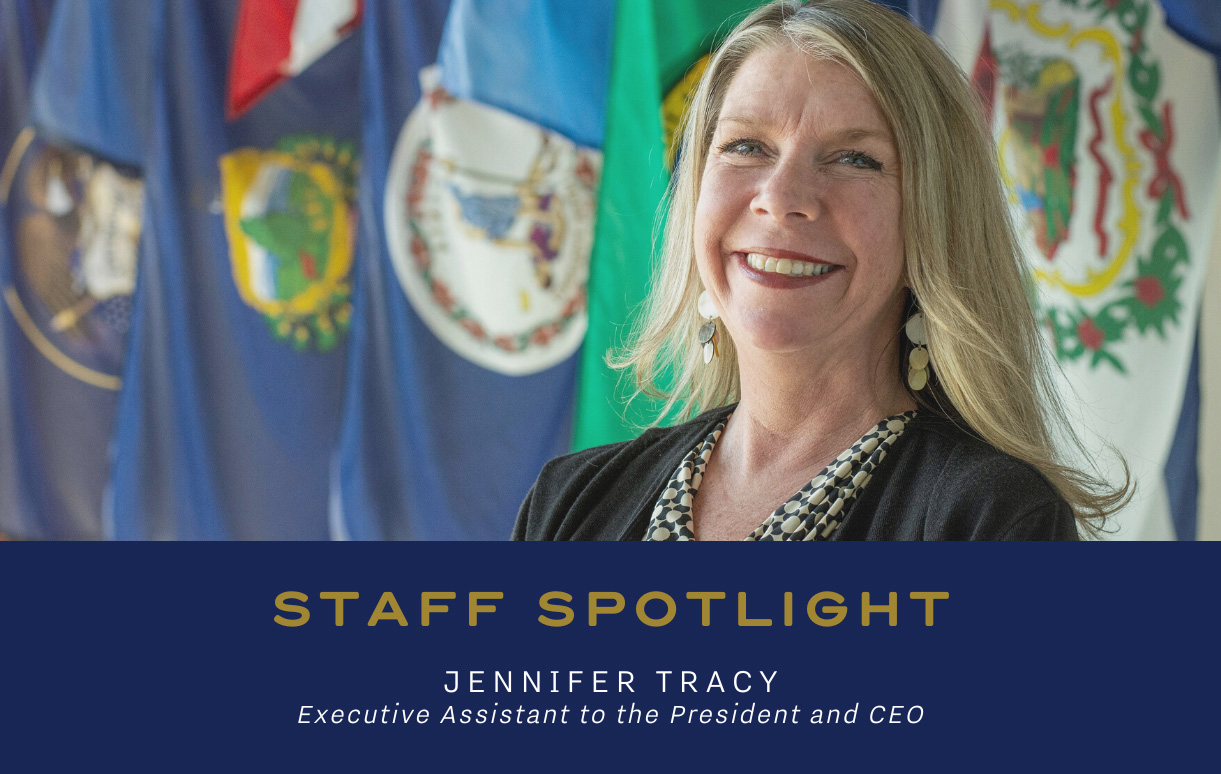 Each month, the Museum invites you to get to know the staff supporting our pillars to Honor, Connect, Inspire and Educate. Meet Jennifer Tracy, Executive Assistant to the President and CEO.
Q: What is your favorite place in the Museum and why?
A: The Memorial Grove. The sound of the waterfalls are so peaceful. I find it a great place to reflect on the loved ones we have lost and the sacrifice they made for us.
Q: What are three words that best describe you?
A: Friendly. Empathetic. Athletic.
Q: We feature an #NVMMReads recommendation every month, what is a book that you think everyone should have on their "must-read" list?
A: The Edge: The Guide to Fulfilling Dreams, Maximizing Success and Enjoying a Lifetime of Achievement by Howard E. Ferguson
Q: What is something that no one would believe about you?
A: When I was 12 years old, I won the Jr. Club Golf Championship at my dad's country club. But that's kinda boring – I'm still pondering this one.
Q: Do you think you could survive a zombie apocalypse? Why or why not?
A: Absolutely! Thanks to many years of watching the Walking Dead.
Q: What fictional character do you want to be your best friend and why?
A: Scooby Doo! He is fiercely loyal and who doesn't want a dog as their best friend. 😊
Q: What is your go-to karaoke song?
A: Dancing Queen by ABBA