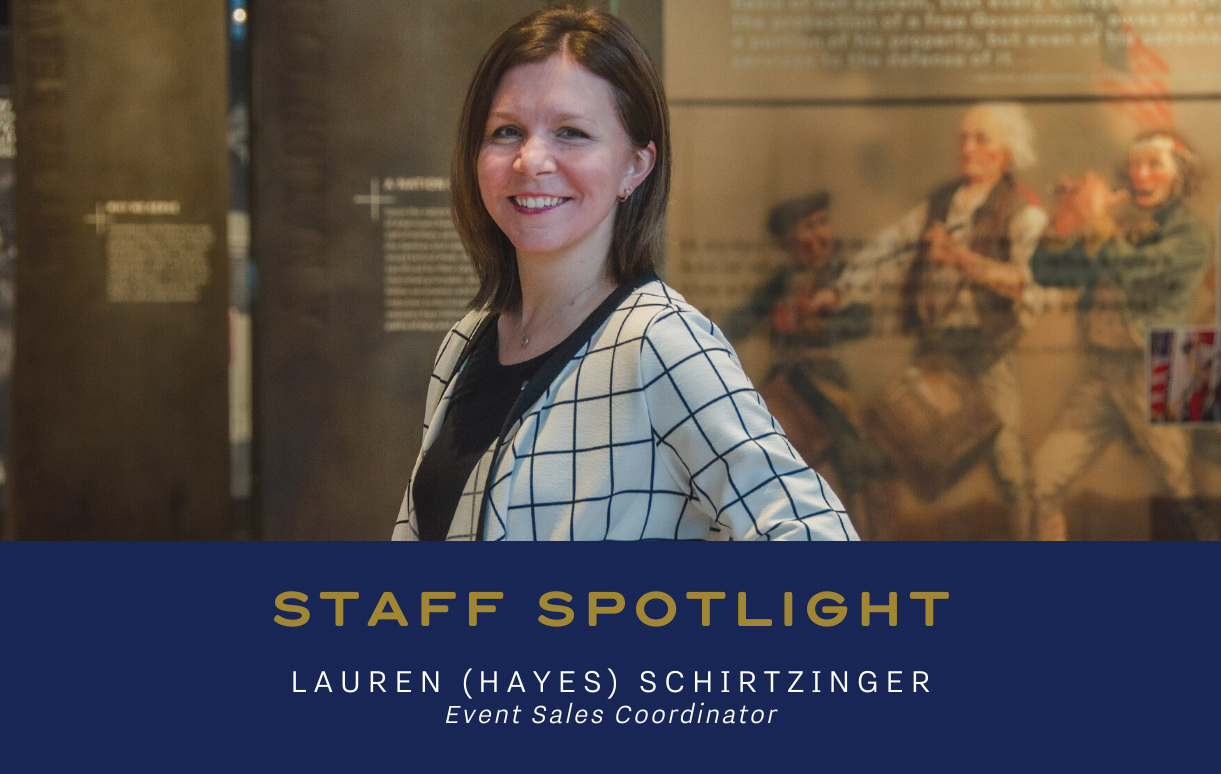 Each month, the Museum invites you to get to know the staff supporting our pillars to Honor, Connect, Inspire and Educate. Meet Lauren (Hayes) Schirtzinger, our Event Sales Coordinator.
Q: What is your favorite place in the Museum and why?
A: That's tough but I'd have to say Gallery 33. I've really enjoyed watching the flow of exhibitions in that space. The artistic element to this space is what draws me the most.
Q: What are three words that best describe you?
A: Resourceful, Determined, Lively.
Q: We feature an #NVMMReads recommendation every month, what is a book that you think everyone should have on their "must-read" list?
A: I don't get time to read much that isn't a children's book these days, so I'll take this opportunity to say I'm teaching my boys all about the "classics." We're currently enjoying Dumbo on a nightly basis and there is just something different about experiencing the stories though a child's eyes. 10/10 would recommend. 
Q: What is something on your bucket list?
A: Travel sounds so cliché but it is what it is. I hope to be able to travel as a family as much as possible! Simple.
Q: What fictional character do you want to be your best friend and why?
A: Only a couple people on our team will appreciate this but Chandler Bing. As a pseudo-Rachel Green myself, it is a hidden gem of a friendship. He's committed to his friends, hilarious, and "very lovable once you get to know him."
Q: Do you think you would survive a zombie apocalypse? Why or why not?
A: As a person who thrives in chaos, I can't wait for the zombie apocalypse! That being said, even after years of Walking Dead fanhood (Team Daryl ❤️,) I'm only going to survive because of my husband so I can't take that credit.
Q: If you could join any past or current music group which, would you want to join and why?
A: Spice Girls for life! No rational explanation just #GIRLPOWER
Q: What is something you enjoy doing outside of work?
A: Napping … I mean family time, for sure! We're in a whirlwind chapter of life and I always enjoy when we get to slow down and have time to enjoy the little moments. The giggles will get you no matter what kind of day it has been.